In memoriam: Funeral notices, March 24, 2019
Funeral notices for Sunday, March 24, 2019. For more obituaries go to
legacy.com/obituaries/tucson/
In memoriam: Funeral notices, March 24, 2019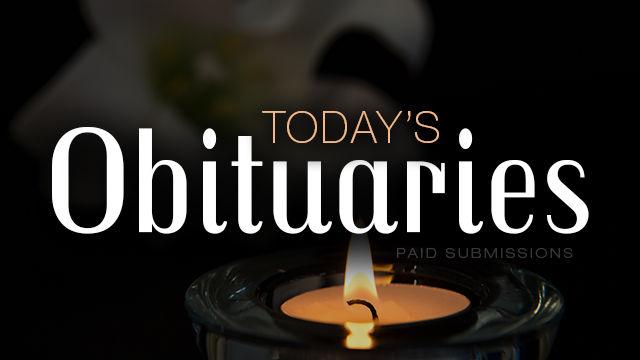 BARNETTE, Deborah A.
BARNETTE, Deborah A.
age 65, died unexpectedly on March 15, 2019. She was a life-long Tucsonan. Debbie attended NAU and earned her M.Ed. She taught Special Education for many years at Amphi and Flowing Wells schools, and taught at the State prison in Tucson. Upon retirement, she lived life to the fullest. She loved her volunteer work for TIHAN, participating in the Senior Olympics, golfing and hiking with friends, tending her garden, and of course, the daily dog walks. She also enjoyed Bluegrass music and played banjo with members of the local Desert Bluegrass Association. She was a great "big sister" and was always available to help family, friends, and strangers. She is survived by her father, Bill (Ruby) Barnette; sisters, Linda (Barnette) Hughes and Sharon Barnette; brother, Michael Plumb; stepsister, Geri (Bill) Nichols and family; niece, Suzie (Varnado) Standifer and family; nephew, Alan Brumfield (Anissa) and family; and her beloved dog, Biscuit. She will be greatly missed by her family and many dear friends. There will be a Celebration of Life at a later date. Memorial donations suggested to TIHAN www.tihan. Arrangements by SENSIBLE CREMATIONS AND MORTUARY.
BLACK, Vince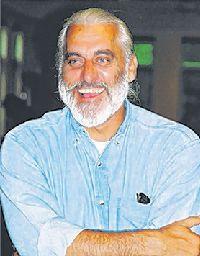 BLACK, Vince
It is with great sadness that the family of Vince Black announces his passing on February 26, 2019 at the age of 68. Vince lived an exceptionally full life, dedicated to the study of Kung Fu and Chinese Medicine. He traveled extensively in pursuit of these arts and found many teachers with whom he had mutual respect. He was and will continue to be recognized as a gifted healer and teacher. Vince was preceded in death by his mother, Marilyn Black, and his sister, Sandra Black. He is survived by his father, Hugh Black, his loving wife Kim Black; his son, Gregori Black, and his brother, James Black (Jeannie). Vince will be forever remembered by his many students and patients, his nieces, nephews, and dear friends. In lieu of flowers, donations can be made to natsta.org. A Memorial Service will be held Saturday, March 30, 2019 in Tucson.
BORNSTEIN, David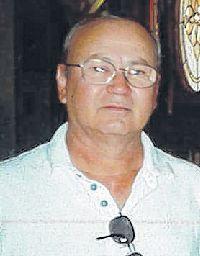 BORNSTEIN, David
Passed away on March 15, 2019 lovingly surrounded by his family. He was born in Mexico City on June 23, 1942 where because of his heritage he attended Jewish Schools. He lived in Nogales, Sonora for many years where he was an audio technician at a radio station. David moved to Tucson in 1968 and worked as a lead person in the area of sheet metal and plating at a manufacturing company for over 23 years. He is preceded in death by his mother, Cristina; father, Abraham and sister, Frida. He is survived by his wife, Mary of 45 years; his daughter, Susanne "Susie" and son, David (Janet); three grandchildren, Aniela, David and Olivia; his sisters, Rebeca, Miriam (Oscar); his brother, Abraham and many nieces, nephews and cousins. God has chosen to take you to your eternal rest. We will miss you and will always remember you. Visitation will be held Saturday, March 30, 2019 from 9:00 a.m. -10:00 a.m. at St. Augustine's Cathedral, 192 S. Stone Ave. Rosary to be recited at 10:00 a.m. followed by Mass at 10:30 a.m. Interment will take place after Mass at Holy Hope Cemetery, 3555 N. Oracle Rd. Arrangements by CARRILLO'S TUCSON MORTUARY, INC.
BURTON, Sharlette "Charlie"
BURTON, Sharlette "Charlie"
passed away peacefully January 18, 2019 after a ten-year courageous battle with cancer. A woman of many talents, Charlie always looked forward to the next adventure. Always passionate about her animals, fostering and adopting and working for the well being of them all. Charlie enjoyed good wine, art, music, traveling and most of all her friends. Professionally, Charlie was a respected art conservator and restorer. Locally Arizona Illustrated did a documentary featuring Charlie restoring a Ted De Grazia mural on a patio wall in a private home after many years of weather damage. She restored murals by important Arizona artists in Tucson, Duncan and Phoenix along with important paintings. Along with all her conservation work she was an award-winning water colorist. Her friends would like to thank Casa De La Luz Hospice at Hacienda at the River and the In-Home Hospice care givers. RN, Peggy and Aide, Terry for their gentle care and moral support. To the friends who came and shared stories, to Jeannie and the "ranch" ladies who checked in and to Carey who came and walked Dusty so faithfully. A Celebration of Life will be held at a later date. Please send your contact information to be informed of this event to James, P.O. Box 41865, Tucson, 85717. Per Charlie's wishes please consider a donation in her name to Southern Arizona Golden Retriever Rescue, P.O. Box 70059, Oro Valley, AZ 85737.
CHAN, Bessie T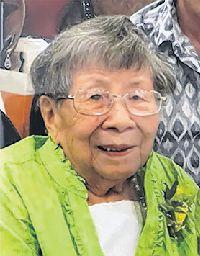 CHAN, Bessie T. 10/24/1925 03/19/2019
Our beloved wife, mother, grandmother, aunt, great-aunt and friend, Bessie Chan got her wings on Tuesday, March 19, 2019 she was 93. She is predeceased by her parents, Don Wah and Fok Yut; sisters, Rose, Mae, Luella, Esther, Dorothy, Dolly, and brother, Phillip. Bessie is survived by her husband of 68 years, Edward; son, Stewart (Sandy); daughter, Kathy; son, Scotty (Patty); granddaughter, Kenzie (Stephen); grandson, Morgan; grandson, Greg; granddaughter, Maddie; and sisters, Cupie and Norma. Bessie was born in Tucson where she lived all her life. Being the peacemaker of the family, she was always kind and generous to all. She will always be remembered for her cooking and baking skills. She could always whip up a great meal whether it was Chinese, American or Mexican cuisine and it was not the holidays unless you had one of her homemade tamales or cookies. The family request that In lieu of flowers donations be made to Ben's Bells Project or Youth on Their Own (YOTO). Funeral arrangements will be handled privately by the family. Arrangements by EVERGREEN MORTUARY.
COLLINS, Mavis Jean 9/3/1937 - 3/16/2019
COLLINS, Mavis Jean 9/3/1937 - 3/16/2019
Born in Michigan City, IN to Edward & Florence Brant. Survived by her husband of 59 years, Richard Collins (Tucson, AZ) and two children, Linda Collins (Nancy) and Gayle Gilman (Doug) and three grandchildren, Chris (Heather), Lindsey (Bren) and Rachel, and great-grandson, George. The family will hold a Memorial Service at Our Saviour's Lutheran Church, 1200 N. Campbell Ave, Tucson, AZ 85719, at 11:00 a.m. on Saturday, March 30, 2019.
Memorial gifts may be made to Our Saviour's Lutheran Church.
Arrangements by ADAIR FUNERAL HOMES, Dodge Chapel
COWGILL, Peter Joseph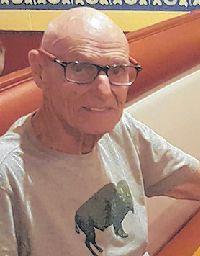 COWGILL, Peter Joseph
Was born on August 24, 1925, in Pelican Rapids, MN, passed away March 9, 2019. His mother was Ivy Marie (Goodmann) and his father was Paul Cowgill. His early years and schooling were in Pelican Rapids and St. Paul, MN, Salem, OR, and Cheyenne, WY. He enlisted in the US Army in November 1942, in Ft. Snelling, MN, and did basic training at Ft. Knox, KY. He went to Tunisia and was assigned to an infantry company in the 26 Regiment, 1st Infantry Division as a machine gunner. Later that month an enemy mortar shell exploded next to him in a foxhole while he was manning a machine gun. His sergeant and squad were killed. Cowgill survived. For the rest of the war, he was assigned to military hospitals in Africa and France as a patient and outpatient. He returned to the United States after World War II. He was honorably discharged in October 1945. Cowgill worked at a variety of jobs including a sawyer for railroad bridge gangs in Oregon and Washington and as a disc jockey in several cities including San Angelo, TX, and Eugene, OR. He attended the University of Minnesota and graduated from Northwestern University in Evanston, IL. In 1953 he married Teresa Olson from Staten Island, NY, and came to Tucson in 1958 where he worked at the Arizona Daily Star as an outdoor columnist and a beat reporter. For 23 years he was the fulltime outdoor writer and photographer, retiring in 1990. Following divorce from his wife, Teresa, he founded the 1,000-member Southern Arizona Hiking Club. He and other member of SAHC published full-color topographic maps of the Santa Catalina, Rincon, Santa Rita and Chiricahua mountains showing accurately the distances and locations of all trails and popular routes. With Ever Glendening he published in 1975 "The Santa Catalina Mountains, a Guide to the Trails and Routes." He also published in 1995 "Back Roads and Beyond, By Truck and Foot in Southern Arizona." In 1999, he married Judy Bodkin, who has remained an enthusiastic and lifelong partner in backpacking, hiking, exploring, photographing and truck camping in the mountains, canyons and deserts of the Great Southwest and northern Mexico. He is survived by his wife, Judy and his daughter, Susan Finerd (Robbie) of Apache Junction and his son, Alan Cowgill of Tucson who were also his companions in many outdoor adventures, where they learned to love and appreciate its beauty and wilderness. He is also survived by granddaughter, Sarah Callen and grandson, Kevin Cowgill. He was stepfather to Sean Bodkin, Colin Bodkin (Katrina) and Laura Chavez (Tom). He has six grandchildren. Since 2013, he has volunteered in the Escort Service at the Veterans Hospital in Tucson. He will be remembered by thousands whose lives he enriched in the great outdoors. Peter was only on hospice care the last five days of his life, but suffered unbearable pain. Arrangements by ABBEY FUNERAL CHAPEL.
DWAN, Robert D. Colonel USA (Ret.) 12/12/1919 - 3/16/2019

DWAN, Robert D. Colonel USA (Ret.) 12/12/1919 - 3/16/2019
Robert "Bob" Dwan was born December 12, 1919 in Laredo, TX as an only child to Edward James Dwan (West Point graduate, 1915) and Louise Muller Dwan. Bob graduated from West Point on an accelerated track in June 1943, later landing on Utah Beach a month after the initial invasion and fought with the 15th Cavalry to liberate the North Coast of Brittany, earning him a Bronze Star with V Device, French Croix de Guerre, and a Purple Heart for wounds received in the Battle of Brest. In 2017, he was awarded the French Legion of Honor. Bob met and married his wife Gerda in Austria in 1954. They traveled with their four children to multiple duty stations including Iran and Germany, eventually settling in Tucson where he finished his career as the Professor of Military Science at the University of Arizona. His retirement was devoted to three passions: Playing golf, seeking recognition and honor for fellow servicemen who died in WWII liberating France, and most importantly caring for Elizabeth (Lillabee) his youngest daughter with special needs. Bob leaves behind his four children, Edward Dwan, Lolly (Gil) Diaz, Thom (Jeanne) Dwan, Elizabeth Dwan; nine grandchildren and 10 great-grandchildren. In lieu of flowers, please make a generous donation to Beacon Group, who has faithfully provided so many employment opportunities for people with disabilities. Bob will be laid to rest alongside his wife Gerda at Ft. Huachuca Cemetery. Arrangements are forthcoming, and we suggest you reach out to Bob's son, Thom at tdwan@comcast.net Arrangements by ANGEL VALLEY FUNERAL HOME.
EVANS, Evan B.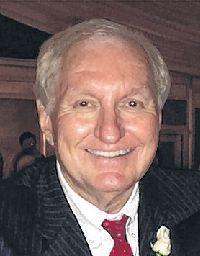 EVANS, Evan B.
passed away surrounded by his family on March 18, 2019, after losing his hard-fought battle with cancer. He was born September 14, 1950 in Tucson, AZ. A lifelong and proud Tucsonan, Evan graduated from Amphi High School in 1968, and then studied business at the University of Arizona. All his life, he was an avid athlete and sports enthusiast: He loved playing baseball, running with friends, and coaching his kids' sports teams. In college, he walked-on to the U of A baseball team before an injury forced him away from the game. Evan began his long and successful career at IBM and then eventually opened his own technology business. After retiring, he filled his time with his favorite things: Reading, watching movies, taking in views of the Catalinas, cherishing life's simple pleasures, reconnecting with friends and former classmates, and most of all, spending time with his family, his greatest joy. He is survived by his sons, Greg (Leah), Brett (Kelly), and Matt (Allyson); along with his three grandchildren, Madeline, Luke, and Anderson, his pride and joy. He was predeceased by his parents, John R. Evans and Estelene D. Evans and his brother, Milton M. Evans. A Memorial Service is planned for Saturday, March 30, 2019 at 10:30 a.m. at Catalina Foothills Church at 2150 E. Orange Grove Rd., Tucson, AZ 85718. In lieu of flowers, donations may be made to the American Cancer Society in his name. Arrangements by ADAIR FUNERAL HOMES, Avalon Chapel.
GLASPEY, Lynn Ellen (Weiss)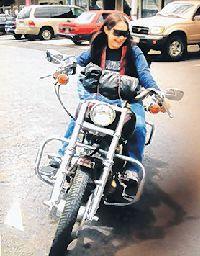 GLASPEY, Lynn Ellen (Weiss)
68, went home to Jesus March 18, 2019. She leaves behind her son, Jesse Glaspey, daughter, Kristen Orr (Ethan); grandchildren, Aaron, Joelle, and Stephanie; brother, Lee Weiss (Cathy), sister, Lori Brown (John); many nieces, nephews, and friends. Born in Chicago, she enjoyed many years in Kamuela, Hawaii and moved to Tucson, Arizona in 2014. Thanks to God for her beautiful life! In lieu of flowers, please consider donating to Mothers Against Drunk Driving (madd.org), a cause that was near to her heart. Arrangements by ANGEL VALLEY FUNERAL HOME.
GOETTSCH, Bill D. June 11, 1930 - March 17, 2019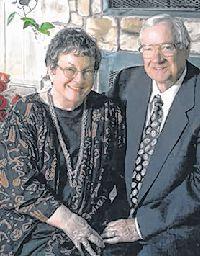 GOETTSCH, Bill D. June 11, 1930 - March 17, 2019
Bill was born in Mountain Home, AR to Joe and Thelma Goettsch. He graduated from Amarillo High School in 1948. Bill served in the Air Force from 1948 to 1952 as an Aero-Evac Technician. He then attended West Texas State A&M where he earned his Bachelor's degree in 1956. While at WTS A&M, Bill met his future bride, Shirley. They were married in January, 1954. Shirley preceded him in death in 2009 after 55 years of marriage. They have one son, Stuart (Ann-Marie). Bill and Shirley relocated to Tucson, AZ in 1956. Bill began teaching in the TUSD school district in 1956 and continued until retirement in 1986. He received his M.Ed. from the U of A in 1965. Bill and Shirley worked tirelessly for over 20 years to improve the Arizona State Retirement System. Much success was achieved through the combined efforts of them and their many cohorts. In 1994, Bill and Shirley purchased a home in Pinetop, AZ. Bill was very active with the Pinetop Lakes Golf and Country Club until his passing. Every year, he looked forward to opening day. Bill took great pleasure in offering advice and counsel to all that asked. At this time, there are no services planned. Arrangements by HUDGE'S SWAN FUNERAL HOME.
GROSECLOSE, Karen Anne (Monrad)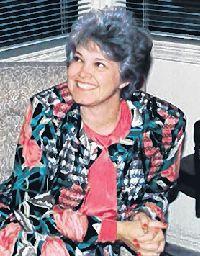 GROSECLOSE, Karen Anne (Monrad)
devoted wife of over 50 years and mother of three, passed away quietly in her sleep on March 10, 2019. Karen was born in Tucson, Arizona, on September 22, 1945 to Benjamin Karl Monrad and Lona Howard Gearhart. She graduated from Amphitheater High School in Tucson in 1963. Karen was a proud member of the Beta Delta Chapter of Kappa Alpha Theta at the University of Arizona, and continued to be very active as Treasurer for many years in the Phoenix Alumni Chapter. Karen spent her long career as a systems analyst and project manager for VNB/BankOne/Chase. She is survived by sons, Benjamin WM Groseclose, John David Groseclose (Deborah); granddaughter, Lily Margo; daughter, Susan Elizabeth Petersheim and grandchildren, Haley Anne and Brian Anthony, Jr.; brother, Lawrence Edward Monrad (Twink) of Tucson and sister, Barbara Jean Monrad (Paul M. Johnson) and many nieces and nephews. Predeceased by her loving husband David Allen Groseclose and eldest sister Mary Katherine Skalicky (James). Throughout her life she volunteered in many classrooms, Scout troops, kids sports, and was a member of Cactus Wrens Republican Women and worked on many political campaigns - holding positions most recently as Republican State Committeeman, all the while maintaining family and friendships throughout the state. She will be remembered mostly for her lifelong devotions to her husband, her fierce loyalty, and the sacrifices she made for family and friends. In lieu of flowers she requested donations be made to "Home Fur Good" animal rescue, 10220 N. 32nd St, Phoenix, AZ 85028 as she was an advocate for all those furry friends that could not fend for themselves - and having adopted many over the years. https://homefurgood.org Arrangements by MESSINGER INDIAN SCHOOL MORTUARY.
HANSEN, Gary Phillip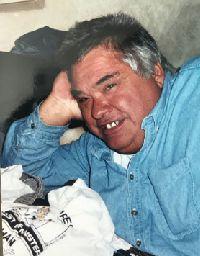 HANSEN, Gary Phillip
64, of Tucson, AZ passed suddenly on March 11, 2019. Gary will be remembered for being a loving family man with an iconic laugh. Gary loved golf, fishing; and the Dallas Cowboys, and esp., his grandson, Cayden. Gary was a lifelong Tucsonan. He was predeceased by his parents Hector and Stella. He is survived by brother, Mark (Yihua) in NY; daughter, Samantha and his grandson, Cayden. A Celebration of Life will be held at Samantha's on Saturday, March 30, 2019 at 1:00 p.m.
HENRY, Edwin "Dean"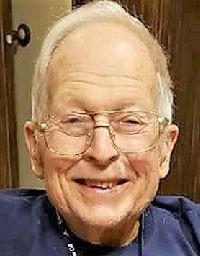 HENRY, Edwin "Dean"
of Tucson passed in the presence of family on February 13, 2019 at the age of 85. Dean was a graduate of Amphitheater High School and served honorably in the US Air Force during the Korean War. He was a Welder/Sheet Metal worker and was a member of the Sheet Metal Workers Union, Local #359 for 50 years. Dean was an avid Horse, Dog and Cat lover. Preceded in death by his son, Michael. Dean is survived by his wife, Sally; daughter, Nina (Robert) Van; son, Gary (Kim) Henry, six grandchildren and seven great-grandchildren. Services will be held at Mountain View Baptist Church, 3500 W. Overton Rd. on Saturday, March 30, 2019 at 11:00 a.m. In lieu of flowers, donations may be made to Gospel Rescue Mission. Arrangements by NEPTUNE SOCIETY.
HICKS, John Palmer II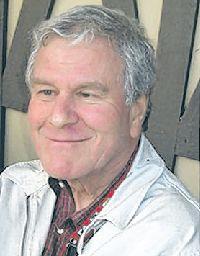 HICKS, John Palmer II
loved his family, his country and his Savior and served them all well during his 81 years of life. He was born August 2, 1937, and passed away quietly with his wife, Carol, by his side holding his hand on March 16, 2019. John was a pillar of quiet strength in his family. His children, Donna Kelly, William Meeks, Sandra Hoopes, Robert Sherwood, Carol Ann Hicks Morgan (deceased) and John Palmer Hicks III, learned from him many life lessons, including strength in adversity, the dignity of a life well lived and practicalities such as always selecting the proper tool for the job. His childhood was spent in the contrasting climes of Pipestone, Minnesota; Kanab, Utah; and Tucson, Arizona. He enlisted in the US Navy and served briefly until he contracted polio and retired from service. He attended the University of Arizona and though his polio caused him many delays, he received a degree in electrical engineering in nine years, graduating at the top of his class. He worked for Lockheed Missiles in California, and in Phoenix, Arizona, with a position for Motorola Integrated Circuits. He invented numerous circuits which were awarded patents for Motorola. He went to work for Hughes Aircraft in Tucson, Arizona, and spent the remainder of his career there. John defied the confines of his wheelchair and lived a rich and full life. At the advice of doctors and to keep atrophy from rendering his hand muscles useless, he took up playing the guitar. His perfect-pitch voice made him a hit at family birthdays and other gatherings. He was an intrepid traveler and especially loved to explore differing cultures. He took up photography to better document the lives of his children and became an accomplished photographer. John loved his church service in the Tucson North Stake of the Church of Jesus Christ of Latter-day Saints, serving in numerous callings. He is preceded in death by his father, William Henry Hicks; his mother, Mae Phillips Hicks; his brother, William Phillips Hicks and his daughter, Carol Ann Hicks Morgan. He is survived by his wife, Carol, five children, 19 grandchildren and six great-grandchildren. Funeral Services will be held at 10:00 a.m. on Saturday, March 30, 2019, at the Tucson North Stake Center of the Church of Jesus Christ of Latter-day Saints, 939 West Chapala, Tucson, Arizona 85704. Arrangements by ADAIR FUNERAL HOMES, Avalon Chapel.
MARTEN, Stephen A. 9/28/1951 3/19/2019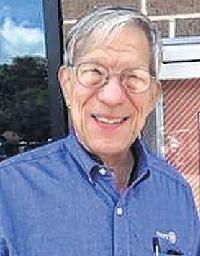 MARTEN, Stephen A. 9/28/1951 3/19/2019
A beloved father, husband and friend, Steve's kindness, enthusiasm and spirit were appreciated by all who knew him. A naval pilot, intelligence officer, astronomer, financial adviser and community advocate, he lived an extraordinary life. He was loved and will be dearly missed by friends and family. Services will be held on Monday, March 25, 2019 at 10:30 a.m. at St. Thomas, 5150 N. Valley View Rd. Arrangements by ABEL FUNERAL SERVICES.
POWELL, Vera Rose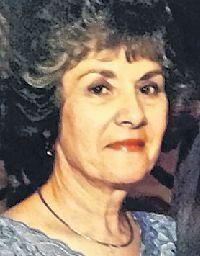 POWELL, Vera Rose
Mrs. Vera Rose Powell age 84, passed peaceful Sunday, March 10, 2019 while surrounded by loved ones. A devout woman of faith, she has been welcomed into the loving arms of our heavenly Father. Vera was a long time resident of Tucson, Az but was born in Brooklyn, New York to Salvatore and Maria Scimeca. Among her many achievements, Vera believed that her family was her greatest accomplishment. She is survived by her daughter, Danielle and husband, Richard Smith; her daughter, Lisa Holly; grandchildren and great-grandchildren. She is preceded by her beloved husband Dr. John Powell, ex-husband and friend, Bill Nigro and parents. Devoted mother, grandmother and friend, she will be missed and forever live in our hearts. Funeral services will be held at 11:00 a.m. Friday, March 29, 2019 at St. Pius Church, 1800 N. Camino Pio Decimo. Burial will follow at East Lawn Cemetery, 5801 E. Grant Rd. Tucson, AZ. Arrangements by EAST LAWN PALMS MORTUARY.
WASSELL, Edward William 'Bill'
WASSELL, Edward William 'Bill'
Obituary published on March 17, 2019.
Services will be held at the Veterans Administration Memorial
Cemetery - Marana, 15950 Luckett Rd, Marana, AZ on Monday,
April 1, 2019 at 12:00 noon. Please feel free to wear casual attire.
Arrangements by BRING'S BROADWAY CHAPEL
WILLIS, Judyth A.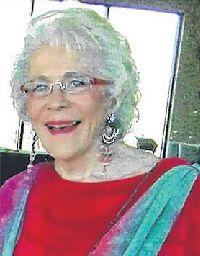 WILLIS, Judyth A.
81, of Tucson AZ, passed March 14, 2019 of a glioblastoma brain tumor. Her loving family was by her side. She was born to the late Carroll Edgar and Gertrude Mae (Mickey) Stevens Rhoads, March 4, 1938, in Anna, Illinois, Judyth graduated Taylorville Township High School in 1956 and received a Masters of English from Bread Loaf School of English Middlebury VT. She was married to the late Col James R Willis in 1957. Judyth is survived by one son, Eric A. Willis and his wife Nina, of Tucson, AZ; granddaughter, Amanda Skyy Prentup of Carlsbad, CA; two great- granddaughters, Liberty Skyy and Hope Scarlette; sisters, Donna Marblestone of Il, Janet Kutemeier of Tucson AZ, Barbara Dobrinic of Il, and eight nieces and nephews. Judyth was predeceased by her loving son, Gunnar Christian Willis 2015. Judyth was an accomplished writer, quilter and story teller. She loved books and passed her appreciation of reading to her children, grandchildren, students and friends. She was a strong advocate of Compassion and Choices. She leaves behind nothing but beautiful memories. As her health declined, she often said "When I die I want my ashes spread in every library and bookstore you visit." A Celebration of Life Ceremony will be held on Saturday, March 30, 2019 at 11:00 a.m., Brings Funeral Home 6910 E Broadway Blvd, Tucson AZ 85710. The family request that people make donations to TMC Foundation Hospice Services Peppi's House in lieu of sending flowers. She spent her time advocating for what she believes in. She fought for compassion and choices, often traveling to speak to bring awareness. She is a firm believer of humanity, and that we will always find small acts of kindness in this world. Arrangements by BRING'S BROADWAY CHAPEL.
WINDSOR, David L.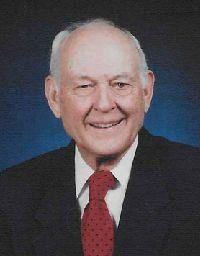 WINDSOR, David L.
U of A Dean Emeritus of Admissions and Records passed away at The Villas on La Canada in Tucson on February 17, 2019. David was born in Casa Grande, AZ on July 4, 1921 and was a true Arizona native; having grown up in Prescott, he then came to the University of Arizona where he earned his degree in English. After his service to his country in WWII (Purple Heart recipient), he came back to Tucson, married, completed his Master's degree and worked in the Admissions office at the UofA for over 38 years, first as Veteran's Coordinator, then Asst Registrar, Registrar and then ultimately as Dean of Admissions and Records. He was preceded in death by Charlotte, his wife of 44 years. He is survived by his daughter, Randi (Tom Roof) and his grandson, Tony Miranda and numerous nieces and nephews. He was a true Renaissance Man and will be dearly missed. The family wishes to thank his caregivers at The Villas and Casa de la Luz Hospice for their loving help, care and concern. A Celebration of David's Life will be held at Trinity Presbyterian Church on Saturday, April 6, 2019 at 3:00 p.m. Memorial donations may be made to the Memorial Fund at Trinity Church or to Casa de la Luz Hospice. Arrangements by ADAIR FUNERAL HOMES, Avalon Chapel.