In memoriam: Funeral notices, March 31, 2019
Funeral notices for Sunday, March 31, 2019. For more obituaries go to
legacy.com/obituaries/tucson/
In memoriam: Funeral notices, March 31, 2019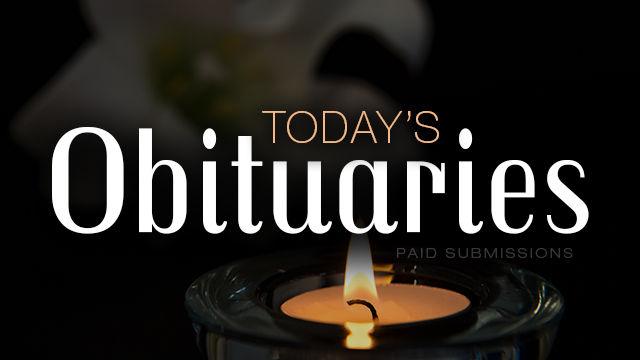 ALBRECHT, Alice Marie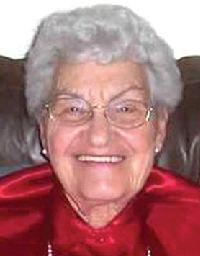 ALBRECHT, Alice Marie
Our beloved mother and grandmother, Alice Marie Albrecht, 90, of Tucson passed away March 8, 2019. She was born August 5, 1928 in Rock Island, IL, to Louis and Madeline (Six) Van Melkebeke. Alice was preceded in death by her loving husband of 70 years, Camiel Joseph Albrecht, and oldest son, Ronald Lee Albrecht. She is survived by her children, Kathy, Karen (Robin), Larry (Linda) Linda (Jim) and daughter-in-law, Deby; 11 grandchildren, 12 great-grandchildren and five great-great-grandchildren. Alice and Camiel moved to Tucson with their family in 1951. Alice enjoyed being a Mary Kay Consultant for over 10 years and an active member of TOPS for over 50 years. She was also a member of numerous other clubs and volunteer organizations. She was an avid sports fan, especially when her children and grandchildren were participants. In their retirement, Alice and Camiel enjoyed camping with Tucson Family Campers for over 20 years and took many excursions around the country, visiting friends and family. Alice, a long-time member of Saints Peter and Paul Parish in Tucson where services will be held at 10:30 a.m., Saturday, April 6, 2019 with internment in Holy Hope Cemetery. In lieu of flowers, the family requests that donations be made to the Alzheimer's Association, alz.org. Arrangements entrusted to ADAIR FUNERAL HOMES, Avalon Chapel. (742-7901).
ALVAREZ, Pete L.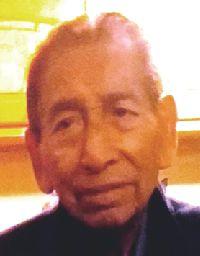 ALVAREZ, Pete L.
86, passed away March 24, 2019. Visitation will be held Tuesday, April 2, 2019 from 2:00 p.m. to 9:00 p.m. at Santa Rosa Mission, 2015 N. Calle Central with a Rosary to be recited at 6:00 p.m. A cultural all-night vigil will follow from 9:00 p.m. to the following morning at San Ignacio de Loyola, 785 W. Sahuaro. Mass will be offered Wednesday, April 3, 2019 at 11:00 a.m. Interment to follow at Holy Hope Cemetery. Arrangements by CARRILLO'S TUCSON MORTUARY, INC.
BERRIGAN, Charles (Chuc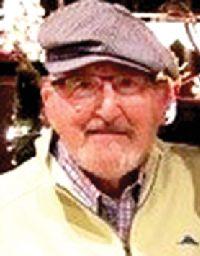 BERRIGAN, Charles (Chuck)
77, passed away March 22, 2019 in Tucson, AZ following a short illness. He was born in Escanaba, MI on August 20, 1941 to Jack and Edith (L'Heureux) Berrigan. He graduated from Escanaba Senior High and attended Michigan Tech. Chuck served in the US Army. He had two children prior to marrying Janice Micksch on June 15, 1985 in Green Bay, WI. Chuck was an avid outdoorsman. He loved downhill skiing, fishing, motor cycling, and riding his UTV. He was a shooting enthusiast participating in sporting clays and cowboy shooting. He was a member of the Single Action Shooting Society (SASS); his shooting alias was "Dusty" Trailrider. He was known for his, big personality, great sense of humor and contagious laugh. Chuck is survived by his loving wife Jan Berrigan of Sobieski, WI. His children, Corie Berrigan of Minneapolis, MN and Tony Berrigan of Anchorage, AK. Sisters, Pat Breitenstein of Noblesville, IN and Jan Mikosky of Escanaba, MI, and brother, John (Diana) Berrigan of St. Paul, MN. Sister-in-law, Mary (Chris) Hughes of Middleton, WI; brother in law Wayne (Ginger) Micksch of Green Bay, WI., brother in-law-Michael, (Jayne) Micksch of Green Bay, WI., and numerous Nieces and Nephews. In Lieu of flowers donations can be made to SASS Scholarship Foundation in Chucks' name. Arrangements by VISTOSO FUNERAL HOME.
BLACKBURN, Mona L. Mouton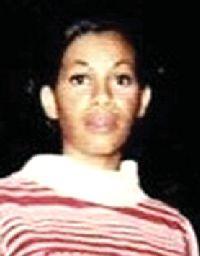 BLACKBURN, Mona L. Mouton
was the first child of three, born to the late Alcide and Laura Mouton. She began her sunrise in Beaumont Texas, on June 4, 1940 and her sunset was on March 23, 2019. Mona married Warren Blackburn in the late 60's and from that union she had one child, Warren Todd Blackburn, who was the light of her life and by her side and dedicated to her until the very end. Mona leaves a host of friends and family members to mourn and miss her presence. There will be a Celebration of Life for Mona Blackburn at CARRILLO'S TUCSON MORTUARY on Saturday, April 6, 2019 at 10:30 a.m. Interment will follow at Holy Hope Cemetery.
BRUBAKER, Carol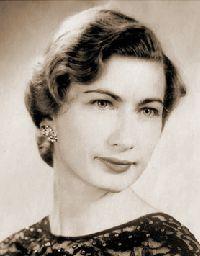 BRUBAKER, Carol
died in Evanston Illinois on March 6 2019. She passed peacefully and was surrounded by family. Born in Kansas in 1932, she attended Wichita State University where she received a music degree. She met her husband Dale Brubaker when she accepted a teaching job in Wichita Falls, Texas. They soon moved to Tucson, Arizona where Dale taught in the public schools and Carol established a thriving private violin studio. Carol's passion in life was teaching and playing classical music. She was Assistant Concertmaster of the Tucson Symphony for many years and played in the Flagstaff Music Festival every summer. Her students went on to perform in major orchestras and community symphonies, and many became educators themselves. Her four children also became musicians. Marina plays in the Houston Symphony, David in the Minnesota Orchestra, Catherine in the Chicago Symphony, and Steven played for many years in the Tucson Symphony. Carol loved living in Arizona and spending time outdoors. The family often enjoyed camping and hiking. There were many summer journeys in the unairconditioned family van throughout the western states. She also was a wonderful gardener even in the heat of Tucson. She always had a productive vegetable garden and in her Devon Street home she had a beautiful flowering desert garden surrounded by dusky purple walls. Upon Dale's retirement in 1988 Carol won the Assistant Principal Second Violin position with the Barcelona Symphony. They moved to Spain for a four year adventure. They learned Spanish and a bit of Catalan and adjusted to siestas and eating late at night! After their return to Tucson in 1992 Carol rejoined the Tucson Symphony, this time in the viola section. She continued to live in Tucson after Dale's death in 1997, playing and teaching for many years. She moved to Evanston IL in 2016. There, she lived in an independent senior community where she enjoyed participating in discussion groups and other activities. She continued to enjoy music, joining the choir at the Unitarian Church of Evanston and attending concerts. She was a regular at the Chicago Symphony where she could watch daughter Catherine in the viola section. She is survived by her children, Marina, Steven, Catherine, and David and by her grandchildren, Asha, Samir, and Sadie. There will be a Celebration of Life open house with the family on Saturday, April 13, 2019 at 1:30 p.m. to 3:30 pm. at the Arizona Inn. Further information can be found at tinyurl.com/carolslife. The family requests that memorial donations be made to the Michael J. Fox Foundation for Parkinson's research and to the Tucson Symphony. Arrangements by CARING CREMATIONS.
CALKINS, Ann M.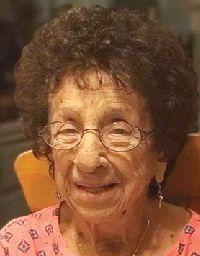 CALKINS, Ann M.
We said Goodbye to Ann, a Mom, Grandma, Aunt and Friend on March 11, 2019 at the age of 91. She was married 65 years to Les Calkins, and raised three children. She enjoyed playing bingo, bowling over the years with family and friends. She was loved by many and will be missed. There will be a Memorial Service, Saturday, April 6, 2019 at 1:00 p.m. South Lawn Cemetery. Memorials may be made to the charity of your choice.
DEARMON, Raleigh Edward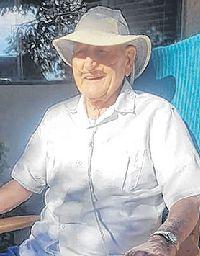 DEARMON, Raleigh Edward
was born on October 14, 1922 to Roy and Margaret Dearmon in Clarkrange, Tennessee, and passed away on October 3, 2018 in Tucson, AZ. at the age of 95. He was the oldest of eleven children and outlived all but his youngest brother, Ivan. His childhood was difficult because of poverty and the Depression. It was filled with hard physical labor and deprivation. In spite of this, he grew into a strong man: self-made, independent, hard-working; he paved his own way into a successful life. His nickname, "The Bull," followed him throughout his life. Raleigh had the ability to laugh at the things that were out of his control. His story-telling ability was characteristic of the "Dearmon boys." Raleigh spent two years in the CCC (Civilian Conservation Corp) by telling them he was 18 (when he wasn't yet). He joined the US Army in 1941, then in 1946, the newly formed US Air Force. He traveled throughout the U.S., South Pacific and Japan. He was trained as a cook (his sticky buns and homemade pizza were famous) and then as a jet mechanic while in the USAF. After retiring from the USAF, he was employed by several airplane companies including Lear Seigler, Northrup, and Lockheed. He traveled to 26 locations over a period of 20 years in the US, Panama, England, Germany, Saudi Arabia, and Iran working on aircraft contracts for these companies and supervising crews of mechanics that universally respected him. Raleigh spent his retirement years in Catalina, AZ with his wife, Anni. His passions included fishing on Roosevelt and Apache Lakes, and planting fruit trees; he loved building and was a meticulous craftsman whose structures were level, square, and lasted forever. He installed a gray water irrigation system to his trees before anyone popularized gray water catchment. His first wife, Edith Dearmon (1969) and his second wife, Anni Dearmon (2015) predeceased him. He is survived by his three daughters, Merry (Steve) Dearmon-Moore, Margie (Marty) Scala, Janet (Fred) Crumley; two stepsons, Richard (Kathy) Miller, Neil (Polly) Miller; eight grandchildren and six great-grandchildren. We celebrate the gifts he taught us: to be strong, to persevere, to be proud of our name and heritage, and to be generous. He lived a long life with family that loved him and he will be dearly missed. "Nothing could tame him; nothing could hold him" Arrangements by EVERGREEN MORTUARY.
DIAMOND, Donald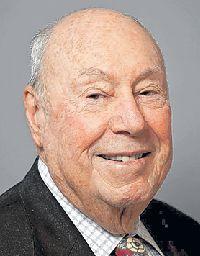 DIAMOND, Donald
"Legendary land developer", but mostly father, grandfather, brother, deep-sea fisherman, cowboy, philanthropist, Donald Diamond, passed away on March 25, 2019 at the age of 91 in Tucson, AZ. Predeceased by daughter, Deanne and wife Joan, he was loved by daughters, Jennifer and Helaine; grandchildren, Nathan, Carly and Gabby and sister, Joyce. He leaves behind his legacy in Tucson, the city he loved, and a few boats.
ENSLE, Frances Dee "Susie"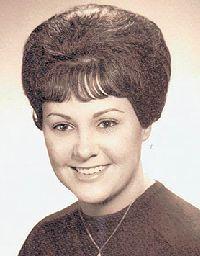 ENSLE, Frances Dee "Susie"
passed into eternal life on March 11, 2019. Susie was born in Tucson on March 19, 1946 to Francis Eshelman and Lolieta Dee Dee Holland. She is survived by her son, Scott (Erin), and her grandchildren, Kayleigh Erin and Zoe Maeve. As a lifelong resident of Tucson, Susie grew up in the 1950's and 1960's during the simpler days of life in the Old Pueblo; she graduated from Palo Verde High School in 1964. The insurance industry is where Susie found her professional home. Her clients would often express their deepest appreciation at how much she cared about their mission, whether they were profit-driven or part of the many non-profit organizations of Tucson. Susie believed in that personal touch that made a difference to those she served. She brought an approach to her work that today might be called old fashioned. She had a connection to people that was genuine and authentic. The absolute light of Susie's life was her relationship to her son, Scott, her daughter-in-law, Erin and their children, Kayleigh and Zoe. They were her source of utter joy and strength. As she grew in her relationship with each of them, she also grew in a deeper understanding of herself. And, her stories truly touched your heart; driving in a separate vehicle as Scott made his way to the Arizona border when he temporarily moved to Chicago, Erin making sure her nails were properly groomed in her final hours and ensuring she was comfortable with a handmade quilt, the many visits to Zia Records and the comic book store with Kayleigh, or Zoe's annual Girl Scout cookie campaign or Zoe trailing Susie's car on her bike as Susie dropped off a special dinner. Each of these ordinary and not so ordinary events became a demonstration of complete and unconditional love that was Susie. In honoring her wishes, arrangements by EAST LAWN PALMS are private. Donations may be made to Child-Parent Centers: Head Start of South-Eastern Arizona or the Food Bank.
GALLEGO, Rito Ricardo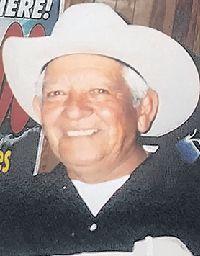 GALLEGO, Rito Ricardo
Rito passed away peacefully at home on March 20, 2019 surrounded by his loving family. He is survived by his three children, Richard Y. Gallego Jr. (Florie), Yolanda Gallego Mariscal (Juan) and Alonzo Gallego; eight grandchildren, Luis, Francisco, Yaseli, Danielle (Victor), Tina (Abel), Anthony, Mercedes and Brianna 11 great-grandchildren, Isaiah, Sarina, Marcel, Avelardo, Amaris, Anthony, Domonique, Aidan, Gabriel, Ilianna and Sebastian; surviving brother, Federico Gallego (Martha), his ex-wife, Margaret Ybarra Gallego and many cousins, nieces and nephews. Rito was born on May 22, 1940 in Tucson, Arizona to Rosario and Jesus Gallego and raised on the Gallego family ranch in Sahuarita, Arizona. Rito will be greatly missed by his family and friends. Visitation will be held Friday, April 5, 2019 from 9:00 a.m. to 1:00 p.m. at South Lawn Mortuary, 5401 South Park Avenue with a Rosary recited at 11:00 a.m. Family would like to thank Desert Dialysis, his many physicians and especially Margaret, for the wonderful care and support provided to Rito. In lieu of Flowers, please remember Rito in prayer and your fondest memories. Arrangements by FUNERARIA DEL ANGEL SOUTH LAWN .
GARCIA, Sylvia D.
GARCIA, Sylvia D.
67, passed away on Sunday March 10, 2019 with her loving family by her side. A native Tucsonan, Sylvia graduated from Tucson High School, was a Beautician by trade, raised a family and returned to school earning her Bachelor's degree in History from the University of Arizona. Always the student, teacher and artist, Sylvia's passions included lifelong learning, diverse reading, and creating works of art she shared with those closest to her. Sylvia is preceded in death by her parents, Porfirio and Emilia Rodriguez, and survived by her husband, Juan Garcia and their sons, Juan, Joshua, Jeremiah (Nadine), two grandsons, Jayden and Gavyn. She is also survived by the balance of the fabulous five, her sisters, Barbara Kingman, Jeannie (Louie) Valenzuela, Becky Rodriguez and Tina (Billy) Fimbres. Sylvia's loving touch, infectious laugh, vast knowledge, sharp wit, and homemade cornbread will be sorely missed. She will be remembered with smiles always.
HAMRICK, Joseph Allen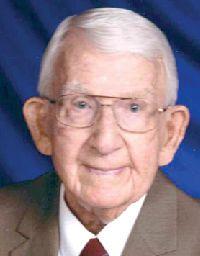 HAMRICK, Joseph Allen
passed away on March 9, 2019 in Green Valley Arizona. Joe is survived by his beloved wife of 50 years, Jackie, with whom he has seven sons and daughters, nine grandchildren, and five great grandchildren. A WW2 Navy Veteran, he was born September 28, 1926, in Terre Haute, Indiana, and made his career teaching Biology, mainly at Saguaro High School in Tucson. He shared abundantly of himself through gardening, cooking, and hiking. Services will be held on Monday, April 15, 11:00 a.m. at St. Paul's United Methodist Church in Tucson.
JAMES, Theodore Frederick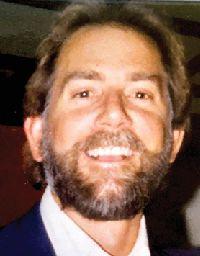 JAMES, Theodore Frederick
Ted lived an amazing life, full of love and friendship. Born to William and Geraldine James in 1944, Ted was raised in Royal Oak, Michigan. Ted excelled in Athletics at Kimball High School, playing key roles on many stellar Football and Baseball teams. An All-State Quarterback, Ted earned a Scholarship to Northern Arizona University. Ted was known as a scrambler and precision passer, setting records that stood at NAU for many years. Ted married Tucsonan Virginia Lent (Mann) while at NAU, and after a brief stint in the Marine Corp, moved to Tucson with their young son, Matthew. Ted was hired as PE Teacher at Catalina High School, where he became a fixture for nearly 30 years. "COACH JAMES" was an icon on Catalina's campus, coaching many sports teams including two stints as Head Football Coach and many years as Golf Coach. Ted was an excellent teacher, humorous and kind, and truly impacted his students. He felt fortunate to work with strong mentors and peers while at Catalina and made countless lifelong friendships, including his best friend and Golf partner of 44 years, John Haas. Ted retired in 1998 and pursued passions of golf, friendship and family. Ted was also a fixture at local golf courses, where he was known for his excellent play, great jokes and fantastic story telling. He loved his Golf family, playing in several leagues including Pima Masters. A dedicated Father and Husband, Ted is survived by wife of 19 years, Lori, son, Matthew (Rebecca) and beloved grandchildren, Isabella and Cooper. Ted was the eldest of five siblings, preceded in death by sister, Cathy in 2018. Ted is survived by sister, Laurie Stricklin (Jim), sister, Susan Mowery and brother, Dan (Carole), as well as cousin, Mark Reed (Lisa) and their respective families. Wife Lori was a remarkable nurse and caregiver for Ted as he battled Pancreatic Cancer for the last eight months. Son Matthew was his pride and joy. Ted passed peacefully on March 23, 2019, surrounded by family. Losing Ted too soon is incredibly difficult, but his amazing spirit and fun-loving nature lives on. We will celebrate Ted's remarkable life Saturday, April 6, 2019, at the Haas/McKenzie residence, 3361 E. Terra Alta Blvd, Tucson, AZ 85716. Dress is "Ted" casual ie golf clothes are encouraged. Ceremony starts at 4:30 p.m. but please come early (parking) and stay late (food/drinks) as we celebrate this great man!
MALLEY, Reverend Vernon Joseph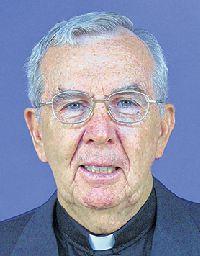 MALLEY, Reverend Vernon Joseph
March 27, 2019; Darien, IL) The Province of the Most Pure Heart of Mary (PCM), Order of Carmelites, mourns the death of the Reverend Vernon Joseph Malley, O. Carm., who died at the age of 85 on March 26, 2019 in Tucson, Arizona. Visitation for the Reverend Vernon Joseph Malley, O. Carm., will be held at St. Cyril of Alexandria Parish, 4725 E. Pima Street, Tucson, AZ, 85712, from 9:00 a.m. - 10:00 a.m. on Tuesday, April 2, 2019. Mass of Christian Burial will be held at 10:30 a.m. with interment to follow at Holy Hope Cemetery. Immediately following interment, a reception will be held at Our Lady of Mount Carmel Priory, 1540 East Glenn St., Tucson, AZ, 85719. Vernon was born to Austin Malley and Anne Mary (Joyce) Malley on June 9, 1933, in Dorchester, Massachusetts. His given name at baptism was Joseph Bernard. He is predeceased by his brothers, Edward William and the Very Reverend John Malley, O. Carm., and by his sisters, Kathleen Frances McLaughlin, Ann Joyce Malley, and Virginia Nora Byrnes. Joseph Bernard attended St. William's School in Dorchester, Massachusetts, and the Carmelite Junior Seminary in Hamilton, Massachusetts. In 1951 he entered the Carmelite novitiate in New Baltimore, Pennsylvania, and professed simple vows on September 3, 1952, taking the religious name of Vernon. He then continued his studies at Mount Carmel College in Niagara Falls, Ontario, and also attended St. Bonaventure University in Olean, New York, earning a bachelor's degree in philosophy. He professed solemn vows with the Carmelites on September 15, 1955, in Niagara Falls. He then studied theology at Whitefriars Hall in Washington, DC, while concurrently studying at Fordham University during those years, where he earned a M.S. in Educational Psychology in 1962. He was ordained a Carmelite priest on May 23, 1959, at the Carmelite Jr. Seminary in Hamilton, MA. He also studied educational administration at the University of Arizona, and earned a M.A. in Counseling Psychology from the Adler Institute in Chicago, Illinois, in 1978. Father Vernon's first assignment was in 1960 as teacher and director of guidance at Mount Carmel High School in Chicago, Illinois. In 1962 he served as vice-principal of the school and in 1966 became the school's principal. In 1970 he was appointed principal at Salpointe Catholic High School in Tucson, Arizona. During this time he studied educational administration at the University of Arizona. In 1975 he served as guidance counselor at Carmel Catholic High School in Mundelein, Illinois, while concurrently studying towards his M.S. in Counseling Psychology at the Adler Institute in Chicago. In 1978 he became a full time counselor at the Catholic Family Consultation Service of the Archdiocese of Chicago, a position he held until 1993. He then served as marriage and family counselor at the Catholic Social Service Program in Tucson, Arizona, for the following ten years. In 2003 he took a year sabbatical, and in 2004 he retired while continuing to live at Our Lady of Mount Carmel Priory in Tucson, Arizona, where he remained until his death. May he rest in peace. Donations in honor of the Reverend Vernon Malley, O. Carm., may be made to: the Society of Mount Carmel, 1317 North Frontage Road, Darien, Illinois, 60561. Arrangements entrusted to ANGEL VALLEY FUNERAL HOME, Tucson, Arizona 520-327-6341
MOLLOY, Craig W.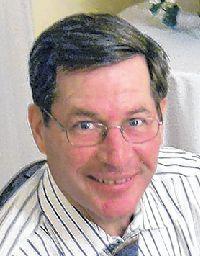 MOLLOY, Craig W.
passed away March 27, 2019 after a year of combatting pancreatic cancer, four days after his 57th birthday. Craig was the owner and founder of Judicial Courier, which began as Craig W. Molloy & Associates in 1987. The firm served legal papers on behalf of many local clients. A Tucson native, Craig attended Peter Howell Elementary, Alice Vail Jr. High, Salpointe High School, and the University of Arizona, where he earned a degree in business. He enjoyed the camaraderie and competition of sports, and developed many great friendships playing badminton, tennis and pool. Craig is pre-deceased by his parents, Judge John F. Molloy and Josephine Alexis Molloy, and by one sister, Eva Jo (Horst) Bansner. He is survived by sisters, Marjorie (Michael) Letson and Karen (Joel) Sebring, and brothers, John J. Molloy and Thomas A. (Andrea) Molloy MD. He also is survived by 15 nieces and nephews, Kai Bansner, Joline Riddle, Joseph Letson, Jessica Hamilton, Eva Letson, Leif Bansner, Clay Letson, Nick Letson, Nathan Letson, Josephine Sebring, Dascha Letson, Eva Molloy, Alexis Molloy, Charlotte Molloy and Josie Molloy. Craig was active in their lives, celebrating milestones and holidays with his beloved relatives. Join us to celebrate his life on Saturday, April 20, 2019 at 1:30 p.m. at Christ Presbyterian Church, 6565 E. Broadway.
ROBLES, George King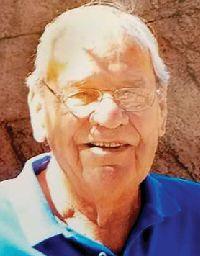 ROBLES, George King 01/06/1922 - 03/26/2019
George Robles passed away peacefully with his friend and long time caregiver, Mulemwa "Mo" Situmbeko at his side. He has passed from our care and this life to God's care and eternal life. George had been living at Atria Compana del Rio for the past six years, following a stroke in 2013. George is the beloved father of Maryann Simpson (Jim Simpson) and beloved grandfather of Lauren Simpson and Jennifer Simpson (Jessica Somerville). George was born in Tucson on All Kings Day, January 6, 1922 to Frank L. Robles and Pauline Pacheco Robles. He was preceded in death by his parents, and infant son, Steven Michael Robles, and loving sisters, Alice Aros, Delia Huckins, and Elma Conrad. Also preceding him in death were spouses, Mary Ann Robles and Joan Reinke Robles. George, a third generation Tucsonan, spent a lifetime serving his community in law enforcement and the legal system. He retired from the Tucson Police Department after 20 years of distinguished service and went on to be the Chief of Police in South Tucson. After service there, he became Chief Investigator for the Federal Public Defender's Office in Tucson for fifteen years. While there, he assisted and mentored many young lawyers who went on to illustrious careers, and who became life-long friends. He ended his working days as a bailiff with Pima County. George loved life, his familiy and friends, and baseball. A lifelong fan of the game he played so well as a catcher in his younger days, he loved spring training and opening day, right through to every World Series. He also spent wonderful times playing golf in Tucson and California with his gang of golf buddies. Special thanks to all George's kind and loving caregivers over the past six years, especially to Mo Sitembeko who made his life so full and so vibrant, despite difficult circumstances. Special thanks also to his grand niece, Patricia Quiroz (Ernie and sons Lorenzo and Esteban), who took such devoted care of George in his last years. A Memorial Mass will be held Friday, April 5, 2019 at 11:00 a.m. at St. Odilia's Church, 7570 N. Paseo del Norte, Tucson. In lieu of flowers, please remember George through donations in his honor to the Arizona-Sonora Desert Museum, an organization loved by both George and Joan Robles. Arrangements by ADAIR FUNERAL HOMES, Avalon Chapel.
SHIPP, Norman W.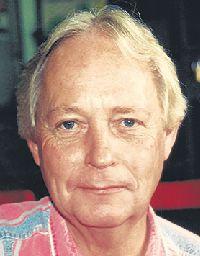 SHIPP, Norman W.
Our beloved husband, dad, and friend passed away in the loving care of his family on February 5, 2019. Norm was born in Yuma, AZ on December 5, 1941 and raised in Somerton, AZ. He served his country as a machinist mate in the United States Navy, aboard the USS Merrick AKA-97, from 1960-1964. Working days and going to school nights, he received his Bachelor of Science degree in Business Administration from the University of Arizona in 1971. He held various positions at Tucson Electric Power Company for nearly 30 years and retired in 1996 as Manager of Transportation. He leaves behind his wife Terice; daughter, Leslie Maki; sons, Bryan Shipp (Bridget Kessler), and Chris Shipp (Suzanne), and five grandchildren. His brothers, Ned Shipp (Kathy), and Neal Shipp (Muriel), and sister-in-law, Debbie Gelvin, as well as eight nieces and nephews, nine great-nieces and nephews, and one great-great nephew all survive him. We will hold a Memorial Service to honor him at 1:00 p.m. on Saturday, April 13, 2019 at Funeraria Del Angel South Lawn, 5401 South Park Avenue, Tucson, AZ. In lieu of flowers, we request that donations be made in Norm's name to The American Cancer Society. Arrangements by FUNERARIA DEL ANGEL SOUTH LAWN.
WELSH, Matthew Joseph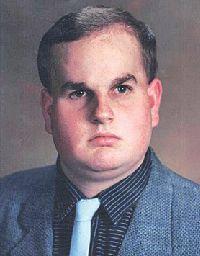 WELSH, Matthew Joseph
passed away peacefully in Tucson, AZ, on Monday, February 18, 2019 at the age of 46. Matt was preceded in death by his parents, the Rev. Dr. Paul J. Welsh, Jr. and Ida McKinley Welsh, and his aunt, Coletta (James) Richter. Matt is lovingly remembered by his brothers, Vincent of Tucson and Nicholas of Ft. Worth, TX, and his aunts and uncles, Stephanie Welsh (Garrett Pendergast) of Terre Haute, IN, Constance Welsh (Douglas Holaday) of Vista, CA, and Michael (Stasia) McKinley of the Chicago, IL area. He is survived by many cousins and his beloved cat, Tuna Two. Matt was born in Evansville, IN, on October 28, 1972 and spent his early life in Owensboro, KY until his family moved to Arizona in the early 70s. Matt graduated from Santa Rita High School and attended Pima Community College, both in Tucson. Matt enjoyed painting and drawing and later in life, he especially enjoyed Paint Nights, which were fun evenings of painting and a beer or glass of wine or two. Trains, railroads, and especially engines, were some of Matt's passions in life. He was an enthusiastic member of the Tucson Garden Railway Society. He enjoyed visiting railroad museums around the country and riding the antique trains. Matt also had an affinity for Lighthouses and at one point had a collection of over 50 lighthouses from around the country. He also loved auto racing and, especially, attending the Indianapolis 500. Matt's first passionate collection was for Pandas. Matt carried that love of Pandas throughout his entire life. Panda tees, hats, slippers, stuffed animals, and anything else with a panda made its way to Matt. Matthew's Visitation and Mass will be on Saturday, April 6, 2019 at Our Mother of Sorrows Catholic Church, 1800 S. Kolb Rd Tucson, AZ. Visitation will be from 9:30 a.m. to 10:00 a.m. followed by a Rosary Service at 10:00 a.m. to 10:30 a.m. A Funeral Mass will be offered at 10:30 a.m. to 11:30 a.m. with Monsignor Thomas Cahalane officiating. A lunch reception will follow. Internment will be at Our Lady of the Desert Cemetery where Matt will join his Mom and Dad. In lieu of flowers, memorial contributions may be made to: Arizona Friends of Talking Books Tucson Medical Center Foundation Tucson Garden Railway Society Rest in Peace with Mom and Dad, Matt. We will remember you fondly forever. Arrangements by BRING'S BROADWAY CHAPEL.