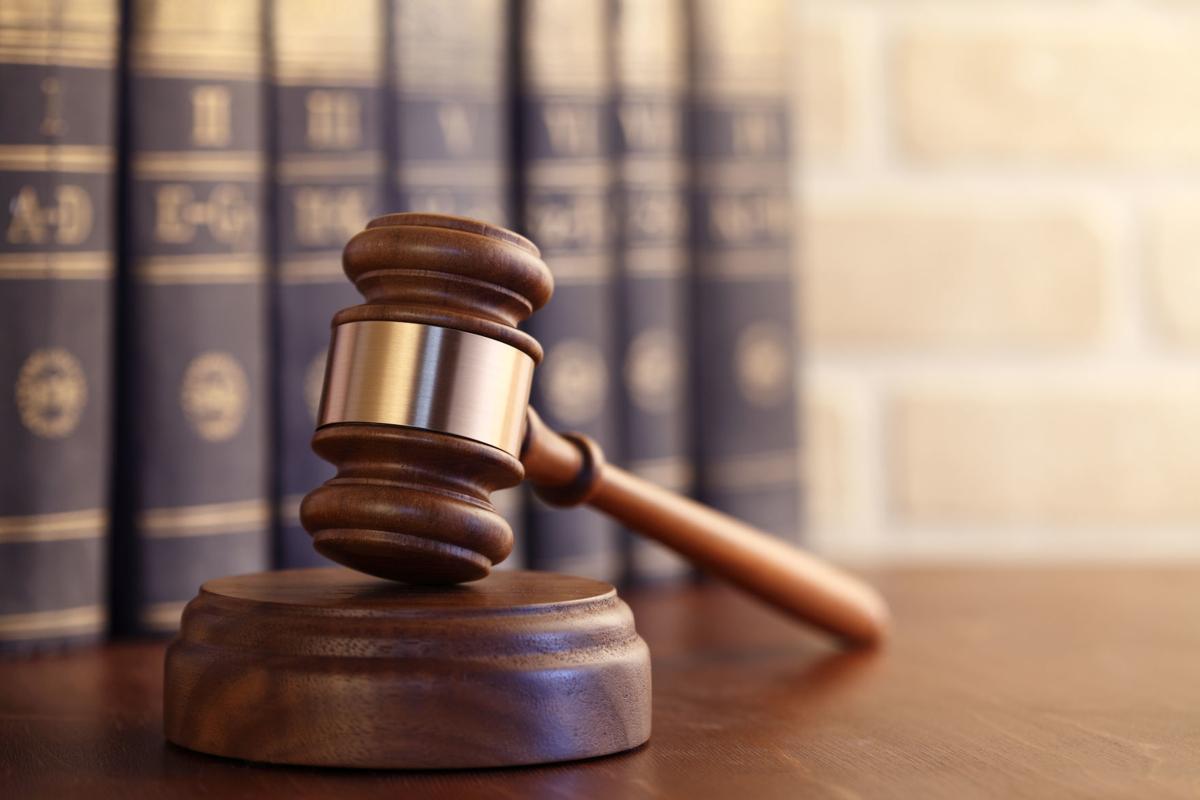 Eight Pima County law enforcement officers have filed a claim against the county, saying the Sheriff's Department violated Arizona's overtime and minimum wage laws and a high-ranking department official retaliated against them when they tried to report problems with a payroll processing service.
Pima County Sheriff's Department employees William Farmer, Daniel Jelineo, Kevin Kubitskey, Scott McLeod, Elaine Parenteau, William Phillips, Ryan Powell and Jordan Seeley filed the notice of claim, which is a precursor to a lawsuit, with the county on July 31, but their attorney Stephen Portell says county officials have expressed no interested in discussing the claim or issues it addressed.
State law says that a public body must be given 60 days to evaluate a legal claim before it can be filed in court.
"There's been no investigation into the retaliation and no transparent, public inquiry into these claims," Portell told the Star Tuesday. "All these law enforcement officers want is to clean up the problems and make sure the department is clear for the next generation."
Each claimant is asking for a different dollar amount, based on how much on-call pay they're owed, but the collective dollar amount of the claim is $94,000.
The department has had a longstanding practice of a paramilitary chain of command, where those who express dissent are punished and verbal orders supersede written rules, Portell said.
The claim says that between December and February, several members of the department's chain of command approached Operations Bureau Chief Karl Woolrdige to express concerns about how on-call and overtime pay were being mishandled under a new computerized payroll processing system implemented by the county, the claim says.
Prior to the computerized system, employees were given pre-printed forms to fill out by hand as they completed on-call work. When the county switched to the computerized system, Sheriff's Department employees had issues logging in to the system about 25 percent of the time. When it wasn't working, it was up to employees to remember to enter their on-call or overtime entries at a later date, causing their compensation hours to be "invariably" undercounted, the claim says.
When the claimants began reporting the issues in February, Woolridge, who is named as a defendant in the claim, began retaliating against them by taking away their ability to perform on-call work and reassigning employees to night shifts in undesirable settings, such as Sasabe and Ajo, the claim says.
Phillips, a highly decorated school resource officer, was one of the first to be retaliated against, as Woolridge removed him from the department's website for "call out" duties and threatened to make him ineligible to ever again receive on-call pay, the claim says.
Phillips reported the retaliation to Pima County's human resources department and filed a complaint. Within days, the complaint was sent back to Woolridge, who ordered command staff to initiate an investigation into Phillips and the other school resource officers.
The investigation suggested that the claimants who complained about problems with they payroll processing system "misunderstood" the county's policies and the retaliation continued, the claim says.
"Our law enforcement officers suddenly find themselves in a position where they have to police their own human resources and payroll departments," Portell said.
"Most people who wear a badge and try to keep the streets safe don't really have time to be employment law experts."
The department's paramilitary structure, understaffing and undercompensation have driven highly trained officers out of the department and made recruiting new deputies next to impossible, Portell said.
And while some changes have taken place in the past few months, including new written policies related to on-call and overtime pay, the verbal orders to disregard those policies remain the same, Portel said.
In the case of the school resource officers, on-call compensation has been drastically reduced, but the officers are still expected to operate the same as always.
"The claimants are not going to fail to answer their phones when one of their schools call simply because they are not 'on-call' pursuant to random policies and practices of their 'chain of command,'" the claim says.
Previously, each school resource officer received regular on-call compensation, but when Sheriff Mark Napier took office in January 2017, the department was facing a budget crisis in part because of years of rampant on-call and overtime pay.
Both pay categories were cut considerably, and in the case of the department's 12 school resource officers, the on-call budget shrank, allowing only two school resources to be on-call per week.
Six of the claimants are school resource officers. The seventh claimant works in the directed patrol unit and the eighth is a patrol sergeant, but both have also experienced similar issues to the school resource officers.
"This is their way of saying 'no more,'" Portell told the Star. "Law enforcement officers won't be bullied."
The Pima County Attorney's Office has a standing policy of not commenting on pending litigation against the Sheriff's Department.