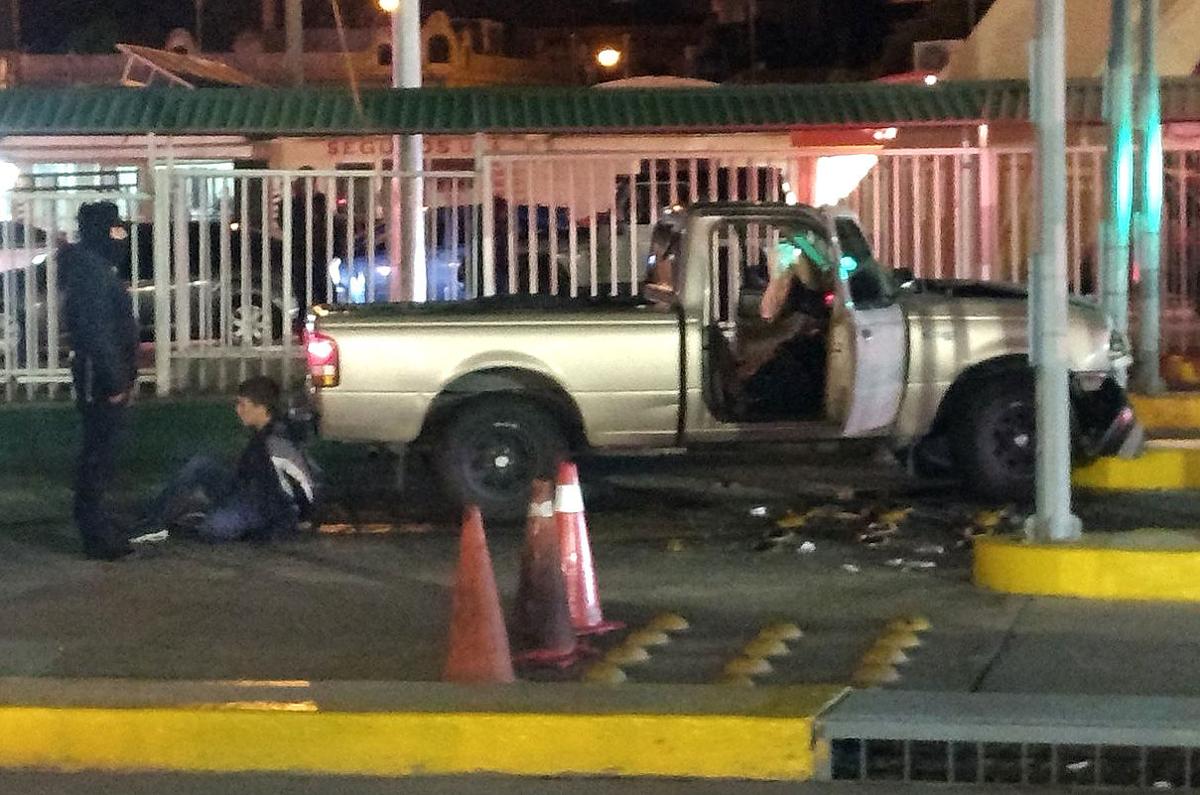 A Customs and Border Protection officer in Nogales shot a driver trying to flee into Mexico Thursday night, officials say. 
The shooting happened at around 7 p.m. at the DeConcini Port of Entry, according to a Friday morning CBP press release. 
According to the Mexican Red Cross, the driver was a man in his early 20s. Spokesperson Rafael González Domínguez said the man was shot in the back of the head and taken to a hospital in Nogales, Sonora, in critical condition. He also said the man is a U.S. citizen who lives in Tucson.
Arturo Garino, the mayor of Nogales, Ariz., says he was told the following information Thursday night:
A vehicle headed south at the port was asked by an officer to stop, but the driver refused and made an attempt to run over the officer.
The driver was shot, but the vehicle's momentum carried it over the border onto the Mexican side of the border buffer zone between the two countries.
Officers of the Mexican equivalent of CBP reportedly surrounded the vehicle and dragged a man out who was taken to a hospital in Mexico.
There were conflicting reports about whether he survived.
Garino initially told the Star Thursday night that the man died in the shooting. On Friday, however, a CBP statement about the Thursday night shooting said the driver was wounded and taken to a hospital on the Mexican side in Nogales, Sonora. The agency did not provide information on his his condition.
CBP said the officer involved was not injured. 
Mexican authorities told the Nogales International newspaper that two men were in the vehicle, a pickup truck, which crashed after the driver was shot. The unharmed passenger was arrested, the newspaper reported.
CBP officials at the scene declined to comment, the International reported.
Nogales police were redirecting traffic to the Mariposa Port of Entry before reopening the DeConcini port at around 11 p.m. Thursday.