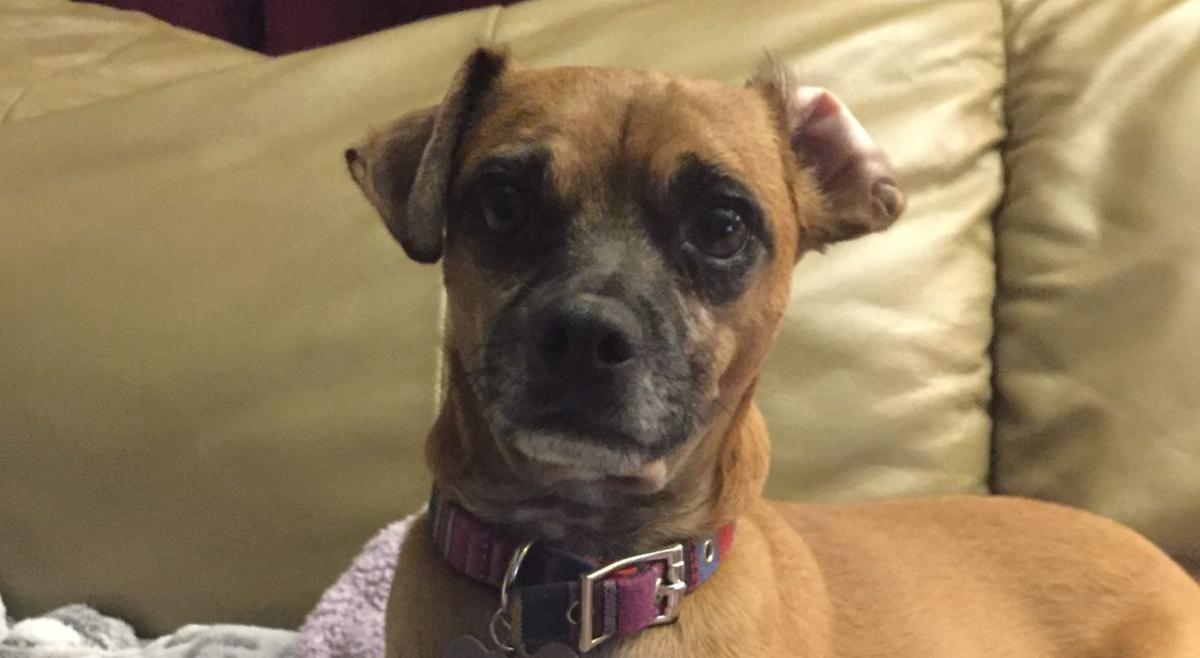 A dog who went missing during a Saturday rollover crash on Interstate 10 outside of Willcox was found safely Wednesday night, officials said.
The crash happened at about 7 p.m. on westbound I-10 near mile marker 353, Carol Capas, a Cochise County Sheriff's Office spokeswoman, wrote in a news release.
The chihuahua/boxer mix, named "Rico Suave," went missing during the accident or immediately after, the release said.
Animal control officers with the sheriff's department searched the area and did not find the dog. On Wednesday, officials asked for the public's help in finding Rico Suave, saying that they were someone had picked up the dog or has seen it running around.
Shortly before 10 p.m. Wednesday, the sheriff's office received a phone call, saying that a dog matching Rico Suave's description had been found by a woman who lives on Old Stewart Road, about 12 miles from the crash site, the release said.
The woman told sheriff's officials that she opened the back door to let her dog inside and Rico Suave came inside, as well. The woman, who had seen news reports about Rico Suave's disappearance, thought it could be the same dog and confirmed it when she called the phone number on his collar, the release said.
Rico Suave's owner is en route from New Mexico to pick up her dog and take him to a veterinarian in New Mexico, where they live.