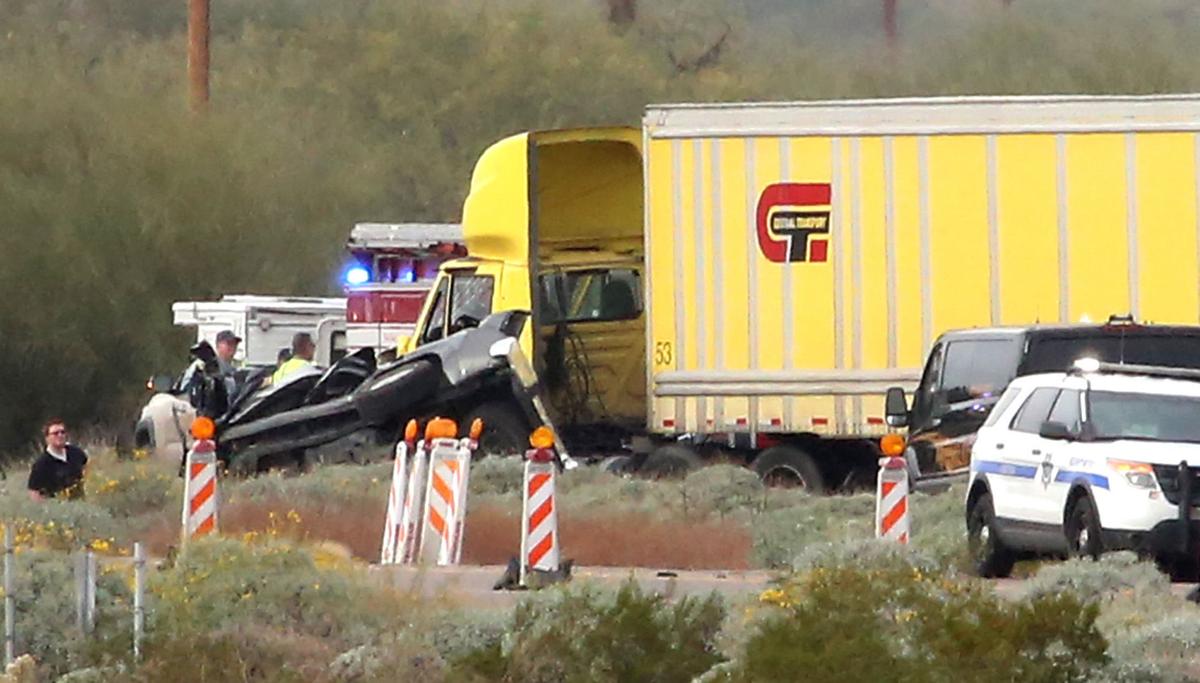 The four people killed in a six-car crash Friday on Interstate 10 northwest of Tucson have been identified.
David Gonzales, 44, of Tucson, was driving a pick-up truck in the eastbound lanes about 12:14 p.m. when he crossed the median, striking an SUV driving in the westbound lanes head-on, the Arizona Department of Public Safety said in a news release.
DPS had been trying to locate a reckless driver minutes before the crash. Gonzales is believed to have been the driver DPS was searching for, officials said.
A semitruck then crashed into the two vehicles, causing a chain reaction wreck that closed the interstate for hours, DPS said.
The SUV driver was identified as Richard Davis, 58, of Riverside, Calif.
Two passengers, Lynn Davis, 60, the driver's wife, and Ellen Bennett, 57, of Tucson, were also killed in the crash.
No further details were released Saturday morning.
Get local news delivered to your inbox!
Subscribe to our Daily Headlines newsletter.