More than 300 treasure hunters lined up early outside of a 12,000-square-foot, Mediterranean-style residence on Tucson's east side last weekend, waiting for Carchedi Estate Sales to let them in.
Dubbed Rancho Valle Milagro, or Miracle Valley Ranch, the luxury home was filled with the contents of more than 20 estates from across Tucson; a dizzying amount of vintage items, collectibles and antiques, curated by owner Thom Carchedi and his staff of trained experts.
Once through the doors, shoppers were greeted by rooms full of original artwork, sculptures, studio pottery, jewelry and furniture, all being offered at lower-than-retail prices, a big draw for many regular estate sale customers.
Among the items scooped up over the course of two days: A 1944 Cushman Model 53 WWII Airborne motor scooter; a turn-of-the-century, French art glass lamp; and a life-sized, painted horse – part of the Ponies del Pueblo series, coordinated by the Tucson Pima Arts Council in 2003 – depicting Mission San Xavier del Bac and other local religious landmarks, by artist Barbara Gurwitz.
Carchedi estimated more than 5,000 people came through the property during the sale looking for something original and different that they could call their own.
"We had 12 dining room sets and sold all but one," he said. "We had 12 couches and sold them all. People just kept coming and coming."
The mega-sale was just one stop for Tucson's small army of collectors and resellers, who scour the city each weekend, looking for cool and valuable items at affordable prices that they will either treasure forever or flip for a profit.
Several estate sale companies, including The Girls Estate Sales, Caring Transitions of Southern Arizona and The Browns are Selling, liquidate homes on a weekly basis, while a long list of other companies hold sales at least once a month.
On Fridays and Saturdays, you can find bargain hunters picking up finds at garage sales, yard sales, community sales and church rummage sales from Green Valley to Marana to Vail.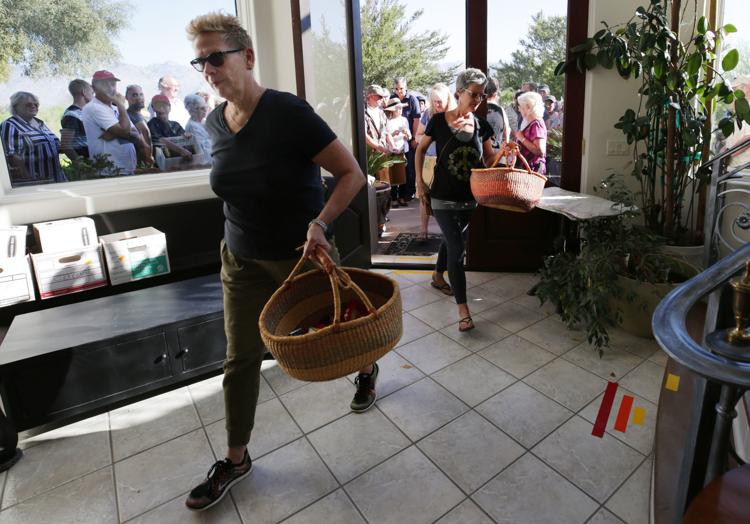 Buyers take weekend trips to the Tanque Verde and Tohono O'odham swap meets and make regular rounds at the thrift shops that dot the city.
For resellers, those goods are then sold at local antique fairs, antique malls, and in online forums, such as eBay, Craigslist and Facebook Marketplace.
Brett Millikan puts most of his inventory, a mix of vintage toys, man cave items and pop culture fare, into a packed booth he rents at the 22nd Street Antique Mall, 5302 E. 22nd St.
A technician for the Federal Aviation Administration, Millikan participated in his fair share of yard sales in Iowa with his parents as a child, but he didn't get into reselling as an adult until he discovered eBay in 1999.
Millikan was a big Beatles memorabilia collector and eBay gave him a ticket to ride that obsession.
"I had the Remco dolls, the lunch boxes," Millikan said. "I'd buy up entire collections. I decided to start selling stuff to feed the habit."
Millikan can be found most weekends these days hitting garage sales on the northwest side of Tucson.
Millikan, 56, said he used to seek out the toys that were popular when he was a kid, but soon realized that the bigger market is the generation that grew up in the 1980s and '90s.
"Transformers and video games are the kinds of things that are hot right now," he said. "Thirty- to 40-year-olds with decent jobs and expendable cash are looking to get back their childhoods."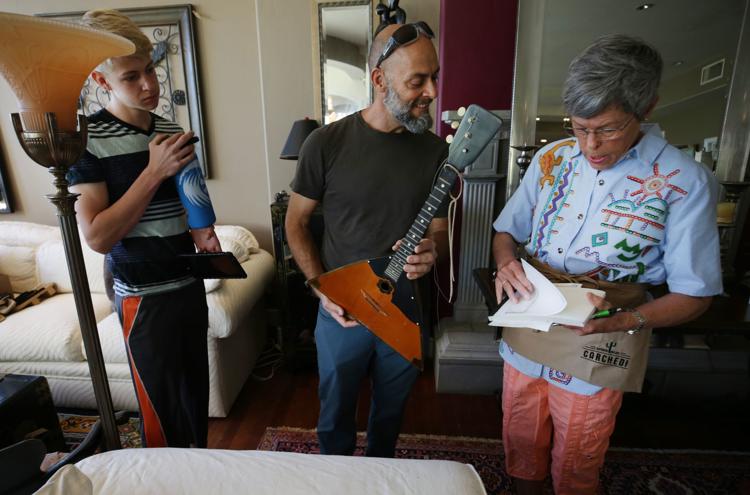 Stephanie Brashear, who left her job in commercial insurance three years ago to take up picking full-time, puts her energy into buying, refurbishing and reselling midcentury modern furniture and décor under the business name Diamonds in Dust.
Brashear, 40, was brought up in Tucson going to yard sales.
"I spent my Friday nights at the Tanque Verde Swap Meet," she said.
Like Millikan, Brashear prefers hitting more informal sales, the kind held by families in carports and driveways, over professional estate sales.
"I really like getting the history of the items that I'm purchasing," Brashear said. "When you go to yard sales, you get that personal interaction. Often times, people will want to talk. It doesn't take much. People love to share their stories as long as they are heard and not hurried."
Carchedi, who moved from Minneapolis to Tucson 13 years ago and started his estate sale business nine years ago, said resellers don't make up as much of his business as they once did.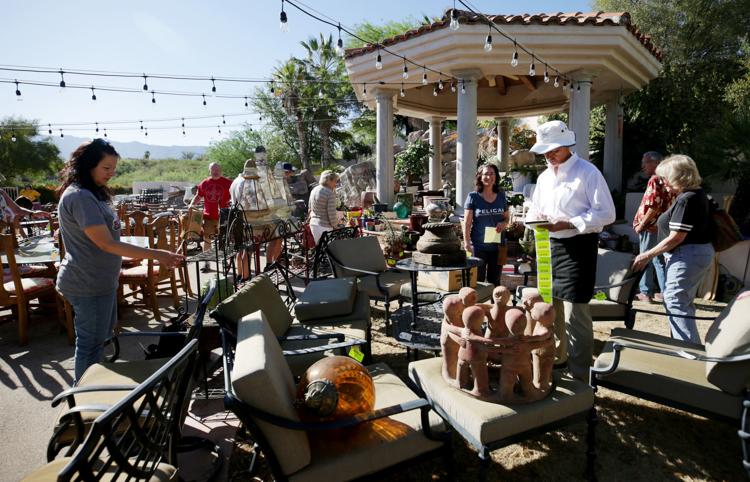 These days, he said, you are just as likely to find a younger crowd looking for something unique to decorate their homes.
"A lot of younger people are coming to the sales and seeing that they can buy really cool items for less money," Carchedi said. "It is about finding things that are out of the ordinary at reasonable prices."
Get local news delivered to your inbox!
Subscribe to our Daily Headlines newsletter.