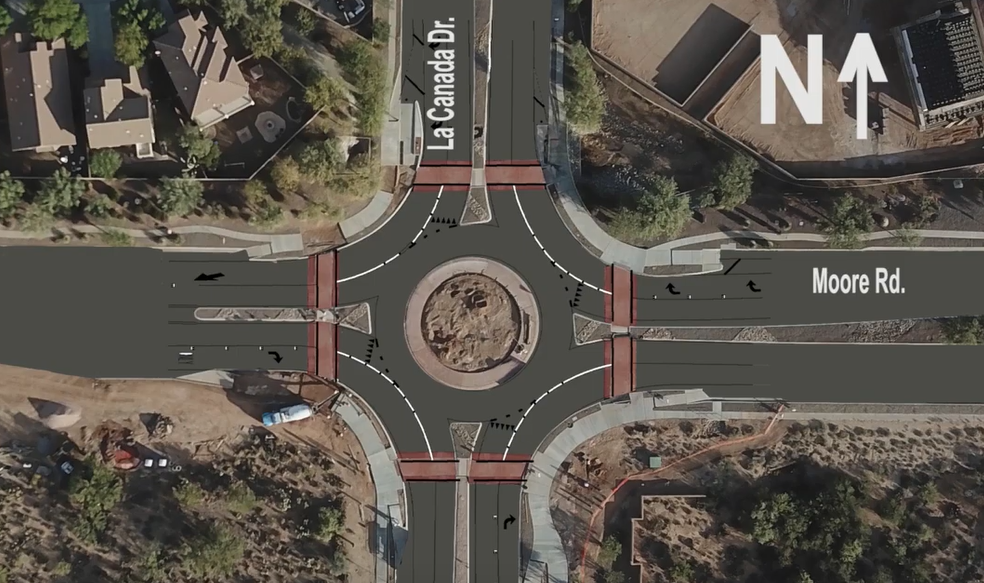 The Town of Oro Valley is delaying the opening of its second roundabout at Moore Road and La Cañada Drive until next Wednesday due to weather.
Construction crews should finish the road striping work by Tuesday afternoon, with the opening scheduled the following day.
There's still time to learn about the two-lane roundabout detailed in a video released by officials last week.
The roundabout will lead motorists using the outside lane to an immediate right turn. Drivers using the inside lane go in and out of the roundabout without crossing traffic.
All of it will be done with vehicles traveling around 20 mph.
Oro Valley Police Department officers will also be near the roundabout. They'll stop confused motorists to educate them on proper use.
Officials say following basic rules makes the roundabout easy to use.
Slow down.
Remember that vehicles already in the roundabout have the right of way. Yield to traffic approaching from the left. Wait for a gap, then carefully proceed.
Look out for pedestrians and bicyclists.
Obey the one-way signs.
Come to a stop when there's no traffic at the roundabout.
Try to cut in front, or merge with traffic.
Stop inside the roundabout.
Switch lanes while in the roundabout.
Contact Star reporter Shaq Davis at 573-4218 or sdavis@tucson.com
On Twitter: @ShaqDavis1