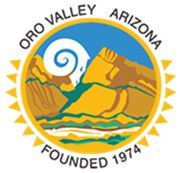 Oro Valley is allocating $1 million to assist local businesses with its new OV Safe Steps initiative, a move that some business owners said will help offset adverse effects spurned by the pandemic.
The town launched the program Sept. 16, giving qualified businesses financial reimbursement of up to $500 for personal protective equipment, or PPE, $500 for marketing and advertising support, and $500 for business coaching.
To qualify, businesses must have 50 or fewer employees, be for-profit, and have brick-and-mortar locations within the town limits. There are no strings attached, and businesses only have to provide receipts to receive reimbursements.
Chris Cornelison, Oro Valley assistant town manager, said the goal of the program is to work with businesses to keep them open and "help them weather the impacts of the COVID-19 pandemic."
In May, Oro Valley received $5.3 million in CARES Act funding to help offset some town costs during the pandemic. That ultimately freed up some of the town's general fund money to be used for the OV Safe Steps initiative.
Over 50 businesses, including restaurants, bars and gyms, have already expressed interest in the program, and the town anticipates that number will continue to grow.
Business owners who have received the grants said they were particularly hit hard by closures and reduction in business spurned by coronavirus restrictions.
"We're down about 80% over last year at this time," said Kevin Wichers, owner of My Gym Children's Fitness Center's Oro Valley franchise, which has received $1,000. "It's just been a huge, huge hit. I don't even know when we're going to be back to normal."
He said they've used the money for reimbursement for PPE and Facebook advertising.
"Having the OV Safe Steps program step up and help us out has just been fantastic," Wichers said.
Noble Hops CEO Suzanne Kaiser said the restaurant was also down 80% in revenue from March through May, which are normally its busiest months. The restaurant has had to furlough some of its staff.
Noble Hops also received $1,000, part of which was used to reimburse the business for about a month's worth of PPE. Despite a challenging year, she said support from the town government has helped reassure her.
"They've made it really clear they're there for us," Kaiser said. "I was so impressed when I had a Zoom with them, and the mayor was on it. They were trying to help me as a business person feel supported and ask for any help I needed."
Susan Swan, owner of Swan Pilates, which also received $1,000, said they plan to take advantage of the business coaching, which refers to one-on-one assistance with various services including accounting, bookkeeping, legal services and technical support.
"It was a wonderful gift to receive and a wonderful endorsement," said "It just feels like they're on the same side that I'm on, and we're going to get to the other side of this, and we will be better. We will be stronger."
Cornelison said stimulating business with the grants helps the town, because its revenue relies so much on local sales tax.
That makes the OV Safe Steps program "mutually beneficial," according to said Dave Perry, president and CEO of the Oro Valley Chamber of Commerce. He added that is especially true during the pandemic, where people are not going out as much to seek services.
The town conducted an online survey in early July to gauge citizens' feelings about reopening businesses. Out of 637 responses, 43% indicated they are still not comfortable in restaurants. Another 41% noted they are only comfortable in businesses or restaurants where they can see safety measures being taken.
Perry said the town government needs to do what it can to support struggling businesses, who have been required to adopt alternative methods to generate revenue during the pandemic, such as ramping up takeout and delivery and gyms created virtual classes.
"We need to inspire consumer confidence in every possible scenario, so that they feel comfortable everywhere that they go," he said. "I hope that businesses and consumers alike recognize the genuine efforts that are being made to take care of people's health."
Mandy Loader is a journalism graduate student at the University of Arizona who is currently an apprentice for the Arizona Daily Star.