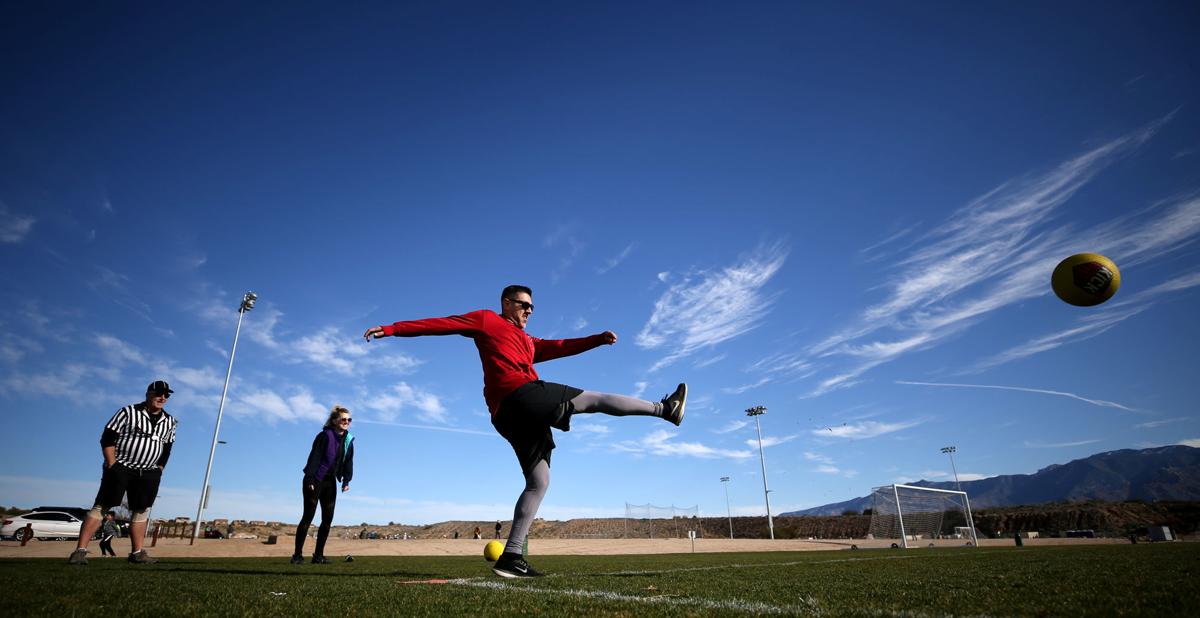 As Oro Valley prepares to adopt a new budget for the next fiscal year, town officials have identified public safety, economic growth, recreation and competitive pay for employees as their top priorities.
July 1 marks the beginning of the fiscal year for Oro Valley and the final budget is set to be adopted at a public hearing on June 17.
Town Manager Mary Jacobs said the town is six months into a two-year strategic plan, which will inform much of the budget decisions for the upcoming year.
With five months left in the fiscal year, Jacobs said Oro Valley is maintaining "strong and stable" revenue and is expected to bring in more than $2.5 million more than expected.
This is largely due to an increase in sales tax revenue, especially through online retailers, as well as license and permit fees from residential and commercial activity.
Jacobs estimates the town will begin the fiscal year with about $20 million in its general fund.
Economic Growth
One of Oro Valley's biggest priorities for the next fiscal year is to continue to attract new businesses.
The town recently drafted a business incentive program that it hopes will ensure Oro Valley remains competitive in attracting employers. This plan will be presented to the Town Council in the coming months.
Oro Valley will also be home to a new University of Arizona Center of Innovation, designed to attract start-up bioscience companies. Construction is underway and is expected to be completed by this fall.
Public Safety
In the area of public safety, town officials say they are hoping to increase officer training, improve community response and continue to emphasize vehicular safety.
New police Chief Kara Riley said the department is determined to focus on traffic safety for both residents and police officers.
Oro Valley was the first municipality in Pima County to implement a distracted driving ordinance in 2017, but Riley said there's still more work to be done. The police department issued more than 160 distracted driving citations in 2019 and 665 warnings since last March.
"The main focus on vehicular safety is really two-fold, both in regards to the public and for police," Riley said. "Part of our initiative is to continue our enforcement and education in reference to our distracted driving ordinance. This will also be a statewide law as of January 2021. So, we want to be able to push out some education on that."
Part of this year's budget will also help to increase the deployment of police officers at Oro Valley's high crash intersections. Between July and December, Oro Valley police completed four deployments to the intersection at North Oracle and West Magee roads during peak collision hours. During these deployments, each three hours long, officers issued 223 warnings, 15 distracted driver warnings, 20 citations and one drug related arrest.
Riley said there have also been several officer-involved accidents that the department wants to try to prevent or at least have a safety plan for. "Police officers are in their vehicles for 40 plus hours a week and it's kind of a mobile office," she said. "So, we want to be able to protect them as well."
Recreation
The town is in the first phase of a community-wide needs assessment where it is asking for input on a new parks and recreation plan. The next fiscal year budget will support the creation of a master strategy by fall 2020 that will include plans for James D. Kriegh Park, Naranja Park, Riverfront Park, the Oro Valley Community Center and Steam Pump Ranch.
"We're doing a town-wide Parks and Rec assessment and part of that will be a statistically valid survey to give us a sense of what is it that the community wants and needs," said Oro Valley Mayor Joe Winfield. "It was 2014 when we last did a survey and it was really focused on Naranja Park, but this is a much broader look at our parks and recreation program. I'm excited about that."
Last fall, the Town Council gave final direction regarding the operation of and investments in the town's golf courses and community center. After months of debate, the council opted to keep its two 18-hole golf courses open but recommended significant improvements, which include $3.8 million in capital improvements. The decision originally included the nine-hole Pusch Ridge course, but the council voted last month to lease the small course back to HSL Properties.
Competitive pay
Oro Valley officials also hope to focus on competitive pay for its employees in order to keep them from leaving. According to Jacobs, they've identified the town is falling behind in terms of the market and salary ranges for employees.
"We invest a lot and our employees in terms of training and we don't want to lose them to other municipalities, if possible," said Winfield. "We want the best for all of our employees."
While the next fiscal year budget will focus on creating an overall plan, Jacobs said keeping pay competitive will also be a long term goal it will have to keep up with. "For every 1% adjustment to employee salaries, it's about $175,000," she said "So, we've got to figure out what's affordable, not just next year, but what's affordable down the line."
Get local news delivered to your inbox!
Subscribe to our Daily Headlines newsletter.