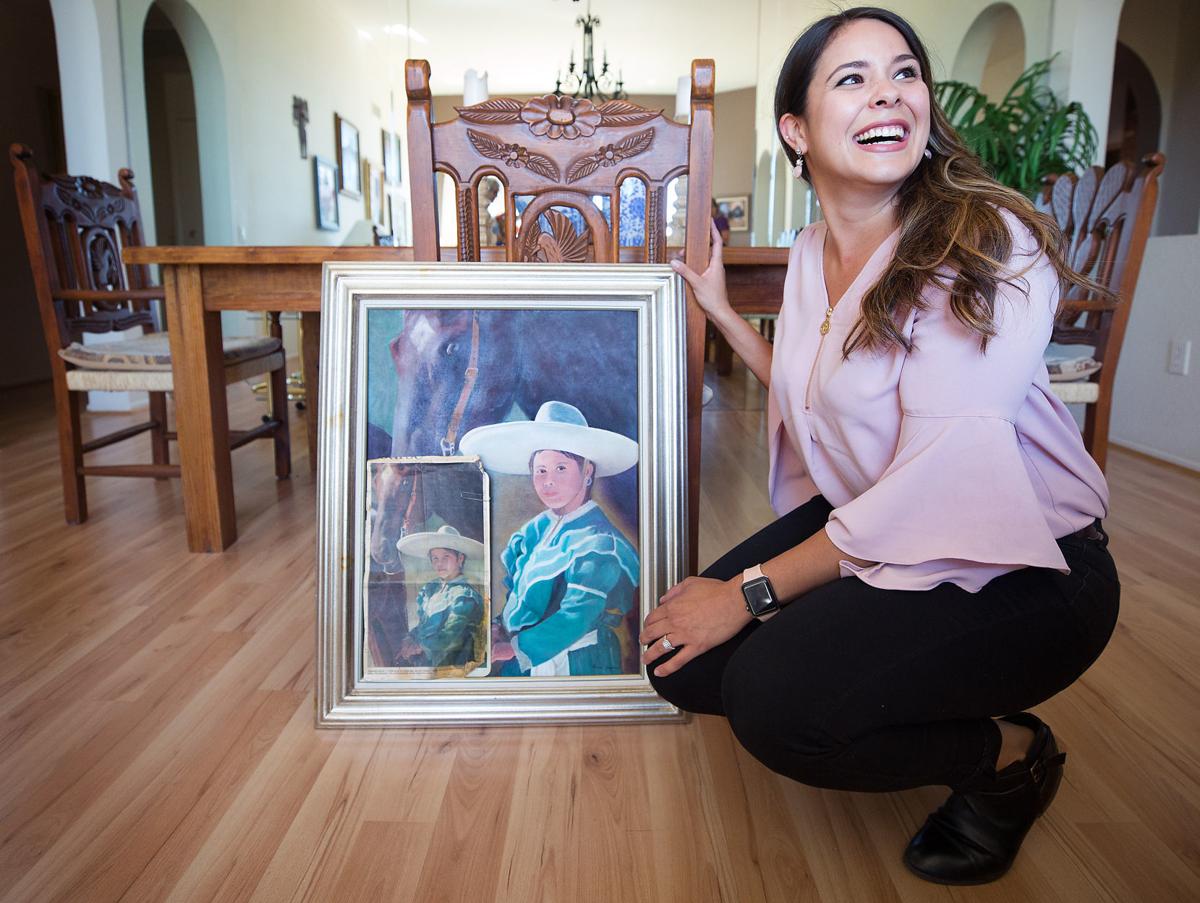 In 1999, the Arizona Daily Star profiled three Tucson families that had deep equestrian roots.
Maria Gagnon, now 85, saw that story.
But what caught her eye was a photo, taken by the now-retired photographer A.E. Araiza, of 7-year-old Stephanie Reyes. Gagnon cut the photo out of the paper and stashed it away. She'd paint it one day, she told herself.
Gagnon, a Connecticut native, says she's always enjoyed painting, but it wasn't until she retired when she could devote more time to it. The retired accountant's paintings are usually inspired by photos of landscape or buildings.
The Star's photo was put aside for nearly two years before Gagnon decided to pick up a paintbrush. And after the painting was finished, it was displayed in her family room for close to two decades — leading lots of visitors to ask who the little girl in the painting was.
But as Gagnon's 85th birthday was coming up, she decided the painting needed a new home — Reyes' home.
"I thought it was time to find this little girl," Gagnon said. "I thought, 'It's her portrait and she should have it.'"
After doing a little research herself, Gagnon reached out to the Star in hopes of finding Reyes.
And with a few social-media searches, Reyes, now 27, was found.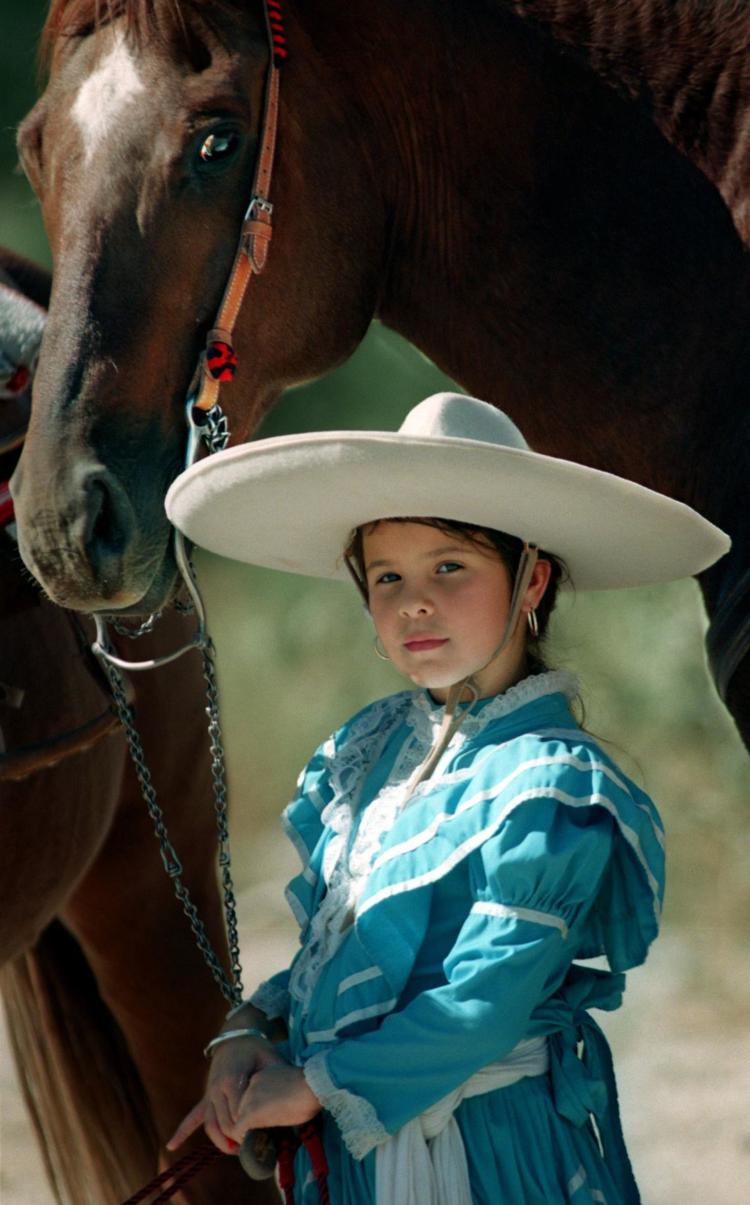 Reyes said she was driving home from a road trip with her fiancé when she received the Star's message on Instagram asking if she was the girl in the photo.
"I was so emotional, I cried," she said. "My fiancé is driving and he's like, 'What happened?' and I said, 'She painted me!' And I'm bawling in the car and he doesn't understand."
"This was such a shock because (the article) was such an honor to my family," she said, adding that she didn't think she'd hear about it again 20 years later.
A couple weeks later on June 21, the two met at Gagnon's Oro Valley home. They greeted each other with the biggest of hugs and Reyes brought Gagnon a bouquet of orange roses.
"This is crazy. It's beautiful," Reyes said when she first saw the painting.
"I thought this year, when I turned 85, that this portrait was yours," Gagnon told her. "It's yours."
Reyes' mom, Clarissa Cañez, tagged along. She was also interviewed and photographed for the Star's 1999 story.
As it turns out, the photo meant so much to the Reyes family that they had it framed. It's still hanging in Reyes' mother's living room to this day.
Reyes wasn't even a year old when she was first put on top of a horse. The family did countless performances, rodeos and parades.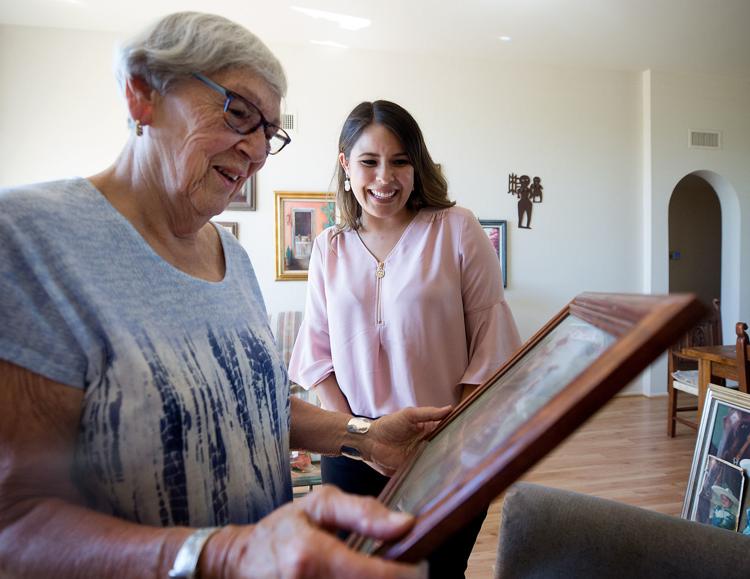 "I lived for it, with my mom," Reyes said. "This was our life."
"(The painting) really is an honor," she told Gagnon. "You have no idea what kind of impact this has made on my mom and my grandfather."
The horseback riding chapter of Reyes' life has mostly closed, though she still visits her grandfather's horses.
"This is literally a tribute to this era and what was my life," Reyes said.
"It feels very surreal — I thought that something from my past came back," she said. "I think it's meant to be. I feel like now, it's going to be the start to a beautiful friendship."
Reyes said she hopes Gagnon can meet her son. And Gagnon said she hopes Reyes can meet her children too.
"For you to keep me in your home for 20 years, I'm not going anywhere," Reyes told Gagnon. "Even though the painting is gone, I'm not."
And as if one painting isn't enough, Gagnon said that sometime after she finished her painting, she walked into her neighborhood activity center to see yet another painted rendition of the same 1999 photo.
Gagnon said she had no idea another Oro Valley resident had painted it.
That painting was done in watercolor and has since been sold.
Contact reporter Gloria Knott at gknott@tucson.com or 573-4235. On Twitter: @gloriaeknott
Get local news delivered to your inbox!
Subscribe to our Daily Headlines newsletter.