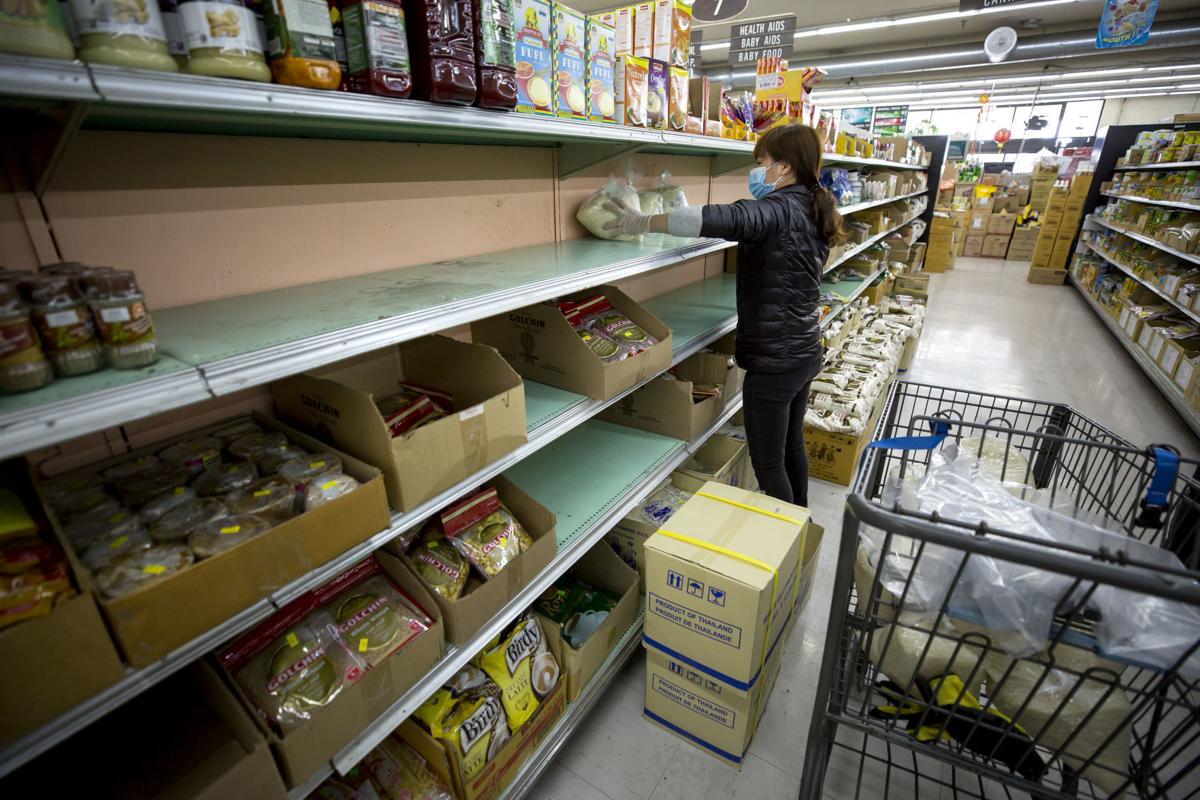 Whether you need help paying the rent, getting groceries or keeping the kids busy, the Arizona Daily Star's resource guide — updated daily — is here to help.
WONDERING WHAT HAS REOPENED?
• Schools can't open in person until at least Aug. 17, but most districts are starting distance learning before that.
• Arizona gyms, nightclubs, bars ordered to close again.
• Tucson parks remain closed for now.
• Many Tucson restaurants have reopened their dining rooms and many are still offering only takeout and delivery. The Star's giant list tells you which local restaurants are open for which service.
• Hearings and jury trials are starting again at Tucson's federal court, although strict federal health guidelines are in place.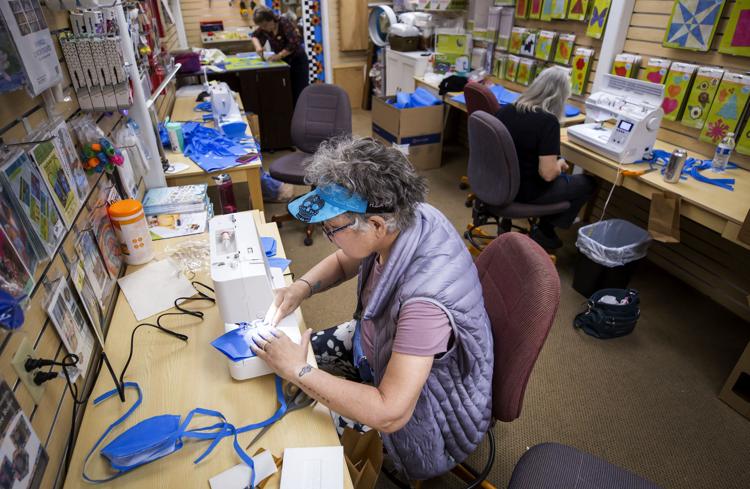 IF YOU NEED A MASK
New research from the University of Arizona shows which types of masks are most effective in slowing the spread of coronavirus.
Students in the Fashion Design Program at Pima Community College are making face masks to raise funds for the program after its largest fundraiser of the year — the FashionArte 2020 spring runway show — was canceled due to coronavirus. A student-made mask comes with each $25 donation to the fashion program. Find more information here or call 520-206-4646.
Here are others ways to make, buy or find a cloth face mask in Tucson.
IF YOU'VE LOST YOUR JOB — FOR GOOD OR FOR NOW
IF YOU WORK FOR A TUCSON NONPROFIT
Tucson organizations that support women and girls are being offered the chance to win a $500 grant through the Women's Foundation of Southern Arizona.
The Community Foundation for Southern Arizona launched a COVID-19 Emergency Relief Fund, offering grants to non-profit organizations that had to cancel fundraising events due to the coronavirus outbreak.

Felicia's Farm, 3761 E. River Road, has vegetables and eggs to share with nonprofits that work with low-income families with children. The farm donates about 700 pounds of produce and 170 dozen eggs a week. Contact Cathy Lolwing at 520-396-0015. To donate money, go to feliciasfarm.org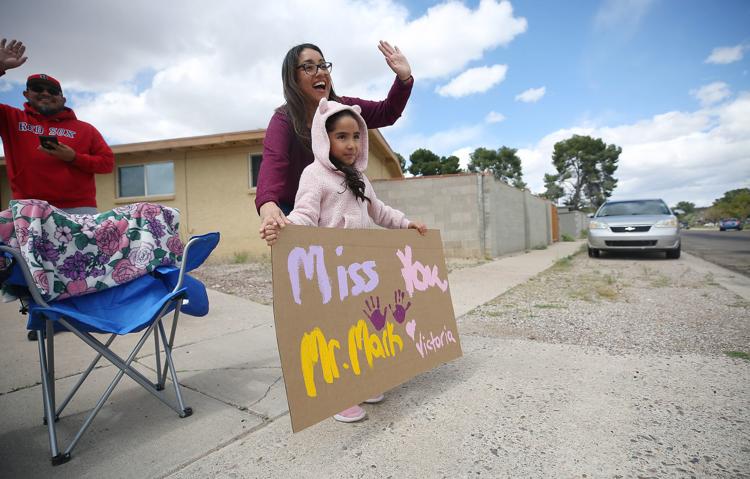 IF YOU HAVE TO WORK AND NEED CHILDCARE
IF YOU CAN'T PAY YOUR BILLS
IF YOU'RE NERVOUS ABOUT GROCERY SHOPPING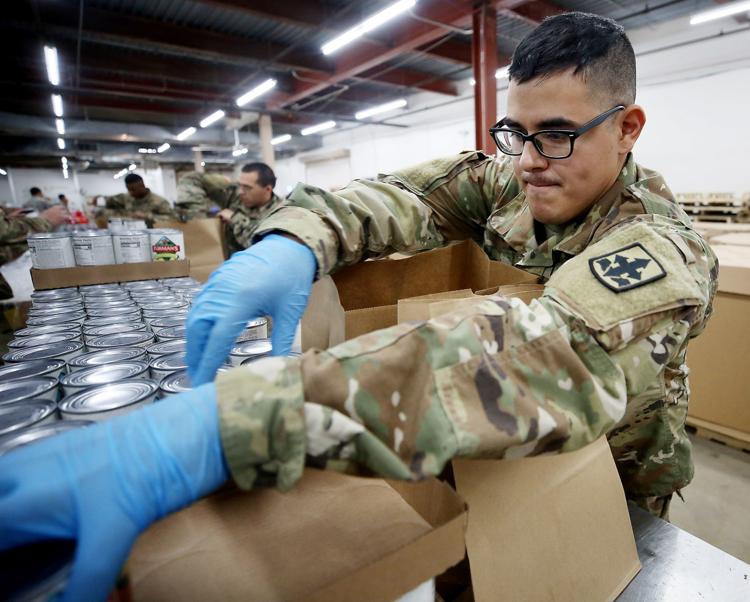 IF YOU WANT TO SUPPORT RESTAURANTS
IF YOU DON'T HAVE INTERNET CONNECTIVITY AT HOME
Cox is offering customers who qualify for low-cost service a free month of the "Connect2Compete" package. Thereafter, the cost is $9.95 per month. For more information, go here.
Comcast has expanded its "Internet Essentials" low-income internet package, offering 60 days of free service, with a cost of $9.95 per month thereafter. For more information, go to internetessentials.com. Comcast has also opened all of its Xfininty WiFi hotspots for free. For a map of hotspots, go to wifi.xfinity.com.
IF YOU'RE A PARENT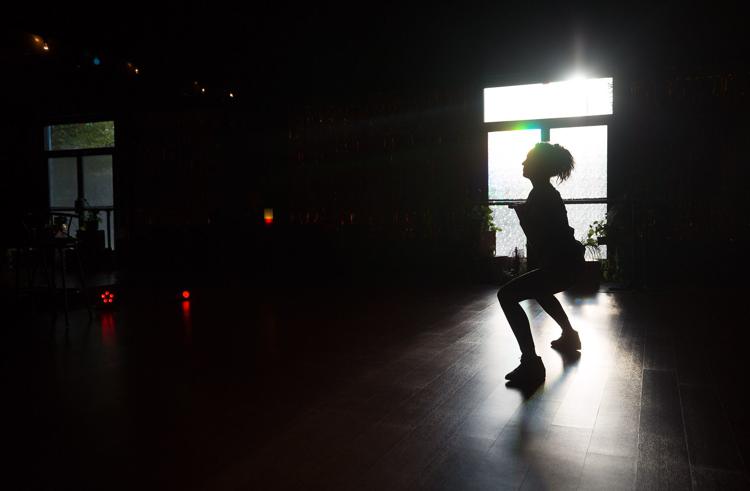 IF YOU WANT TO EXERCISE AT HOME
IF YOU NEED AN ARTS AND CULTURE FIX
Throughout Tucson, folks who teach music are taking their lessons to a virtual realm, holding classes and one-on-one instrument lessons with students of all ages now that schools and public spaces have been closed.
Nearly a month after turning off the lights and closing the doors in reaction to the coronavirus health crisis, Club Congress at Hotel Congress is back in the concert biz — virtually.
North Fourth Avenue's popular Made in Tucson Market can now be found online.
Here are some Tucson titles, and actors with Tucson ties to check out on your next streaming-service binge.
The doors are closed for live performances, but some Tucson musicians aren't letting the coronavirus stop the music.
Reid Park Zoo's #BringingTheZooToYou, on the zoo's website, reidparkzoo.org, and social media platforms, includes behind-the-scenes videos and photos, downloadable activity pages and animal facts.
Tucson Botanical Gardens has a live cam of their butterfly exhibit. Visit tucsonbotanical.org.
Toy store Mildred & Dildred is hosting virtual story times at facebook.com/mildredanddildred
The Loft Cinema has made its Arthouse Cinema available for streaming. Buy a virtual ticket for $12 at loftcinema.org and get a link and password to stream the film.
These six local businesses offer take-home crafting and painting.
Don Guerra of Barrio Bread fame is teaching bread-making lessons online. Learn to make sourdough bread from scratch for $30, or take a free pizza crust-making course. Go to breadlessons.com for more information.
Read one of our recommended books about or based in Arizona.
Get outside— responsibly — with this guide to social distancing in the great outdoors.
IF YOU NEED CLEANING AND DISINFECTING SUPPLIES
IF YOU HAVE QUESTIONS ABOUT DAILY LIFE DURING THE CRISIS
IF YOU HAVE CABIN FEVER
Escape coronavirus cabin fever with one of these Arizona road trips.
Here's a guide to which parks, pools, gyms, recreation areas have reopened.
Tucson movie theaters prepare reopening plans amid COVID-19.
Drive-in movies make a comeback in Tucson during virus pandemic.
Little Free Libraries are helping Tucson neighborhoods in all sorts of ways.
Is it safe to ride your bike during the pandemic? We break it down.
Read a book! Take our #ThisIsTucson summer reading challenge for grownups.
Avoid big crowds at these low-profile hiking trails.
Now is a great time to grow food, learn to conserve at home writes Lisa Shipek, executive director and co-founder of local nonprofit Watershed Management Group.
Neighbors in Tucson's Sam Hughes create chalk art, 'bear hunt' for kids on walks.
Taking these simple steps now can improve Tucson in the future.
Check out these 27 free things you can do from home this month.
It's possible to maintain social distancing at Sabino Canyon.
Use Tucson's Loop to cycle, hike back in time.
Destress with these coloring pages from Tucson artists.
Try one - or more - of these iconic Tucson recipes.
Don't head south. Sonora has widespread beach closures, roadblocks and curfews, and state and local law enforcement officials are cracking down. Also, travel restrictions along the border remain in place.
Go on a social-distancing scavenger hunt to see Tucson murals.
IF YOU WANT TO HELP
Here are four Tucson organizations that stepped up to provide support during the pandemic.

A gift card incentive program will make one final push to raise money for downtown business.

The Star has teamed up with the Arts Foundation for Tucson and Southern Arizona to raise money for local theater artists.

Tucson diocese collecting food at various churches to help those in need.
These T-shirts honor Tucson's front-line workers, help kids.
Tucson Boys & Girls clubs need activity supplies; back city's essential workers.

Buy Local is a new partnership connecting us to Southern Arizona businesses through an online marketplace. Go to tucson.com/giftcards to see who is offering gift cards.

"I challenge you to consider one daily act of service, and I promise that you will be as blessed as those you serve," writes Jim Click Jr., president of the Jim Click Automotive Team and president of the Click Family Foundation.
Don't need your stimulus check? Donate it to a needy family.

The Christian Tax Credit Alliance a collaborative nonprofit group that supports the efforts of seven Tucson-based nonprofits that serve the needs of the most vulnerable needs help helping others.

The Gospel Rescue Mission welcomes donations for Blessings to Go drive-through emergency food boxes. Needs include nonperishable food staples such as canned goods (meat, vegetables and fruit), peanut butter, juice, pasta, rice and beans, as well as bottled water, paper towels, toilet paper, hygiene products, cleaning supplies and diapers. You can drop off at the drive-through, donate online at grmtucson.com or send a check to Gospel Rescue Mission, 4550 S. Palo Verde Road, Tucson, AZ 85714.

Can your homemade mask really help a local medical professional? Here's what you need to know.

Direct your Arizona taxes toward a local nonprofit. Here is a helpful guide.
Share random acts of kindness and your stories of enduring social isolation with other Star readers.
The Restaurant Workers' Community Foundation has established a COVID-19 Emergency Relief Fund. You can donate to it here.
Bookmark our list of immediate, actionable ways you can help your fellow Tucsonans.
Photos for April 1: Tucson gets by during Coronavirus Pandemic
Tucson, coronavirus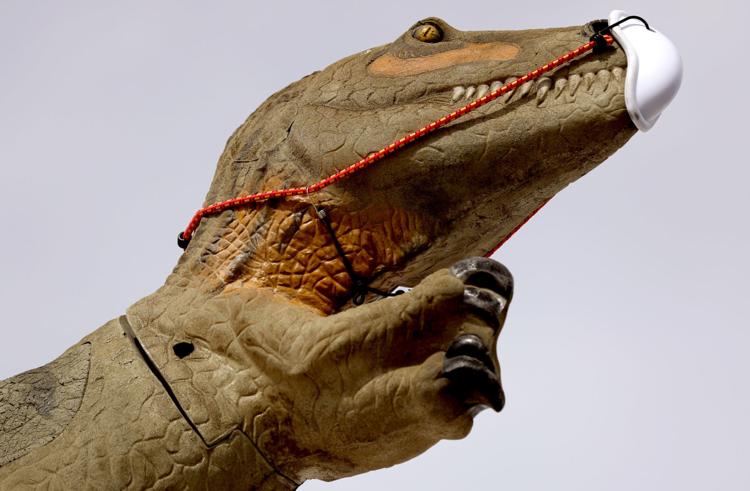 Tucson, coronavirus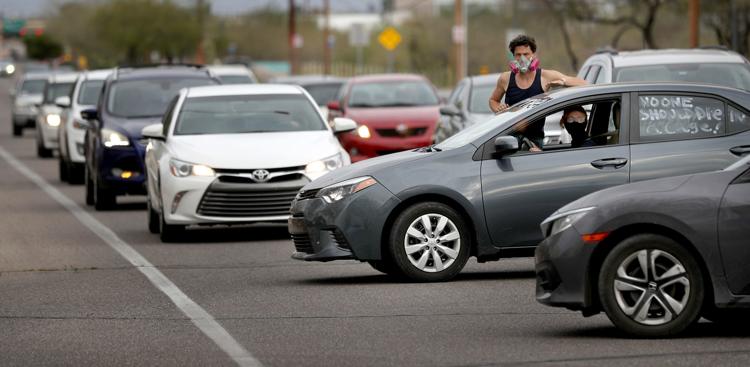 Tucson, coronavirus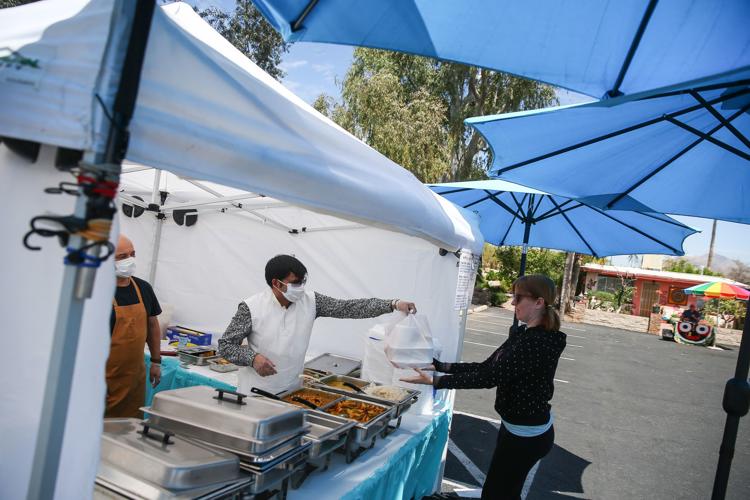 Tucson, coronavirus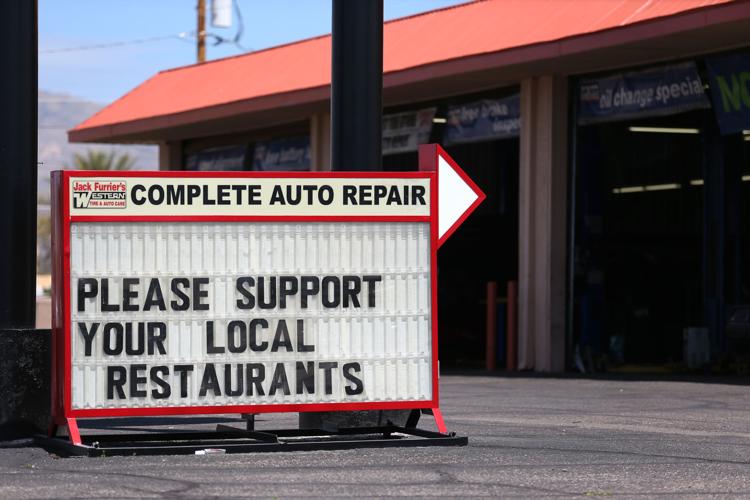 Tucson, coronavirus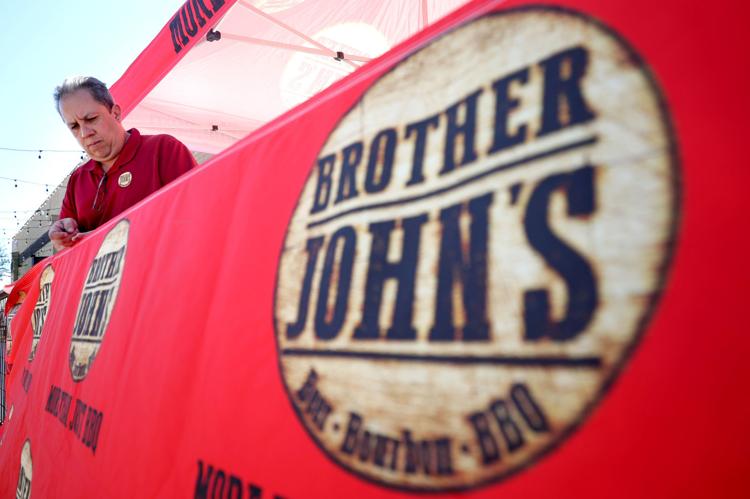 Tucson, coronavirus
Tucson, coronavirus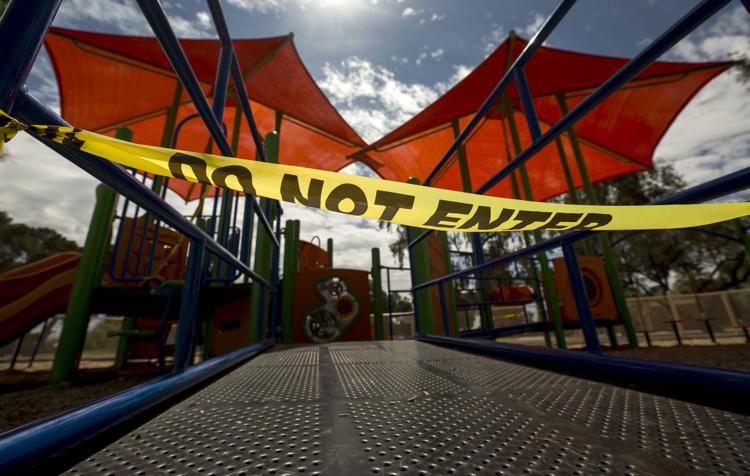 Tucson, coronavirus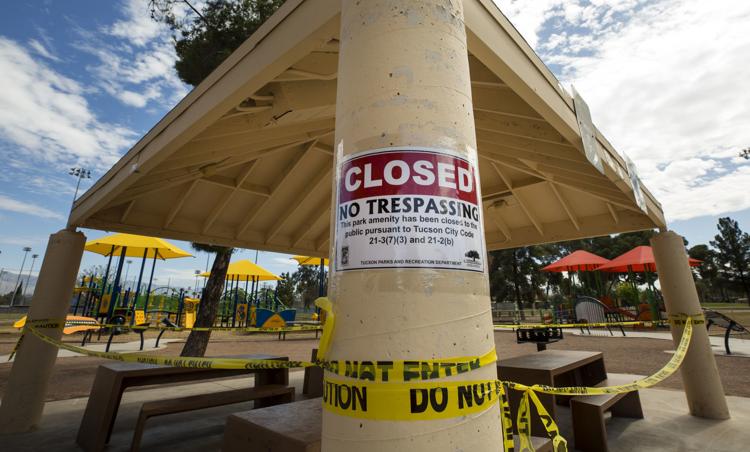 Tucson, coronavirus
Tucson, coronavirus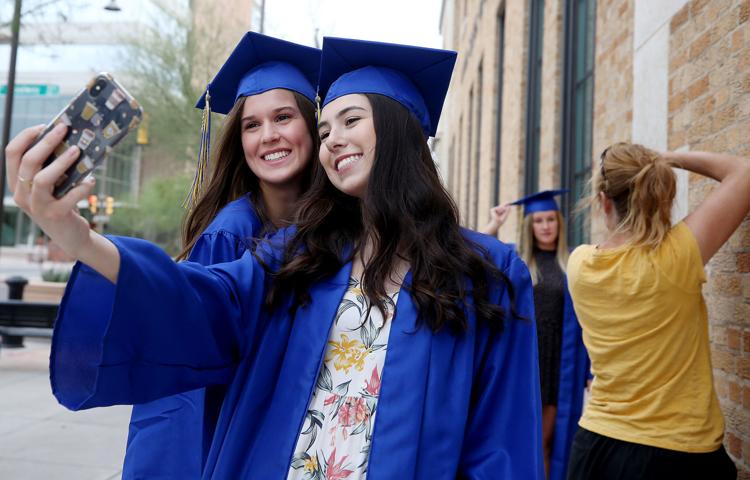 Tucson, coronavirus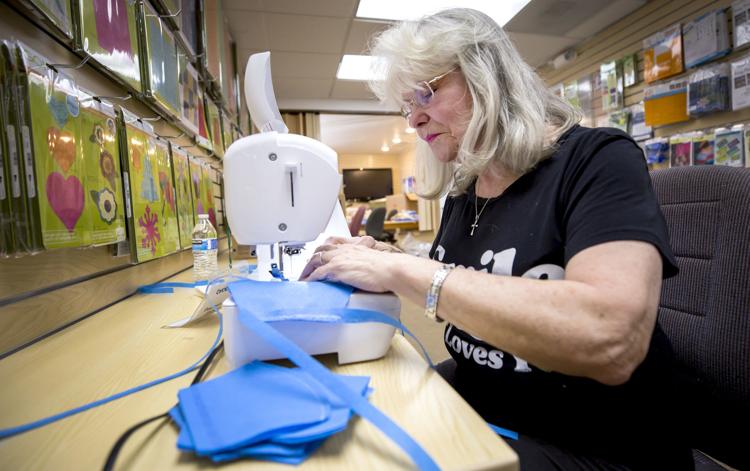 Tucson, coronavirus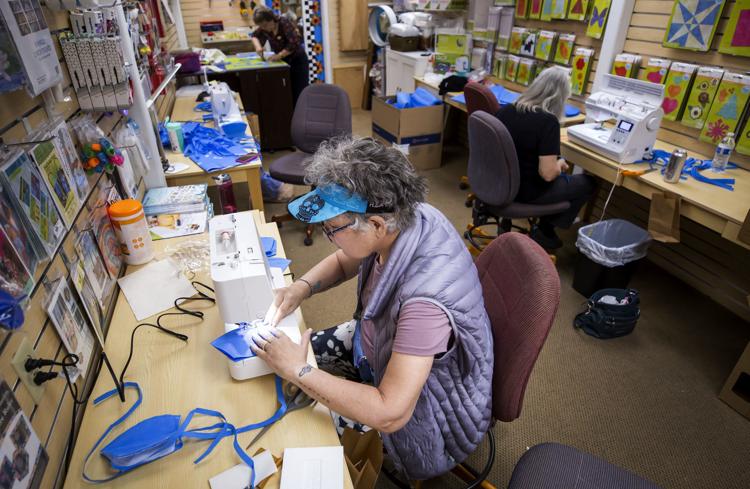 Tucson, coronavirus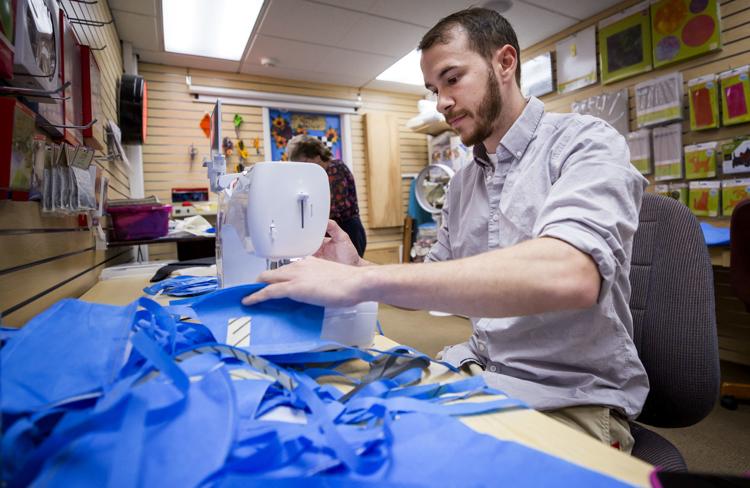 Tucson, coronavirus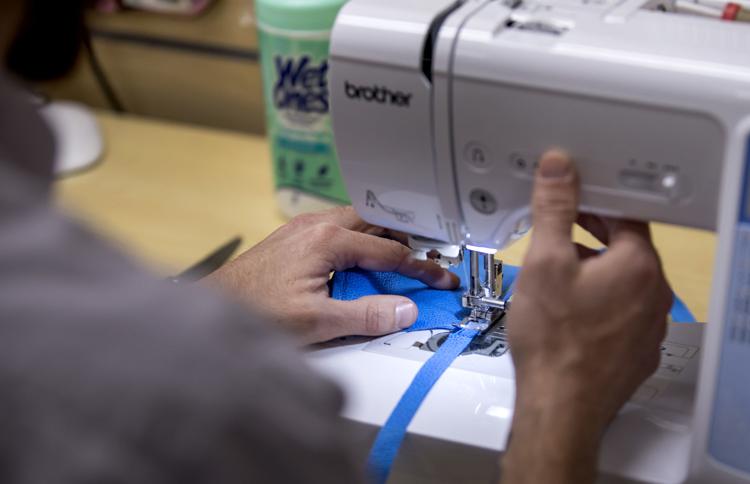 Tucson, coronavirus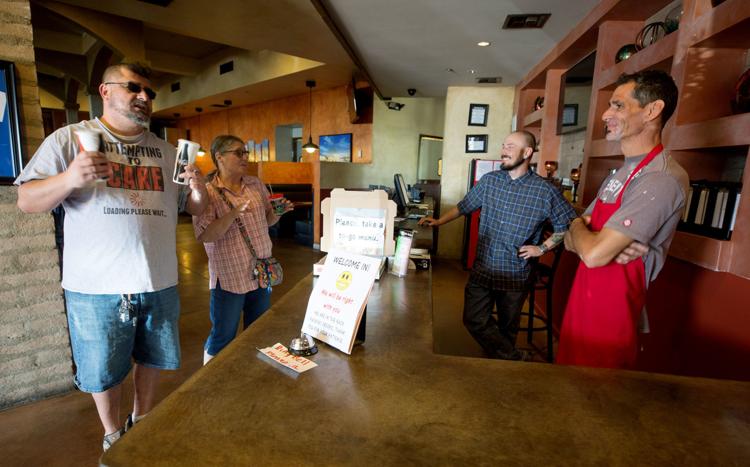 Tucson, coronavirus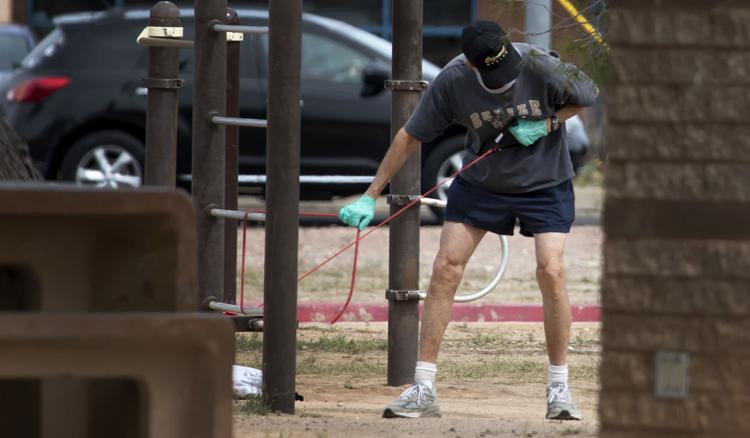 Tucson, coronavirus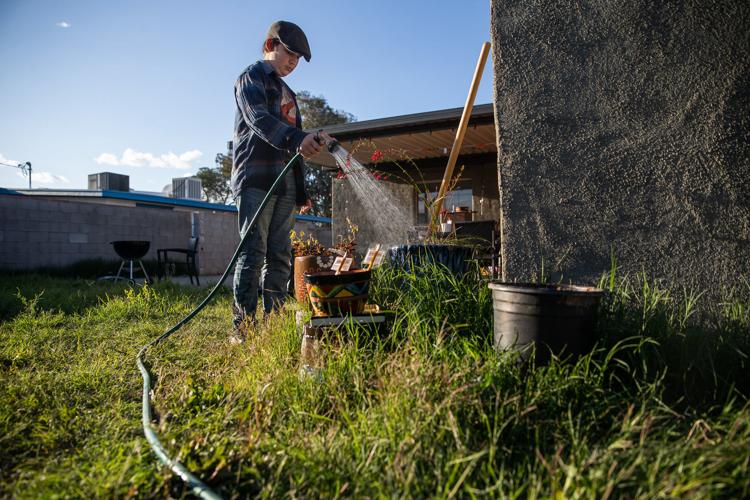 Tucson, coronavirus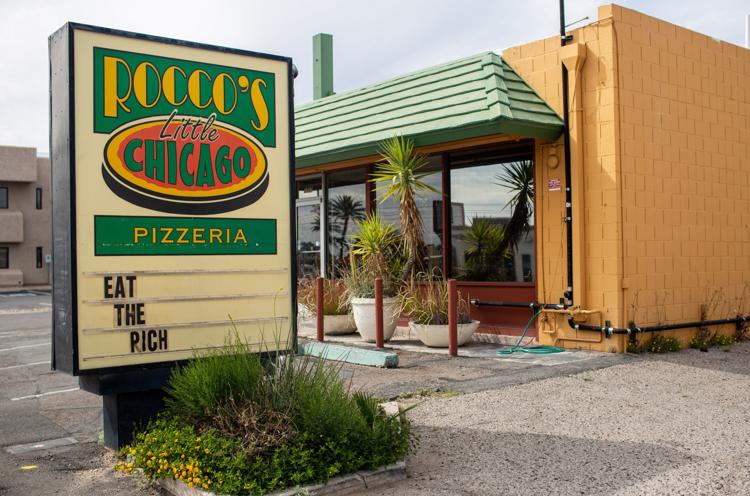 Tucson, coronavirus
Tucson, coronavirus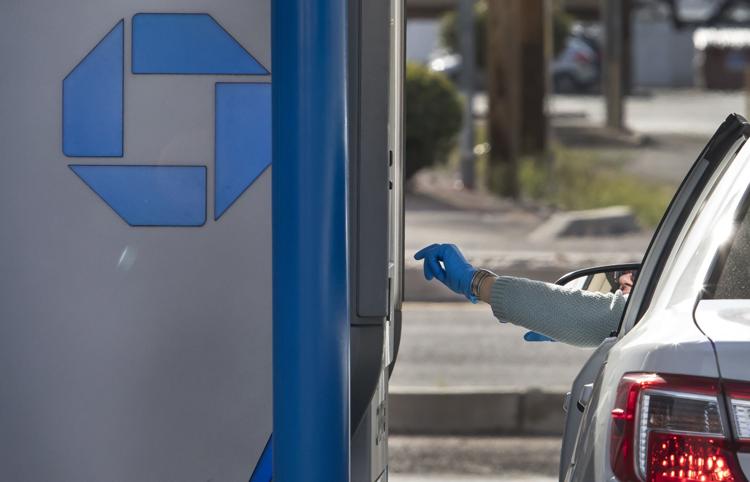 Tucson, coronavirus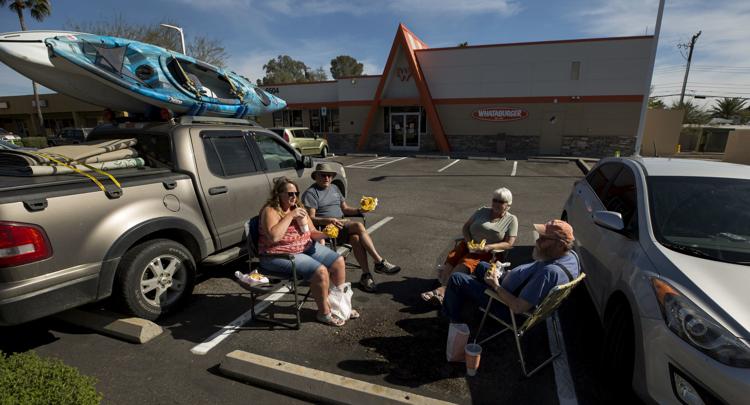 Tucson, coronavirus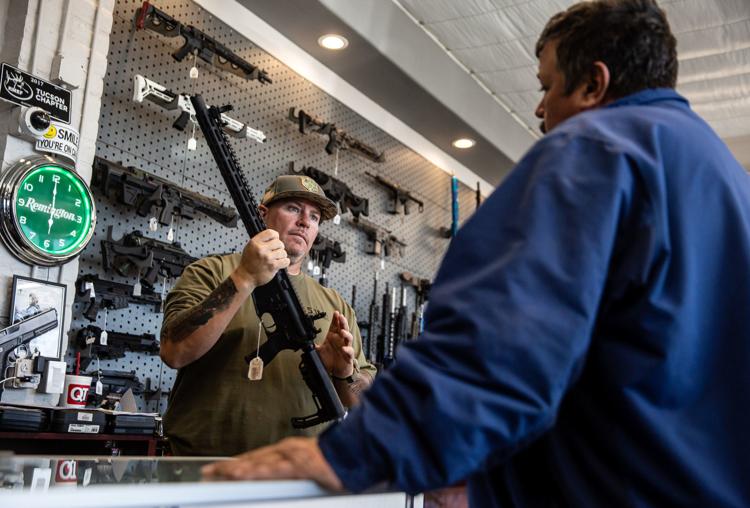 Tucson, coronavirus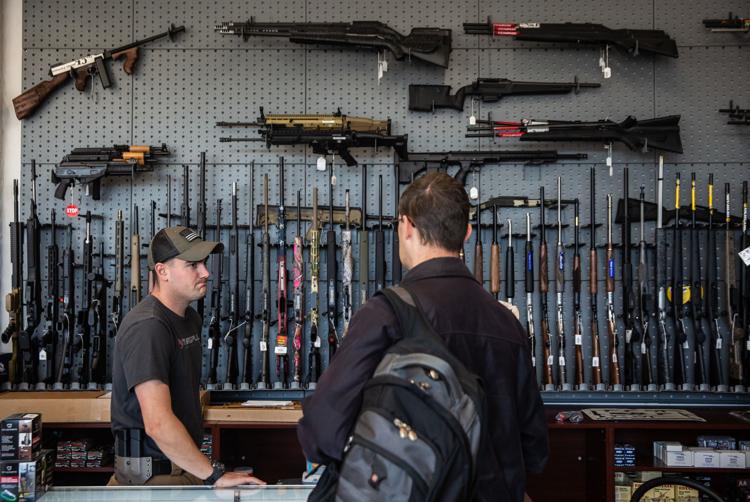 Tucson, coronavirus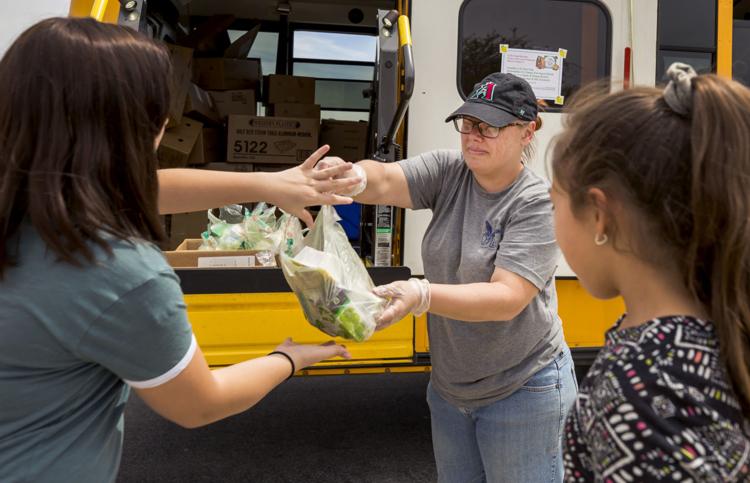 Tucson, coronavirus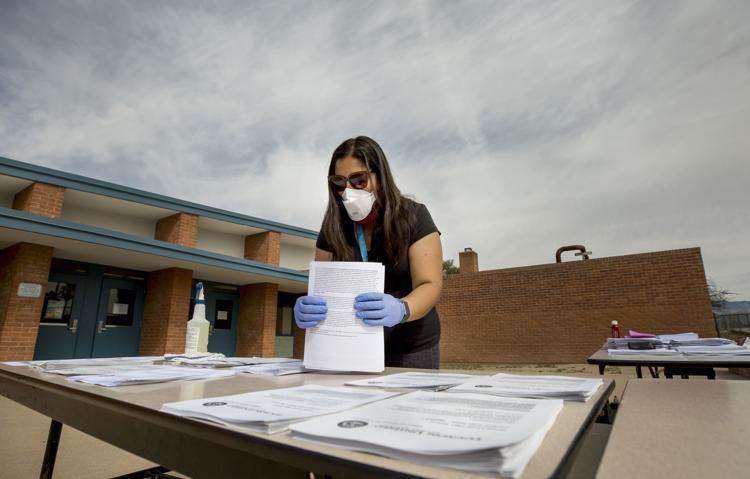 Tucson, coronavirus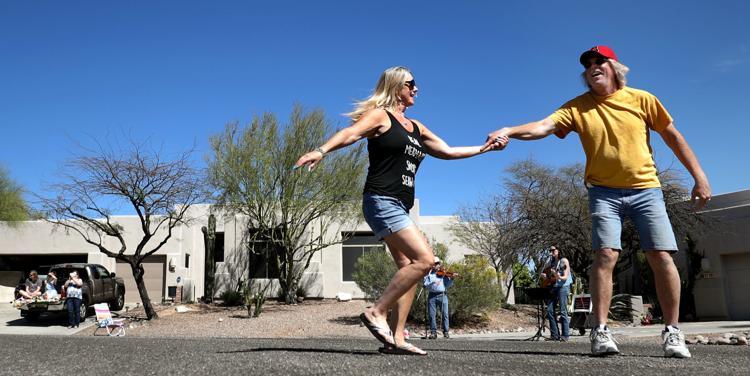 Tucson, coronavirus