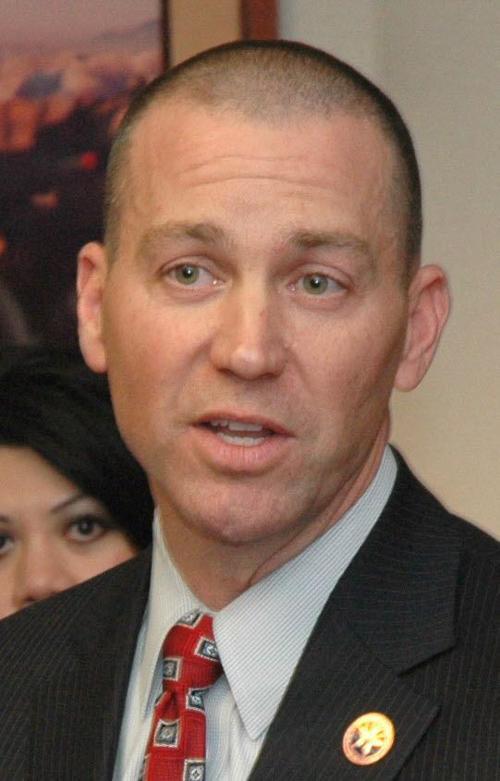 The Arizona Department of Child Safety spent far more in the last fiscal year on services for children in out-of-home care than it did working to keep families intact, a new report shows.
The child welfare agency used $251,000 on in-home prevention services for its backlogged cases in the last 12 months, preliminary estimates show, and more than $11 million for out-of-home placements and related support services. These figures, from a Joint Legislative Budget Committee report, focus on inactive cases.
During the last year, DCS has reduced its backlog from 14,500 to just 8,200 cases by closing many of them. The department removed children from their homes in nearly 1,700 cases while providing in-home services in less than 200.
At the same time, the DCS semi-annual report released June 30 shows that Arizona had the most adoptions ever recorded in the state, at more than 1,700, from October 2015 through March 2016. That was an increase of nearly 10 percent from the previous, six-month reporting period, when there were nearly 1,600.
The report shows the number of children with a case plan for adoption has increased dramatically in four years — it's more than 4,200 now, compared to 2,700 in April 2012.
The adoption rate might not be as high if more in-home services were provided to families, said Beth Rosenberg, director of child welfare and juvenile-justice policy with Arizona's Children's Action Alliance.
"That's not good for the state and it's certainly not good for kids and their families," she said. "The state has tried to allocate dollars to DCS for in-home services, but DCS has used it for foster care and to cover their costs."
With more than 19,000 children living away from their homes — out of about 21,000 with an open DCS case due to possible abuse or neglect — Arizona ranks second nationwide for removing children.
Finding a permanent home for a child through adoption is often a reason to celebrate, said Eric Schindler, president of Child and Family Resources. But he said the focus should be on how to keep children out of foster care in the first place.
"Spending more on prevention services is key," he said.
HIGH RATE OF REMOVALS FOR NEGLECT across US
Arizona is not the only state that removes more children in cases of neglect.
Casey Family Programs reports that $4.1 billion is spent nationally on foster care, while $555 million is spent on prevention and permanency. Nationally, 83 percent of the child-welfare cases are neglect.
The proposed Family First Prevention Services Act aims to encourage state reform when it comes to this trend. The bipartisan bill, which passed the House of Representatives earlier this month but has not gone before the Senate, would encourage states to focus more on keeping families together while providing in-home support to parents.
The bill makes several recommendations:
It lets states spend federal foster-care dollars on evidence-based prevention services such as parent training and individual or family therapy.
It ensures that more foster children are placed with families by ending federal reimbursements when states inappropriately place children in non-family settings.
It aims to keep children safe by reauthorizing the Regional Partnership Grant program to fund services aimed at preventing child abuse and neglect due to parental substance abuse.
"We are completely on board with that concept," said Doug Nick, a DCS spokesman.
"We want to try to keep families together and try to stabilize the families to prevent these children from being removed in the first place."
Then why so much funding for out-of-home services?
With so many children in out-of-home care, Nick said, it is essential to focus on their needs. Also, the agency's data system makes it difficult to distinguish whether certain services are provided in out-of-home cases or in-home prevention.
"It's not a bright line," he said. "There's a lot of co- mingling."
Eventually, he said, DCS hopes to expand a program called Building Resilient Families, used in Maricopa County, throughout the state.
HARD TO KNOW WHAT services are NEEDED
The Children's Action Alliance has called for more research on the state's neglect cases, Rosenberg said, so more can be done to help families stay together.
Over 71 percent of calls statewide in the last reporting period were for neglect, but Rosenberg said there's often little more to go on than that. In Pima County, there were 3,300 neglect reports compared to 1,000 reports on physical abuse.
Not knowing what's happening most — poverty, mental illnesses, substance abuse or some combination — makes it "hard to know what your preventative services should be and provide what's needed," she said.
Other findings in the semi-annual report:
DCS increased the number of children safely reunified with their families, with 3,000 during this reporting period, compared to more than 2,600 the previous period.
Foster homes statewide increased from 775 the last reporting period to 880 now.
Nearly 1,000 children were in a shelter for more than 21 days, the highest number since April 2012.