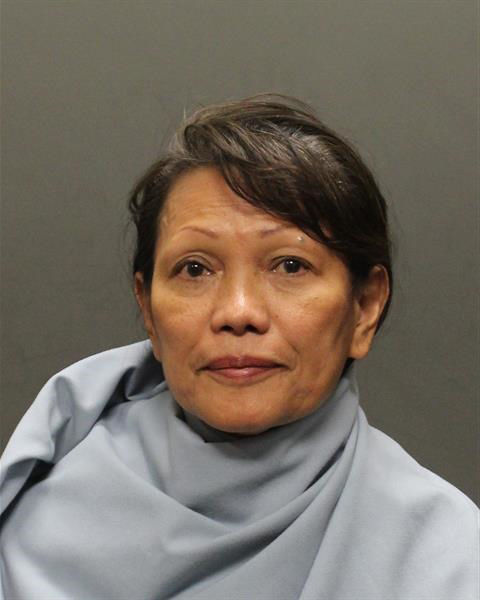 The owner of an adult care home in Tucson faces felony criminal charges after officials say five residents were hospitalized after being found in triple-digit heat.
The owner, Cynthia Hermann, 71, knew the air conditioning unit had not been working for several days, police say.
She was arrested on suspicion of five counts of vulnerable adult abuse and nine counts of endangerment, police said.
Emergency crews went to Angelique's Adult Care Home, in the 5100 block of East Eighth Street, about 1:30 p.m. Wednesday to help a man in his 60s who was experiencing heat-related issues and dehydration, said Jessica Nolte, a Tucson Fire Department spokeswoman.
A fire crew was told the air conditioning had not been working since Saturday, Nolte said. The National Weather Service had issued a three-day excessive heat warning for the Tucson area, which started on Monday. Tuesday's temperature hit 112 degrees.
Tucson Police Chief Chris Magnus said on Twitter Thursday that the temperature inside the home was up to 103.6 degrees.
The nine people in the home ranged in age from 64 to 86. Five were taken to a hospital because of heat-related problems, and four more were taken to other care facilities, Nolte said.
The hospitalized patients are recovering from heat-related ailments, mostly dehydration, police spokeswoman Sgt. Kimberly Bay said.
Officials shut down the home, which is near North Rosemont Boulevard and East Fifth Street.
Police say the facility cared for vulnerable adults who are either in hospice or require round-the-clock care.
A nurse of one of the patients learned about the possibility the air conditioner was not working and went to the home to check on the patient.
The nurse called 911 after she found the residents in extreme heat and saw that they appeared distressed, police said.
Other agencies, including the American Red Cross, Adult Protective Services and the Arizona Department of Health Services, were called to the home.
A spokeswoman for the Arizona Department of Health Services, which licenses adult care homes and other health and child care facilities, said the department cannot comment on pending or ongoing investigations.
Angelique's Adult Care Homes has not had any enforcement actions taken against it by the Department of Health Services, according to the agency's searchable database of deficiencies at its licensed facilities.
The home's last health department inspection in March 2018 resulted in one citation. The citation said the manager did not ensure medication for two of four residents was administered properly, posing a health risk to the residents, and the problem was remedied the next day.
During heat waves, the elderly are among the most vulnerable, as well as those who work and play outside, said Aaron Pacheco, spokesman for the Pima County Health Department.
With record-breaking temperatures this week, a broken air conditioner can rapidly spell trouble for the aging, particularly those on medication that compromises the ability to sweat or regulate body temperature, he said.
Early signs of heat stress include muscle cramps, headaches, nausea and vomiting, followed by dizziness, difficulty standing or moving, and confusion, he said.
Community members can help by checking on elderly folks in their families and in their neighborhoods during the summer months.
"Make sure they're hydrated, that they're able to stay cool and aren't having any signs of heat stress," Pacheco said. And if signs of heat stress appear, seek medical attention immediately.
Reporter Emily Bregel contributed to this report. Contact reporter Gloria Knott at gknott@tucson.com or 573-4235. On Twitter: @gloriaeknott
103.6 degrees.
That was temp INSIDE an "elder care home" yesterday at 5101 E. 8th St. in Tucson where 9 elderly patients were without AC since Sat.
5 patients were hospitalized.
The business owner was charged w/5 cts of Vulnerable Adult Abuse & 9 cts of Endangerment.
Appalling. pic.twitter.com/IiLysydG7x

— Chris Magnus (@ChiefCMagnus) July 26, 2018