When coronavirus cases were first confirmed in Arizona, Pascua Yaqui leaders got to work creating an incident command system and putting measures in place to try to reduce the spread of the virus.
Yaqui and the Tohono O'odham leaders each took similar steps as most city, county and state governments in implementing activity restrictions to limit the virus spread. But they also included additional requirements in their executive orders to ensure their communities stay as safe as possible during the pandemic.
Pascua Yaqui Chairman Robert Valencia's April 3 executive order included a curfew from 9 p.m. to 6 a.m. and a requirement to wear cloth face coverings in public.
Tribal police made rounds and gave warnings to people seen breaking curfew, said Fire Chief Carlos Flores, who is leading the Pascua Yaqui incident command team. Police have not issued any citations, he said.
"For the most part the community is doing a pretty good job of following the orders," Flores said.
On April 27, the tribe's executive order was extended to May 18, past the May 15 date Arizona Gov. Doug Ducey set for the statewide stay-home orders.
The Tohono O'odham Nation's executive order, issued March 30, also includes a curfew from 9 p.m. to 6 a.m. The nation's order also prohibits nonresidents from going into tribal land unless they were there for specific essential services.
On April 17, the Tohono O'odham order was extended until June 4.
Testing and confirmed cases
On May 1, the Tohono O'odham Nation reported 34 confirmed cases of coronavirus, four of which resulted in deaths.
Of the nonfatal confirmed cases, 11 people live on the reservation and 19 live outside of the reservation, according to a case summary posted on the nation's website.
The O'odham land spreads across more than 4,400 square miles and the tribe has more than 10,000 members.
Pascua Yaqui land is mostly located on a 2,200-acre reservation just southwest of Casino Del Sol on West Valencia Road. The reservation is home to almost 5,000 of its 19,000 total members.
As of April 28, the Pascua Yaqui had confirmed 15 cases of coronavirus, Flores said.
Those cases only take into account the tribal health department's testing and don't include testing from an El Rio Clinic on the reservation, Flores said.
At least two Pascua Yaqui members have died from COVID-19, though they lived off the reservation, Flores said.
Testing for the Pascua Yaqui Tribe has been scarce, said Chairman Valencia. The health department was initially able to obtain about 48 testing kits.
University of Arizona President Robert Robbins offered the tribe about 1,500 additional testing kits as the university works with the state to ramp up testing. The health director is trying to establish when that's going to happen and the costs associated with that, Valencia said.
The tribe reports its positive cases to the Arizona Department of Health Services and is monitoring reported cases throughout the state while it makes decisions about when and how to lift the executive order, Valencia said.
Serving the community
The Pascua Yaqui's incident command team is made up of leaders from various tribal government departments.
Some of those leaders, like Fire Chief Flores, have been working additional hours to fulfill their regular job duties and serve the needs of their community and help the tribe make decisions as new information about the virus comes in almost daily.
"Bigger cities or even counties have the ability to have people dedicated to emergency management, but for the tribe we're utilizing our own directors and leaders to do double duty," Flores said. "I think that's one of the things that's challenging."
Other leaders have shifted into their new roles in the incident command team as their hours were reduced at work.
The team of 40 members is divided into operations, planning, finance and administrative sections; legal council; and a unified command section that includes health, fire and law enforcement representatives, Flores said.
The tribe created a hotline for members to call to request resources. The tribe's information technology team created apps on Microsoft Teams where people can provide their demographics and other information about their household.
Through the app, they can request food boxes for pickup or delivery and also request cleaning supplies, soap, toilet paper and other necessities, said Mildred Manuel, who manages a team of volunteers that delivers food and other essential supplies to community members.
Manuel said the apps are capturing a lot of data that can be used after the pandemic to continue to serve the community's needs.
"To be able to continue to help in this way, it's been an honor but it's also been an eye-opener to really get a better understanding of needs," she said. "We're able to access people and people are asking for help that normally do not."
Food distribution
Manuel and a team of volunteers prepare food boxes to distribute drive-thru style on Tuesdays and Thursdays.
They spend Monday, Wednesday and Friday delivering to people who can't leave their homes, either because they're immobile, have underlying health conditions or live in the senior-care facility on the reservation, Manuel said.
On Thursday, about 10 volunteers wore masks and gloves as they loaded boxes into cars driving past the pickup point outside of a Pascua Yaqui recreation center gym.
Angelica Talavera and Esperanza Valenzuela shuffled through food in boxes labeled "eggs" and "fully baked frozen bread" as they put together food boxes.
Bilal Muhamad, a youth volunteer, and Gilbert Valenzuela helped the two women rearrange and find food in the truck.
The truck comes from the Casino Del Sol, where the tribe is using a refrigerator to store the food overnight.
Vivian Moreno and Marie Chase took turns carrying boxes from the food truck to people's cars.
"In the trunk or the back seat?" Moreno asked each person as they drove up.
As distribution started, a group of three people approached the volunteers with a folding shopping cart with wheels. The volunteers handed them a box of food.
Elia Hernandez and Manuel approached cars first, asking for their name to find them on the app and determine how many family members are in the home.
One box provides a week's worth of food for a family of four, Manuel said. Families of five or more people get a second box. The first two cars Thursday morning got three boxes each. The third and fourth car got two boxes each.
Manuel said it's common for more than one immediate Pascua Yaqui family to live in a home. People also often pick up food for themselves and for their parents or siblings, she said.
Delivering supplies
A Tohono O'odham member who lives near Marana but has visited the reservation to deliver supplies described how the nation has been helping its members through the pandemic.
Tohono O'odham leaders did not respond to multiple requests for comment for this story.
José "Husi" Cásarez, an adjunct professor at Tohono O'odham Community College and a speech pathologist, lives with his wife near Marana and works as a speech language pathologist with Bayada Home Health.
He said he has been asking his clients if they'd like to donate food or other items for the reservation in the last few weeks.
The nation has been using schools on the reservation as distribution and pick-up points for essential items. Cásarez said he takes items he collects from donors in Tucson to the schools to be distributed to O'odham members.
With land in Pima, Pinal and Maricopa counties, the Tohono O'odham Nation is divided into 11 political districts. Sells, about 60 miles southwest of Tucson, is the largest district.
District leaders have been communicating with residents about their needs and have designated workers to drive into Tucson or other stores within the reservation to buy supplies, Cásarez said.
He noted that all efforts to serve tribal members have been done without the federal funding promised by the U.S. government.
"It's like they ostracized us and we are fending for ourselves," Cásarez said. "Fortunately we're used to being ignored and we're taking care of it ourselves."
The $2.2 trillion federal rescue package approved in late March included $8 billion for tribal governments.
The money was supposed to be distributed by April 26, but the U.S. Treasury Department said it was grappling with how to do it, the Associated Press has reported.
On May 5, the Treasury Department said it will begin distributing funds to help tribes respond and recover from the coronavirus more than a week after a congressional deadline.
Photos for April 23: Tucson gets by during Coronavirus Pandemic
Tucson, coronavirus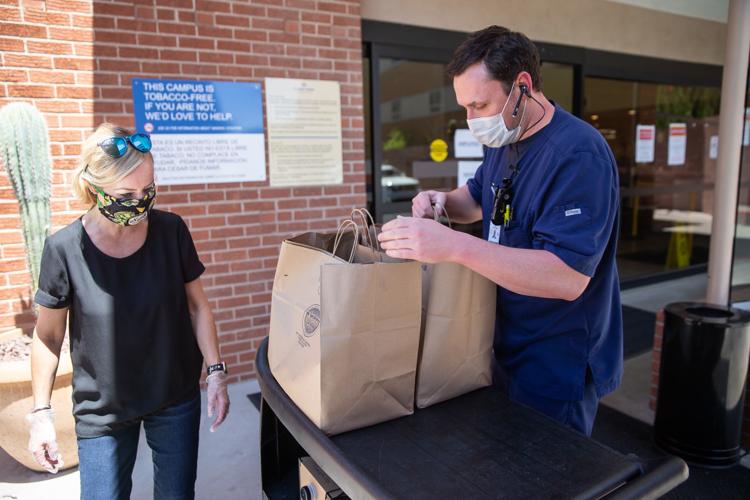 Tucson, coronavirus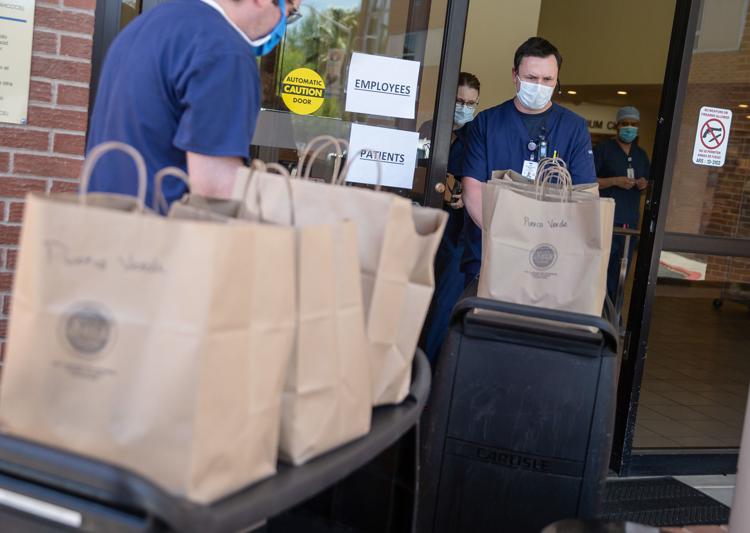 Tucson, coronavirus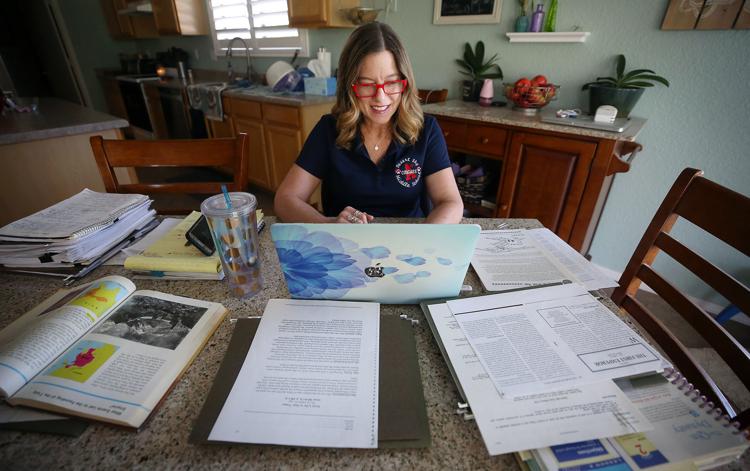 Tucson, coronavirus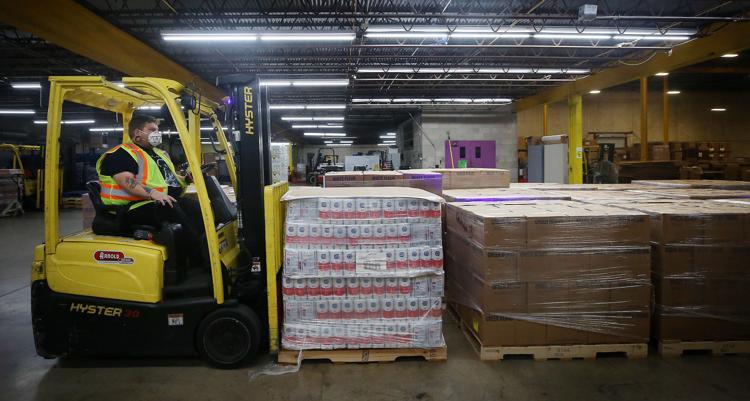 Tucson, coronavirus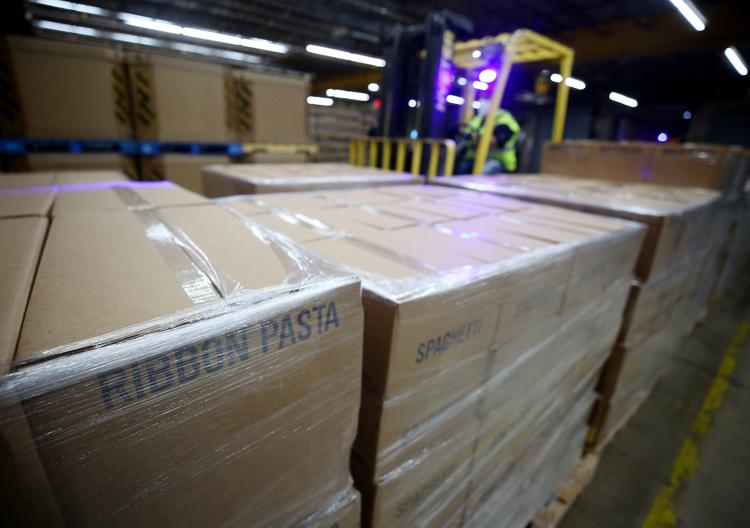 Tucson, coronavirus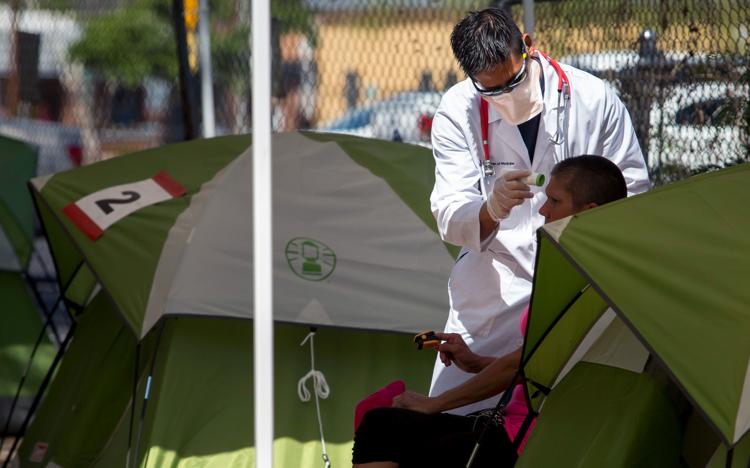 Tucson, coronavirus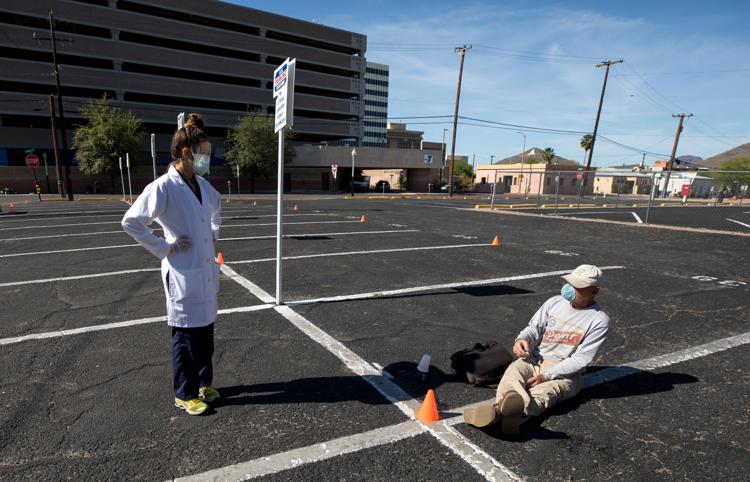 Tucson, coronavirus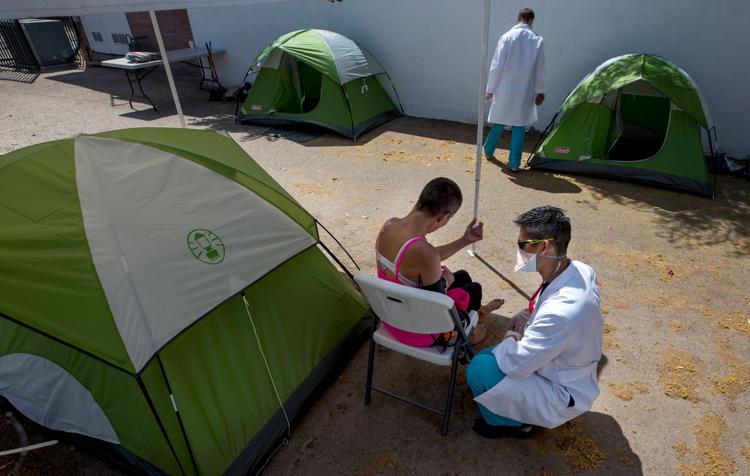 Tucson, coronavirus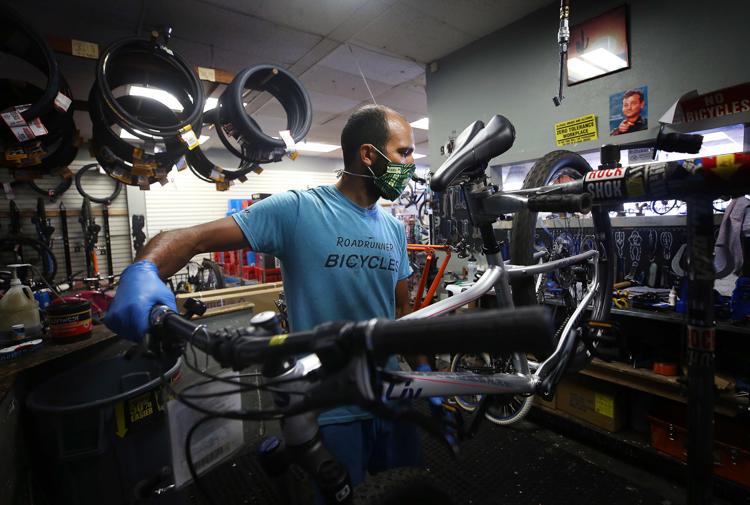 Tucson, coronavirus
Tucson, coronavirus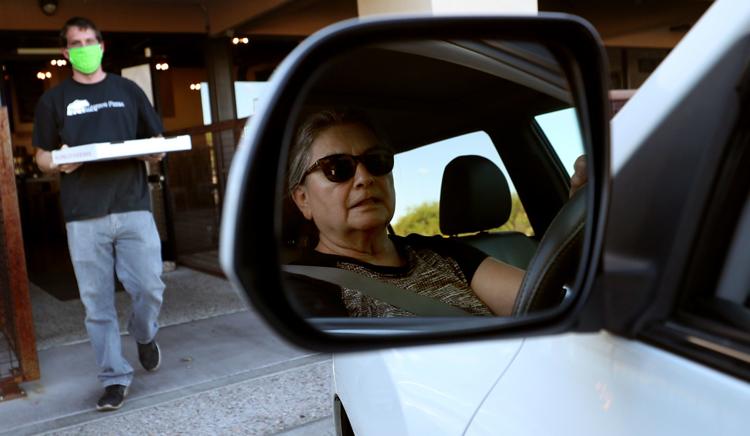 Tucson, coronavirus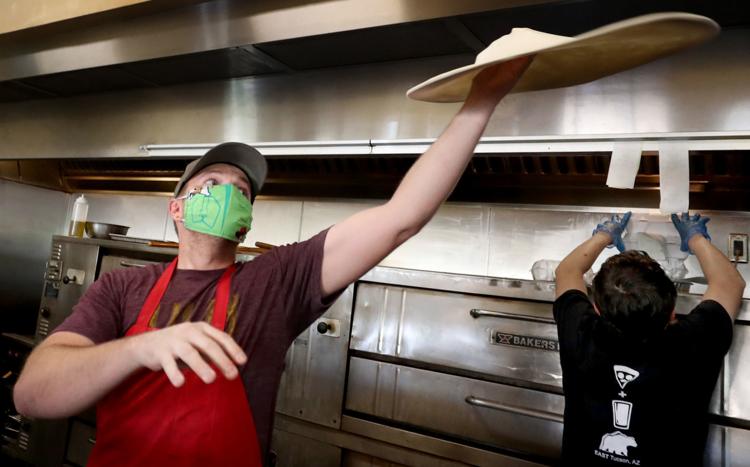 Tucson, coronavirus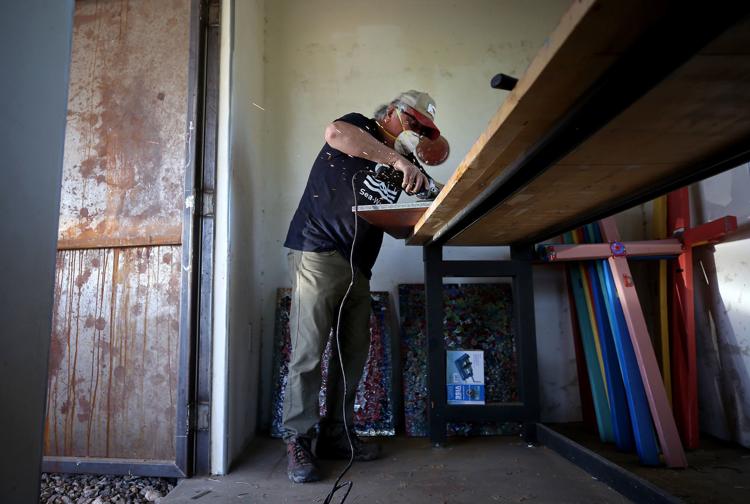 Tucson, coronavirus