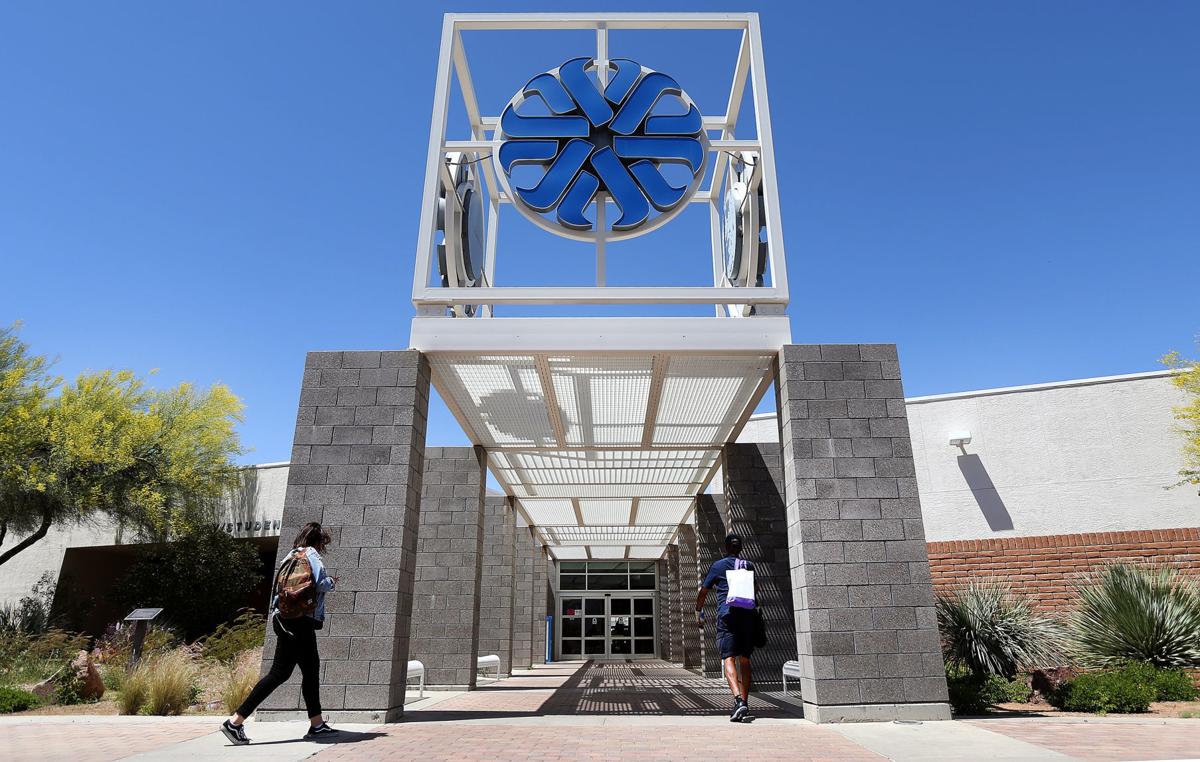 The Pima Community College Governing Board approved a more than $300 million budget for fiscal year 2019, which includes a tuition rate increase and property tax bump.
Starting in the fall, resident students will pay an additional $1 per credit hour, bringing the total cost to $82.50 per credit.
The change will add $24 to the annual tuition cost of a student taking 24 credits a year, a total of $1,980. A student taking 30 credits a year will pay $30 more for a total bill of $2,475.
There will also be a $1-per-credit-hour increase in tuition for nonresident students who will now pay $304 per credit.
The budget also called for implementing a one-time $10 fee to enroll in a tuition payment plan.
The board also approved a primary property tax rate increase of 2 percent — the levy maximum — that will take effect July 1.
To put this into perspective, someone with a home worth $100,000 that paid $137.09 in taxes to the school last year will pay $139.83 this year, a combined property tax rate of nearly $1.40 per $100 of net assessed value.
A $150,000 home will have a PCC tax bill of $209.75. A house worth $200,000 will pay $279.66 to the college.
PCC will collect $2,241,800 from property taxes in addition to the $2.2 million the school will make from higher property values alone.
Since the college has no outstanding general obligation debt, the secondary tax rate will continue at zero.
The total budget increased 22.1 percent over last year, but most of that jump was due to the school issuing more than $56 million in revenue bonds that will go toward creating the new Centers of Excellence, which will concentrate campuses by subject and focus on training students for the workforce.
"This is reinvestment into the future of this institution," said David Bea, executive vice chancellor of finance and administration at PCC.
PCC's spending is limited by student enrollment, as required by state law.
Impact of enrollment on budget
Enrollment has fallen more than 35 percent since its peak in 2011, when the school had nearly 23,000 full-time-equivalent students.
Today, PCC enrolls about 14,700 students. The last time enrollment was this low was almost 30 years ago.
Enrollment decline means that the school must spend less to avoid surpassing the expenditure limitation required by state law. The school is looking to cut $15 million in operational spending by 2020.
So far, efforts have included streamlining operations through reducing staffing and attempting to sell property.
The 2019 fiscal-year budget calls for reduction in three administrative, 51 staff and 10 faculty positions through attrition. About a quarter of the college's general fund goes to personnel costs, such as salaries and benefits.
"Because we're doing significant reductions in staffing, we're not doing salary increases," Bea said.
Board members Mark Hanna, Demion Clinco, Sylvia Lee and Meredith Hay voted in favor of the 2019 budget. Board member Luis Gonzalez was the sole dissenter.