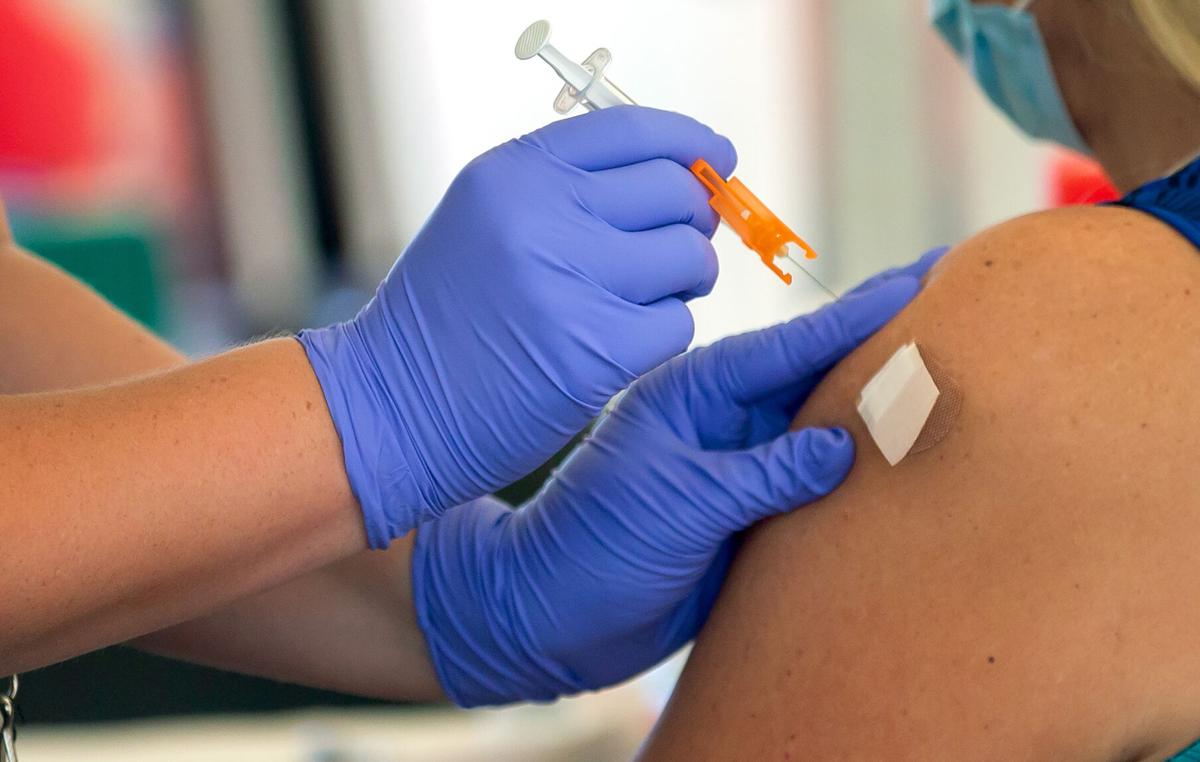 After the CDC updated its guidance for Pfizer vaccine booster shot eligibility Friday, Pima County is preparing to deliver third doses while directing residents to pharmacies and physicians' offices in the meantime.
The new CDC guidance recommends those 65 and older, residents of long-term care facilities and those ages 50 to 64 with underlying medical conditions get a booster shot if it's been at least six months since their second dose of the Pfizer vaccine.
Those ages 18 to 64 in high-risk occupational or institutional settings and those ages 18 to 49 with underlying medical conditions may also qualify for the booster based on their individual risks.
Only Pfizer has received federal approval for a booster dose, and decisions are pending on a third dose for those who've received the Moderna or Johnson & Johnson vaccines.
Booster doses are currently available through health care providers and pharmacies, and the Arizona Department of Health Services has an interactive map available to find vaccine availability at azdhs.gov/FindVaccine.
The county Health Department is not yet providing booster shots to the newly eligible population and is continuing to provide boosters to those who self-attest to being immunocompromised.
According to Dr. Theresa Cullen, director of the Pima County Health Department, the county is awaiting more information from the CDC and should be able to provide boosters to the newly qualifying population on Monday.
Cullen said the Health Department anticipates needing 100,000 doses a month to keep up with demand for booster shots, on top of the 9,000 a month the Health Department is providing for first and second doses.
The county will keep up with demand through "current infrastructure," according to Cullen, including its three public health clinics and the Abrams Public Health Center, but will also depend on pharmacies and health providers to provide booster shots.
However, acknowledging the clinical health care system is "stretched" and may not be able to provide the same vaccination points of distribution that it did at the beginning of the year, Cullen said the county is looking into expanding its current vaccine infrastructure.
"I think the question that remains is whether we should and or will need to stand up a larger point of distribution similar to what we had in the past when we have four points of distribution," Cullen said. "We are actively looking at that, and by Monday, I believe we will have made a decision of whether we will do that or not."
In the meantime, the Health Department director recommends booking appointments at pharmacies providing boosters and urges those still unvaccinated to get their shot.
"I would remind people that COVID continues to be a disease of primarily the unvaccinated, so our county, from a public health perspective, is still with a major commitment to ensure people that are not immunized or only partially immunized achieved their series," Cullen said. "At the same time, we are responding rapidly to the need for boosters."
The state health department has a COVID-19 hotline available at (844) 542-8201 (select Option 8) to provide vaccine assistance in English and Spanish from 8 a.m. to 5 p.m. daily. Visit pima.gov/covid19vaccine for updated information on Pima County's vaccination sites.