Photos: Erubiel Durazo Field dedicated in Douglas
The Arizona Diamondbacks and APS dedicated Erubiel Durazo Field in Douglas, the 40th "Diamonds Back" Field.
 Durazo, a former Amphitheater High School and Pima Community College player, dedicated the field and threw out the first pitch. He appeared in 287 games with the Diamondbacks from 1999-2002, batting .278 with 47 home runs and 149 RBI. He had 4 hits in the 2001 World Series vs. the New York Yankees.
For the first time, the field will feature LED lights, which saves on energy costs and maintenance.
Since 2000, the Arizona Diamondbacks Foundation has built or refurbished 40 baseball and softball fields representing a community investment in youth sports programs exceeding $10 million, according to a press release.
Erubiel Durazo Field in Douglas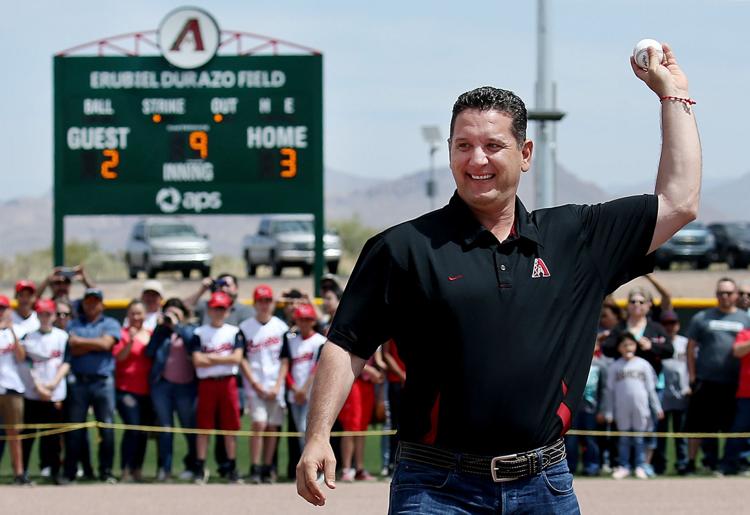 Erubiel Durazo Field in Douglas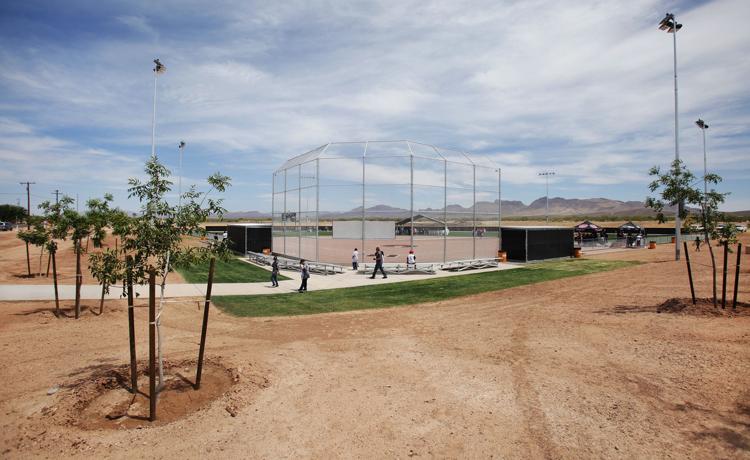 Erubiel Durazo Field in Douglas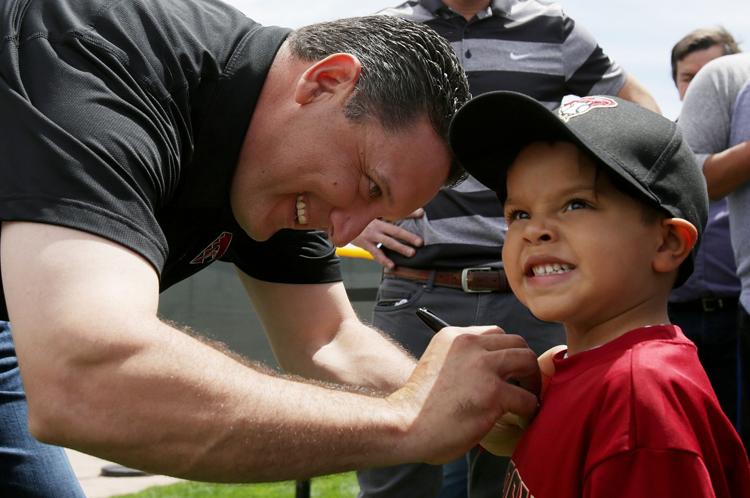 Erubiel Durazo Field in Douglas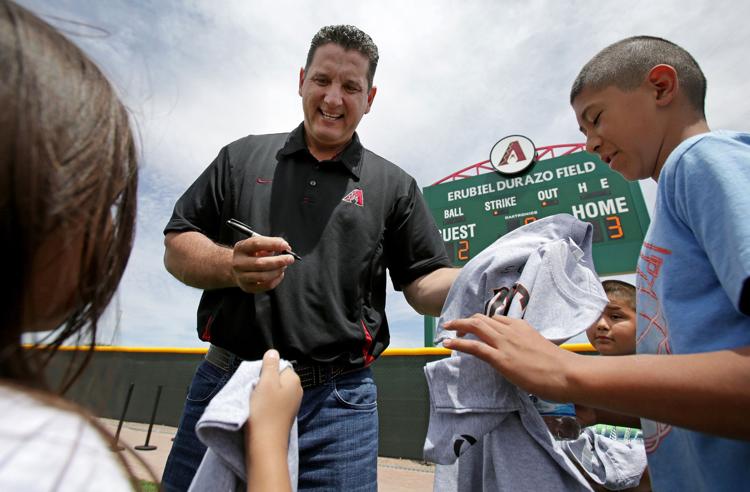 Erubiel Durazo Field in Douglas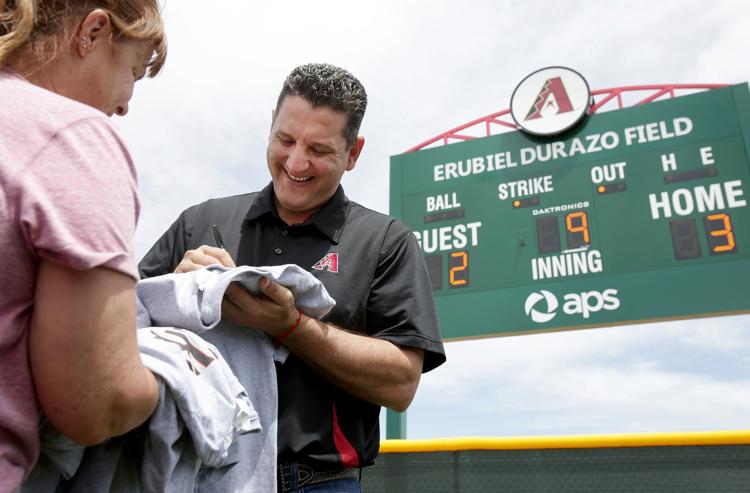 Erubiel Durazo Field in Douglas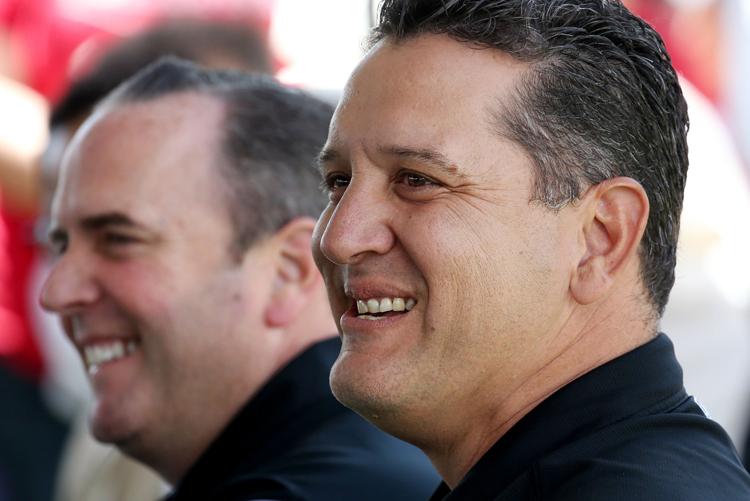 Erubiel Durazo Field in Douglas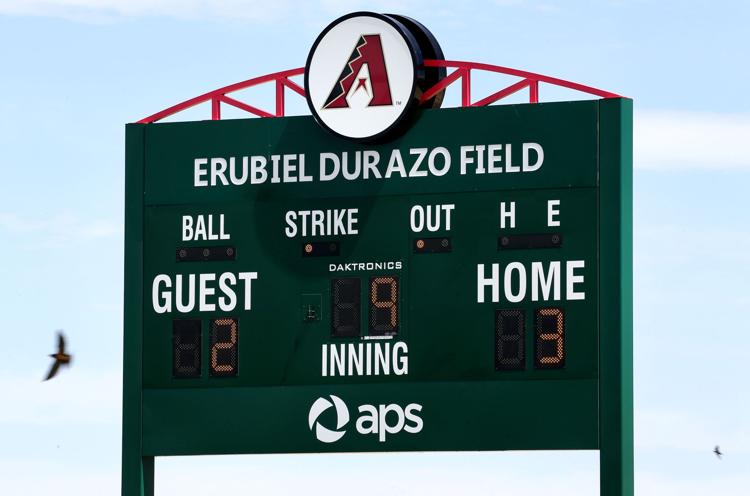 Erubiel Durazo Field in Douglas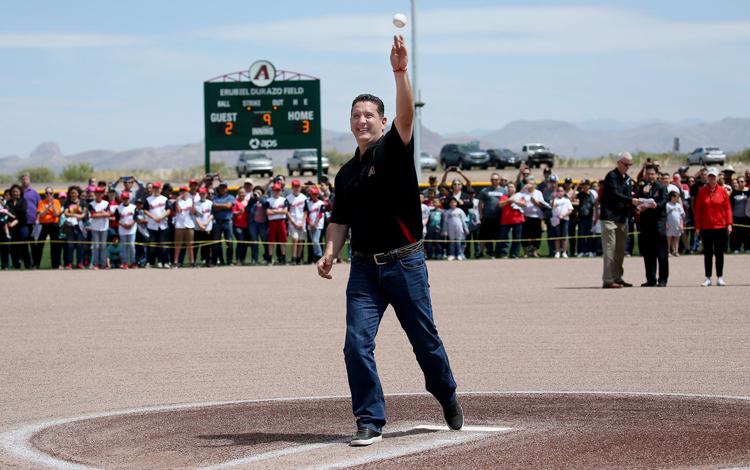 Erubiel Durazo Field in Douglas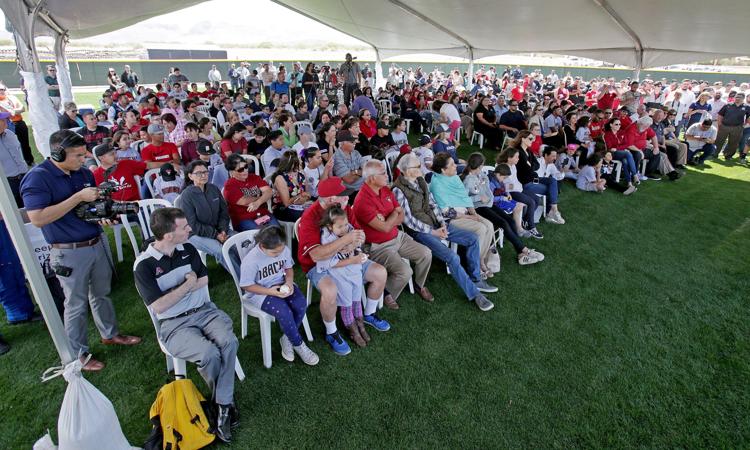 Erubiel Durazo Field in Douglas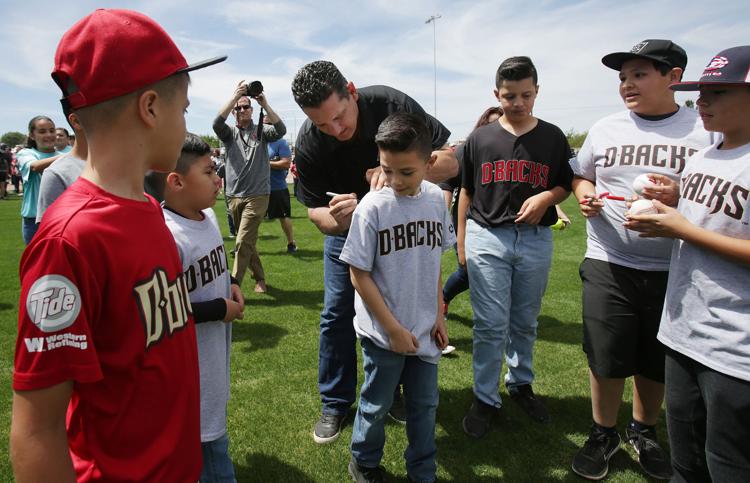 Erubiel Durazo Field in Douglas