Photos: When the San Francisco 49ers beat the Kansas City Chiefs in Tucson
The headline in the Arizona Daily Star was, "49ers' passing game befuddles Chiefs, 31-21." But that was 1980 at Arizona Stadium. 2020 Super Bowl teams the Kansas City Chiefs and the San Francisco 49ers faced-off in the Tucson heat for a NFL exhibition game on Aug. 30, 1980. It was most-certainly not "the frozen tundra."
49ers quarterbacks Steve DeBerg and a youngster named Joe Montana split the game time. It was only the second season for Montana, who went on to lead the 49ers to four Super Bowl championships. It was also the second season for legendary coach Bill Walsh, the architect of the 49ers' remarkable dominance in the 1980s.
The Chiefs were led by quarterback Steve Fuller. Ironically, Fuller was 49ers receiver Dwight Clark's college roommate. The Chiefs head coach was Marv Levy, who went on to lead the Buffalo Bills to four Super Bowls and was the the winningest coach in Bills' history.
Kansas City Chiefs, San Francisco 49ers, 1980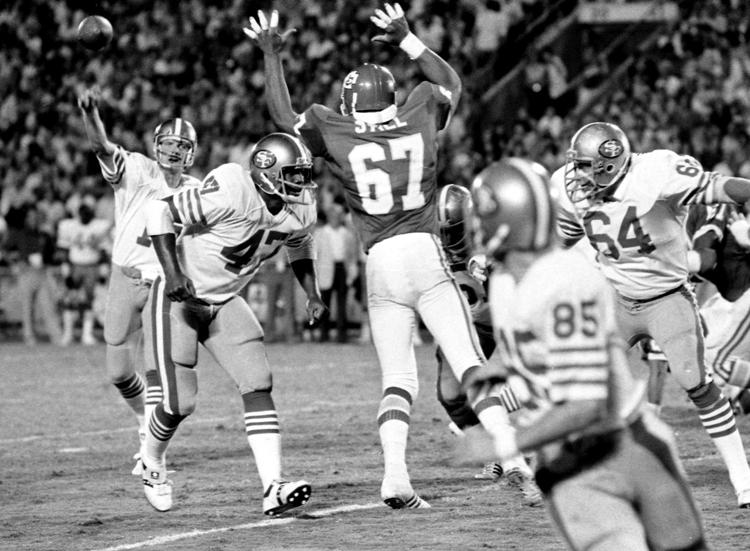 Kansas City Chiefs, San Francisco 49ers, 1980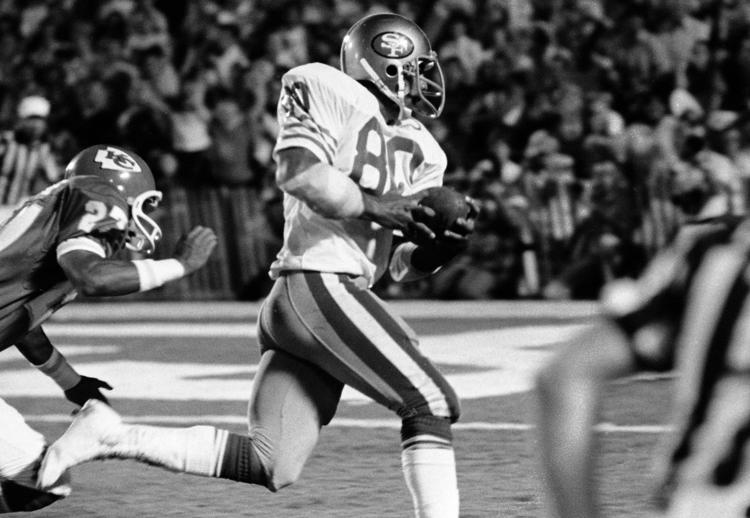 Kansas City Chiefs, San Francisco 49ers, 1980
Kansas City Chiefs, San Francisco 49ers, 1980
Kansas City Chiefs, San Francisco 49ers, 1980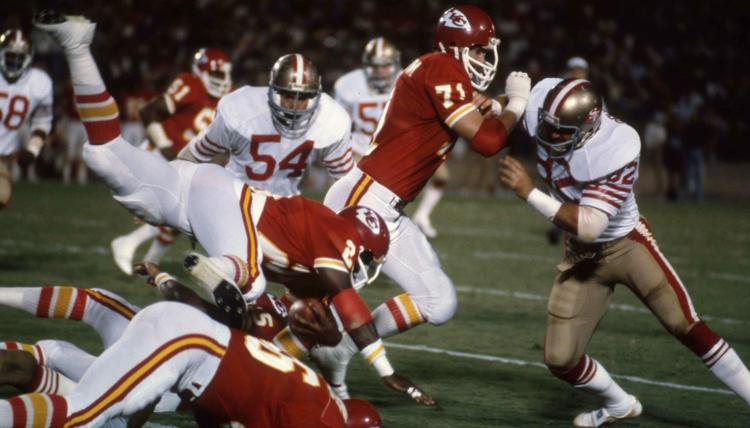 Kansas City Chiefs, San Francisco 49ers, 1980
Kansas City Chiefs, San Francisco 49ers, 1980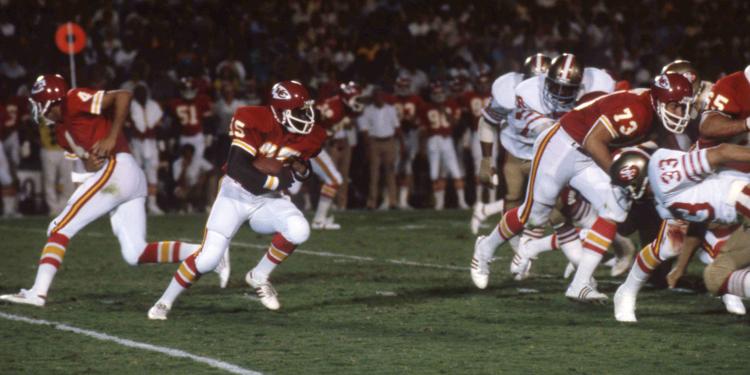 Kansas City Chiefs, San Francisco 49ers, 1980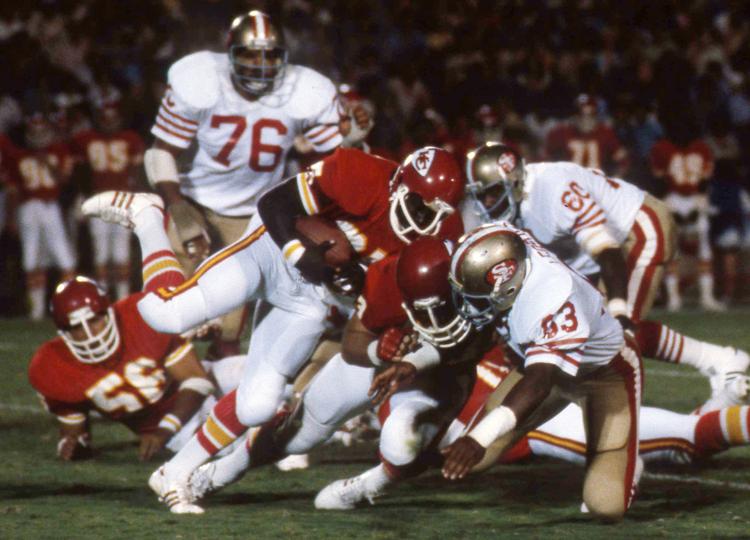 Kansas City Chiefs, San Francisco 49ers, 1980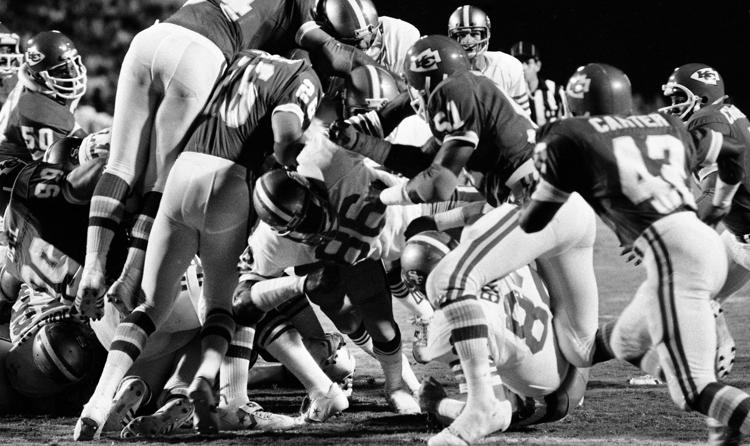 Kansas City Chiefs, San Francisco 49ers, 1980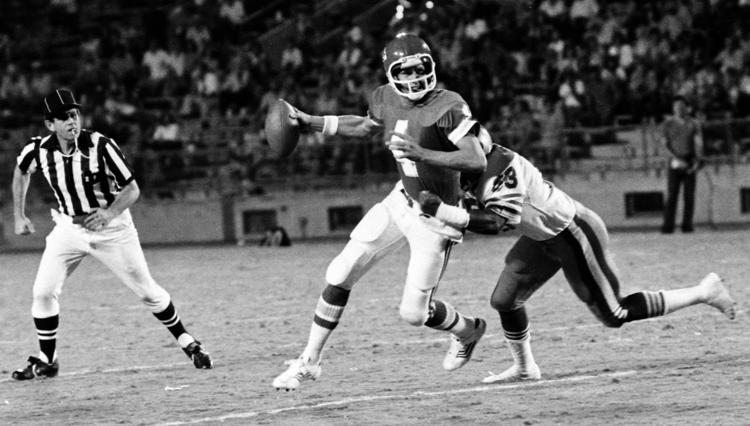 Kansas City Chiefs, San Francisco 49ers, 1980
Kansas City Chiefs, San Francisco 49ers, 1980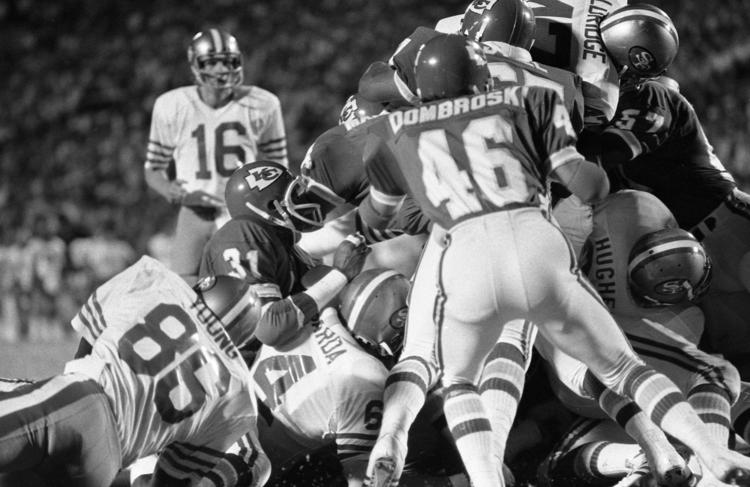 Kansas City Chiefs, San Francisco 49ers, 1980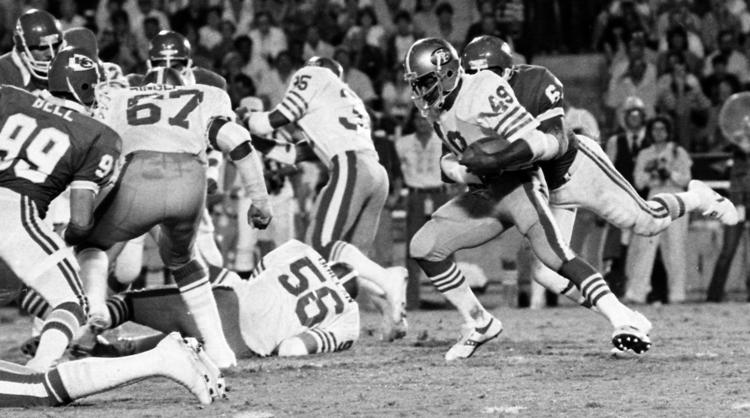 Kansas City Chiefs, San Francisco 49ers, 1980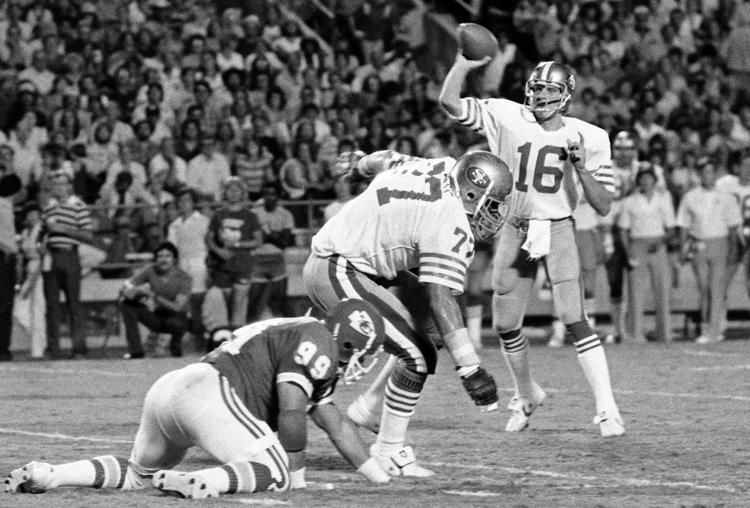 Kansas City Chiefs, San Francisco 49ers, 1980