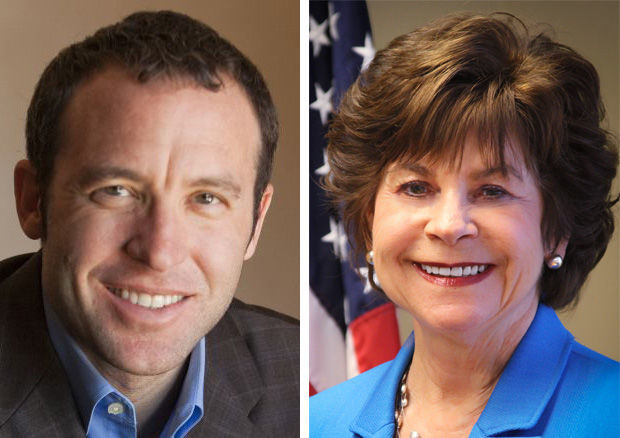 Local criminal justice officials are at odds over how to deal with the rise in methamphetamine and fentanyl abuse in Pima County.
Arresting users and sending them to prison over minuscule quantities of drugs is not getting to the core of the problem, says Pima County Public Defender Joel Feinman.
The Pima County Attorney's Office, however, says the use of the narcotics is a dangerous public health problem and that the office can't take chances when it comes to public safety.
Feinman says it's time to stop treating drug offenses criminally but rather as a public health crisis. The county should stop arresting, prosecuting and imprisoning people with substance abuse issues, he said.
"How do you get out of a hole? First you stop digging, and we're just not stopping," Feinman said. "I think the system has been doing this for so long that we don't know how to do it differently."
In a June 25 memo to county officials, Feinman said that during the 2017-'18 fiscal year, 36% of the county attorney's felony case filings were for drug charges, the highest percentage of any type of felony.
Of the 2,166 felony drug cases filed during that period, 53% involved less than one gram of drugs and 70% were less than two grams, according to the memo.
The statistics account for all felony drug cases, including possession, trafficking and sales charges, the memo said.
Feinman's memo also mentions the Tucson Police Department's drug deflection program, which allows people in possession of drugs to seek treatment in lieu of arrest and prosecution.
He said the program should be a model for steps other agencies in the county can take to reduce felony charges being filed for non-violent, victimless drug offenses that involve small amounts.
Expanding the deflection effort to arrests made by the Pima County Sheriff's Department and increasing the existing diversion programs in the County Attorney's Office would not compromise public safety, but would reduce expensive arrests and prosecutions, he says.
That also would expand the goals of the Safety + Justice Challenge, which Pima County has been participating in since 2015. The MacArthur Foundation program is a nationwide effort to safely reduce the jail population.
The Pima County Attorney's Office offers several diversion options for substance abusers but they're underused, Feinman says.
"Something else that is used to sort of deflect attention away from this problem is that most of the people that are sent to prison for drug violations are sent to prison for trafficking and sales and possession from sale.
That might be true, but (the county attorney) is still prosecuting people for sales and trafficking for less than one gram," Feinman said.
"There is no recognition of the difference between someone who is a professional drug dealer and somebody who is dealing to friends to support their habit."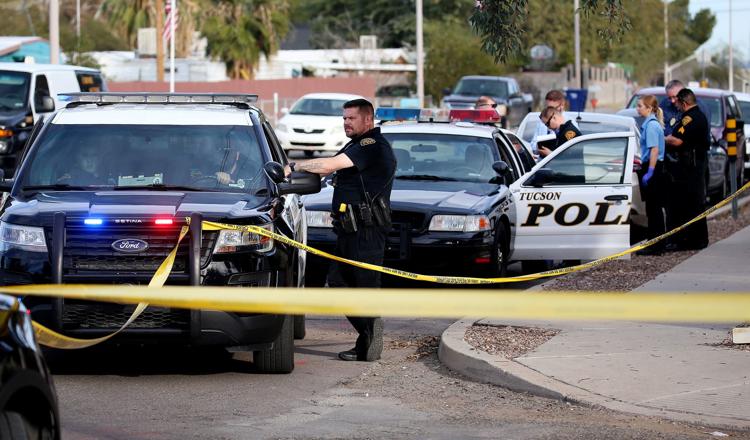 "Flood" of cheap methamphetamine
Feinman's argument provides a simplistic view of the dangers narcotics pose to the community, prosecutors counter.
The say the County Attorney's Office has an obligation to protect the public and that continually more Pima County residents are dying each year in overdoses.
Overdose deaths from fentanyl have increased from five to 45 per year, between 2014 and 2018, according to a report by the Pima County Medical Examiner. That's a 800% increase.
And methamphetamine-related deaths have increased, from 37 in 2014 to 101 last year, the report shows.
"The sad news is that we're probably being flooded like we've never been before with very cheap methamphetamine," said Deputy Pima County Attorney Chris Ward.
Ward's caseload is among the highest in the office, with 60 to 80 cases involving people accused of possessing drugs for sale or selling it.
Several years ago, meth cost $60 to $80 a gram, but now it's available for $20 to $40 per gram, said Ward, the chief prosecutor for narcotic-related crimes.Drug cartels are looking to replace cocaine with meth, which has a much higher profit margin due to its low price, he said.
Fentanyl, at $10 per pill, will likely replace heroin within the next several years, given that heroin is much more expensive to produce.
A weekly review of county jail reports regarding people booked on drug charges shows that over the past several months cases involving meth increased from 25 to 50%, said Chief Deputy Pima County Attorney Amelia Cramer.
Methamphetamine abuse also presents a different set of challenges from opioids, with users facing more difficulty in treatment because there's no medication available to help alleviate symptoms.
Outpatient treatment is not typically successful for that reason, and inpatient treatment and evaluations can be difficult, due to some of the psychological side effects of meth use, including violent behavior and even psychosis, Cramer said.
A person can overdose on as little as one gram of meth, and deaths from heroin and fentanyl use are even more likely, Ward said.
One-tenth of one gram of heroin can lead to an overdose and tiny amounts of fentanyl can easily be fatal.
In an Aug. 20 memo, Pima County Attorney Barbara LaWall did not dispute the accuracy of Feinman's data, but said he left out information critical to providing context.
While 5% of the cases Feinman cited involve simple possession of drugs, another 31% involve drug trafficking and sales, and include cases with multiple types of felony charges, only some of which involve drugs, the memo said.
"A lot of times the police will arrest someone for a robbery or another offense, and that person will have narcotics on them," LaWall told the Star. If the crime lab results show a usable amount of drugs, the County Attorney's Office files charges.
For a drug user, there's no trivial amount of drugs, LaWall said.
"Just because a person is arrested with an arguably low quantity doesn't mean they don't have a big personal use problem," Ward said.
For those people, an arrest could actually be a very important step in life, LaWall said.
She said hundreds of defendants have successfully completed her office's diversion programs as a result of an arrest, and have gone on to lead drug-free lives.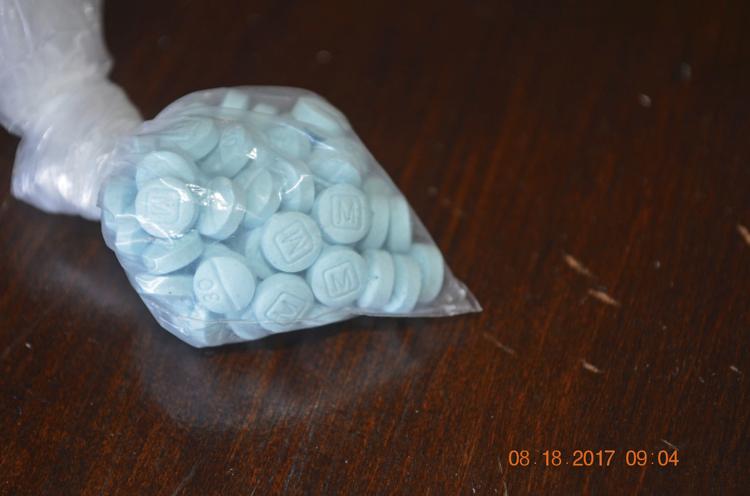 Drug charges won't stop
While other states have statutes that allow prosecutors to decide whether or not to file charges once a case is presented by law enforcement, Arizona is not one of those states. Police can deflect, but once they make an arrest involving evidence, the Arizona statute mandates charging, Cramer said.
"We have prosecutorial discretion once it's been filed, but we don't have the discretion to decide to file charges in classes of cases," LaWall said.
Feinman takes issue with those claims. He cites 30 years of case law that says prosecutors have broad discretion in determining what charges, if any, are to be filed.
Regardless of that discrepancy, the Pima County Attorney's Office doesn't intend to stop charging people with drug violations.
And with the rise in overdose deaths, Jonathan Mosher, chief trial attorney for the prosecutor's office, urges community members to consider the liability associated with selling or giving drugs to other people.
The County Attorney's Office has recently started charging people who sell fatal doses of fentanyl with related charges, including manslaughter.
"We're not unsympathetic to dealing with the problem of addiction," Mosher said. "It's risky to an addict to have no intervention. There are layers to deflection."
But arresting and prosecuting someone for drug violations won't address their substance abuse problem, Feinman said, adding that drugs are rampant in prison.
"I've never had a client tell me that their arrest and being sent to prison was the turning point," Feinman said.
Public health education and prevention are key to curbing Pima County's drug problems, but that's not something prosecutors often have the ability to address, Mosher said.
"Big, big picture solutions have never been on the radar screen of our legislature in Arizona. It entails so much more than just crime, it entails getting kids a good education, providing families the kind of health care, resources, housing jobs that they need," LaWall said.
Since implementation of TPD's deflection program last summer, hundreds of people with substance abuse issues have stayed out of the criminal justice system and been given immediate access to treatment.
Between July 1, 2018, and June 28, 2019, 547 people were sent to treatment rather than jail.
Despite the efforts of some TPD officers, there's anecdotal evidence that the number of drug prosecutions from TPD cases hasn't gone down, which is also a problem, Feinman said.
"The question then becomes why is deflection not leading to less TPD felony drug cases?" Feinman said. "It's a fantastic first start and I support the program fully. This is exactly the type of program that we need to be expanding."
Feinman said much of his frustration is about how little attention is paid to changing how cases are prosecuted.
"We're still not talking about that. We're talking about how do we cut down on jail bed days, we're talking about how do we help people with programs like deflection, but until we talk about how do we prosecute less people out of the County Attorney's Office, we're not making a serious dent in these numbers," Feinman said.
He said the solution is to stop treating drug offenses as criminal offenses, but rather as a public health crisis, and to stop arresting, prosecuting and imprisoning people with substance abuse issues.
LaWall says her office recognizes that drugs represent a public health crisis, but says services are needed to address the problem in and outside of the criminal justice field.
"The bottom line is, drug addiction is a societal problem. It goes way beyond what prosecutors are authorized, funded and able to do," LaWall said.
"I would love nothing better than to have all the money in the world and be able to start creating programs that are aimed at reducing drug addiction to zero."