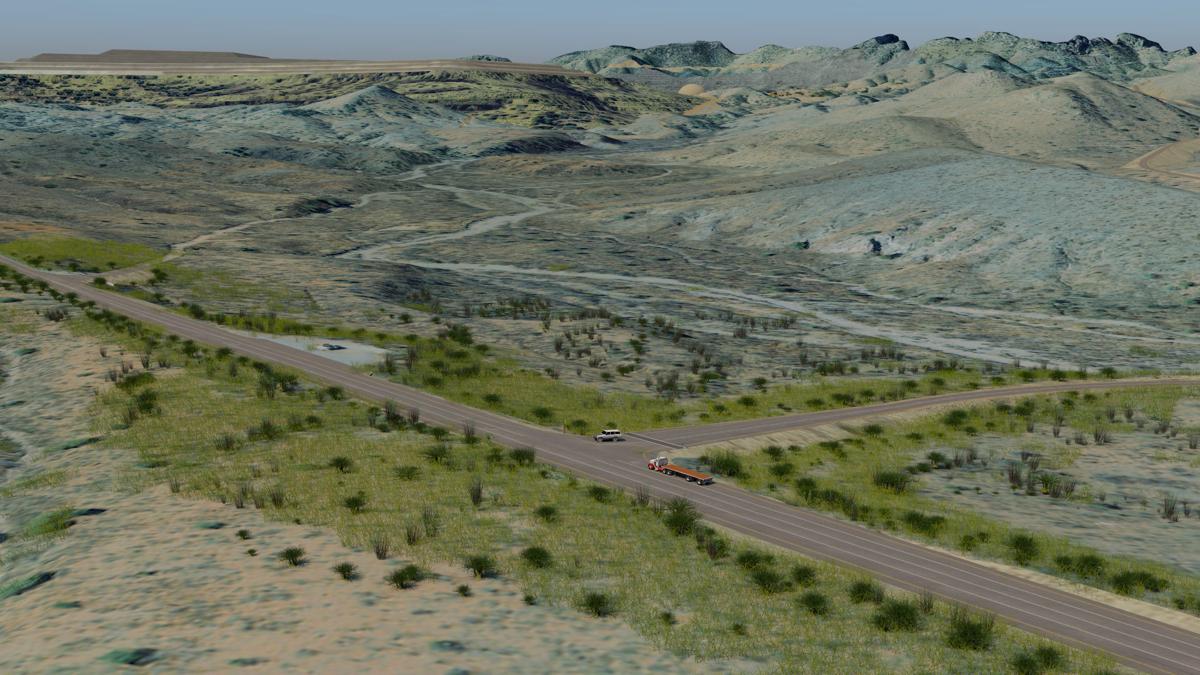 A narrow majority of the Pima County Board of Supervisors signed off Tuesday on a resolution opposing the planned Rosemont Copper Mine.
The 3-2 vote, which fell along party lines, included language to direct County Administrator Chuck Huckelberry to "take all necessary measures to protect the health, safety, and welfare of southern Arizonans" when it comes to the possible development of the $1.9 billion project in the Santa Rita Mountains southeast of Tucson.
Officials were mostly guarded after the meeting on what concrete steps the county would take in coming weeks, but Supervisor Sharon Bronson left the door open to possible legal action.
The Tucson Democrat, who voted with Supervisors Richard Elías and Ramón Valadez to back the resolution, said that if all administrative appeals are exhausted, the county may choose to join other existing legal challenges to the mine.
During the public discussion Tuesday on the resolution, Bronson questioned whether the decision by the U.S. Army Corps of Engineers' San Francisco-based office to issue the final permit to Hudbay Minerals Inc., despite a negative recommendation from the agency's Los Angeles District, was scientifically valid.
Elías said the Rosemont Mine issue may be back on a board agenda in the coming weeks, with one possibility being legal action.
It is unclear whether such legal action would be something like an amicus brief on one of the existing lawsuits, filed by environmentalists and tribes seeking to bar Hudbay from beginning construction, or a new lawsuit.
Between public comments and infighting among elected officials, the five-member board spent more than an hour discussing the resolution.
Republican Supervisors Ally Miller and Steve Christy touted the economic benefits of the planned copper mine. Miller said it will be one of the largest construction projects in Southern Arizona history.
Democrats primarily focused on the environmental impacts of the open-pit mine.
"Wrong project. Wrong place. Wrong for the people of Arizona," Elías said, minutes before taking the vote.
Get local news delivered to your inbox!
Subscribe to our Daily Headlines newsletter.