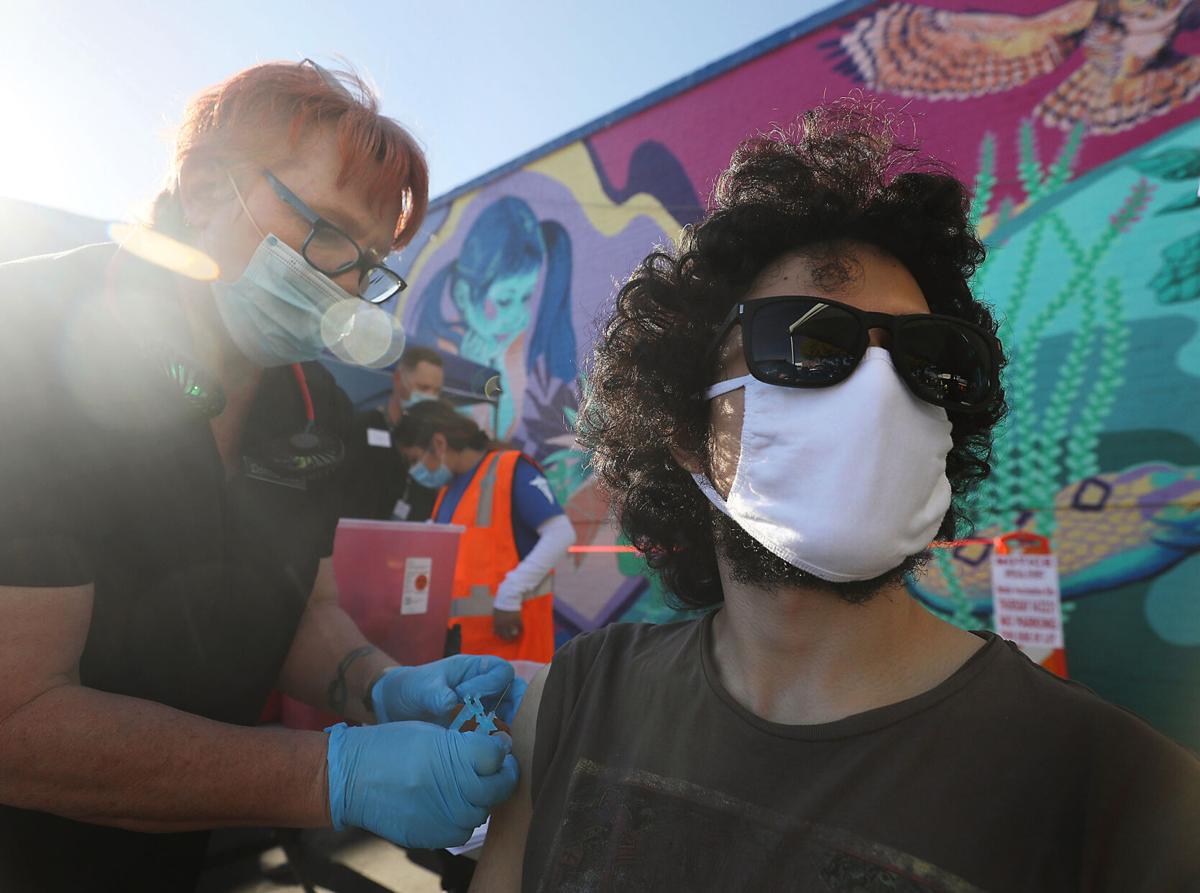 The iconic bars, restaurants and retail shops fueling the thriving entertainment district along North Fourth Avenue will soon be joined with a new attraction.
The Pima County Health Department is launching a reoccurring mobile vaccination clinic on Fourth Avenue as an initiative to vaccinate those visiting the historic corridor.
The first pop-up vaccine site took place in the parking lot of Antigone Books at 411 N. Fourth Ave. Thursday night.
The health department had about 400 Moderna vaccines available for walk-up appointments where participants could register on-site, get their shot and wait 15 minutes in a screening area as they booked a time for their second dose.
With proof of a first-time vaccine documented on a vaccination card, the site was also offering second doses for those who received their first shot at a different location.
In partnership with the Fourth Avenue Merchants Association and the Historic Fourth Avenue Coalition, launching the pop-up site is part of the county's push to reach employees of local businesses, transient populations and patrons visiting the historic commercial district.
While the county previously struggled with vaccine supply and rolled out eligibility criteria to filter through the massive population in need of a vaccine, demand has since declined. Although everyone ages 16 and older now qualifies for a shot, the health department's goal to get 75% of residents vaccinated remains.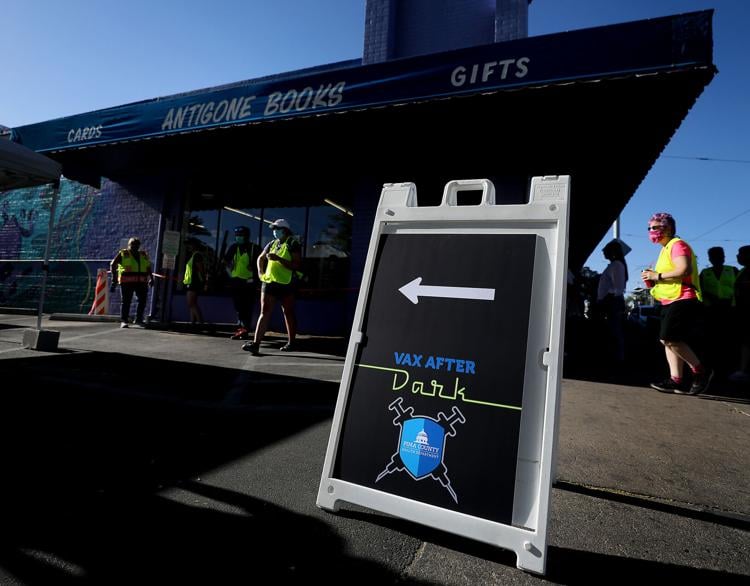 Currently, nearly 37% of county residents are vaccinated. The week of April 4, the county administered 54,909 doses, while the week of April 11, this number dropped to 45,605 shots delivered, according to state health department data.
"Now that we have vaccine, we are trying to bring that resource to our community and make it as easy as possible for them to get their vaccination," said Krista Romero-Cardenas, a member of the health department's COVID-19 response team. "How do we meet the community where they're at and create this space to improve the health not only of Pima County, but also Fourth Avenue and the people that are going there to help us get back to normal and help us be able to go out safely on the weekends?"
While the health department plans on holding the mobile clinic at Antigone Books for now, it will announce the official location of the reoccurring site after assessing how smoothly operations ran Thursday night.
And for those visiting Fourth Avenue's many watering holes, the health department said the vaccine is still effective after alcohol consumption. However, heavy drinking could compound common post-vaccine side effects such as fever and body aches.