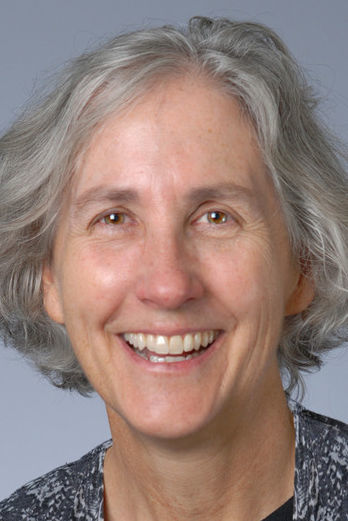 In the midst of the pandemic, Pima County announced the hiring of a new public health director, effective June 1.
Dr. Theresa Cullen, a former assistant U.S. surgeon general, will replace Dr. Bob England as the head of the Pima County Health Department. England, who came out of retirement in 2019 to fill the role until a replacement could be found for Marcy Flanagan, will continue as a part-time physician to help see the county through the pandemic.
Starting May 4, Cullen will work part-time for the county, serving as vice president of the county's Back to Business Task Force. The task force, which was launched by County Administrator Chuck Huckelberry earlier this month, will help determine the criteria and guidance for reopening the local economy. Once she takes over as director on June 1, Cullen will be making an annual salary of $199,000.
In addition to several other medical and public health roles, Cullen retired from the U.S. Public Health Service in 2012 after 25 years of active duty before becoming the chief medical information officer and director of health informatics for the Veterans Health Administration. She is a graduate of the University of Arizona College of Medicine and also serves as a clinical associate professor there.
"My professional career as a physician has included positions within the federal sector as well as academic institutions, spanning multiple interests with the common theme of improving health equity and helping diverse communities achieve health justice," said Cullen in her application.
During the 2014-15 Ebola crisis, Cullen also worked as a volunteer physician with Partners in Health in Sierra Leone, where she helped manage a maternity Ebola unit.
"This is huge for Pima County. I am thrilled to have Dr. Cullen join our team," said Pima County Chief Medical Officer and Deputy County Administrator Dr. Francisco Garcia. "Dr. Cullen is a respected and eminent public health physician who also is an exceptional administrator. She knows Pima County and Southern Arizona well and will build upon the strategies and programs we've established over the past decade to improve the health and well-being of everyone in Pima County."
As the county prepares to welcome Cullen into her new role, administrators and community members are also expressing gratitude for England, who they say has worked up to 18 hours every day for the past two-and-a-half months.
"Dr. England's service to the residents of Pima County has been truly exemplary and many residents have come to know and rely on his public health advice," Huckelberry said. "Our community and Pima County administration owe a tremendous debt to this remarkable and selfless public health leader."
England, who was only supposed to take over as director of the Pima County Health Department for three months, will step down from the position after nearly a year and continue providing expertise that will help lead the county through the initial phase of the pandemic.
After that, England will rejoin his wife in Phoenix and resume his retirement.
"I will miss his wry humor and unvarnished advice," Huckelberry said. "But I'm also confident that we have hired an outstanding public health physician and expert in Dr. Cullen who can lead us through this pandemic, however long it lasts, and help us continue to improve the lives of the people of Pima County."
Concerned about COVID-19?
Sign up now to get the most recent coronavirus headlines and other important local and national news sent to your email inbox daily.