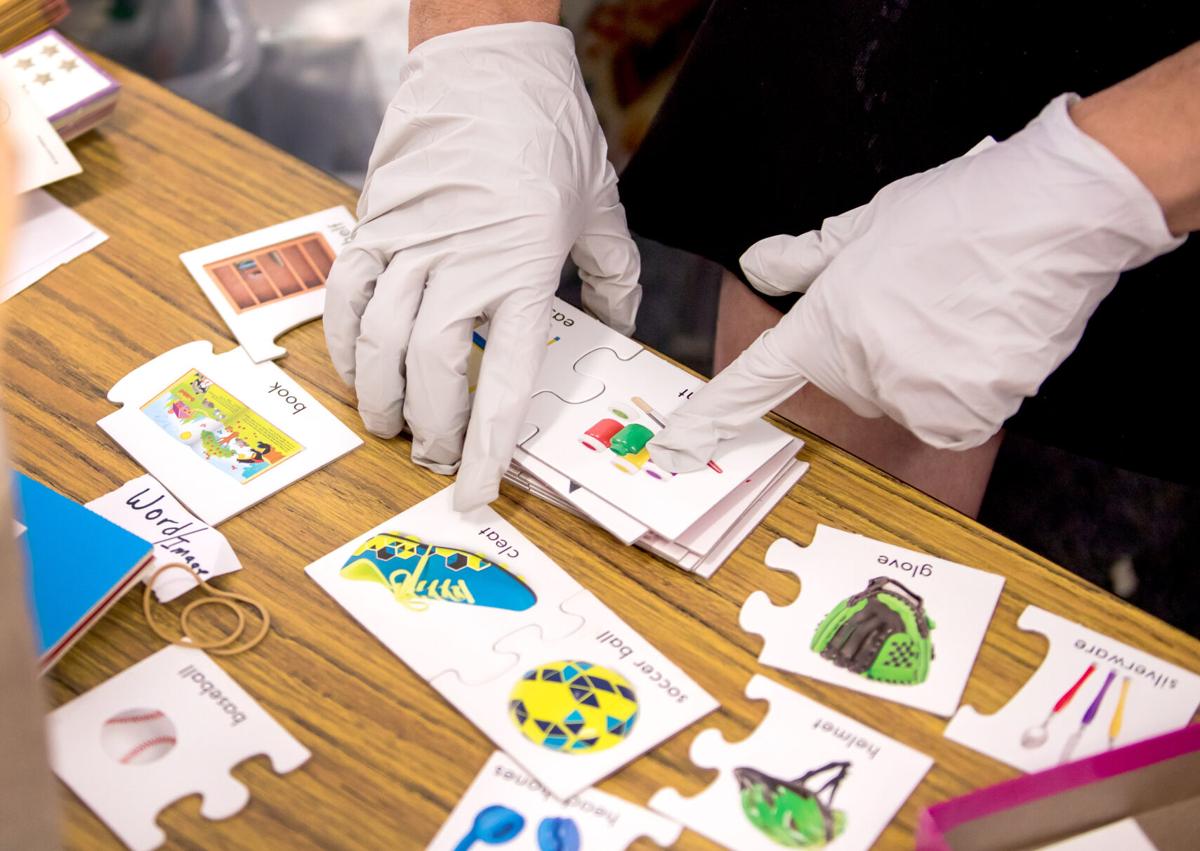 Pima County supervisors voted 4-1 Tuesday to allocate $10 million of the upcoming fiscal year budget to fund early childhood education opportunities for youngsters from low-income families.
If approved in the budget process, the funding would provide full and partial scholarships to parents who wish to enroll their 3-, 4- and 5-year-old children in a high-quality early childhood program. The scholarship program will specifically target families whose income is under 200% of the federal poverty level.
The effort, presented by District 1 Supervisor Rex Scott, could still be rejected when the board votes to adopt the FY 2022 budget in May. Until then, county officials will work to develop a plan for how the scholarship program will work, who will be eligible, where the funding will come from, how it will be distributed and which community partners will assist in the effort.
"Two years ago, we began a conversation in Pima County about the need for all our children, regardless of family income, to enjoy the benefits of quality early childhood education," Scott said. "Ample research on brain development, kindergarten readiness and academic success in later grades attests to the importance of every child being able to take advantage of this foundational experience."
In 2019, there was a strong push for the county to invest $5 million to launch a pilot program to expand early childhood education, but it was ultimately denied. A similar effort was made in 2017 with Proposition 204, which would have created a half-cent increase in the city of Tucson's sales tax and generated about $50 million a year for preschool education.
According to Scott, the cost of enrolling a child in early learning can exceed $800 a month per child, which for many Pima County families is a major challenge.
While the proposal was ultimately passed by the board, the decision came with quite a bit of reluctance from some board members, including District 3 Supervisor Sharon Bronson, who thought it might be too early to act without a fully developed plan.
"There really is no denying the need for early childhood education in our state," she said. "In this area more than any other, our state has utterly failed to address education and the needs we have. And the need is even greater, I think, in our own community given our workforce distribution and there is a void that desperately needs to be filled. This void is rightly and entirely the responsibility of the state, not local jurisdictions."
Supervisor Steve Christy, the only dissenting voter, echoed the views of Bronson, saying early childhood education is not a function of Pima County's responsibilities and that the county does not have the expertise or administrative power to properly lead this program. He, along with Bronson, also discussed their financial concerns in the midst of a pandemic economy that has left the county with a budget shortfall.
"How can I justify taking $10 million for pre-K education out of the general fund, when businesses are closing left and right," Christy said. "How do I explain that to a business owner as he lays off his employees who are now unemployed and facing the hardships of trying to put food on his or her table?"
District 5 Supervisor Adelita Grijalva, however, said that while education is a primary responsibility of the state, the county has an obligation to do what's best for their residents.
"I completely agree that this is a state responsibility, but I do think that we have a role in Pima County," she said. "We have a role in law enforcement, economic development, safety and in health, which can all benefit from a quality education system. Preschool affects not only the child that is in those programs, but the entire family. Education is a gateway, a door that opens up opportunities out of poverty."
Supervisor Scott agreed, adding that the entire community can benefit from the long-term impacts of early childhood education, including through a more robust workforce and economy.
"I'm saying this, not just as a career educator and a parent, but as a reflection of the views of hundreds of thousands of parents and educators and kids around the state that have been waiting for decades for the state of Arizona to step up and take responsibility for K-12 education, and they have yet to meet that challenge," Scott said. "So I'm not about to wait for them to take on the challenge of funding pre-K education."
The $10 million in funding, if approved as part of the budget in May, will provide scholarships to about 1,000 children. According to Scott, there are over 25,000 preschool-aged kids in Pima County and only 20% of them are currently enrolled in an early learning program.
While the potential of early education funding will be a welcome sight for many local families, the board agreed that this problem will need a long-term financial commitment as well as other resources.
---