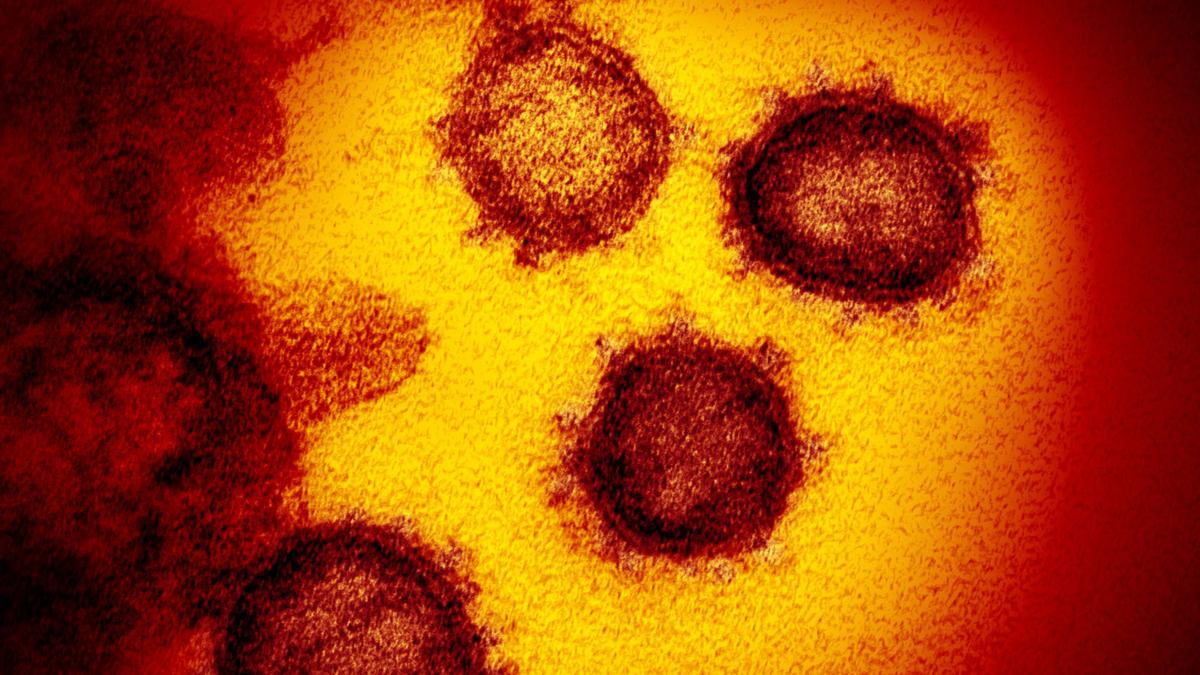 The Pima County Health Department has a second known death from the coronavirus, officials said Thursday, as the state-wide number of known deaths connected to the illness reached eight.
Dr. Bob England, interim director of the Pima County Health Department, made the announcement during a morning board of supervisors meeting. The county released information later in the day that indicated the second person to die is a man in his 70s with "other health conditions that may have put him at higher risk."
"It is an upsetting reality that we will continue to see the number of cases and, sadly deaths, continue as we confront this outbreak," Paula Mandel, deputy director of the Health Department, said in a prepared statement. "Please remember, we all have a role to play in protecting people who are at high risk for severe outcomes, protecting our healthcare system from being overrun, and protecting ourselves to keep those around us safe."
The county's COVID-19 website was updated Thursday morning to reflect the two deaths and 75 cases in Pima County, an increase of 26 from the day before. England said the numbers are a result of backlogs in testing coming through at once.
The first death reported here was a woman in her 50s with an underlying health condition.
"We should assume that this infection is all over the community," he said during the meeting. "The numbers we have more reflect the availability of testing, or the lack thereof, than they do the reality of what's going on out there. We are seeing influenza-like illness pick back up during a time when influenza test results have declined. That means that what is actually going on is that this virus is causing an awful lot of respiratory illness that we just don't have at this point the capacity to test for."
England pointed to an announcement earlier Thursday from the Arizona Department of Health Services, which updated the community transmission level of COVID-19 throughout the state to "widespread." That level indicates the virus has reached at least 12 counties; the department confirmed 508 cases in 13 counties, as of Thursday morning.
He said the county is turning the majority of its tracing of cases over to epidemiology students and public health students at the University of Arizona, to try and identify other people who may have been exposed to the virus. The county will handle the most-critical cases to identify potential clusters or confirmed victims who are health-care workers.
"We are already have a few of those that we're investigating," he said.
England also said he was worried about a shortage of personal protective equipment for health-care providers. He said that despite an announcement from the state that they have secured more equipment, the county has only been able to fill 9% of requests for masks, 7% of requests for N-95 masks, 3% for face shields and goggles and 2% for gloves. Many requests for equipment when unfulfilled, he said.
"We will be getting more of this but it's a drop in the bucket compared to need," England said, adding that efforts are going to be underway to reflect a "higher contingency level" to limit equipment.
"Meaning you're going to see us all in the healthcare system do things that we've long prepared for but never really hoped would happen — reusing equipment, trying to sterilize masks and reuse them, and other such measures as we go forward in order to protect our healthcare community," he said.
Responding to questions about ventilators and hospitalizations, England said that four people remain in the intensive care unit from COVID-19 in the county. He said that on a daily basis, the county has 135 ventilators available on a given day, but about one-third are in use.
He said the county obviously would like to have more but "you can't buy what physically doesn't exist."
"I don't have a number that I can accurately predict would be enough," he said. "We don't have modeling that accurately project given the mitigation that we've done in this community how high the peak will be, how far out the peak will be. I just know the more mitigation we do the further we spread the thing out."
Get local news delivered to your inbox!
Subscribe to our Daily Headlines newsletter.