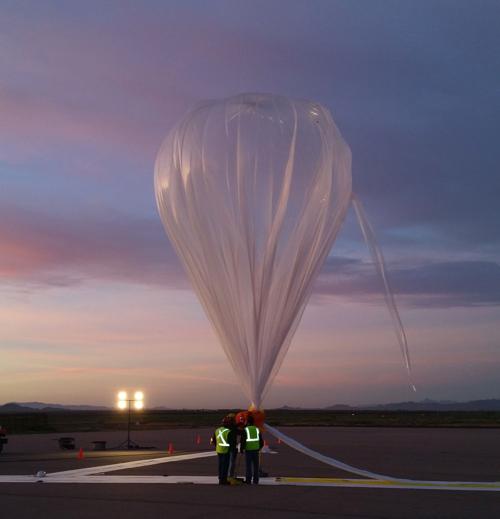 Pima County is asking a court to dismiss a lawsuit by the Goldwater Institute over the county's economic development incentives with World View Enterprises.
The motion was filed Wednesday in Superior Court and the county "will continue to aggressively defend against this biased and ill-founded litigation," County Administrator Chuck Huckelberry said in a memo to the Board of Supervisors.
The lawsuit was filed last month by the institute over the county's lease agreement with World View Enterprises, a Tucson-based company that specializes in high-altitude tourism and scientific research.
Huckelberry said in April that the county followed state law in drafting the economic agreement with World View.
The Board of Supervisors approved the agreement with the company in January, agreeing to spend $15 million to build facilities for use by the company in exchange for 20 years of lease payments.
In the memo, Huckelberry said the institute's suit "against Pima County has a clear bias against Southern Arizona." Huckelberry said research shows the bias "when comparing similar recent economic development incentives" provided to Phoenix businesses by the cities of Mesa and Scottsdale and the town of Gilbert.
"No objections were raised by the Goldwater Institute for these economic development incentive packages involving significant sums of money, greater than the Pima County expenditure for World View," Huckelberry said in the memo.
He said the incentive packages are based on costs that will be recovered over a 20-year lease/purchase, which is similar to the county's lease-purchase arrangement with World View.
Institute lawyer Jim Manley alleged in the lawsuit that county residents will bear the tax burden of the agreement's "unlawful expenditures."
The lawsuit alleges the county violated the state's gift clause by extending its credit to a private company without a public purpose, that World View is paying less than market value for the facilities and that the county declared an emergency to avoid a competitive-bidding process.
Huckelberry has said that World View's rent will be "lower initially," but that it increases every five years over the term of the 20-year lease. He said the agreement is not a gift, and that World View will pay $4.2 million more than the county is spending on the building, among other costs.
Get local news delivered to your inbox!
Subscribe to our Daily Headlines newsletter.