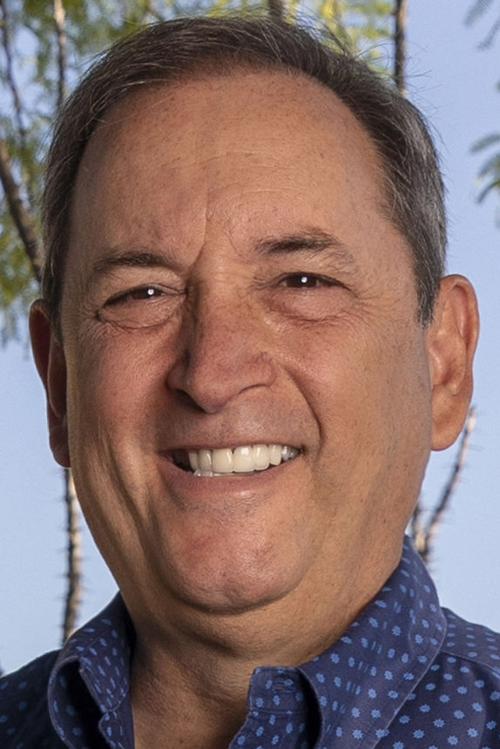 Vic Williams, a former state representative who is one of four Republicans vying to replace Ally Miller on the Pima County Board of Supervisors, is being investigated by the county attorney's office after officials said he violated state law by taking pictures inside an early voting site.
The Pima County Recorder's Office said that on Thursday, while accompanying two people who cast early ballots at the walk-in site at the Natural Resources, Parks and Recreation Administrative offices on West River Road, Williams asked and was told that he could not photograph at the site, according to a press release.
State law stipulates that it is a class-two misdemeanor to take photos inside an early voting or Election Day polling site and within 75 feet of the door of any polling place or early voting site. Signs are posted at the site indicating that photos are not allowed.
Shortly after leaving the site, Williams posted a pair of photos on Facebook that are within the 75-foot limit, according to the release.
The first photo shows Williams inside the lobby and less than 20 feet from the voting room door, with the open door and a voting booth clearly visible in the background, according to the release. It also shows Williams had removed his mask, a violation of Pima County's mask policy that requires everyone in common areas of county facilities to wear a mask.
The second photo shows Williams and two others just outside the facility door, an area that is within the 75-foot limit where photos are prohibited, but outside the area where masks are required, according to the release.
The recorder's office noted that Williams was not voting, as he has already returned his ballot by mail and it was received and accepted on July 15.
Pima County recorder F. Ann Rodriguez forwarded the incident to the Pima County Attorney's Office for an investigation. A spokeswoman for the attorney's office said they have received a request for an investigation and have no further comment.
"I am shocked that a former member of the Legislature would violate state statutes, particularly after he was specifically told that photos were prohibited. It is also very concerning that he would also recklessly endanger my staff and the staff of the Natural Resources, Parks and Recreation Department by removing his mask solely to take a publicity photo," Rodriguez said in a statement. "Mr. Williams did not cast a ballot at the site. His entire purpose of being there was apparently to take these illegal photos."
In an interview with the Star, Williams said he was at the site escorting a pair of voters, including an elderly man, to cast their vote. In the Facebook post, which is public, Williams thanked the voters, Don and Mike, for their support.
Williams contended that the staffers never told him that he couldn't take pictures in the voting area and that he did not. He said that he hasn't been contacted by the recorder's office nor the county attorney's office regarding the issue.
Four Republicans are vying to replace Miller, who announced she was stepping down after two terms from her seat in the district that includes Marana, Oro Valley, Casa Adobes and the Catalina Foothills.
The other Republican candidates in Tuesday's primary are Oro Valley councilwoman Rhonda Pina, former Pima County GOP chair Bill Beard, and IT and hotel operations management professional Steven Spain.
Contact reporter Justin Sayers atjsayers1@tucson.comor 573-4192. Twitter: @_JustinSayers. Facebook: JustinSSayers.
Get local news delivered to your inbox!
Subscribe to our Daily Headlines newsletter.