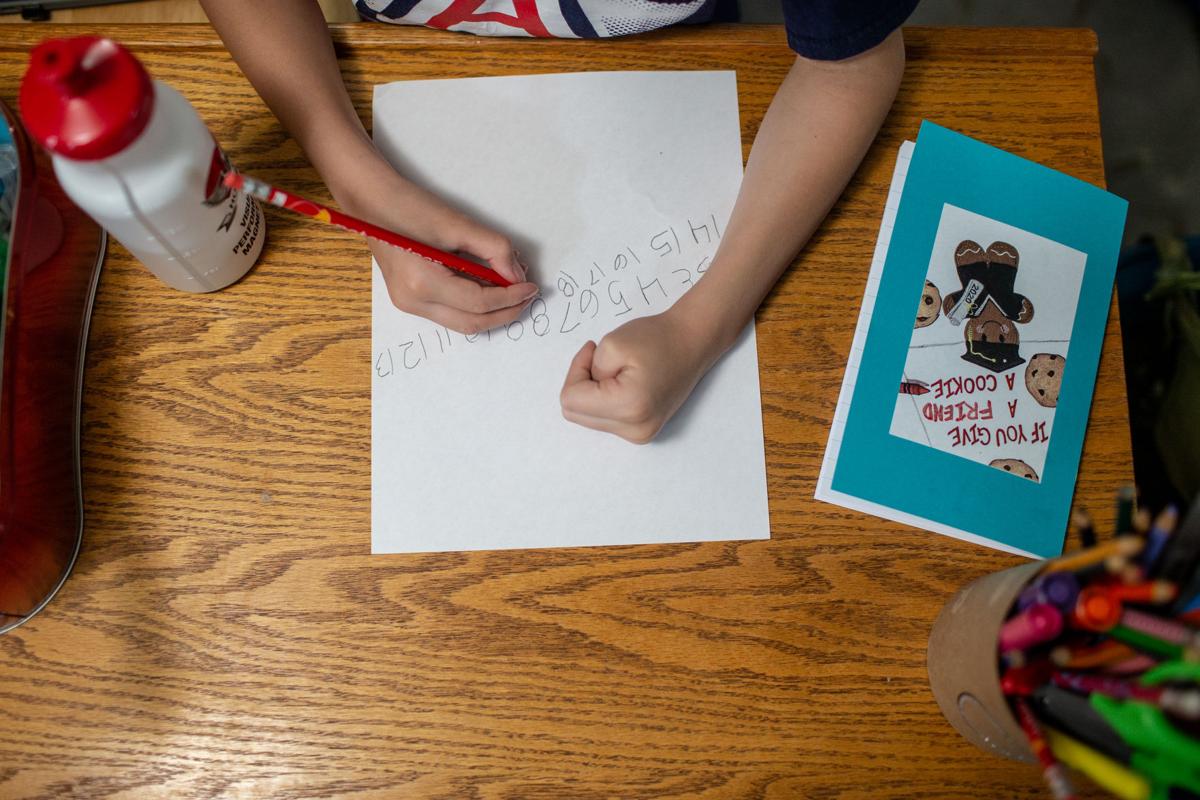 The Pima County Health Department is struggling to quickly let students and staff know when they have been exposed to COVID-19 in school and need to quarantine, with only about a 40% response rate to notification calls, which means some exposed students come to campus when they should be in quarantine.
Schools work closely with the health department to identify students and staff who may have been exposed to COVID-19 and need to quarantine, but school districts are not all handling this process the same way.
Some districts, like Amphitheater Public Schools, report positive cases and give seating charts and contact information to the health department and then wait for health officials to tell the district who are close contacts. The delay leads to some people who were exposed and should have been asked to quarantine coming to school.
The Tucson Unified School District has also been relying on the health department to do contact tracing, which has led to a few instances of exposed students coming into school, but the schools contacted the parents and sent them home, said spokeswoman Leslie Lenhart.
Other school districts, like Vail and Marana, figure out who is a close contact themselves and let those people know that county health officials will be contacting them and they may need to quarantine.
Because of the delay in reaching people, Tucson Unified and other local school districts are starting to send families a letter, written and signed by health officials, telling someone when they have been exposed and need to quarantine. The letter includes explicit instructions on parameters of the quarantine and where to go with questions or for more information.
The local health department has already told to quarantine upward of 4,000 people who were exposed in a school environment in the last six weeks since Pima County schools began to open. As of Friday, Aug. 27, there had been 1,235 cases in schools, the majority of which were in students, and 50 outbreaks.
The health department's contact tracing team makes three attempts to reach people who have either been considered a close contact to someone who tested positive or are a part of a classroom where there was an outbreak, but more than 60% of calls are not answered or returned immediately.
Schools work closely with the health department to identify students and staff who may have been exposed to COVID-19 and need to quarantine, says Heather McGovern, the health department's epidemiology program manager.
"Schools are helping us, but this is hard, and it's more than last year by far, and we are all doing the best we can to support one another in this complex environment," McGovern said in an email.
Amphi just learned Thursday that the contact tracing process at the county was delayed, but the district is hopeful that the process is getting worked out, said Amphi spokeswoman Michelle Valenzuela.
"We believe that going forward, the county will be able to provide close-contact information within a day or so of the positive case, depending on what time of day the case is reported and the ability to get in touch with all parties," she said.
Last school year, many districts were doing their own contact tracing, and some either have a few people doing it this year or are thinking of hiring some.
Vail began the school year with one COVID-19-support staff member and has since hired two more who do everything from contact tracing to being liaisons to the health department. And Marana has nine district nurses trained to do contact tracing, which they do in addition to their daily responsibilities.
TUSD is also gearing up for the possibility of doing more contact tracing by employees, and the governing board approved using COVID-19 relief funds to hire contact tracers if needed.
But it's important that the health department also reach families for a number of reasons, including informing them on how quarantine works and why it's important to stay home, how to monitor for symptoms, to answer questions and talk about resources that may be available like financial assistance, testing options, behavioral health support and other programs, McGovern said.
As well, the contact tracing process helps the county track how the disease is spreading through the community in order to target testing, vaccine and other health resources for schools and the community at large.