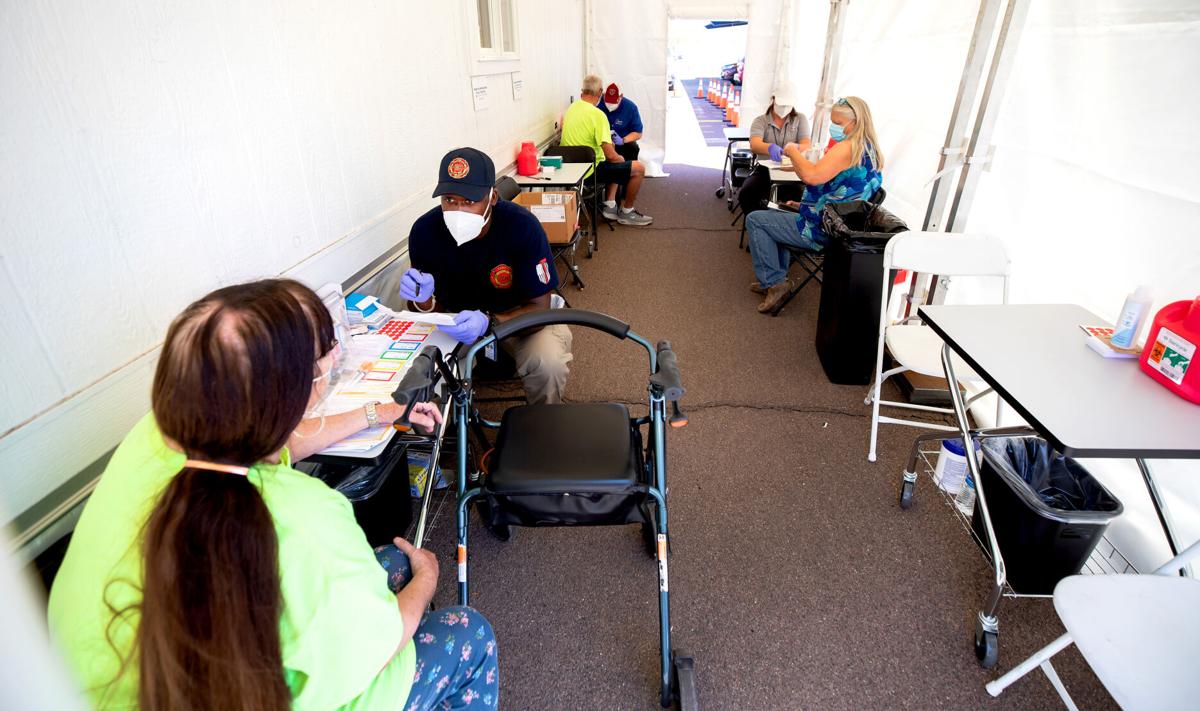 The first federally run mobile vaccination sites in Pima County opened Monday morning, launching a nearly 2-month-long initiative to bring vaccines to hard-to-reach communities with help from the Federal Emergency Management Agency.
The first two sites at Pima Community College Desert Vista, 5901 S. Calle Santa Cruz, and Pima Community College West, 2202 W. Anklam Road, will run from through Wednesday, May 5, from 10 a.m. to 8 p.m.
The mobile vaccination clinics operate concurrently at two locations for three days before moving onto a new site.
The FEMA sites have 250 doses of both the Moderna and Johnson & Johnson vaccines available each day. Walk-up shots are available for those 18 and older with no registration or ID card needed.
For those who receive the two-dose Moderna vaccine, the sites will return 28 days later to provide second shots.
As the mobile points of distribution, or PODs, are geared toward historically underserved communities, locations are chosen based on census tract data that shows areas with the highest social vulnerability.
Pima County Supervisor Adelita Grijalva attended the opening of the Desert Vista campus POD to advocate for vaccinations within the district she represents.
"This is still one of the most under-vaccinated communities, and so we have to make it easier and remove as many barriers as we can to have people come and get this vaccine," she said. "What I love about this site specifically is that it is designed for working families, it is open till 8 p.m., and that is so critical."
The sites offer language services for non-English speakers, ASL interpreters and a disability integration team to ensure access to functional needs equipment is available.
While the county previously struggled to filter through the vast population of those wanting a vaccine, demand has since decreased, spurring a widespread push to reach unvaccinated residents.
To draw attention to the FEMA vaccine sites, the county is handing out leaflets, placing door hangers in surrounding neighborhoods and working with local schools within the communities of each federal POD.
To address common barriers such as internet access and transportation, the county is bringing information directly to surrounding communities. According to County Administrator Chuck Huckelberry, individuals can reach out to the county to have transportation to the site arranged.
"There's a very extensive communication plan to try and convince anyone within 2 to 5 miles of these FEMA PODs to come get vaccinated," Huckelberry said. "You don't need an appointment, it's free, there's free parking. I think now's the best time to try and get to the group who were either reluctant or had barriers put in front of them, and they just didn't know how to get a vaccine."
While FEMA is bringing the infrastructure and controlling the set-up and tearing down of each site, the county is providing the vaccines and health staff.
The county was originally set to get a fixed FEMA vaccine location but landed on mobile outreach after the state and federal agency could not agree on terms for a mass vaccination site.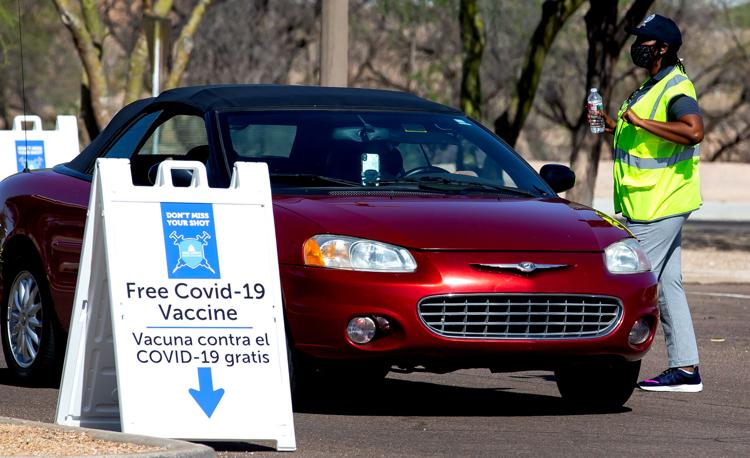 But now that demand has dropped, the county sees mobile vaccinations as the ideal way to reach residents who have yet to get a vaccine.
"Now that there's enough vaccine, we're OK," said Theresa Cullen, the county's public health director. "Actually, I think for what we need to do right now, which is the vulnerable and ensuring equity, a large POD wouldn't work here. We need to do these smaller pods."
While the FEMA sites are expected to run until June 26, the county will provide any second doses needed after the federal PODs close.
While some sites are still being finalized, the rollout of FEMA mobile vaccination clinics so far includes:
Photos: Pima County opens first FEMA-run mobile vaccination site
FEMA Mobile Vaccination Unit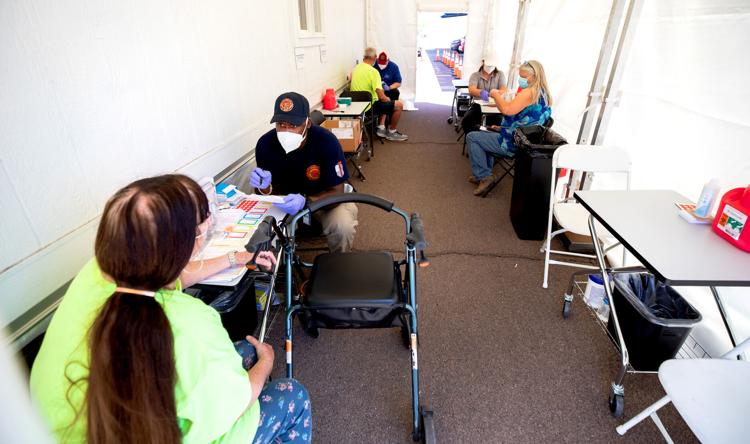 FEMA Mobile Vaccination Unit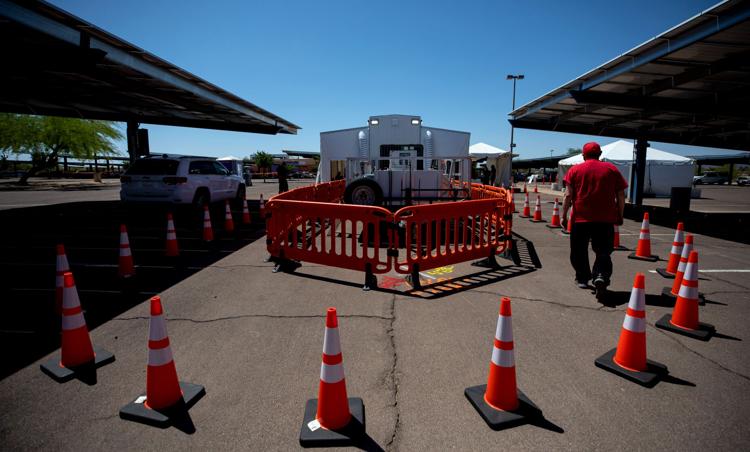 FEMA Mobile Vaccination Unit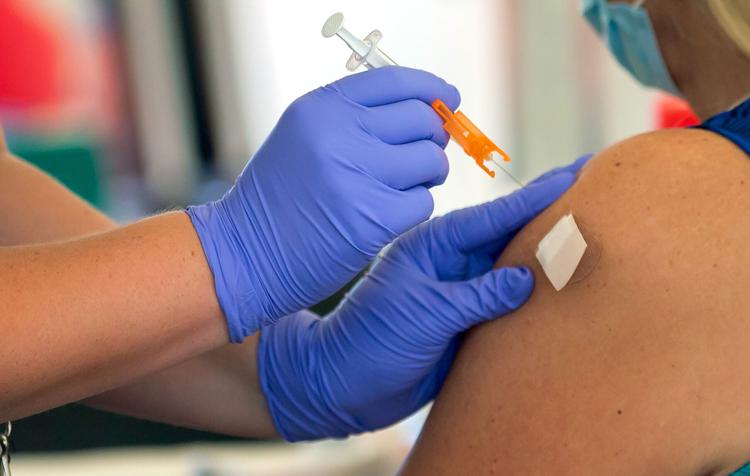 FEMA Mobile Vaccination Unit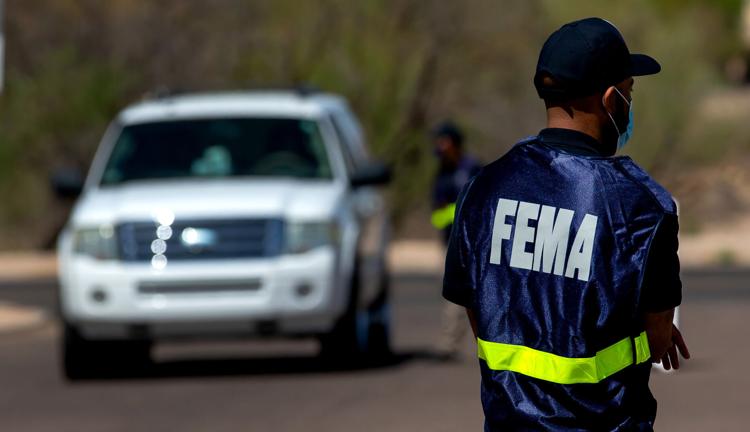 FEMA Mobile Vaccination Unit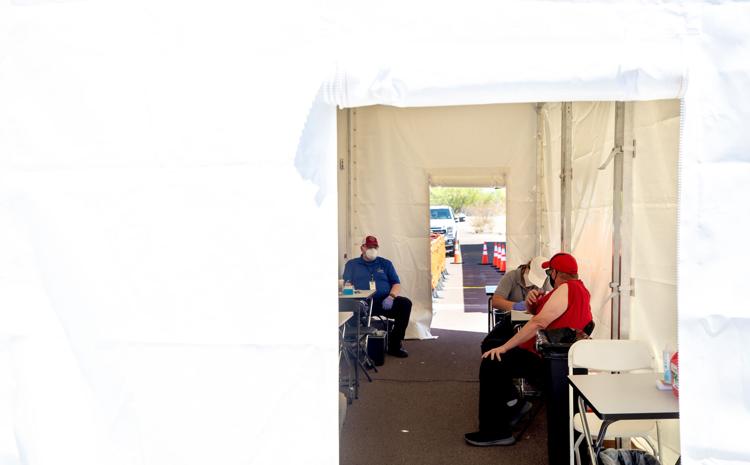 FEMA Mobile Vaccination Unit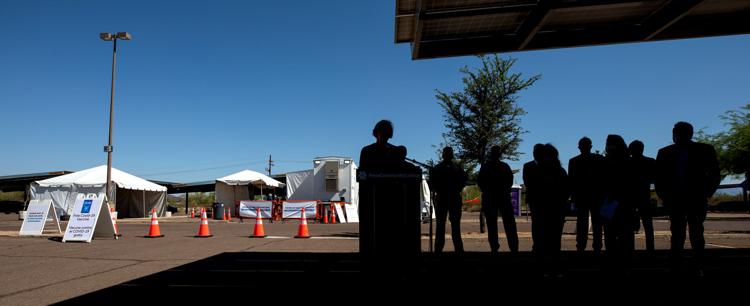 FEMA Mobile Vaccination Unit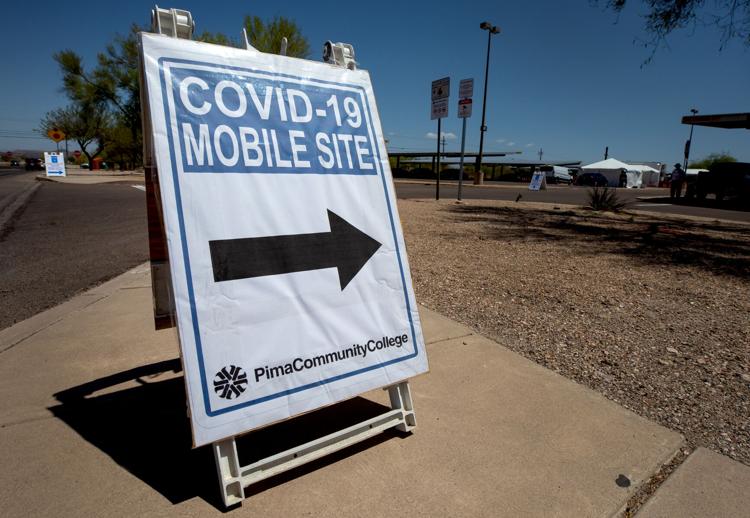 FEMA Mobile Vaccination Unit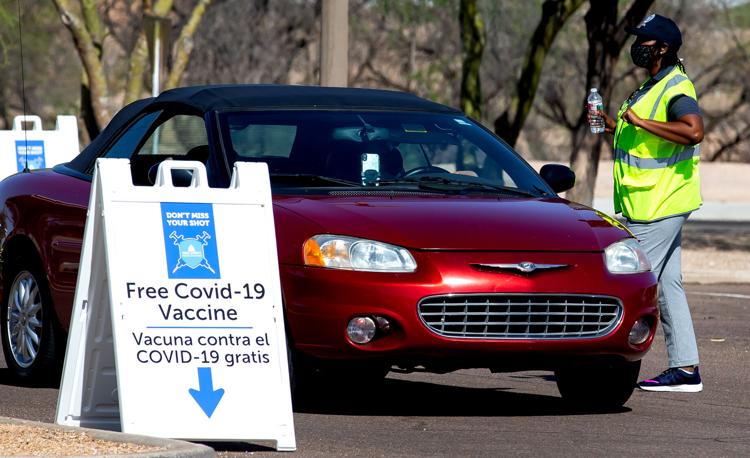 FEMA Mobile Vaccination Unit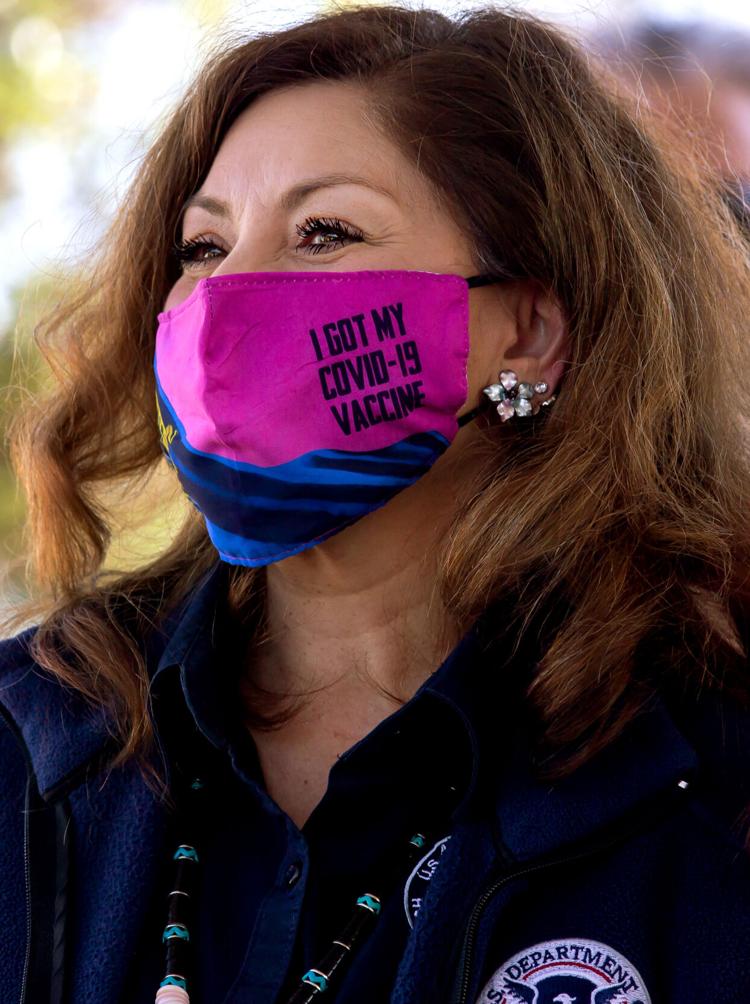 FEMA Mobile Vaccination Unit