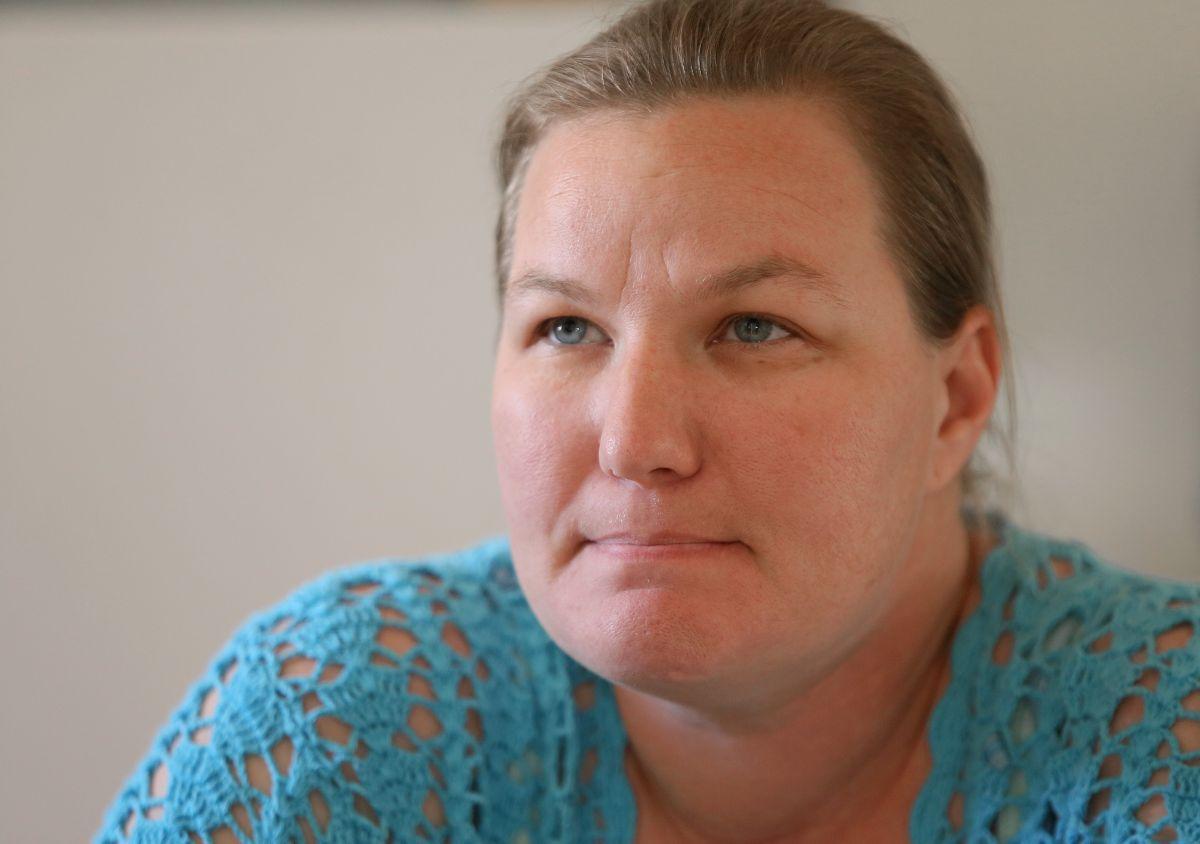 The Pima County Juvenile Court increasingly is funding care for children who have health insurance — but whose recommended treatments were denied by Cenpatico Integrated Care.
Juvenile Court judges — who oversee cases involving children in the child welfare and the juvenile justice systems — can order the court's probation office to pay for kids' health services using its $2.9 million treatment budget. But that fund is meant primarily for children who are uninsured or underinsured.
Cenpatico coordinates behavioral health care for children on AHCCCS, the state's Medicaid program, which includes kids from very low-income homes and children in the child welfare system.
Since Cenpatico started operating in Southern Arizona, juvenile court attorneys, judges and probation officers have been trying to find ways to maintain services for kids amidst a surge in treatment denials. The rejections mostly involve placements in Level 1 residential treatment centers for juvenile sex offenders, children with substance abuse problems or those with mental illness, say attorneys representing children in juvenile court cases.
"This issue is coming up every day now," said Tony Zinman, attorney in the juvenile division of the Pima County Public Defender's Office. "It's becoming routine."
But the state funding in the court's treatment budget goes only so far, said John Schow, the court's chief probation officer. Judges can't order Cenpatico — a for-profit subsidiary of publicly traded, St. Louis-based Centene Corp. — to pay for services the company has denied.
"If the judge orders me to pay it out of my budget, I have to pay it until the money runs out," Schow said.
Juvenile Court officials would not provide figures on how much the court has spent on covering these services unless the Star paid for them to calculate those numbers.
In child welfare cases, in which the child is in state custody, the court has also ordered the Department of Child Safety to pay for treatment denied by Cenpatico. Officials at DCS did not respond to questions on how many times that's happened.
AHCCCS contracts with three regional behavioral health authorities, or RBHAs, including Cenpatico. RBHAs act as managed care organizations, distributing federal Medicaid dollars to agencies that provide direct care to children and adults with behavioral health needs. Cenpatico took over the RBHA contract for Southern Arizona in October.
Cenpatico officials didn't respond to requests for comment last week.
Keeping kids at home
Cenpatico CEO Terry Stevens has said she doesn't believe in institutionalizing children and prefers intensive, wraparound services in the home or in the community.
She's not alone. Since the 1990s, the mental health community began to shun the highly restrictive Level 1 residential treatment settings, which are locked down and provide 24/7 medical staffing. Children go to school on-site. Therapists say the gains made in such controlled settings can be lost when a child returns home, so in-home interventions have more lasting results.
But many experts in the field agree that sometimes residential treatment is necessary, especially when children are a danger to themselves or others.
Cenpatico's denials have come despite the recommendation of kids' doctors, leading to a flood of appeals and procedural delays for children in the court system, public defender Zinman said.
In a recent case, which the Star reported on in May, Cenpatico wanted to cut off funding for sex offender treatment for a 16-year-old Tucson boy.
The teenager was in state custody at the time, so a Juvenile Court judge ordered DCS to appeal Cenpatico's decision. In the meantime, the judge ordered the teenager to stay at the treatment center in San Marcos, Texas, where he was thriving, according to his father.
In May, before DCS issued its formal appeal, Cenpatico agreed to continue paying for the boy to finish the program.
Placement decisions
Child psychiatrist Dr. Gary Hellmann, former medical director of Pantano Behavioral Health, said it's not always easy to determine when residential treatment is the best option.
Sometimes children have behavior problems that don't necessarily indicate mental illness but can cause serious disruption in a foster home or group home, he said. Those kids could end up in residential treatment for lack of a better option, which Hellmann termed a "frustration placement."
"It is important to my mind that we separate social control from mental health treatment," he said.
Hellman said Cenpatico's predecessor, the nonprofit Community Partnership of Southern Arizona, was more willing to approve residential treatment than Cenpatico, even though at times Hellmann felt community-based treatments would have been the better option.
But attorney Thea Gilbert, who has represented hundreds of children and parents in child-welfare cases, said Cenpatico appears to be denying Level 1 residential treatments across the board. The denials are often based on a paper review, without having met with the child, she said.
"It's really a continued pattern of denial of services for kids who are, frankly, one of the most vulnerable populations we have," she said. "It's the first time in the 20 years I've been doing this work that we've had a for-profit agency" as an RBHA. "In the past, you didn't hear about this being an issue."
Certain conditions must be met for a judge to order the probation office or DCS to pay for treatment that has been denied, probation officer Schow said. The court needs a psychological evaluation stating residential treatment is the least-restrictive environment for the child.
And usually when a judge orders treatment, all players — the child's doctor, the court's probation office, the child's defense attorney and the county's prosecuting attorney — support the treatment, except Cenpatico, he said.
Schow said he regrets that money could be a factor in whether the judge will order the treatment to be covered.
"We want the kids to be ordered into the services ... based on assessments, based on psychological evaluations," he said. "We don't want a judge to order something based on (whether there's) money available."
"He needs help"
In June, the Juvenile Court ordered the probation office to pay for Level 1 residential treatment denied to a 14-year-old boy Zinman represents. The boy has bipolar disorder, psychosis and post-traumatic stress disorder tied to abuse at the hands of a family friend, said his mother, Nina DeConcini.
He's been involved with the Juvenile Court before on domestic violence charges, DeConcini said. But the violence culminated one day in April when DeConcini said he tried to kill her.
"He's gone after me before, but never with this kind of determination," she said. "Typically, I see the debate in his eyes as to whether or not he was going to hurt me. This time, it was the debate in his eyes over whether he was going to use the two-by-four or the knife."
At that moment, a counselor from behavioral health agency Devereux Arizona knocked on the door of the family's trailer for a scheduled appointment with the boy.
The distraction gave DeConcini the chance to run outside and call the police. Her son threw the two-by-four after her so hard that it stuck into the wall, she said. DeConcini's son told her he felt completely out of control that day, until police arrived — bearing a bean-bag gun — and he was taken to juvenile detention. He was charged with three felonies and a misdemeanor, including assault with a deadly weapon.
"I love my son. I fight every single day for him," she said. "This is the disease and he needs help, and the insurance company is not willing to give the help that he needs."
In May, Pathways — which gets behavioral health funding through Cenpatico and is the main agency providing services to DeConcini's son — denied residential treatment placement. A Pathways spokeswoman said the agency can't comment on specific cases, nor other companies, including Cenpatico.
The denial said the boy had to first try and fail at a lower level of care, but DeConcini says he'd already done that. On the day he tried to hurt her, he was in the early stages of intensive, in-home counseling, which Pathways and Cenpatico recommended instead of residential treatment.
The boy waited in juvenile detention for weeks during an appeal, until the court agreed to pay for treatment at a Phoenix Level 1 residential treatment center. DeConcini is relieved her son is getting treatment, but she worries that option isn't going to help many families.
"I got lucky," she said, "but that doesn't mean that everyone's going to."
Lengthier stays
Court attorneys fear the denials, and time-consuming appeals are reversing gains the Juvenile Court has made in reducing the juvenile detention population and lengths of stay.
"That's the worst problem," said Zinman, who represents children in delinquency cases. "Because of these issues, my kids are sitting in detention longer than they should."
Court officials would not comment on the denials' impact on lengths of stay, but court data indicate more kids are staying in detention for longer periods.
Between the start of March and the end of May, the average length of stay for children in juvenile detention was 23.7 days, compared with 20.2 during the same period in 2015.
During that period this year, the average juvenile detention population was 48.4 children, compared to 42.8 during the same period in 2015.
Tucson doesn't have enough intensive community-based programming, providers say.
Limited availability
The best in-home alternative to residential treatment is "multisystemic therapy," an evidence-based, intensive in-home treatment program, said Hellmann, who is now at Banner-University Medical Center Tucson.
"It's the kind of treatment we wish all families could get, but in fact it's not easily available" because of limited capacity locally.
Over a period of three to five months, a therapist works with the child's entire family and surrounding environment, initially coming by three days a week and staying on call 24/7 to respond to any family crises. The idea is to change a child's environment to defuse situations before they escalate into a crisis and to reduce a child's problem behaviors, such as using drugs.
It's a nationally recognized program with proven success rates, but only one agency in Arizona provides the service: Phoenix-based Touchstone Health Services. And it won't work for kids in the child welfare system who don't have a permanent home.
Touchstone has just four therapists in Tucson, who can each work with up to five families at a time. For new referrals, wait times can range from six to 12 weeks, said Kimberly Egan, director of evidence-based programs at Touchstone. The agency hopes to add two more therapists in Tucson.
Schow said court leaders have been meeting frequently with Cenpatico about the need to boost local capacity for in-home services that can be an alternative to residential treatments.
"They're working with us," he said. "We are making progress."
Get local news delivered to your inbox!
Subscribe to our Daily Headlines newsletter.