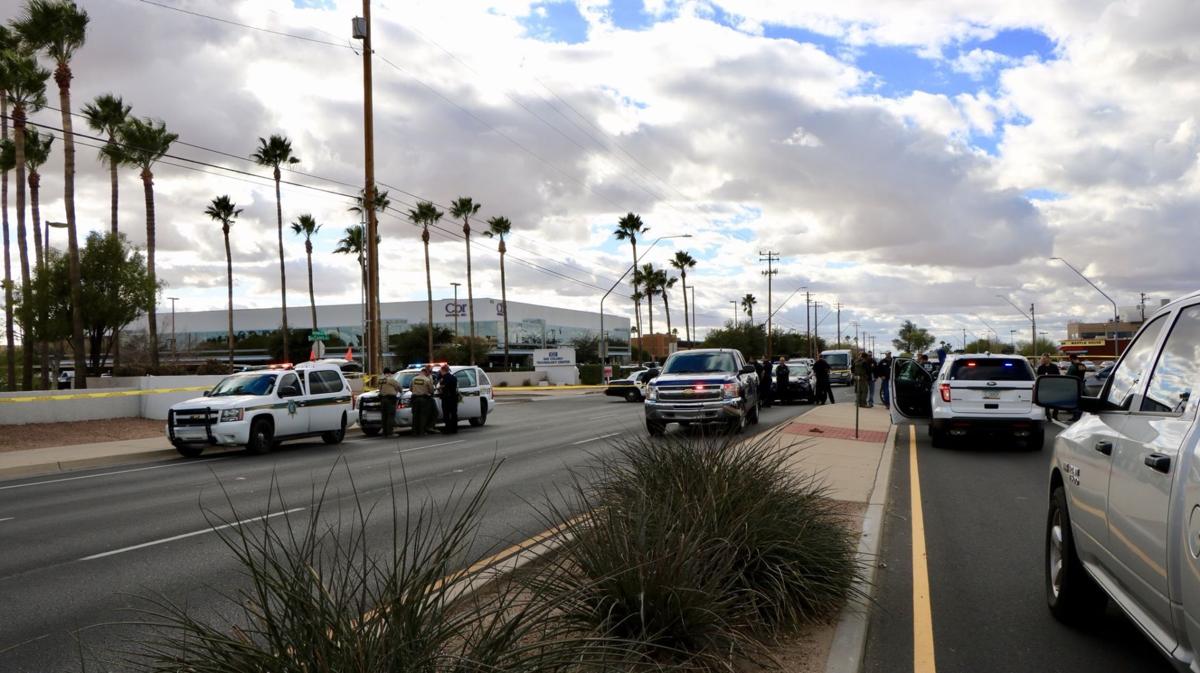 Tucson police detectives are investigating a shooting involving a federal agent that happened Wednesday afternoon near the Tucson airport, authorities said.
No one was injured during the shooting, which involved a U.S. Drug Enforcement Administration agent, said Sgt. Pete Dugan, a Tucson Police Department spokesman.
A man was taken into custody and a woman is outstanding, said Dugan.
At about 2 p.m., members of the DEA Task Force were conducting an investigation in the area of East Valencia Road and South Country Club Road with the assistance of the Pima County Sheriff's Department.
During the investigation, a DEA agent tried to stop a vehicle. The vehicle was headed west on Valencia and the driver stopped in the middle of Valencia at South Bay Colony Drive, said Dugan.
A man and woman jumped out of the vehicle and ran, and a DEA agent chased the man on foot south on Bay Colony Drive. During the chase, the suspect pulled out a handgun and attempted to carjack a vehicle. The driver of the vehicle drove off before the suspect could get into the car, said Dugan.
He said in the car was a mother, her daughter and the daughter's three children.
Shortly after the attempted carjacking, the DEA agent and the suspect were involved in an altercation, said Dugan. The federal agent fired his weapon, and the suspect ran.
Federal agents, deputies and officers saturated the area in search of the suspect and he was found in a desert area and taken into custody without incident, Dugan said.
Tucson police detectives were at the scene Wednesday night investigating the federal agent involved shooting, said Dugan. He said the suspect is in TPD custody and is facing charges.
Get local news delivered to your inbox!
Subscribe to our Daily Headlines newsletter.