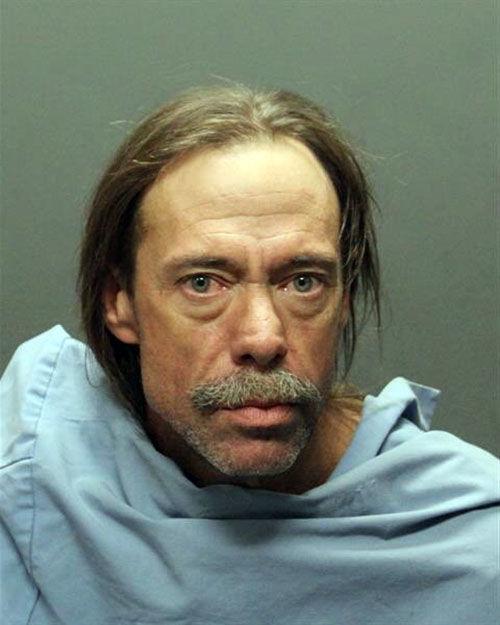 The officer involved was identified Tuesday as Matthew Powell, a nine and a half-year veteran of Tucson Police Department who chased after the gunman and returned fire.
The traffic stop marred by gunfire occurred around 3 a.m. Monday on North Tucson Boulevard near East Blacklidge Drive.
By Monday evening, authorities established that the wanted man was likely on Tucson's south side. A K-9 unit tracked the suspect to a bus bench near South Alvernon Way and East 29th Street and he tried to run off as officers closed in, a news release form Tucson Police Department said.
"As they attempted to apprehend him, he fled on foot and was struck by a law enforcement vehicle," it said.
The suspect, Paul Irvin, 48, was taken to hospital with non life-threatening injuries and was later booked into the Pima County Jail on suspicion of aggravated assault on a peace officer.  Police said he still had a gun on him when taken into custody. 
Homeland Security and the U.S. Marshals assisted TPD detectives in the investigation, the news release said.