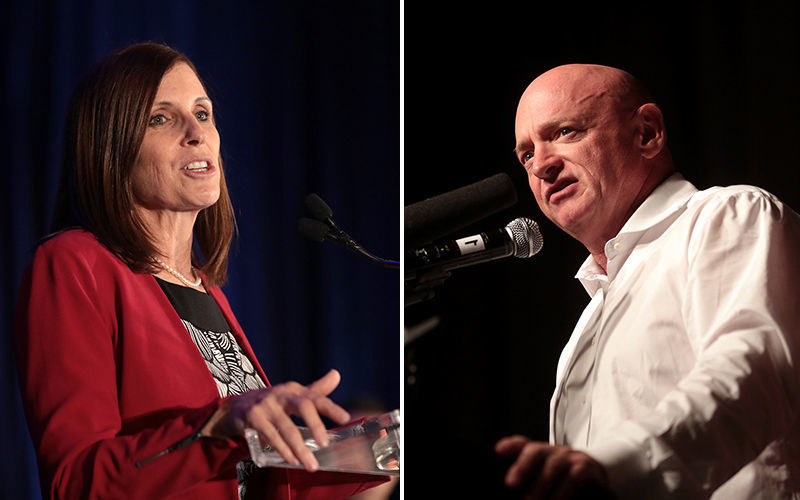 Tucson Unified School District board member Rachael Sedgwick says she got married in Jamaica, where she previously said she would be visiting until May.
"Going forward, I'll now celebrate anniversaries on 3/19," Sedgwick posted on her Instagram, along with a photo of herself in a white dress next to her husband. She said she still intends to return to Tucson.
"I plan to finish my term on the board, and I will work by remote (along with all other board members) until things settle and COVID-19 is no longer disrupting daily life," she said in an email.
She doesn't think working remotely from Jamaica will complicate fulfilling her board duties, "thanks in part to the fact that, to date, I have actively gone above and beyond my duties," she said in a previous email, on Feb. 28.
A person must reside in the district to be a member of any local school board. Sedgwick is still registered to vote within district boundaries.
She terminated her bid for the Pima County Board of Supervisors District 5 race on Jan. 15 and has not filed to run again for the TUSD board. Her seat is up for election in November.
McSally offers measure to withhold pay of Senators
On Tuesday, Sen. Martha McSally did something a lot of Americans were already thinking: She introduced legislation to stop senators from drawing their salary until they passed a relief package to address the coronavirus pandemic.
Under the Arizona Republican's resolution, she and her Senate colleagues would see their pay temporarily withheld until they passed the relief bill or until the last day of the 116th Congress, whichever came first.
The Senate finally approved the $2 trillion package late Wednesday, before any action was taken on McSally's measure. Most members of Congress are paid $174,000 a year. The Speaker of the House makes $223,500, while the Senate's president pro tem and majority and minority leaders make $193,400. So why didn't McSally's resolution require senators to forgo their pay altogether, rather than have it withheld and then paid to them in full later?
Because of the 27th Amendment. The most recent addition to the Constitution prohibits a sitting Congress from giving itself a raise or cutting its pay during its current session.
tips from outer space
As a former astronaut, Senate candidate Mark Kelly knows how to deal with isolation better than most people.
During an interview Monday on Phoenix news radio station KTAR-FM's "Gaydos and Chad Show," the Democratic challenger to McSally offered some advice for all the people currently trapped at home by coronavirus.
He said each of his four space shuttle missions lasted about two weeks, but they were so crammed with tasks and experiments that there wasn't a lot of time to dwell on being cooped up so far from home. So staying busy can help. Longer trips to space require more in the way of self-care, Kelly said.
"For space station crew members — like my brother who spent nearly a year on the space station — they've got to make sure that every day they are doing exercise, that they're taking some time for themselves, and that they stay connected with family and friends on Earth."
So look on the bright side, fellow pandemic prisoners: Unlike Mark's and Scott's trips into space, at least we can go outside to exercise if we want.
Higher voter turnout than 2016
Fifty-seven percent of registered Pima County Democrats voted in this year's presidential preference election, three percentage points higher than the 2016 election, according to figures released by the county recorder's office.
Of the more than 133,000 voters, 89% voted by mail.
The recorders' office mailed almost 186,000 ballots and had nearly 120,000 returned either by mail, to an early voting site, or to an emergency voting site, good for a return rate of 65%.
Former Vice President Joe Biden earned the most votes in Pima County with about 45%. Vermont Sen. Bernie Sanders followed with about 32%, Michael Bloomberg took about 9% and Massachusetts Sen. Elizabeth Warren had about 6%.
Pete Buttigieg and Minnesota Sen. Amy Klobuchar were the only other candidates to win more than 1% of the vote in Pima County, tallying nearly 2% and 4% respectively.
Sign code loosening proposed
Sign codes may not have been the first problem to come to your mind after this pandemic arrived in Arizona, but a few Tucsonans say we need to change them as a result.
A result, of course, not so much of the pandemic itself but the closures of businesses that have resulted.
Bill Beard, a GOP candidate for Pima County supervisor in District 1, called for an "immediate suspension and relaxation of the existing sign codes and related rules governing the advertising of businesses."
The idea, he said, is to give businesses more freedom to get the word out in these tough times.
"Obviously, safety concerns should not be overlooked, but if they want to put a big banner on the side of their building and a sandwich board on the sidewalk, they should be able to."
Turns out that the Tucson Metro Chamber of Commerce and Metropolitan Pima Alliance were also working on this issue, said Amber Smith, president of the chamber.
Elected officials have not made the sign code their top priority yet, but the alliance is working to get various local governments to commit to the same sort of proposal for temporarily loosening restrictions.
Danyelle Khmara
Henry Brean
Henry Brean
Justin Sayers, Alex Devoid
Tim Steller