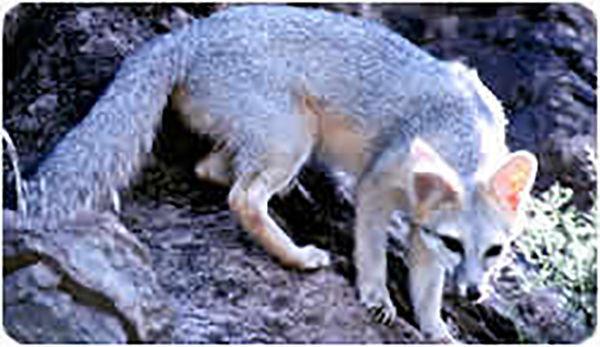 A Tucson woman was bitten by what authorities suspect was a rabid fox, which was later found drowned in a nearby bond, officials said.
At about 11:30 a.m. Wednesday, the woman was walking on a pathway along the Pantano Wash in Rancho del Lago, when the fox attacked her and bit her on the calf, according to a news release from the Arizona Game and Fish Department.
The fox, which apparently drowned in a golf course pond it entered after the attack, was recovered and submitted for rabies testing, as it was reportedly seen in the area acting erratically earlier in the day, the release said.
The woman was bitten when she tried to kick the fox away. Although the wound isn't serious, she's being treated for possible rabies exposure, the release said.
People are advised to avoid contact with and not approach wildlife that is behaving abnormally or seems ill, AZGFD regional supervisor, Raul Vega, said in the release.
If someone sees a rabid animal, they should call AZGFD at 623-236-7201 or the Pima County Health Department at 724-7797.
Rabid animals appear disoriented or intoxicated, salivate heavily or appear thirsty, the release said.
Officials also advise that people avoid touching dead wildlife and keep pets away from them.
Cats, dogs and livestock should be regularly vaccinated for rabies, and dogs should be kept on leashes when outdoors, the release said.
If pets are injured by wildlife, owners should visit a veterinarian.
In Arizona, foxes, skunks and bats are the principal hosts of rabies and carry their own distinct strains, the release said.
Each year, roughly 15 people are exposed to rabid animals in Arizona.
Get local news delivered to your inbox!
Subscribe to our Daily Headlines newsletter.