26 protest signs from Arizona #RedforEd teacher rallies
A look at some of the signs teachers and supporters have made for #RedforEd marches in Arizona. 
"Give my mom a raise!"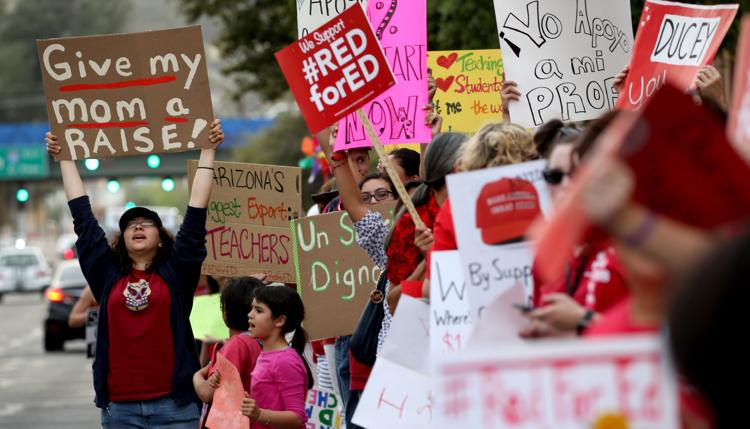 "Teachers need more than apples"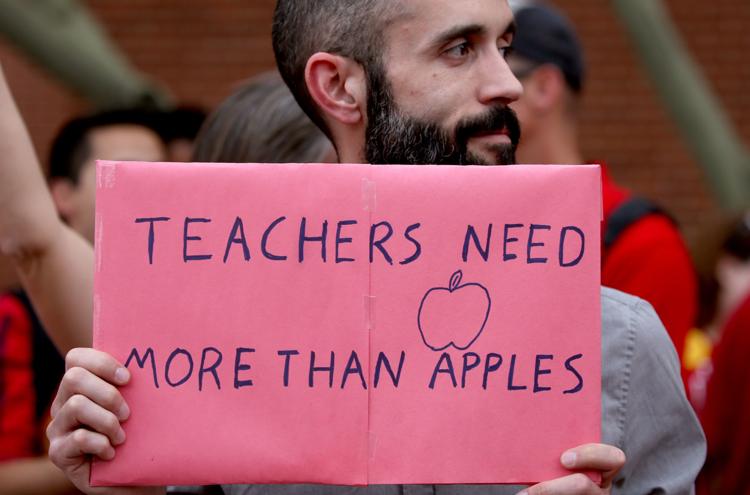 "I find your lack of funding disturbing"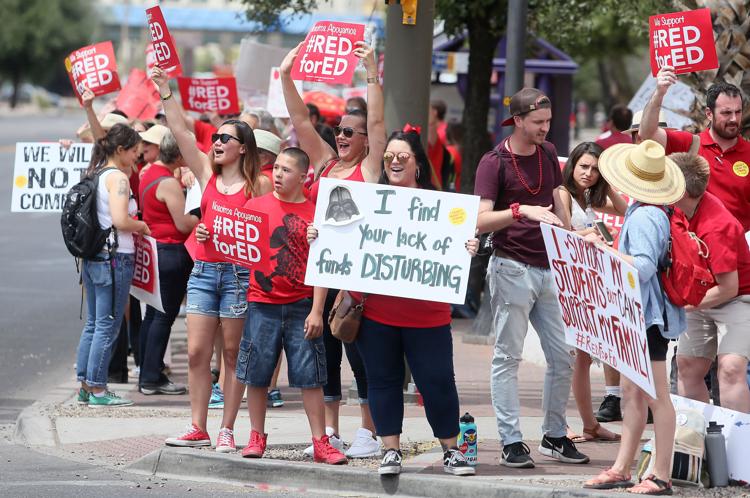 "This would not happen at Hogwarts"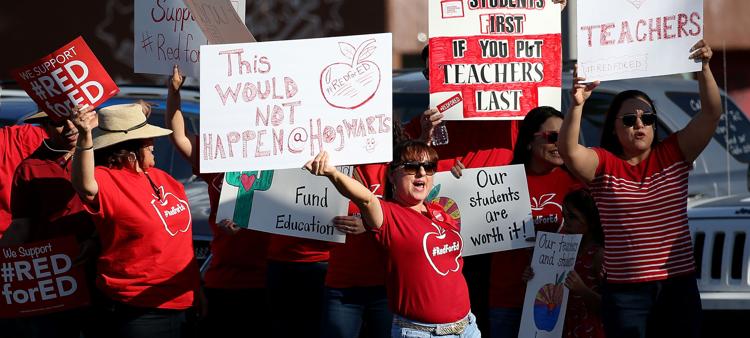 "School funding would be groovy"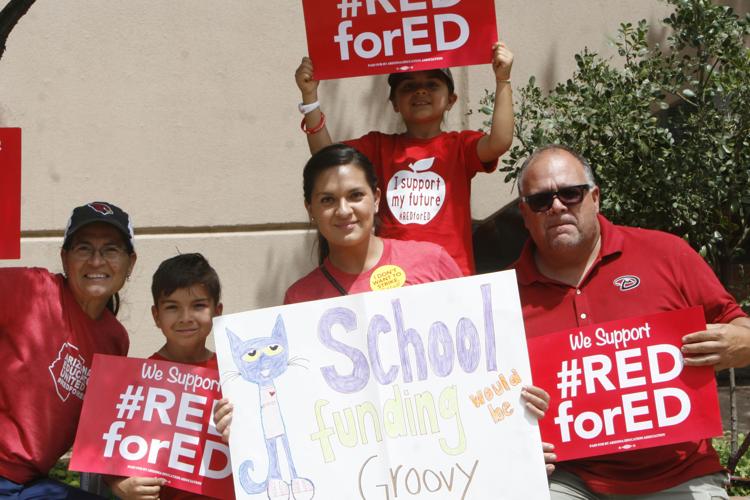 "2008 called and it wants its funding back"/"I'd rather be teaching"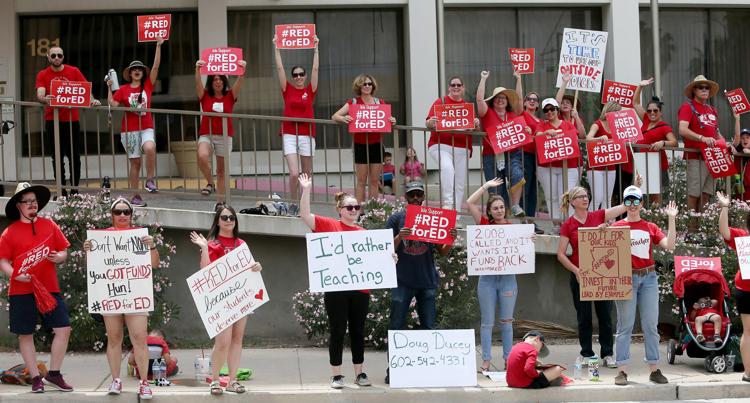 "Stone Cold Doug Ducey"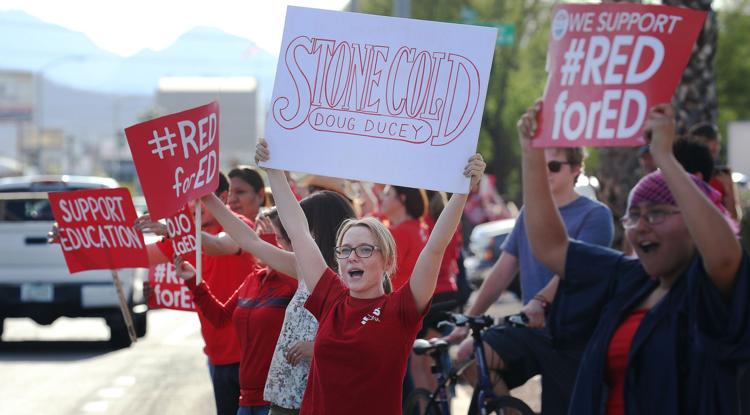 "If you think education is expensive, wait until you see how much ignorance costs."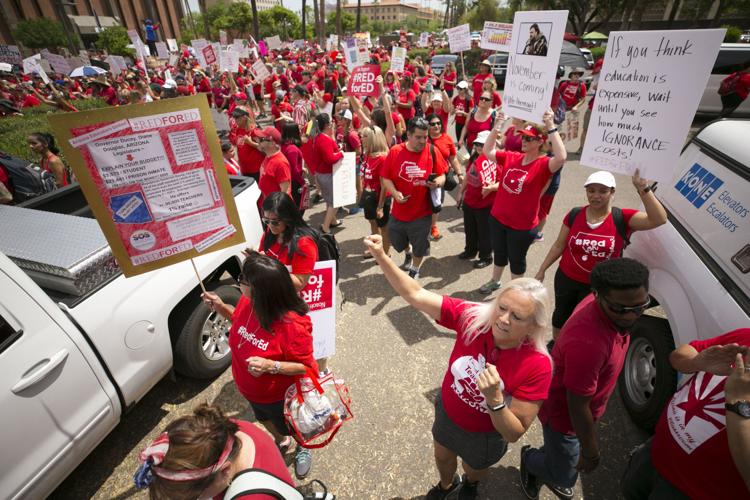 "This is why we can't have nice things"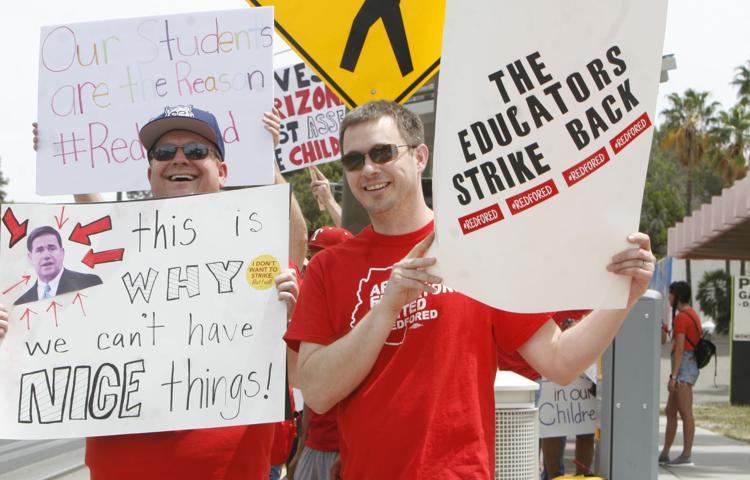 "WTF: Where's the funding?"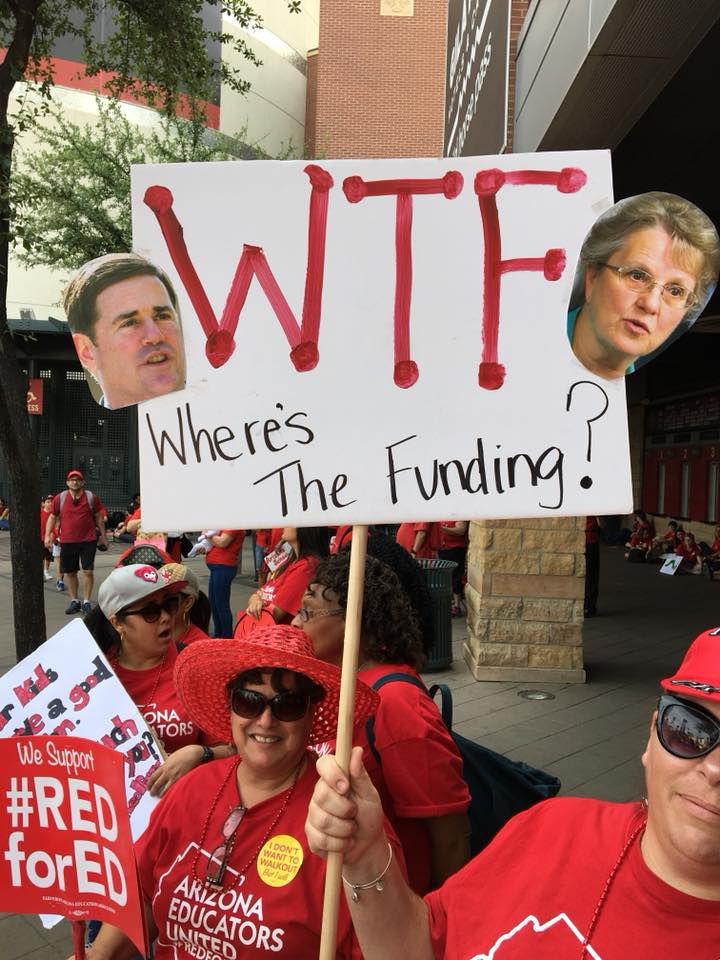 "My 32 3rd graders deserve better"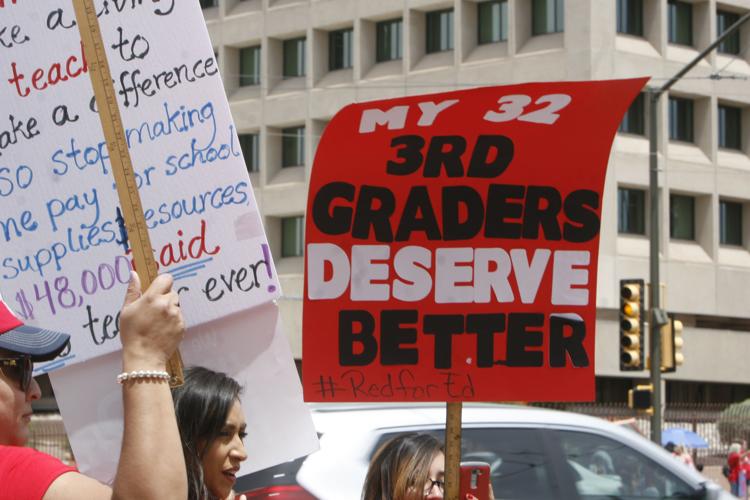 "Don't make me go all We$t Virginia on you"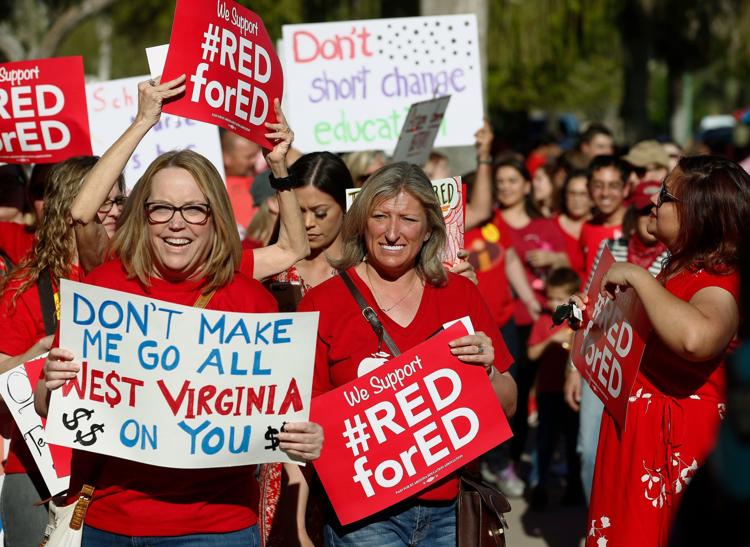 "Arizona exports teaching talent"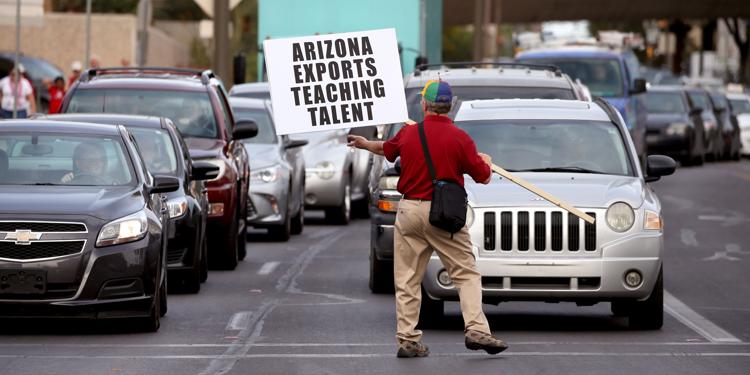 "I have never had a fully funded education"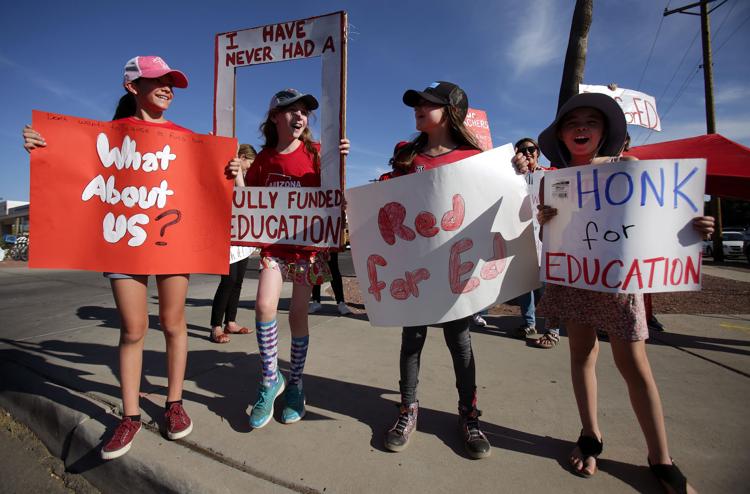 "Make Arizona Smart again"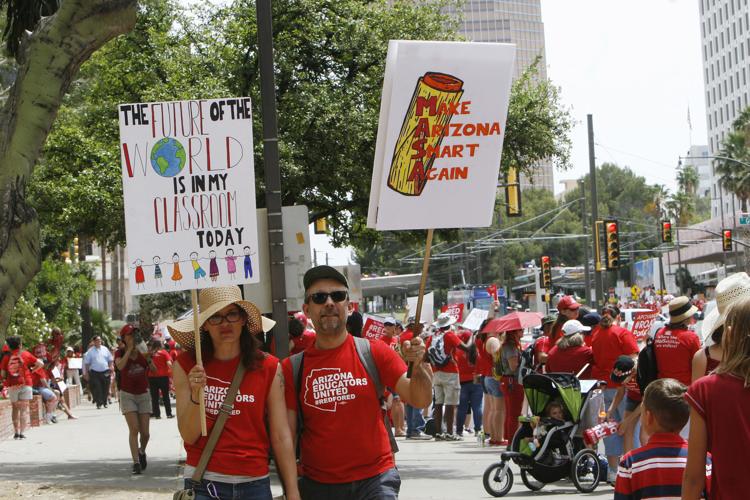 "Starving the schools feeding the rich"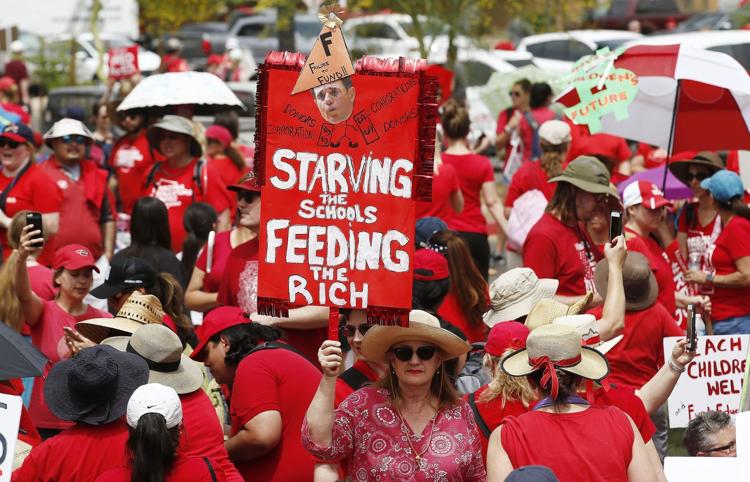 "Teachers want their careers valued and respected"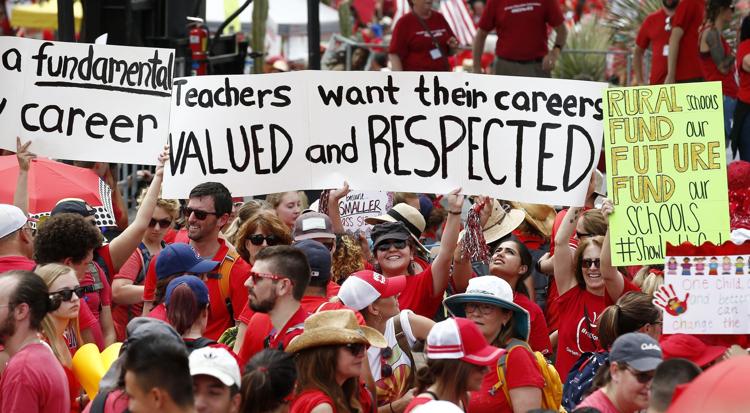 "No teachers or support staff left behind"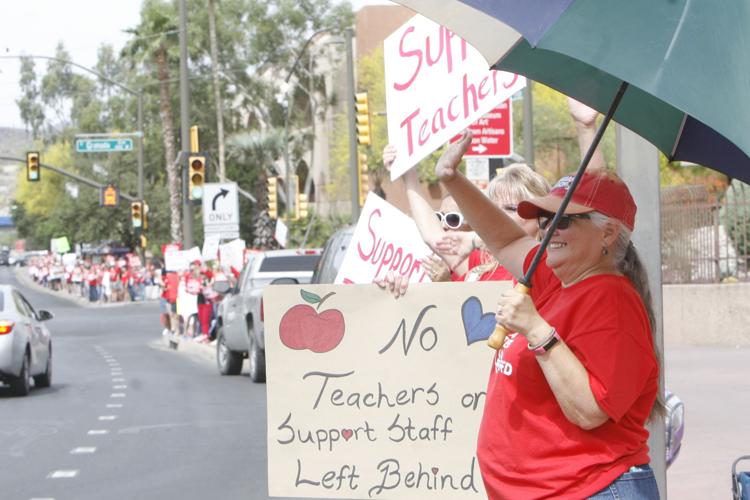 "Teachers are walking out so we can walk into a better future"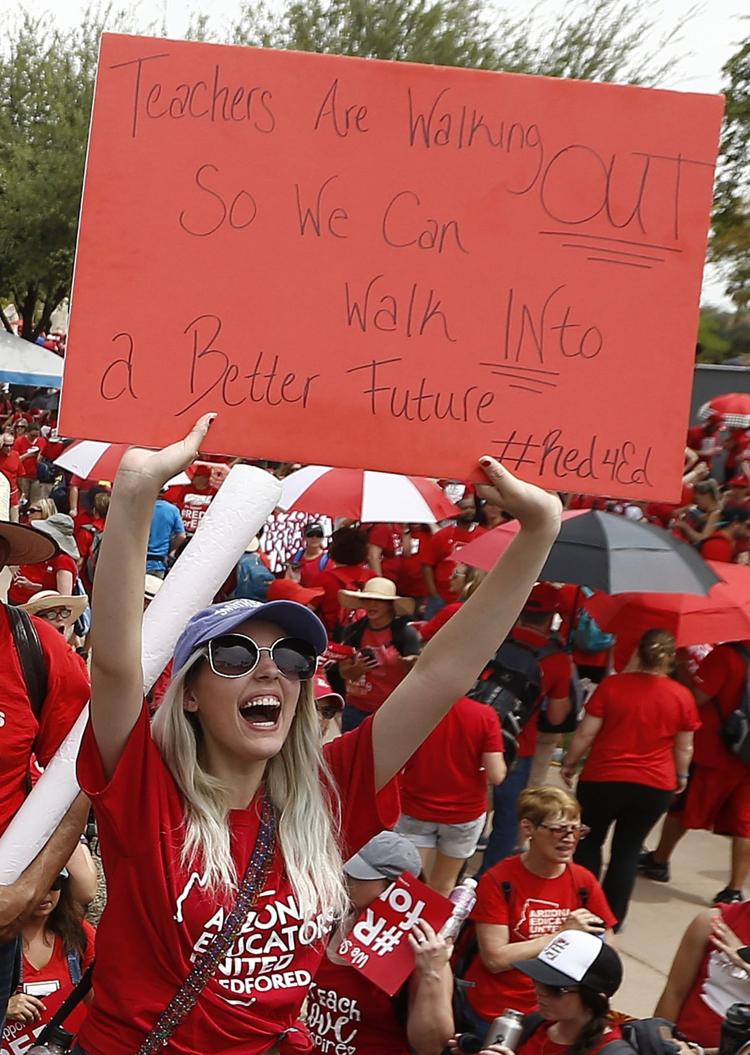 "It's not political, it's survival"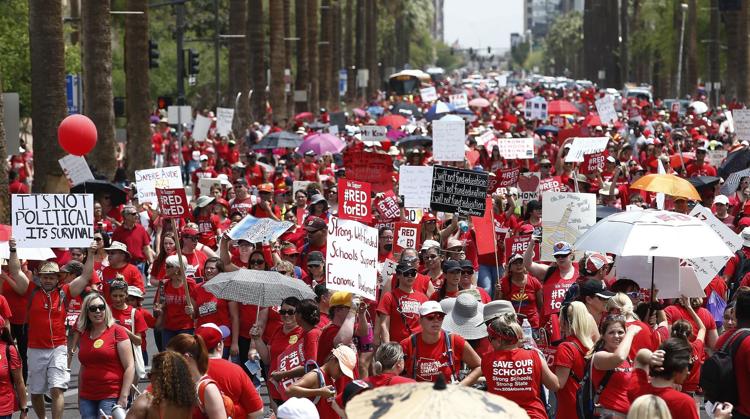 "Invest in Arizona's largest asset -- the children"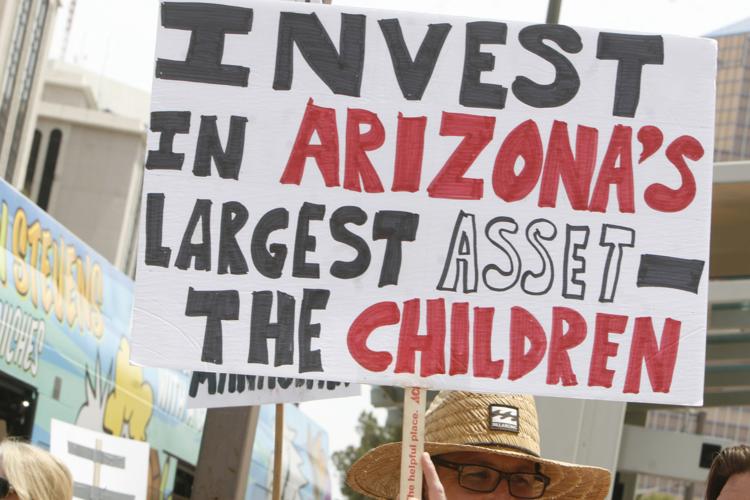 "I work to make a living, I teach to make a difference, so stop making me pay for school supplies & resources. $48,000? Said no teacher ever!"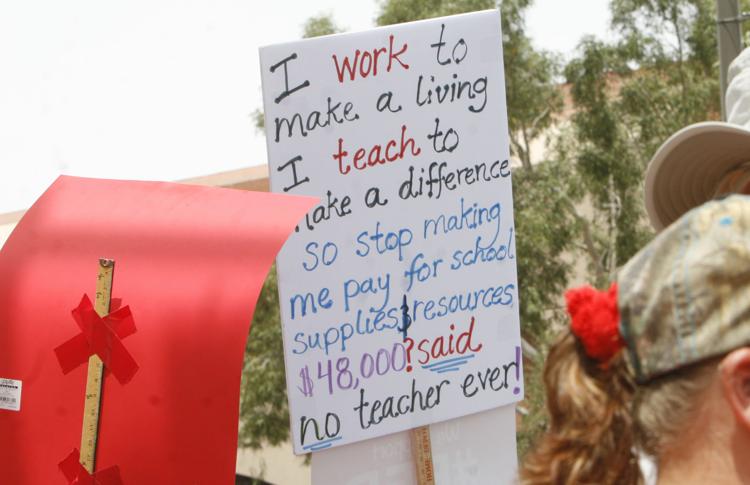 "You can't put students 1st if you put our teachers last!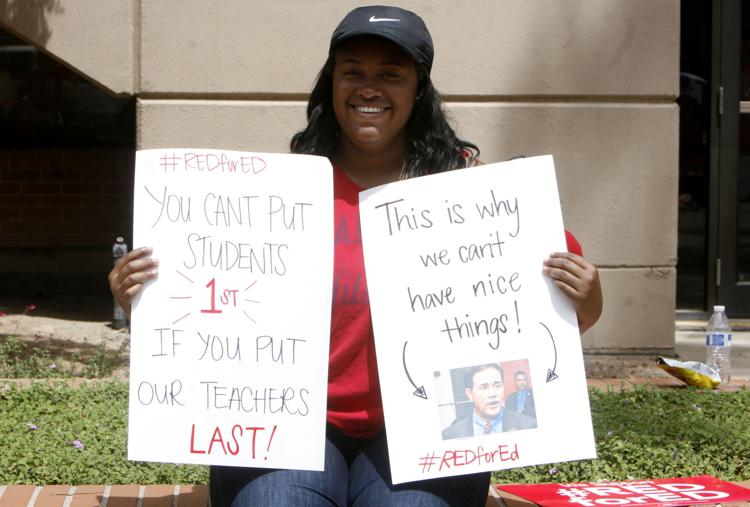 "Support educators who rise up. Ducey, you really have to wise up."
"I'd rather be teaching but this is important"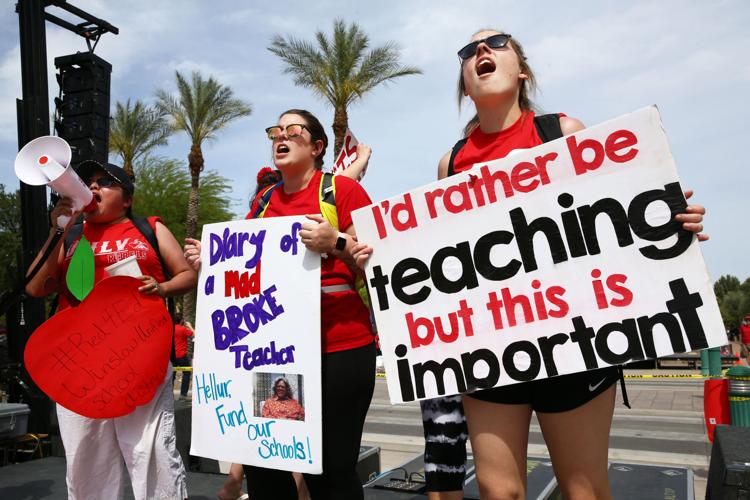 "Make teacher exploitation extinct"