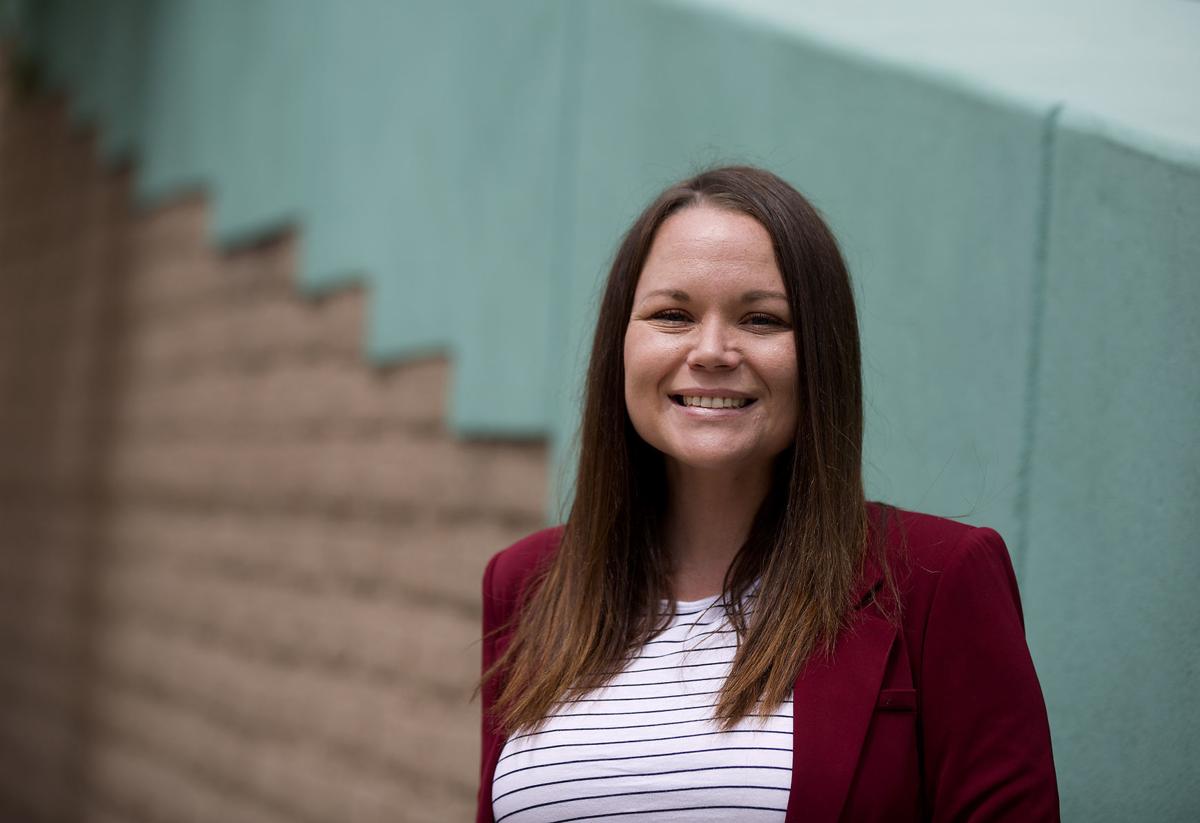 Nicole Werner never thought she'd be where she is now.
The 38-year-old mom of four is getting ready to graduate from Pima Community College with her associate's degree with a concentration in psychology.
She's the commencement speaker at this year's May 23 graduation ceremony, where she plans to speak about diversity and coming together as a community.
Werner's journey at PCC started when she received her high school equivalency diploma a few years ago. At the time, she was also going through a divorce.
"(School) was something I wanted to do," she said, adding that it was harder to go back to school when her kids were younger.
"I was raising four kids and once my youngest was in kindergarten, I wanted to establish my own freedom for myself," she said.
Werner said she had been on her own since the age of 16 and, at the time, wasn't thinking about school.
She said she was living in "survival mode" at the time, not thinking about the future but thinking of the "immediate moment and what my immediate needs were at the time."
"I was in a really bad spot and I had a lot of trauma in my past," she said.
"I just want to stress to people that above all, if you're suffering, seek help," she said. "It's really important."
When Werner went back to school, she had to balance classes, caring for her children and at some points worked up to three jobs — in addition to managing anxiety and depression.
Also during her college career, she flew to Pennsylvania to be with her mother as she was taken off life support. She also lost two of her grandparents and took care of her ex-husband's medical expenses after a bad car crash.
"It was really hard and it still is," she said. "I think that's just life. If you wait for ideal circumstances to do something for yourself, you're going to be waiting for the rest of your life."
Sometimes she had to take fewer classes, but she never quit.
"That was key for me — to slow down when I needed to, but not to stop," she said.
Werner has since remarried and her youngest child is in middle school. Her oldest is 18 and a first-year PCC student.
She said her kids are her No. 1 inspiration and that her husband is extremely supportive.
"I never pictured myself in any of the roles I play today — a mother, a student, a wife," she said. "I enjoy them so immensely and I'm so, so glad I lived to be able to experience them."
In addition to giving PCC's commencement speech on Thursday, Werner will be graduating with her associate's degree with a focus in psychology.
"I've always been really interested in psychology," she said, adding that mental illnesses run in her family.
And in the fall, Werner is off to the University of Arizona, where she was accepted into the Honors College.
She isn't too sure what she wants to do as a career, but she knows she wants to help people.
As for her time at PCC, she said she's valued her experiences.
"I've had a lot of professors and advisers here — almost too many to name — that, along the way, were pockets of inspiration," she said. "I cannot understate the sense of community and family and well-being that I found here at Pima."
Contact reporter Gloria Knott at gknott@tucson.com or 573-4235. On Twitter: @gloriaeknott