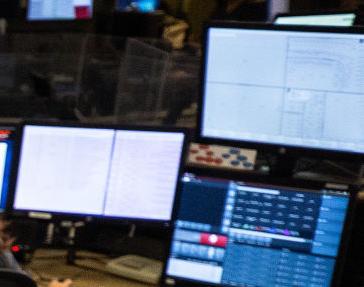 Pima County residents now have the option of sending a text message to 911 instead of making a phone call when they need emergency help.
The change, brought on by a settlement of a federal lawsuit against Arizona, is aimed at helping people who can't speak due to medical issues or a disability, and those who may need to summon help quietly in dangerous situations, the Pima County Sheriff's Department said Thursday in announcing the measure.
Traditional 911 voice calls still are preferred since they allow 911 operators to gather information that could be helpful to first responders, the department said.
Text-to-911 is intended for use by "those who are unable to speak during an emergency, or for those who are deaf, hard of hearing or speech-disabled,"
The text messages will be handled by the same 911 dispatchers that handle voice calls.
To initiate a text, a user enters 911 in the To: field of the message, then types the location and type of emergency into the text field. The Sheriff's Department says knowing your location and relaying that in your text is the most important information to provide to the dispatcher.
The new system has limitations, the department said.
It won't work with a 911-only phone or with an internet messaging program, and texts in the English language are preferred because translation services are limited, the sheriff said. Some 911 texts will have to be transferred to the proper agency.
To settle a federal lawsuit, Arizona agreed to pay $1.36 million for statewide changes so residents can contact 911 by text message.
The suit, co-funded by the National Association of the Deaf and Arizona Center for Disability Law, was filed in 2016 by three Phoenix-area plaintiffs under the Americans with Disabilities Act, which says disabled people must have equal access to government programs.
Counties have to apply for the state funding to implement the Text-to-911 service.
For more information on texting 911, go to az911.gov.
A map on the website shows that public-safety agencies in Maricopa County can accept 911 texts as well as the Nogales Police Department and Santa Cruz County Sheriff's Department in Santa Cruz County. Agencies in Pinal and Cochise counties are still pending on the ability to accept 911 texts, according to the website.
Contact reporter Carol Ann Alaimo at 573-4138 or calaimo@tucson.com. On Twitter: @StarHigherEd