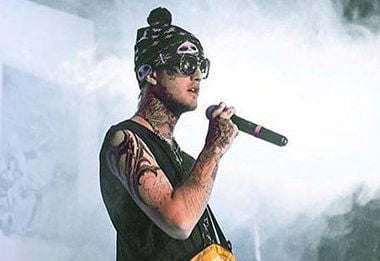 The cause of death for rapper Gustav Ahr, also known as Lil Peep, was the toxic effects of the synthetic opioid fentanyl and alprazolam, commonly sold as Xanax. 
The 21-year-old rapper's death on his tour bus prior to a Nov. 15 concert in Tucson was certified as accidental, according to a news release from the Pima County Office of the Medical Examiner. 
Tucson police said Ahr was found dead on his tour bus ahead of a scheduled concert at The Rock, 136 N. Park Ave. 
Tucson police closed the investigation of Ahr's death as a possible homicide, said  Sgt. Pete Dugan, a spokesman with the Tucson Police Department. Police are still investigating where the drugs came from. 
Sarah Stennett, who runs First Access Entertainment, a company that previously worked with Ahr, said in a statement at the time that she was "shocked and heartbroken" about the death.
"He was highly intelligent, hugely creative, massively charismatic, gentle and charming," she said. "He had huge ambition and his career was flourishing."
A Long Island native who later relocated to Los Angeles, Ahr built his career on homemade mixtapes released on the audio sharing platform SoundCloud.
Millions of online listens led to the August release of his first full-length album, "Come Over When You're Sober, Part 1."
With tattoos covering his body and parts of his face and a shock of blond hair, Ahr's striking appearance caught the fashion world's attention. He made runway appearances for several labels in Europe and his ambitions in that realm rivaled his dreams for his rap career.
In her statement, Stennett passed along comments by Ahr's mother.
"She asked me to convey that she is very, very proud of him and everything he was able to achieve in his short life," Stennett wrote.