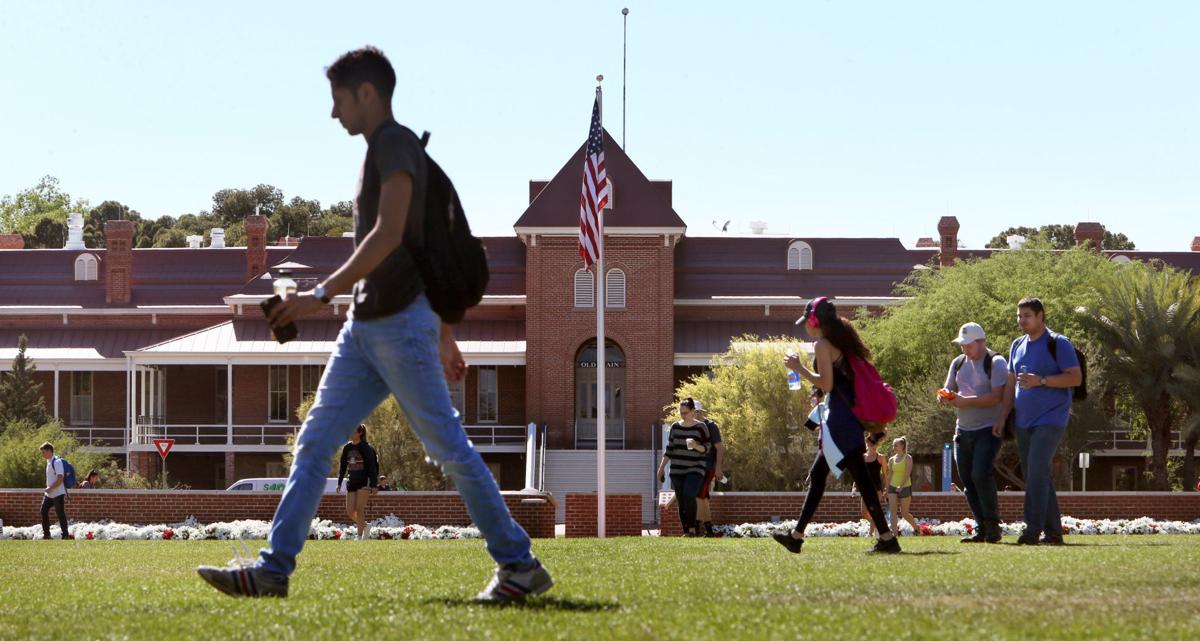 The Arizona Board of Regents approved a 2 percent tuition hike for incoming University of Arizona freshmen at Thursday's meeting in Tucson. There will be no increase in mandatory fees.
It is the lowest increase in tuition and fees in more than five years.
Outgoing board president Eileen Klein congratulated the Regents for "stabilizing tuition rate increases" over the last five years.
Board chairman Bill Ridenour said, "Our board has worked to continue an ongoing, multiyear effort to slow tuition increases and improve predictability for students and families with resident undergraduate tuition increases averaging less than 3 percent per year from 2013 to 2018."
Added regent Larry Penley: "I'd like to come to this table before I retire and have no increases or (see a) decline in tuition for citizens in the state of Arizona, but that can't be done unless we work with our governor and Legislature."
The increase does not apply to more than 95 percent of current students whose tuition and fee costs are frozen for four years under the UA's Tuition Guarantee program implemented in 2014.
For entering freshmen, the annual cost, including mandatory fees and tuition together, for residents will be $12,447, which is $220 more than what current freshman pay. Nonresidents will pay $36,346, which is $688 more than the cost for current freshman.
New in-state graduate students will pay about $230 more in tuition and fees next year; incoming nonresident graduate students will see an increase of about $630 over this year.
The tuition increase will allow the school to expand resources to provide more counseling and mental-health services to students; provide more financial-aid services; grow subsidies for child-care vouchers for students; invest in merit-based raises for faculty and staff; and address operational needs such as information and technology security.
"We need to provide highest quality, lowest cost with best service to students," UA president Robert Robbins said.
The Regents also set tuition rates for Northern Arizona University and Arizona State University.
Following the vote, regents discussed possible improvements to the tuition- and fee-setting process.
Regents would like to set tuition and fees for multiple years at a time, starting as early as next year. Such a change would promote more stability and predictability for students and parents, Klein said.
The main focus of the discussion, however, steered toward the state's lack of funding for the universities.
ASU President Michael Crow urged the board to spend more energy toward securing investment from the state for tuition.
"There are some (in the Legislature) that feel that we're a better institution because they've reduced funding, that we've become more innovative and adaptable," Crow said. "Yes we are more efficiency, but that same efficiency could produce more product (educated students) at net lower cost."
Crow continued: "We have new ways of doing things which for (the state's) limited investment can help more students be successful. We haven't spent enough time and energy helping people understand this."
Contact Mikayla Mace at mmace@tucson.com or (520) 573-4158. Twitter: @mikaylagram.
Get local news delivered to your inbox!
Subscribe to our Daily Headlines newsletter.