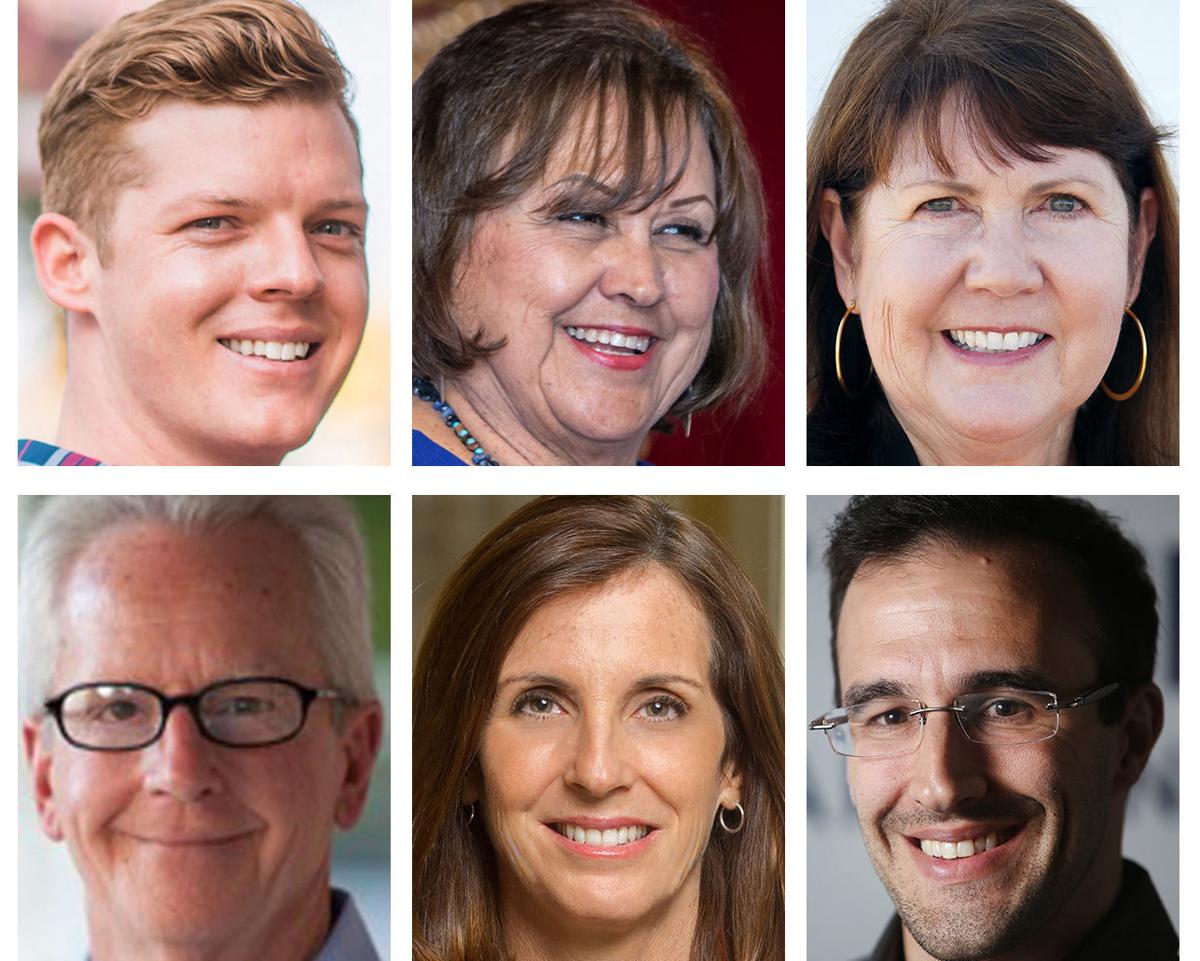 In what is expected to be one of the hottest political races next year, Republican Congresswoman Martha McSally continues her unbroken streak of raking in more cash than her would-be Democratic rivals.
The two-term Republican took in $929,935 in donations for her re-election campaign between July and September, filings with the Federal Election Commission show. The figure includes $145,054 in contributions from political groups.
By comparison, the five Democrats vying to replace her raised a combined total of $487,673 in the same time period.
While McSally has amassed roughly $1.45 million in her campaign war chest, the cost of fundraising cuts deep into how much cash her campaign can generate.
With no formal Republican challenger facing her in a primary next year, McSally's campaign team has spent $481,000 with a large amount going to pay for postage to send letters across the country to potential donors.
Former Congresswoman Ann Kirkpatrick, who entered the race two months ago after moving into the district, led in terms of Democratic candidates — bringing in $337,852 in donations.
She has raised $276,808 with individual donations and an additional $60,500 coming from various political committees.
Her critics, including the Republican National Committee, are quick to point to the fact that roughly $20,000 of those political donations came from groups associated with Democratic leadership groups as well as House Majority Leader Nancy Pelosi.
Rodd McLeod, a spokesman for the Kirkpatrick campaign, said more than 4,000 individuals gave to the campaign in the last two months.
He believes it is the best indication of the deep public support for the former congresswoman in CD2.
Kirkpatrick had approximately $268,841 in her campaign war chest at the end of the September, according to FEC records.
Former state Rep. and emergency-room physician Matt Heinz raised $61,247 as he makes another run for congressional office.
He has $186,430 in his campaign war chest.
A closer inspection of donations to both Kirkpatrick and Heinz reveal both received tens of thousands in donations that can't be spent during the primary, earmarked specifically for the general election.
Mary Matiella, retired assistant secretary of the Army, raised $61,929 between July and September and has $57,038 in her campaign checkbook.
Billy Kovacs, a small-business owner, raised $20,282 in the last three months according to FEC records while former state Rep. Bruce Wheeler raised $6,362 in the same period.