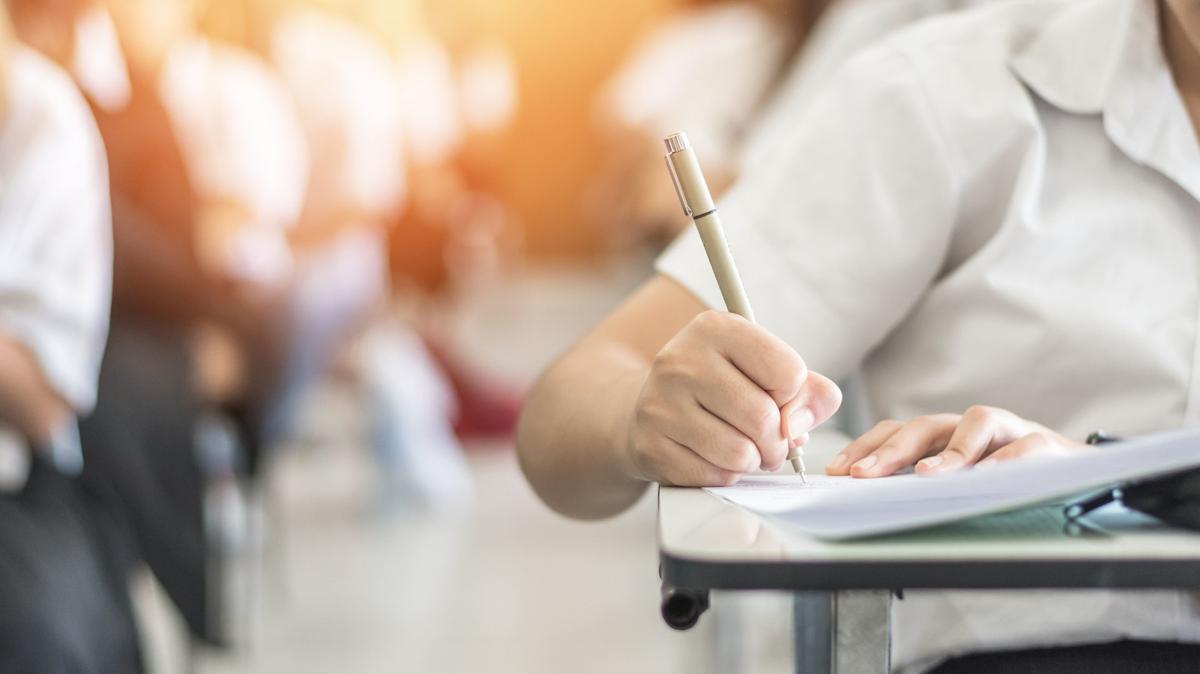 Arizona has long worked to give local school districts the autonomy to operate in a way that best suits their individual student populations, but a recently published national report says the state's approach has backfired when it comes to improving its lowest performing schools.
The nonpartisan Check State Plans Project asserted Arizona's policy for improving underperforming schools technically complies with federal regulations — it's a word-for-word copy of the U.S. Department of Education's own policy — but it puts most of the burden of improving D- and F-rated schools on the districts themselves. The lack of streamlined, consistent state oversight causes struggling schools to continue to struggle, despite district efforts to keep them out of the weeds.
To avoid that outcome, the Arizona Department of Education needs to universalize the procedures it uses to assess progress and the support it offers districts, the report argued. Universalizing, the researchers said, would ensure all districts, regardless of their geographic location or financial situation, have an equal shot at improving struggling schools.
The recommendations, which come from a team of education policy experts, were rejected by the current Department of Education administration led by Superintendent Diane Douglas, who will leave office at the end of the year.
"That's the antithesis of how we operate in Arizona," said Devon Isherwood, who oversees school improvement at the state Department of Education.
Isherwood said the department's school improvement policy was written purposefully in "compliance-mode" to give districts the most autonomy possible when determining how to minimize their respective achievement gaps.
"As an example: schools on the Navajo reservation's needs and wants are very different than downtown Phoenix," Isherwood said.
There are over 230 D- and F-rated schools across Arizona, with nearly four dozen in Pima County. TUSD, Marana and Sunnyside — districts that serve higher percentages of students from lower socioeconomic backgrounds — account for the majority of the Tucson-area's low-rated schools. Amphitheater, another district serving students from lower-income backgrounds, had one D-rated school when ADE initially released school grades, but that rating is now under appeal. 
DOUBLE-EDGED SWORD
Gabriel Trujillo, the leader of Tucson's largest school district, said the state's individualized approach has pros and cons as far as a district like TUSD is concerned.
Trujillo agrees with Isherwood, in one respect: treating districts with failing schools on a case-by-case basis is somewhat necessary, he said, because of the diversity of problems they face.
There is no universal cure, he said, to improving test scores and narrowing achievement gaps because the root causes of those issues are not one-size-fits-all.
But some aspects of the Department of Education's school improvement procedures and practices should be the same, regardless of the district, Trujillo said, specifically, the process the department employs when struggling schools come up on their radar.
D- or F-rated schools are required to develop improvement plans that fulfill federal requirements set by the Department of Education's Every Student Succeeds Act.
This improvement plan, per state and federal ESSA policy, must include a comprehensive needs assessment and a root-cause analysis of what caused the struggling school to fail in the first place. The district also needs to detail evidence-based strategies it will utilize to improve the school.
Districts are expected to "supervise the implementation of the plan," with help from guidance and support documents offered by state Department of Education. An F-rated school receives additional recommendations from a school improvement specialist who usually conducts an on-site for inspection.
Right now, the process feels inconsistent and inequitable, according to Trujillo.
"It seems to be that there are different systems and different rules and different efforts to monitor depending to the district and school," he said. Additionally, the quality of guidance and support a district receives appears to depend largely on the competency of the school improvement specialist assigned, Trujillo added.
A district like TUSD — one that serves a racially, ethnically and socioeconomically diverse base of over 45,000 students — wants to know it's improvement progress is being judged and assisted by the state in the same way any other district in any other county would be, Trujillo said.
One way to do that, he said, is by centralizing the processes the state uses to assess, monitor and guide struggling schools through their improvement journeys at the procedural level, while still giving districts the autonomy to execute those processes based on their schools' respective needs.
"It would really take care of a lot of the problems we see with gaps and funding and why some districts get more funding than others," Trujillo said.
CHANGING OF THE GUARD
Incoming state Superintendent of Public Instruction Kathy Hoffman advocates for a different approach to school improvement than the current administration. She agrees with the Check State Plans researchers that Arizona needs to take a more hands-on approach to fixing D and F schools.
Hoffman has seen firsthand as an educator the inequities the current process' lack of support instigates, she said. She plans on leading the Department of Education away from the "compliance-only" model, when she takes the lead in January.
"My way of addressing these areas of weakness would include being very proactive in terms of teacher training, professional development and having good communication with schools," Hoffman said. "We don't want to step back — we want to stay involved in a way that's proactive and supportive."
Get local news delivered to your inbox!
Subscribe to our Daily Headlines newsletter.