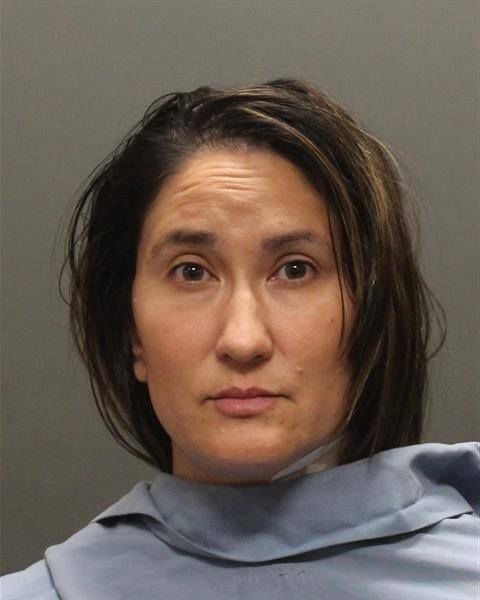 New details released in the case of a Marana mom accused of stabbing her infant son last month show that the woman told her boyfriend that she had stabbed the child.
On Nov. 9, shortly before 2 a.m., Marana police went to a home in the 12000 block of N. Wind Runner Parkway, near West Tangerine and North Thornydale roads, after receiving reports of a stabbing, Sgt. Chriswell Scott, a police spokesman, said in a news release.
When police and Northwest Fire District personnel went into the home, they found a 7-month-old infant with stab wounds, Scott said.
He was transported to a hospital with life-threatening injuries. Marana police originally said the victim was a toddler.
Detectives went to the home to investigate the incident and arrested the infant's mother, 41-year-old Kay Kunes. She was booked into the Pima County jail on one count of attempted first-degree murder.
When police spoke to Kunes' boyfriend, who was home at the time of the incident, he said that he was in the bedroom with Kunes and the child, when she asked him to take the dog outside, according to an interim complaint filed in court.
The boyfriend said that as he was going outside he heard the bedroom door lock and when he finally got it open, he saw Kunes standing over the baby and repeatedly saying that she stabbed the child, the complaint says.
The infant was stabbed in the neck, but doctors say his airway was not damaged, according to the complaint.
Marana police said Thursday the baby is expected to make a full recovery.
Kunes had reportedly hid the knife in the bedroom earlier in the day, the complaint said.
Kunes was jailed under a $50,000 bond, court officials said.
She's facing charges of domestic violence-related attempted first-degree murder and child abuse, according to Pima County Superior Court documents.
She has a court date scheduled for Jan. 2.