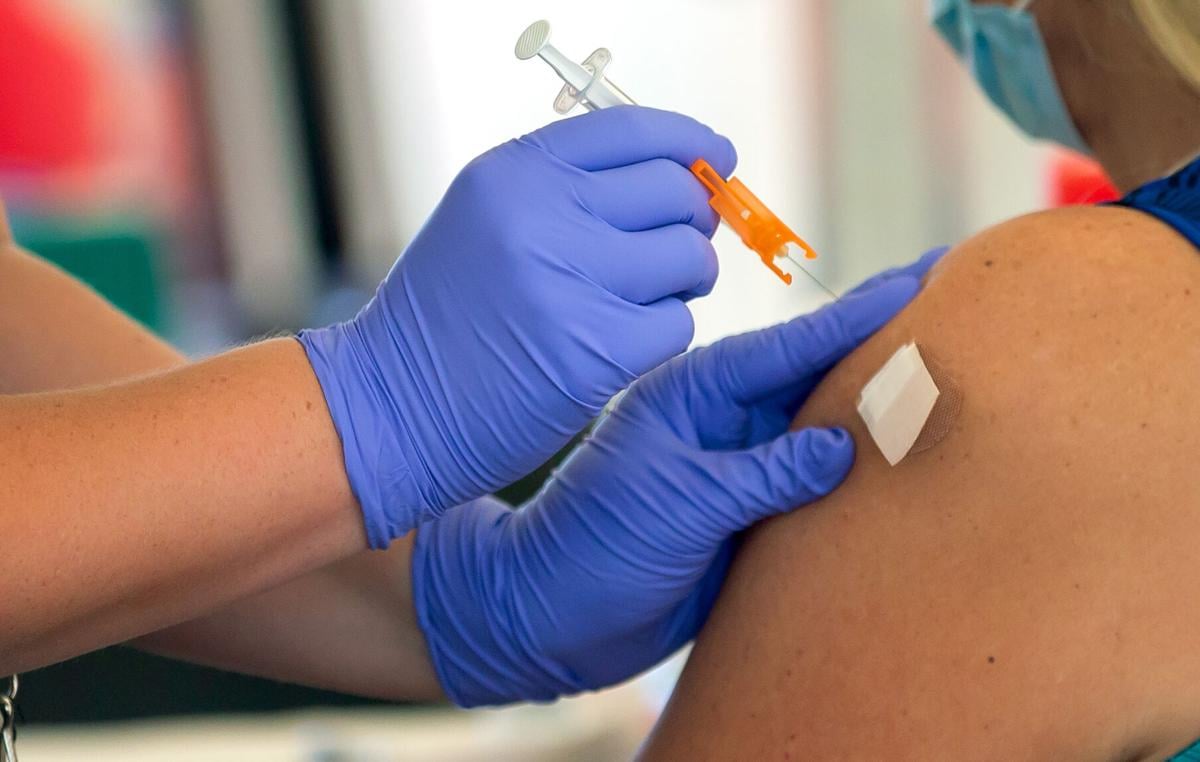 The city of Tucson's vaccine mandate for employees remains in effect after a group of labor unions sued the city over the policy.
Pima County Superior Court Judge Richard Gordon denied the Tucson Police Officers Association, Tucson Fire Fighters Association and Communications Workers of America Local 7000's request for a temporary restraining order that would pause the city's enforcement of a vaccine mandate for 10 days, citing a lack of evidence and the inability of the plaintiffs' attorney, Brian Marchetti, to show the labor organizations would experience irreparable harm from the mandate.
In a 6-1 vote Aug. 13, the City Council decided to make vaccinations mandatory for nearly 4,500 city employees. The new ordinance will require all unvaccinated employees to provide proof of at least their first vaccine dose by Aug. 24 or face a five-day suspension.
However, the mandate won't go into effect if 750 unvaccinated employees submit proof of at least their first vaccination by Friday. City Attorney Mike Rankin has admitted achieving that threshold is highly unlikely.
Marchetti asked the court to implement the restraining order from Aug. 24 to Sept. 4 — beginning the day the vaccine mandate kicks in.
The plaintiffs argued the city violated its contractual obligation to bargain with the unions before implementing the vaccine mandate, which they said is a change to the "terms and conditions of employment" that requires a meet and confer process.
Rankin argued the city's contracts with the unions are not "enforceable contracts," and pointed to a section of Tucson City Code that states mayor and council "retain the legal authority to unilaterally legislate the terms and conditions of employment."
Much of the Marchetti's argument centered around needing more time for employees to make the decision to get vaccinated, relying on the fact employees requesting exemptions from vaccinations for medical reasons or sincerely held religious beliefs only have until Aug. 24 to file an accommodation request to the city's human resources department.
The presidents of TPOA, TFFA and CWA — Don Jorgenson, Josh Campbell and Linda Hatfield, respectively — testified that the logistics and timeframe of the vaccine mandate have been confusing for each union's members.
"I think that there's an enormous amount of unanswered logistics that this rushed timeline has created," Jorgenson said. Employees "are having to make some very serious life and career decisions that is being forced upon them."
The police union president testified he knows a pregnant officer who doesn't have time to see her doctor to sign a medical exemption form by Aug. 24 in order to avoid suspension. Jorgenson also brought up the potential for officers to have "major discipline" on their records, making it difficult for them to receive promotions or employment in other police departments.
Rankin, however, argued City Manager Michael Ortega made it clear to city employees that a medical exemption form can be turned in by Aug. 24 without a doctor's signature, as long as it's "provided at a later time."
The city attorney also explained employees who receive notices of discipline have an opportunity to appeal and explain their actions to reverse the decision. He said that reversal is noted in employees' files and they are paid back for time lost.
Hatfield testified that CWA members have complained about a "lack of information about what's going to happen," and the union presidents expressed concern about increased resignations over the mandate.
"This is not a case about masks, whether they need to put them on or take it off," Marchetti said. "Employees cannot get unvaccinated. If employees are forced to get vaccinated or face possibly career-ending punishment before next Tuesday, they don't have any way to undo that."
Ultimately, Marchetti wasn't able to convince the judge his clients faced irreparable harm.
"The fact of the matter is that we are in the midst of yet another surge of this virus," Rankin said. "This is not an instance of a forced treatment. We're not forcing employees to get a vaccine, we're forcing them to make a choice."
After denying the unions' request, Judge Gordon ended the hearing with, "It's a tough decision, but the facts are the facts."
Marchetti can appeal the decision, and may return to the courtroom for a preliminary injunction hearing in another attempt to get rid of the vaccine mandate.