A fire on the third floor of a condo building Monday evening in northwest Tucson displaced 13 residents, officials said. 
The Northwest Fire District and Golder Ranch Fire District were dispatched at 5:35 p.m. to a fire at Barcelona Manor Condominiums on North Oracle Road near West Orange Grove Road, said Robert Corbell, a Northwest Fire battalion chief. 
The fire broke out on the third floor of one of the buildings and spread to multiple units, Corbell said. Residents of that building were evacuated and evaluated for injuries.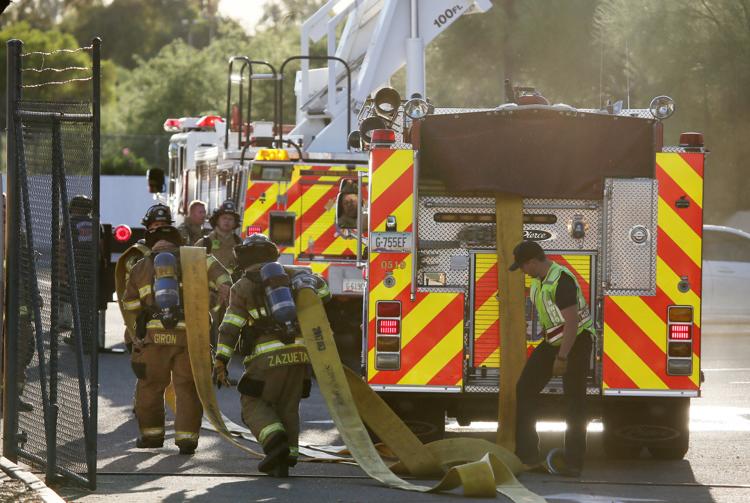 A firefighter suffered a minor hand injury and was taken to the hospital, Corbell said. No other injuries were reported. 
As of 6:30 p.m. the fire was under control.
The Red Cross is helping 13 residents from the 12 units in the building find shelter for the night, as utilities had to be secured while the fire department investigates the cause of the fire.