Music fans can file this one in the Blues rack.
PDQ Records, a Tucson institution for more than 30 years, is selling off its entire inventory and closing forever next month to make way for the expansion of Grant Road at Dodge Boulevard.
"It's like losing a dear old friend who always took care of you in times of trouble," said Tucson native and long-time PDQ regular Frank Luna as he shopped at the store one last time on Tuesday. "If you love records and vinyl and such, this was the place to go."
Jack Grossi opened PDQ inside a 12,000-square-foot warehouse at 2432 N. Dodge Blvd. in 1985.
The former metal salvage worker from Chicago told the Star in 2000 that he was never much of a music collector until he retired to Tucson in 1974. Then someone gave him a box of records to sell at the Tanque Verde Swap Meet, and an obsession was born.
Grossi gradually amassed more than 1 million vinyl records and grew PDQ into arguably Arizona's largest independent record store, before selling the business — but not the building — in 2005.
When the new owners failed to make a go of it, he took PDQ back in 2010 and reopened it in 2014, with vinyl in the midst of a comeback.
Grossi continued to work behind the counter at the store until his death on April 27 this year after a day on the job.
The following month, Liz Ownbey, Grossi's wife of 10 years, met with city of Tucson officials about the Grant Road widening project.
She said they told her she wouldn't have to vacate the property for a year. Then in July, someone from the city showed up at PDQ unannounced and handed the manager a notice indicating they had 90 days to clear out.
"They lied to me," Ownbey said. "It's not been professional, ethical or moral the way they've treated me."
City offered business money to relocate
City transportation spokesman Michael Graham said Grossi was first notified of possible impacts from the road project more than three years ago. The owner was told in May 2018 that the business would eventually have to relocate, Graham said.
City Real Estate Administrator John Cahill said the notice left at PDQ in July was meant to get that process moving.
The city filed suit last month to force the sale of property through an eminent-domain action.
Cahill said the case is pending in Pima County Superior Court as the two sides negotiate a price for the property. In the unlikely event that a settlement can't be reached, he said, a jury will decide how much the city should pay for the land.
Cahill said the city has offered the record shop a relocation package that includes money for the move and to advertise the new location. He declined to say how much was offered because he said it was proprietary.
"The city is not forcing the business to close," Cahill said.
"Everybody's known about this for a long time, including PDQ," said Tucson spokesman Andy Squire.
Closure draws record crowds
Graham said demolition of the old PDQ building is slated to start within the next three to four months as part of the massive Grant Road Improvement Project, which began in 2012 and is slated to continue through 2026.
When the work is finished, Grant Road will be six lanes wide from Oracle to Swan and PDQ will be long gone. Graham said the record store site is slated to become a retention basin.
Since the closure was first announced on Monday, first-time customers and hardcore regulars have overrun the usually sleepy record shop, loading up on bargains as local TV stations broadcast live from the aisles of the no-frills building.
Duane Gibson worked at PDQ from 1986 to 2001, then returned to the shop in 2015, after his wife died.
He said Tuesday was the busiest day he's ever seen there.
Ownbey said she has no intention of reopening the business someplace else, so they have to unload roughly 230,000 LPs, 88,000 45s, 80,000 CDs and 14,000 cassettes before Dec. 24. CDs are $1 each or 3 for $2, cassettes are 50 cents, and turntables and tape decks are 50% off, but the vinyl is still selling at full price.
One shopper was told that a single buyer from another country had agreed to purchase every record that's left once the store is closed, but Ownbey declined to discuss it.
She said what she does with her inventory is nobody's business, least of all the city of Tucson's.
Despite her anger at the city, Ownbey said she is "so grateful" to the people of Tucson. She said she plans to put up signs thanking local residents for the way they have supported PDQ all these years.
Here comes a regular
Few have shown more support than Frank Luna.
The retired radio broadcaster said he's been shopping at PDQ once or twice a month for more than 30 years, and he never walks out empty-handed.
The first record he ever bought there was Curtis Mayfield's soundtrack for the 1972 movie "Super Fly." Since then, he said, his collection has "grown exponentially" to include more than 4,100 records.
Luna figures he's dropped between $8,000 to $10,000 at PDQ over the years. "But you know something? Well worth it. Well worth it," he said.
He showed up at the shop late Tuesday afternoon with his constant companion, a black chihuahua named Oona who stuck close to him in the unusually busy store.
On a normal day, the dog is free to wander the quiet aisles like she owns the place, and Luna admitted that she has marked her territory at least once in the past.
Luna's final PDQ purchases included "Stardust" by Willie Nelson and two LPs by the late Mexican rock singer Mike Laure. Oona sat patiently on the counter while he paid for his records.
"Where else are you going to find stuff like this?" Luna said with a sweep of his arm. "You're not."
PDQ Records Closing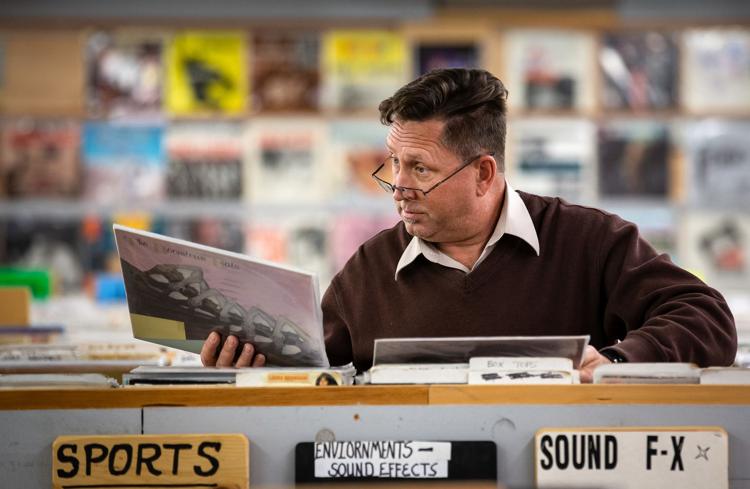 PDQ Records Closing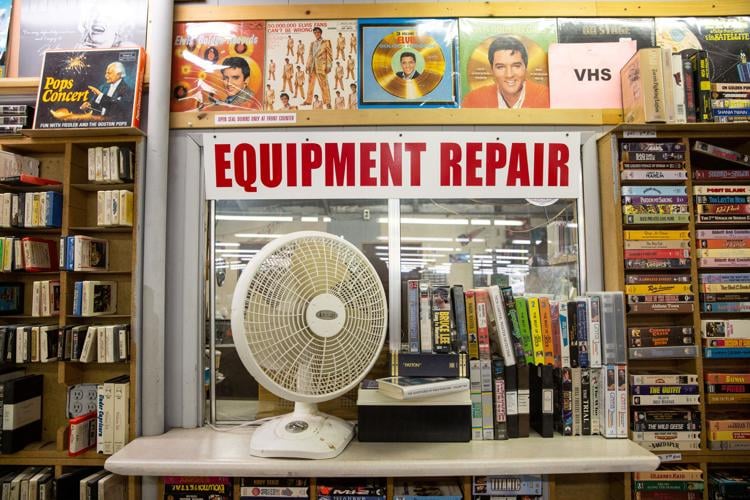 PDQ Records Closing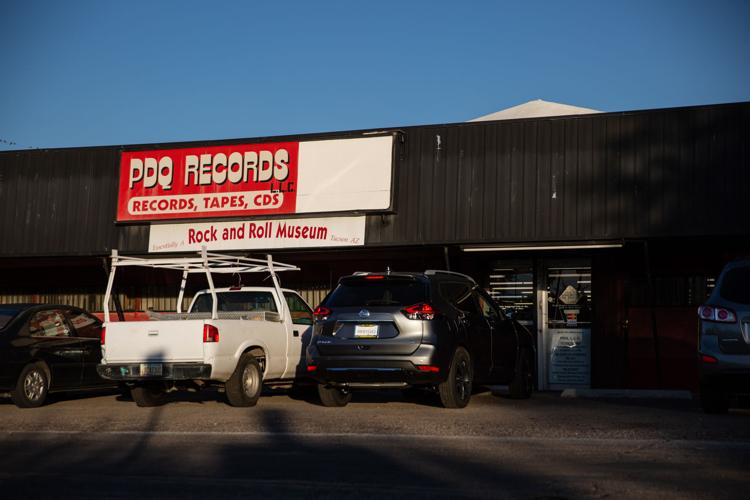 PDQ Records Closing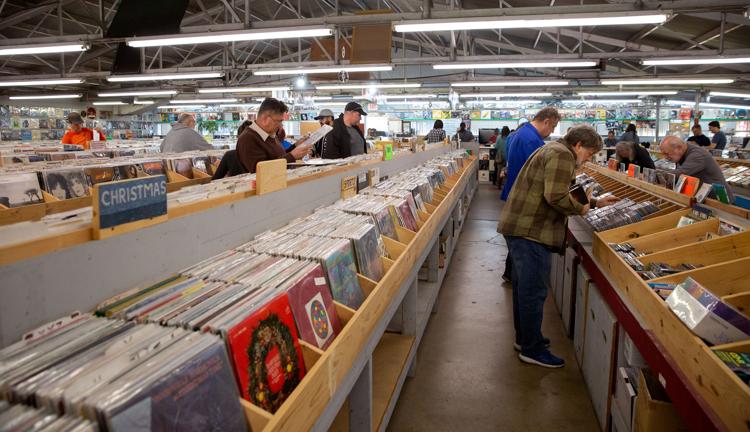 PDQ Records Closing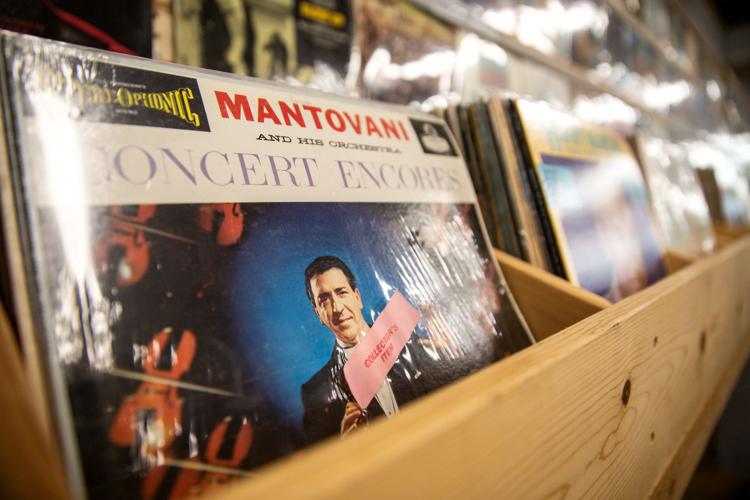 PDQ Records Closing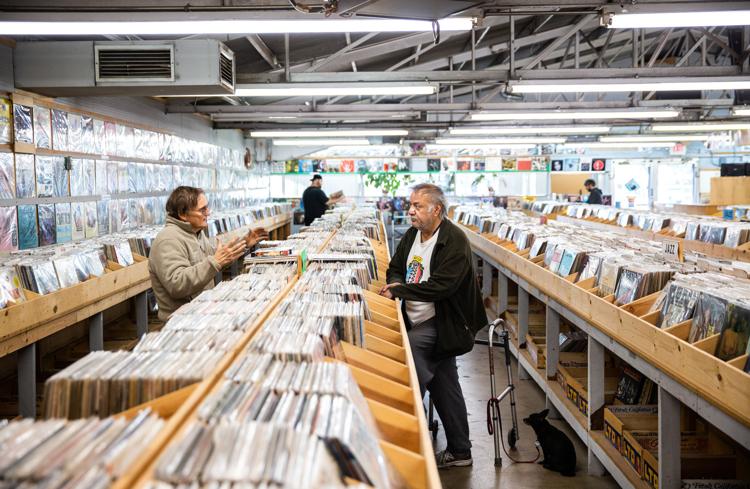 PDQ Records Closing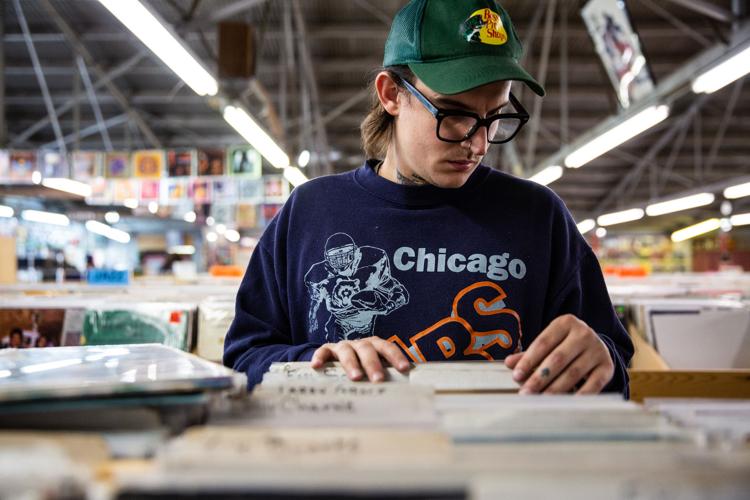 PDQ Records Closing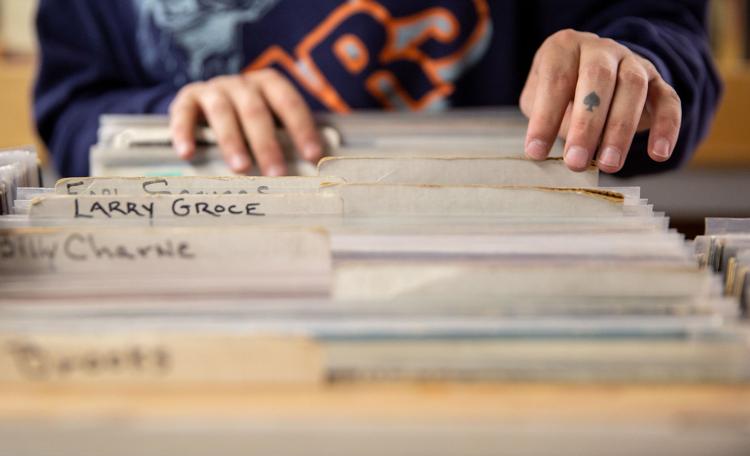 PDQ Records Closing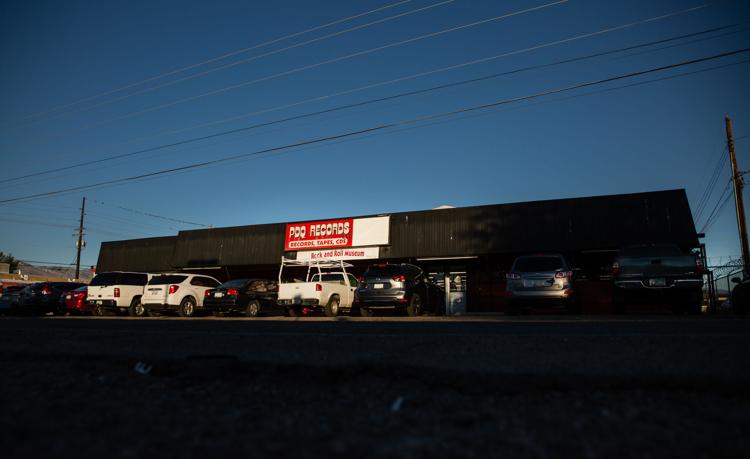 PDQ Records Closing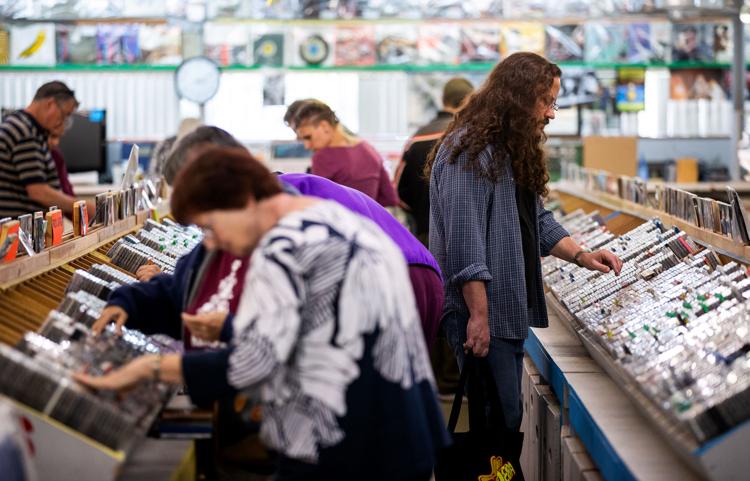 PDQ Records Closing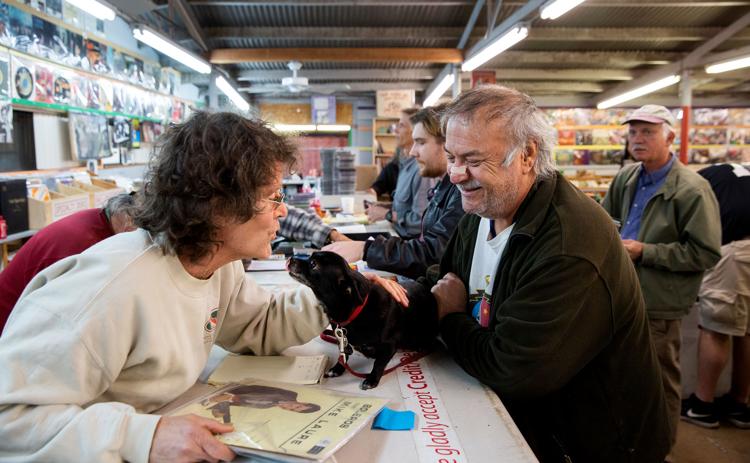 PDQ Records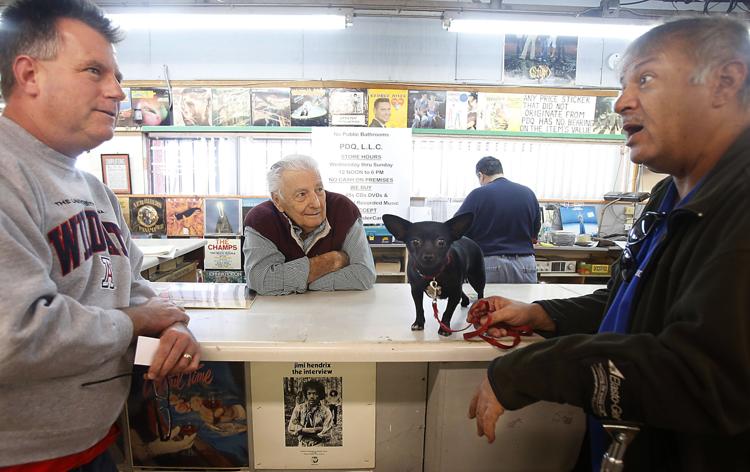 PDQ Records

PDQ Records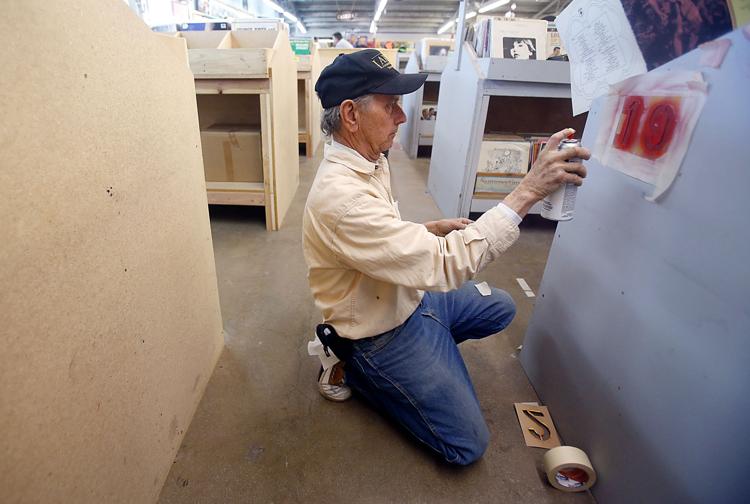 PDQ Records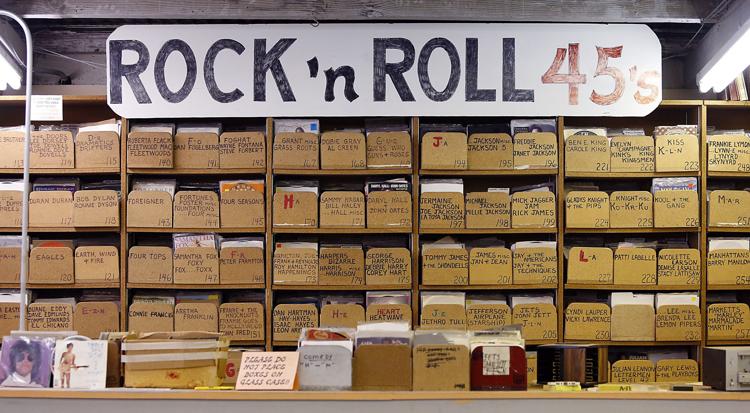 PDQ Records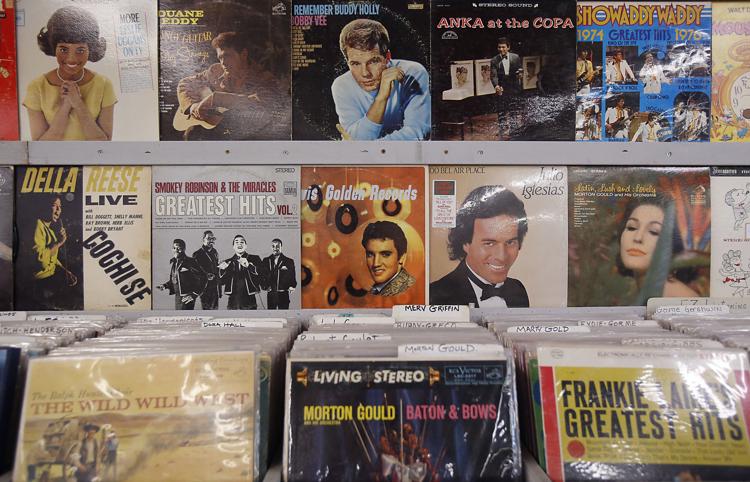 PDQ Records
PDQ Records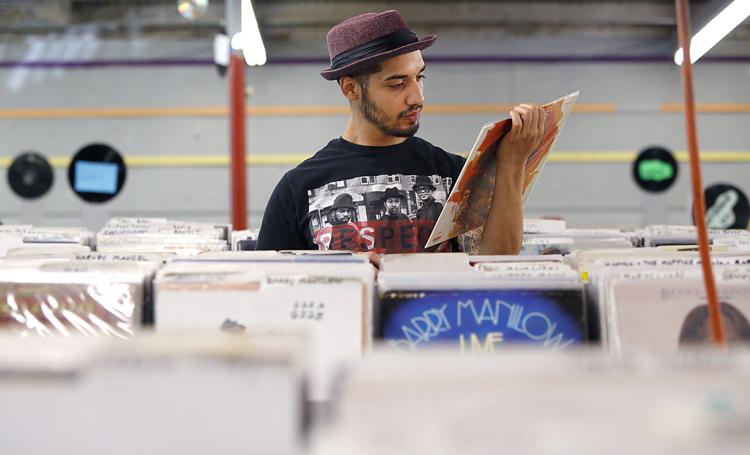 PDQ Records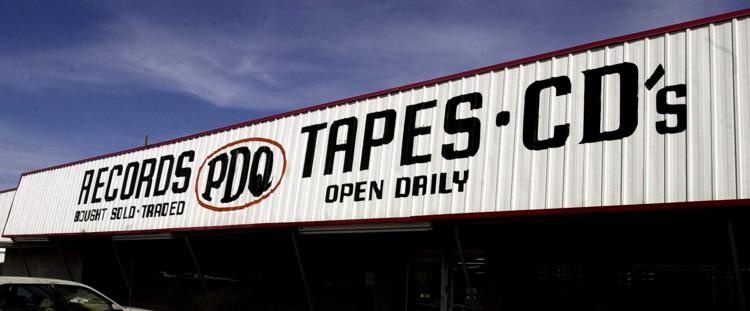 PDQ Records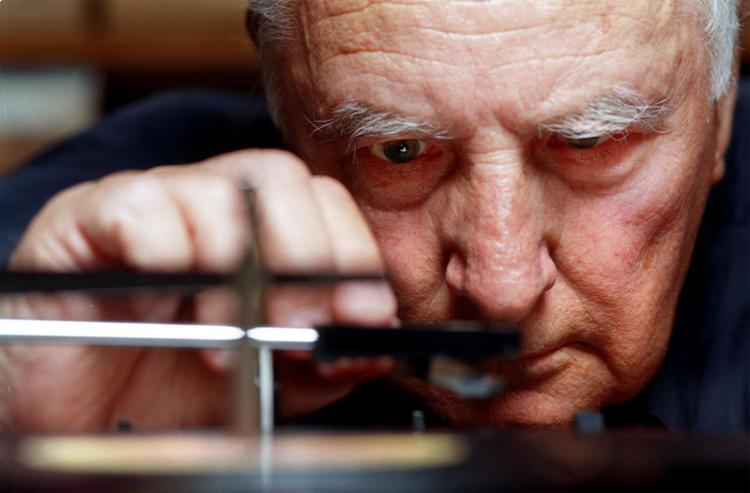 PDQ Records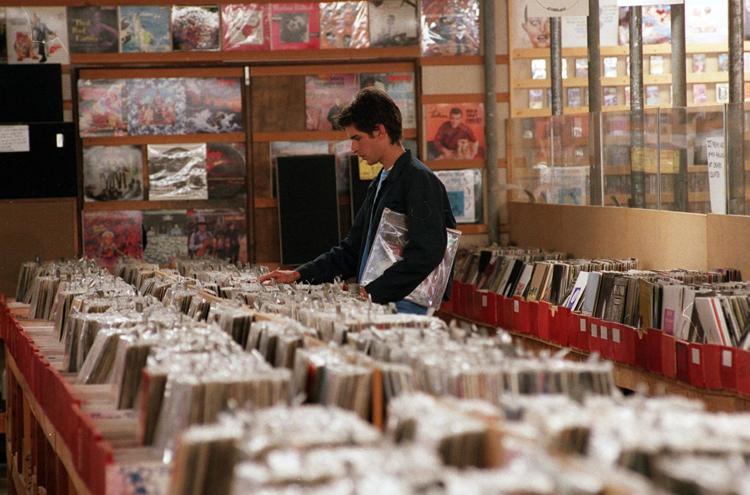 PDQ Records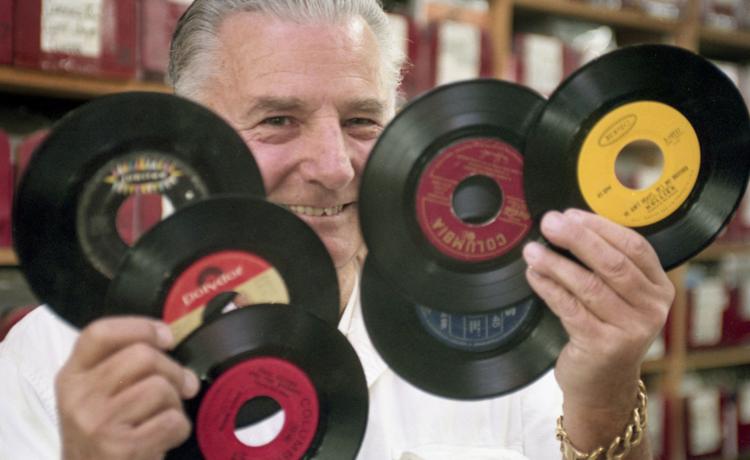 PDQ Records
PDQ Records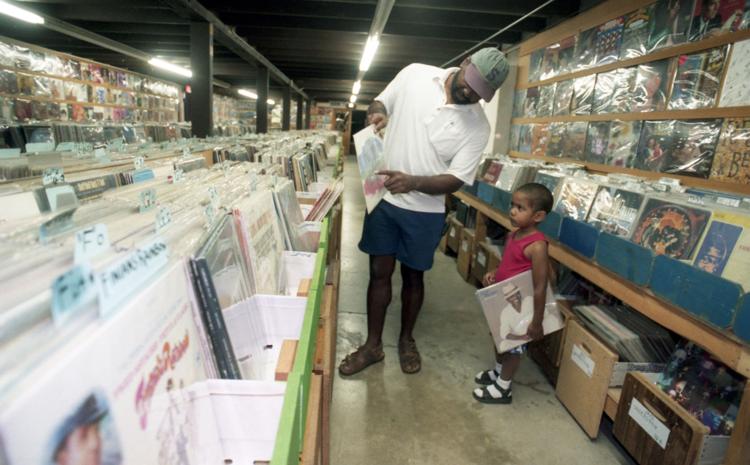 PDQ Records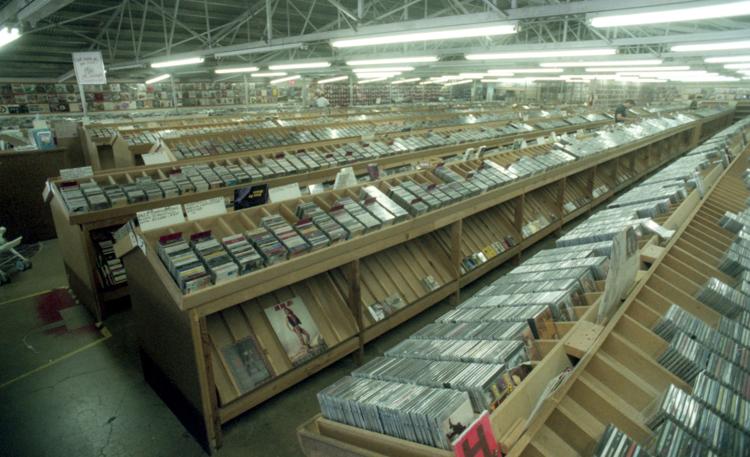 Nadine and Jack Grossi
Contact reporter Henry Brean at hbrean@tucson.com or 520-573 4283. On Twitter: @RefriedBrean
Get local news delivered to your inbox!
Subscribe to our Daily Headlines newsletter.