The finish line is in sight.
After more than two years, construction is to be completed Tuesday on the Ina Road Interchange project.
That means no more detours and closed freeway ramps — and better traffic management. And for business owners who survived the construction, it brings the promise of a brighter future.
"You start a project that you know is going to take two years or a little bit more and that finish line seems so far away," said Tom Herrmann, spokesman for the Arizona Department of Transportation.
"It's so nice to see that by Tuesday morning, the Ina interchange itself will be fully functioning, fully open, and given the improvements we've made, it's exciting to see it at this point."
Drivers will no longer face delays at the railroad tracks due to passing Union Pacific freight trains. And traffic should flow more efficiently with 360-degree camera views managing traffic lights for improved road control. Crews have added a lane in each direction on Interstate 10 and Ina Road west of the freeway.
The excitement extends to businesses in the area, like the Bisbee Breakfast Club, which expects an increase in patrons who might've previously decided not to venture into the area during the interchange work.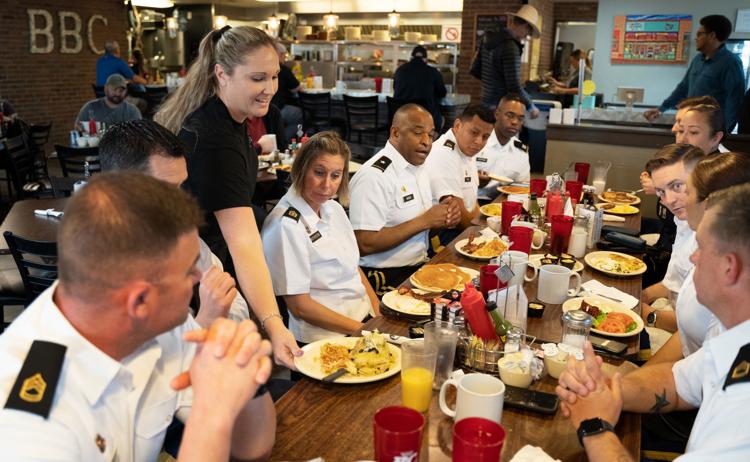 "We weren't sure how it was going to go, and we were aware of the upcoming construction years before, even when we signed the lease we knew it was coming," said Terry Kyte, owner of the restaurant at 4131 W. Ina Road.
"We've done OK thanks to the community around us that's supported us, but we hunkered down over the past couple of years hoping to maintain the business we did have," Kyte said. "We weren't expecting to have too much growth while construction was going on, but knowing that once it did happen, if we got through it, then we would be in a good position for future growth, and that appears to be what's going to happen."
The $128 million in improvements come amid expectations for population growth in the area.
"This year, Marana's population reached 47,000 people. The town is experiencing an economic resurgence, and projects previously explored prior to the recession are slowly being revived," said Jamsheed Mehta, Marana town manager, in a statement posted to the town's website.
The Bisbee Breakfast Club, which began serving on Ina in 2011, has continued promoting its activities on Facebook, including special deals for customers who continued to visit during the years-long construction. Also, Kyte has been kept up-to-date about the project by staff at MainStreet, the Regional Transportation Authority's business-assistance program.
Now businesses in the area are gearing up for a May 4 block party where the community can experience what the area has to offer.
Kyte acknowledged that while other businesses were not as lucky as his restaurant, he hopes more people come out to experience the variety of things to do in the area.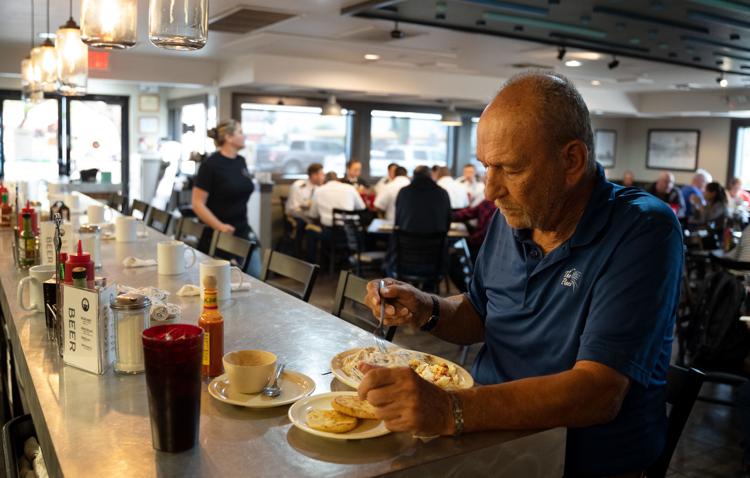 "Increased traffic, I guess, is what it all comes down to," he said.
"There was some worry that with Ina being closed that people wouldn't necessarily take the left or right turn that they would have to take to explore that portion of the Ina corridor, and of course they're completely blocked from doing that coming up the highway. So, it just opens up that whole corridor to new traffic and new people who have yet to discover what's along there."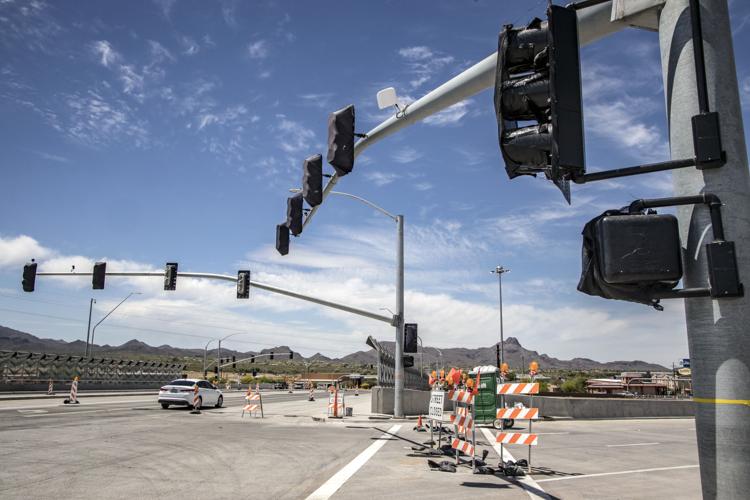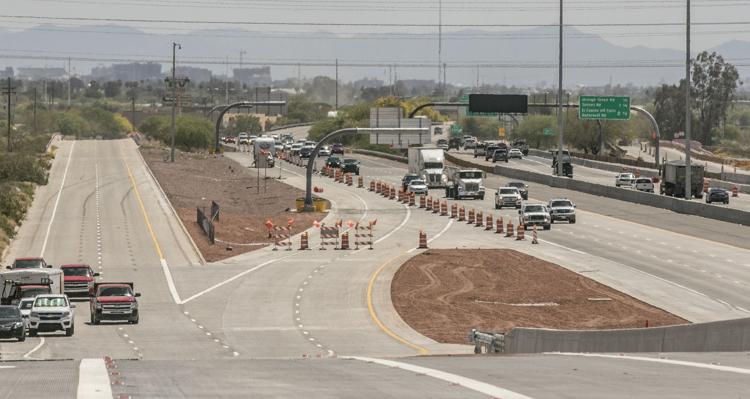 Down the Road
Overnight lane closures planned for I-10 near Ina: Beginning at 8 p.m. Monday, motorists should expect intermittent lane closures for eastbound and westbound I-10 between Twin Peaks and Sunset roads for sign work.
Eastbound I-10 will be reduced to one lane between Ina and Cortaro roads. Flaggers will control traffic on Ina near I-10.
Work should be complete by 5 a.m. Tuesday in time for the opening of the interchange.
Lane restrictions set for northbound I-19: Construction crews will restrict northbound Interstate 19 to one lane between Papago and Valencia roads beginning Tuesday, April 16.
The pavement-preservation work will last from 9 a.m. to 2 p.m., including April 17.
Motorists should use caution and watch for personnel in the area.
I-10, Pinal Air Park Road scheduled for daytime ramp closures: The westbound off-ramp from I-10 to Pinal Air Park Road will be closed from 8 a.m. to 6 p.m. on Monday and Tuesday this week.
Motorists should use I-10 westbound to the Red Rock interchange, then to eastbound I-10 and back to Pinal Air Park Road during the guardrail installations.
The work is part of the bridge rehabilitation project.