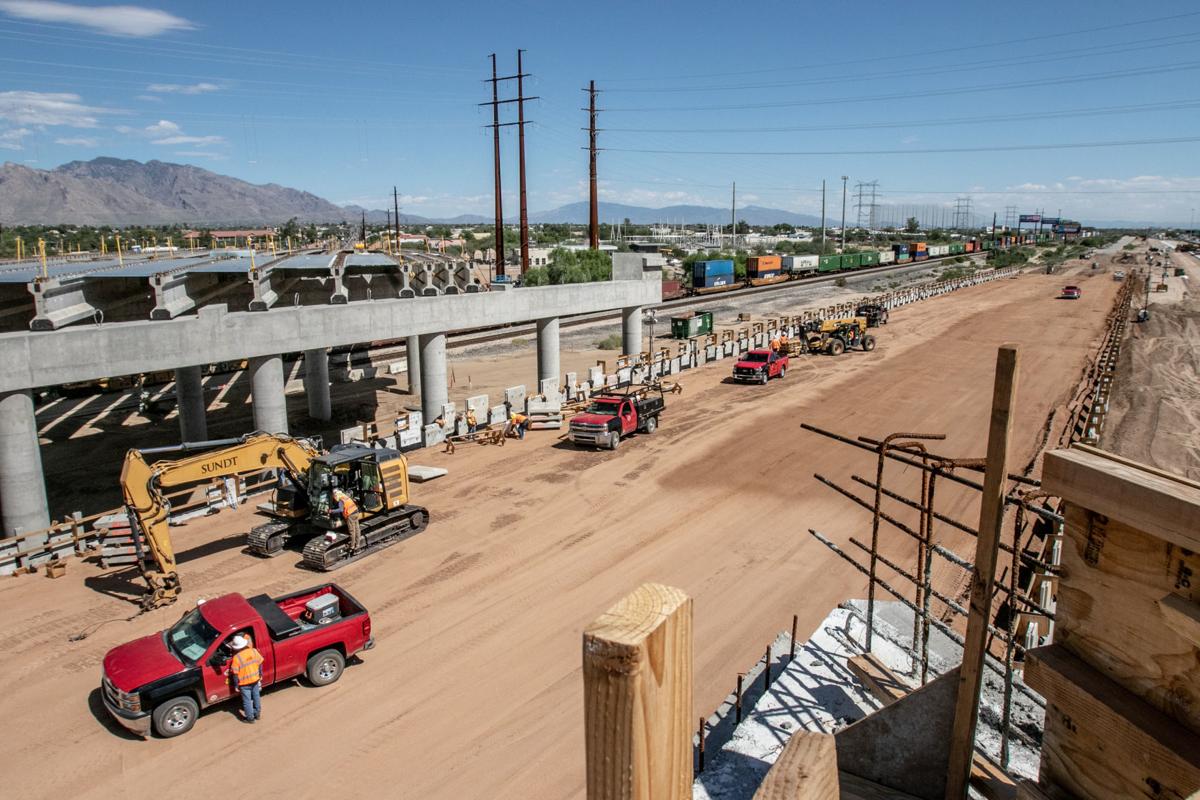 A significant part of plans to widen Interstate 10 to three lanes in each direction from Tucson all the way to Casa Grande is roughly six months away from being realized.
The Arizona Department of Transportation made the announcement last week, saying the massive $128 million I-10/Ina Road project, which began in February 2017, will reopen to traffic next spring.
Once finished, drivers will find an entirely new Ina Road interchange. ADOT crews are busy, notes spokesman Tom Herrmann, widening Ina Road to two lanes in each direction from Silverbell Road to Camino de la Cruz, eliminating the at-grade crossing of Ina Road and the Union Pacific Railroad tracks, building new I-10 frontage roads and two new Ina Road bridges over the Santa Cruz River.
For the most part, the new Ina interchange will look like what the I-10/Prince Road intersection — another ADOT project completed in 2014 — does today.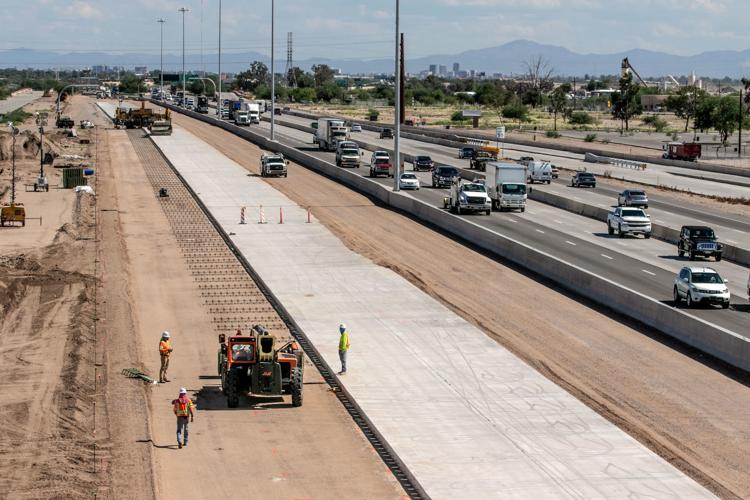 While construction in the area still means some planning is needed to get to businesses near the interchange, Marana motorists will finally see the end of one of the town's biggest headaches when the junction is finished.
Traffic will no longer regularly back up on either side of the railroad tracks every time an even small train passes through the southern edge of Marana.
Town officials are also busy with plans to make improvements along Ina on either side of the new interchange sometime next year.
Once the project is complete, town officials plan major improvements to road conditions on Ina between Silverbell and Thornydale.
The entire interchange is one of a handful of projects that ADOT is working on to provide a continuous, three-lane highway in each direction between Casa Grande and Tucson.
The state agency is simultaneously working on two other projects on I-10: a $58.4 million project to build a new interchange with State Route 87 in Eloy and a new eastbound I-10 alignment, and a $36.6 million project near Case Grande to create a new bridge over Jimmie Kerr Boulevard and a new transition lane for westbound I-10.
DOWN THE ROAD
Transportation officials are asking for public input into the proposed Sonoran Corridor connecting Interstate 10 and Interstate 19 south of Tucson International Airport.
The Arizona Department of Transportation and the Federal Highway Administration will hold a public information meeting from 5:30 p.m. to 7:30 p.m. on Wednesday, Sept. 26, at Desert Diamond Casino, 7350 S. Nogales Highway.