Every few months, Mike Humphrey drives up Interstate 10 to tend to the homemade memorials in the freeway's median near Casa Grande that mark the spot where his wife and his sister were killed a decade ago in a violent cross-median crash.
He forces the white PVC pipes back into the hard desert soil when they fall over.
He affixes new stickers to the crosses after they have faded under the Arizona sun. Ruby-red slippers for his wife, a fan of "The Wizard of Oz," and jellybean stickers for his sister to honor her childhood nickname.
Over the last decade, Humphrey has tried to persuade the Arizona Department of Transportation to install thick steel cables along about 20 miles of Interstate 10 between Tucson and Phoenix, including the area where he lost his loved ones.
Humphrey is dedicated to what he says is an easy solution that will save lives along one of the busiest corridors in Arizona: high-tension steel cables. Better known as median cable barriers, they are designed to help deflect out-of-control vehicles that tear into the roughly 80-foot-wide medians that separate Interstate 10 traffic lanes and keep the cars from veering into oncoming traffic.
ADOT officials said they were unable to discuss the cable idea in-depth and declined to discuss official documents on their website that are related to highway safety, citing ongoing litigation involving Humphrey.
In 2015 a jury agreed with Humphrey, saying the state should have some safety measures along sections of Interstate 10. The state is appealing the $40 million judgment Humphrey won.
Humphrey estimates it would cost about $6 million to place median cable barriers along 20 miles of the most dangerous portions of the interstate.
In a statement to Road Runner, ADOT spokesman Tom Herrmann said the barriers could actually create safety hazards.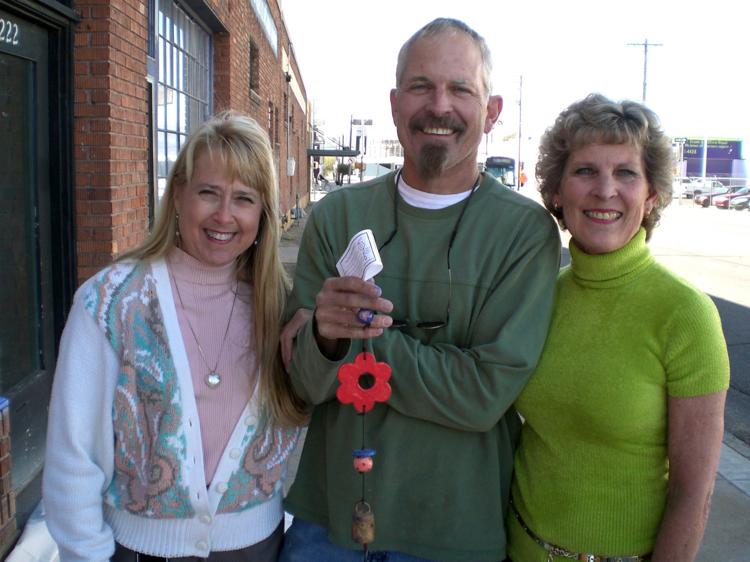 "With wider medians, the safest condition for drivers is a recovery zone where a vehicle can regain control or stop to prevent any type of crash — whether it be with another vehicle or a fixed object such as a barrier," Herrmann said in an emailed statement.
"This is based upon nationally recognized safety standards developed by engineers who study traffic and crashes. Where medians are narrower, ADOT has installed barriers consistent with nationally recognized safety standards."
The email statement, however, doesn't mesh with other ADOT documents. In at least one case, there were others at the agency who agreed with Humphrey's idea.
A "roadway departure safety implementation plan" from 2013 identifies some steps that could prevent cross-median crashes, including cable barriers along I-10.
Humphrey said despite several formal records requests over the years, it was only recently that he got documents that support his argument that cables would help.
"I recently came into possession of information that ADOT themselves had put out that basically identifies the area that I've been talking about as an area they say should have median cables," Humphrey said.
Humphrey knows that the lawsuit won't save lives.
His heart sinks every time the news reports another crash on I-10. He is drawn back to that dark in May 2008.
"It makes me sick. I keep thinking — where were the cables?" Humphrey said.
An ABC15 investigation in August found that there have been 155 cross-median crashes between Tucson and Phoenix since 2001, and 46 people have died as a result of those accidents.
Those figures could not be independently verified, as ADOT says it has only been tracking cross-median crashes since 2015.
Humphrey isn't alone in pushing ADOT to act.
Former Arizona State Transportation Board member and Pima County Supervisor Steve Christy recently urged ADOT to revisit its position.
Christy said he was concerned that many among the public are confused as to ADOT's position after recent news articles on the subject saying locals "were left scratching their heads, wondering why ADOT continues to take such a hard-line stance against median cable barriers."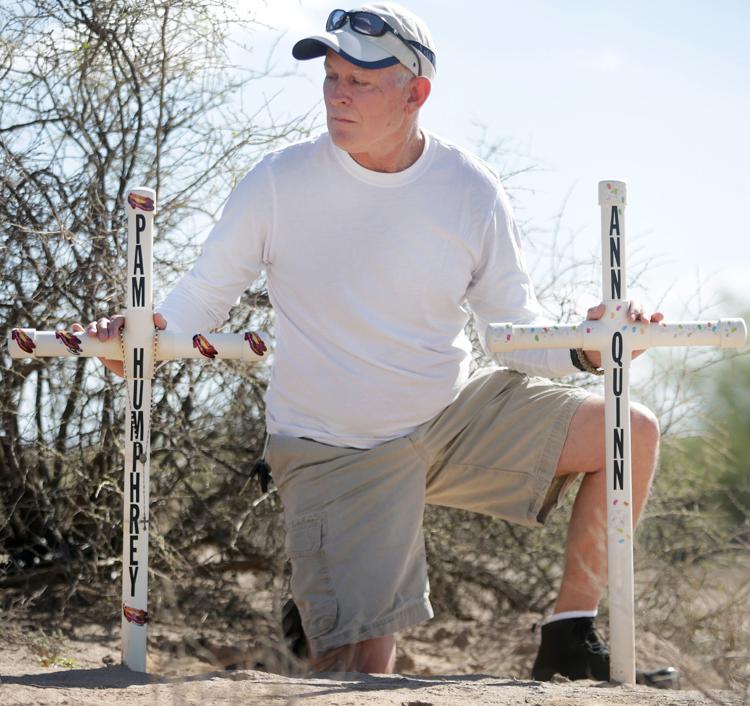 "I know there are significant legal conflicts involved in the discussion and that both sides make compelling arguments," Christy said to the Arizona State Transportation Board. "I am writing the ASTB to request ADOT revisit its position on refusing to install median cable barriers. I urge you to direct ADOT to do so in a much more proactive and sensitive manner, which should include more public input, more factual data, and more inclusion and regard for the victim's families and the evidence they present."
Casa Grande Mayor Craig McFarland wants ADOT to act.
"The section of l-10 within the (Gila River Indian Community) is especially dangerous for a variety of reasons, including a lack of median cable barriers, inadequate roadway design, high traffic volumes, high speeds, and inadequate warning signage to alert motorists of the dangers posed by cross-median traffic," McFarland wrote in a letter to Humphrey earlier this year.
"I support your efforts to get median barrier cables installed in both the Casa Grande and GRIC sections of I-10. Prompt action will save the lives of our residents and visitors and help protect Arizona's economy."
The Pinal County Board of Supervisors also passed a resolution earlier this year urging ADOT to implement "all appropriate safety measures" along Interstate 10.
Humphrey admits that the fight is tiring, but he isn't giving up.
"I'm on my 10th year of this now. Why are they so adamant? What's the problem?
"Is it an ego thing like how dare this non-engineer 'say you need to do something?' " Humphrey said.
"It's hard not to take it personally because I can't figure out a rational, logical argument about why putting cables on dangerous sections of I-10 is going to really be negative for the highway."
Down the Road
 The Arizona Department of Transportation will have a new, temporary exit-ramp configuration at Interstate 10 and State Route 83 near Vail starting on Monday. All traffic going from eastbound I-10 to southbound SR 83 must now stop at SR 83 and make a right turn.