Rocco's Little Chicago has an ever-changing sign: Here are 25 of our favorite ones
If you frequently dine at Rocco's Little Chicago Pizzeria, or just drive down Broadway often, you're likely familiar with the sign outside the eatery.
The sign sometimes displays specials or a change in hours, but it's more known to crack jokes and puns about weather, holidays and pop culture.
When Rocco's moves into its new space next year, it's unknown if the sign can come with. But owner Rocco DiGrazia says he plans to incorporate one side of it into the decor if possible.
Here's a look at some of the signs through the years.
Rocco's is located at 2707 E. Broadway Blvd. Follow their Facebook page for more information and to see more of their signs.
A controversial debate in the wing world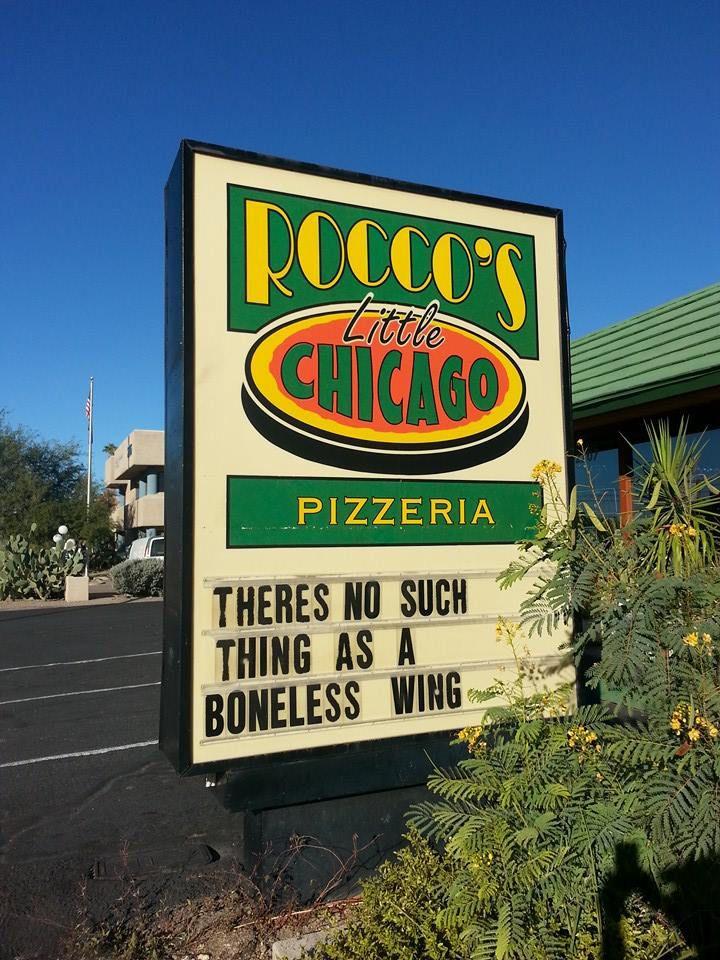 🍕🍕🍕🍕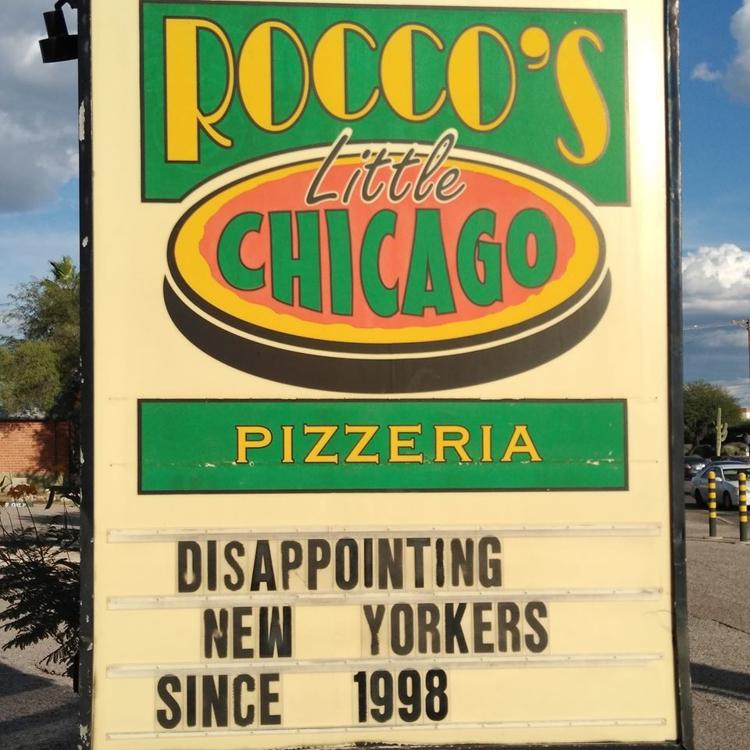 When temperatures are blazing in June...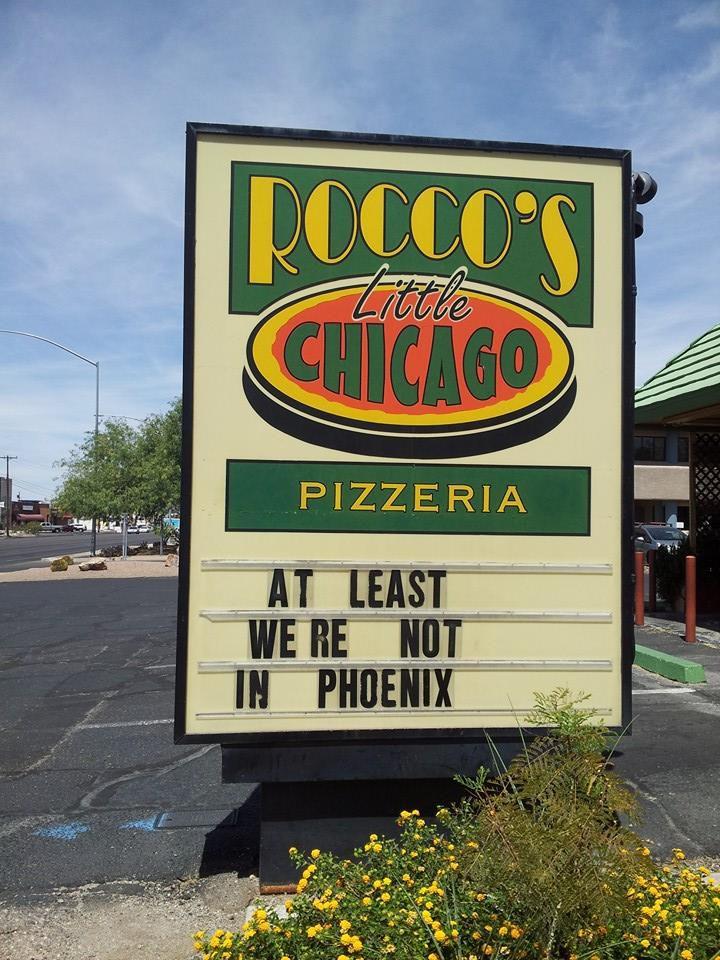 The pizza battle between two cities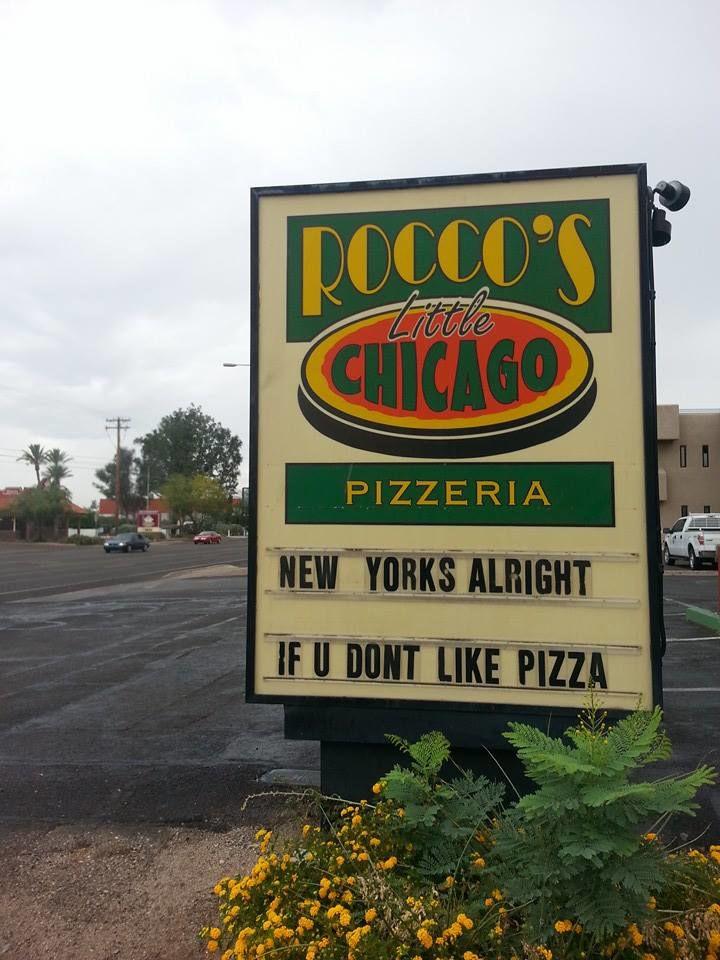 How everyone feels when summer rolls around: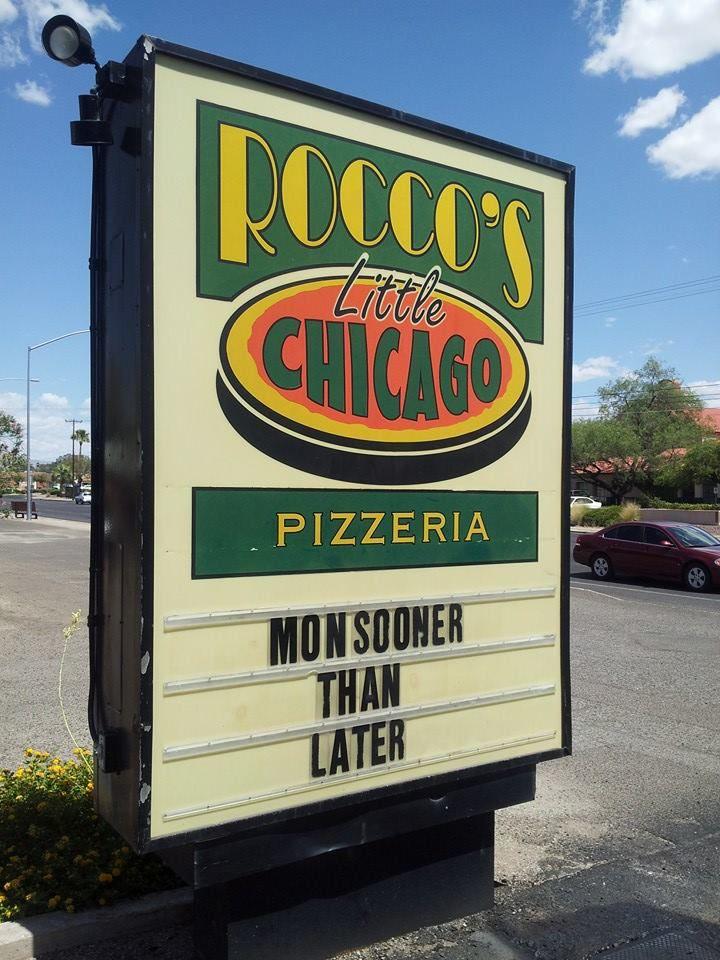 "It's all in how you fold 'em," Rocco's says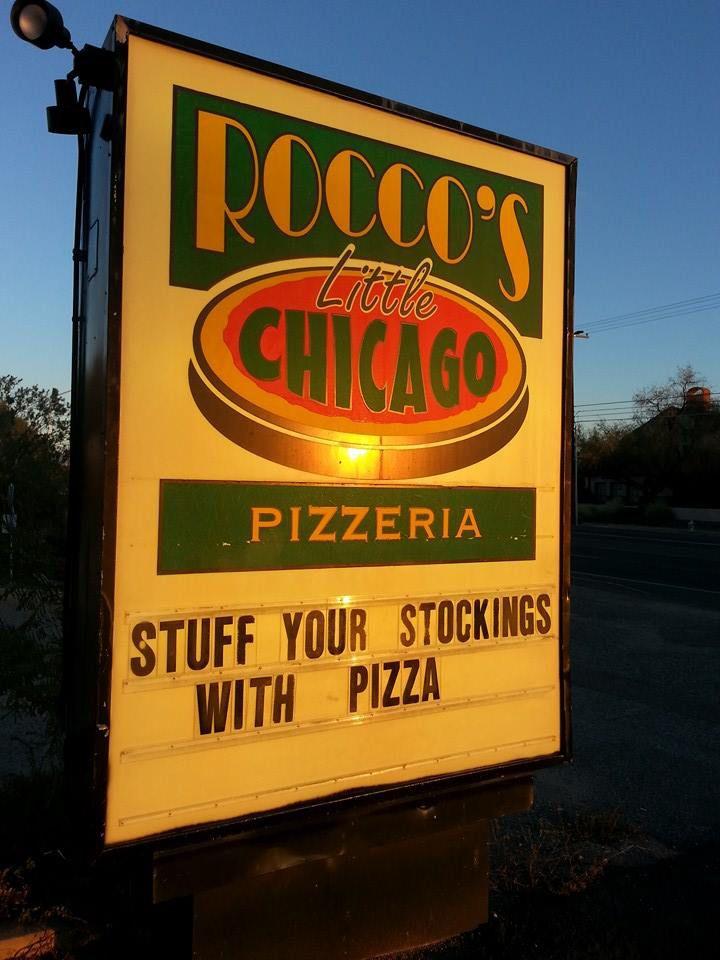 Gotta love Tucson weather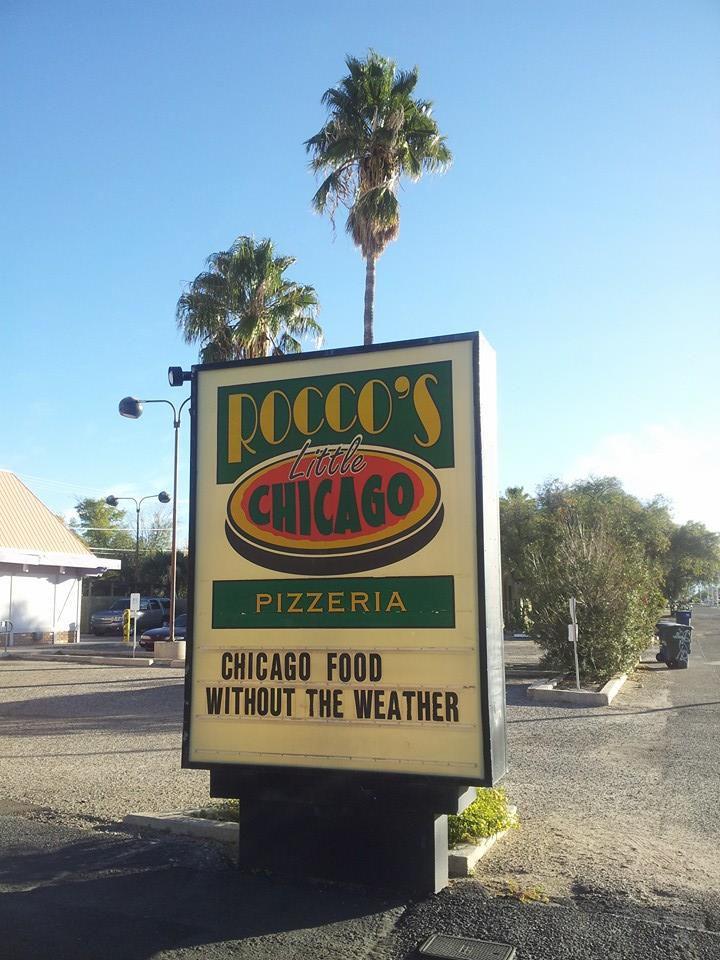 After Rocco's was on Guy Fieri's "Diners, Drive-Ins and Dives"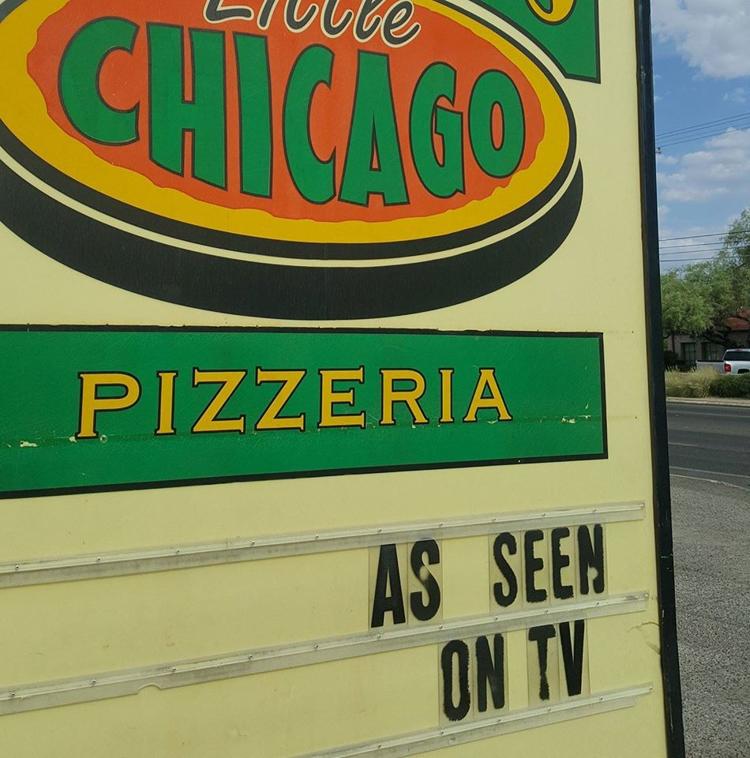 Disclaimer: Don't consume Tide Pods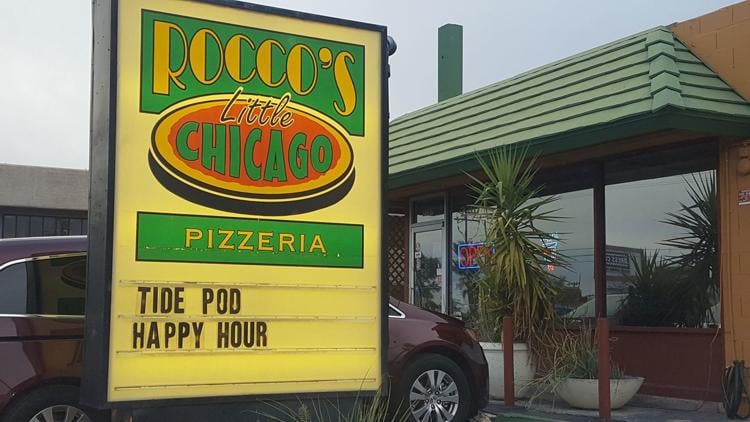 Who doesn't like leftovers?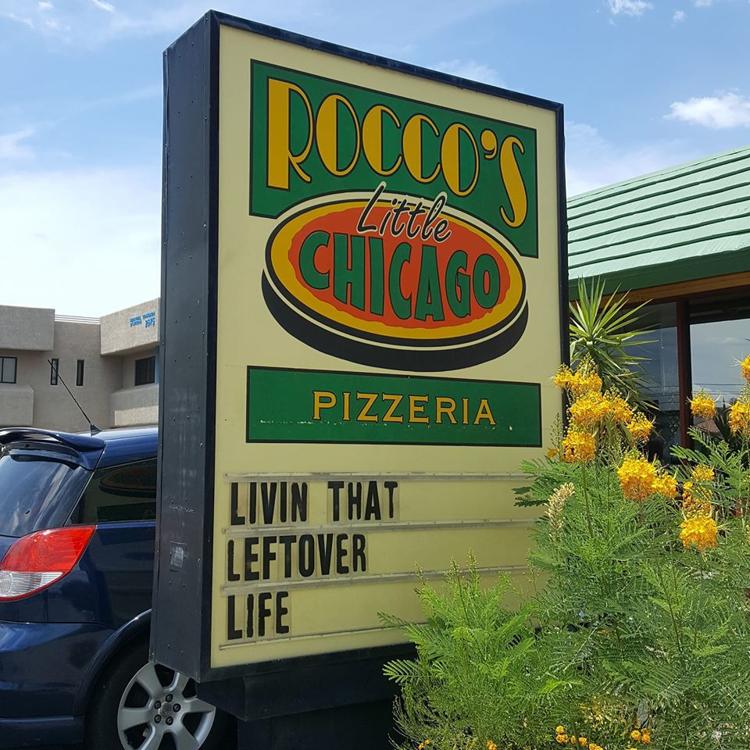 We aren't the only ones who love the rain ☔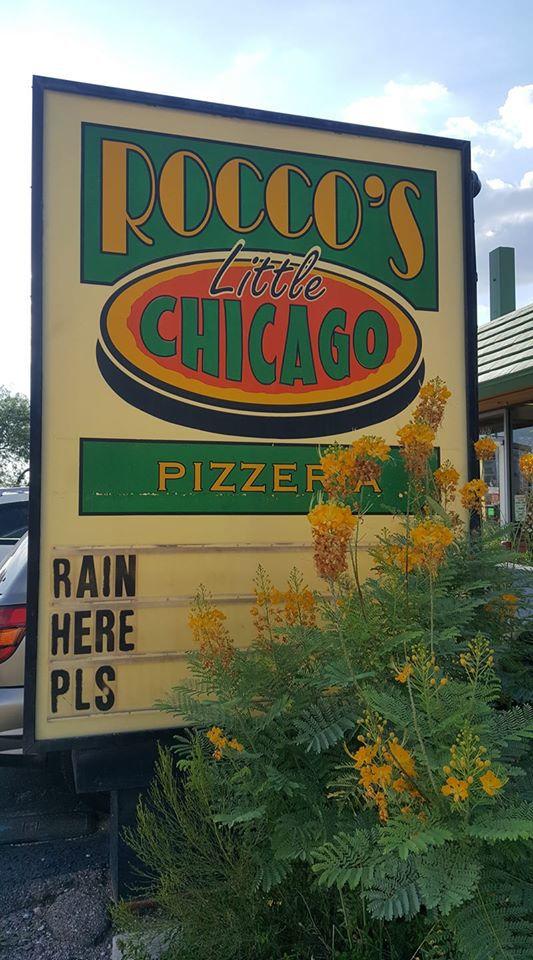 Because who doesn't love a good dad joke?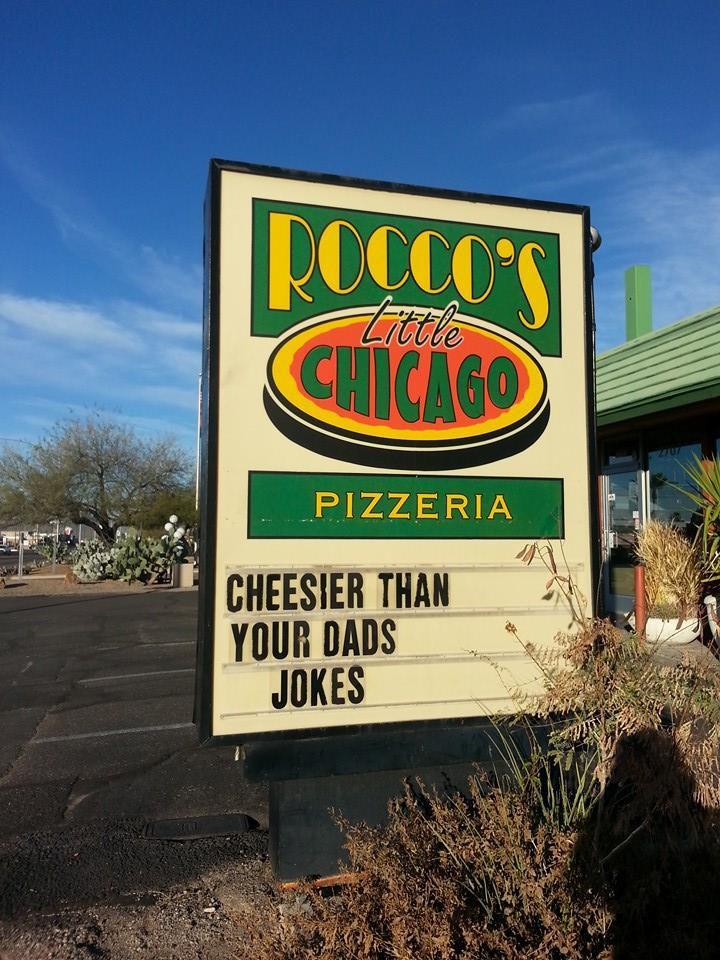 Always a good reminder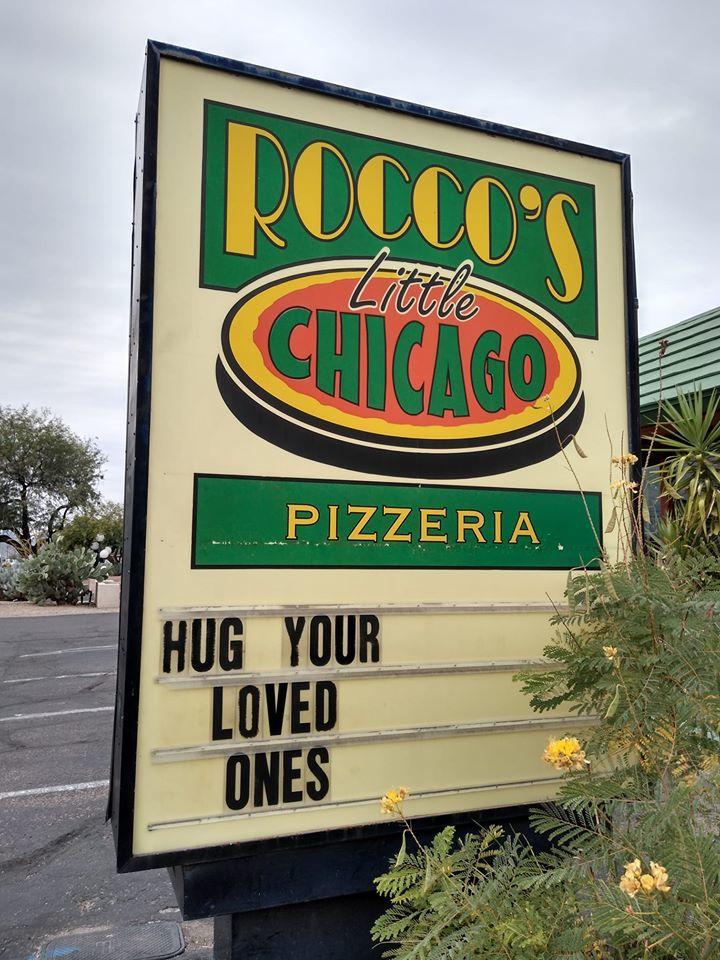 ❤️❤️❤️❤️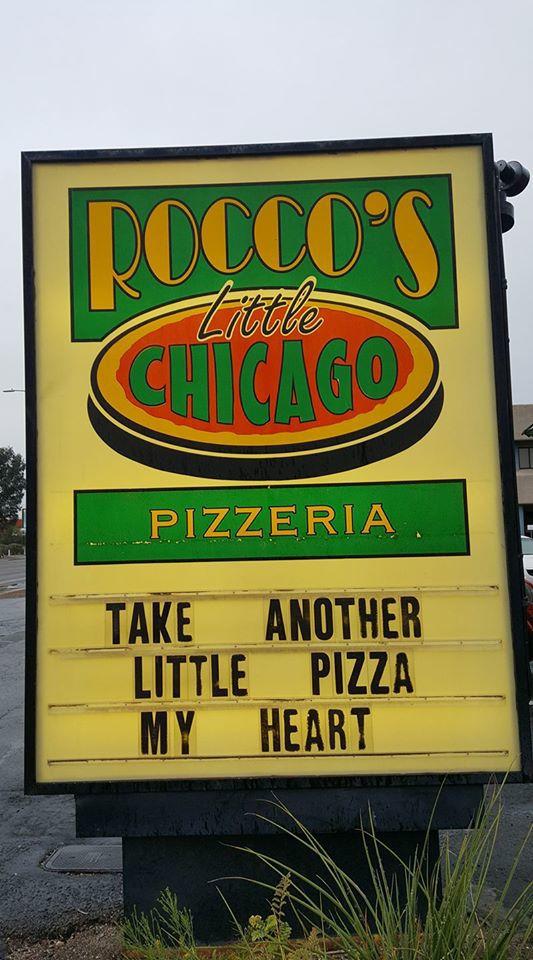 👻👻👻👻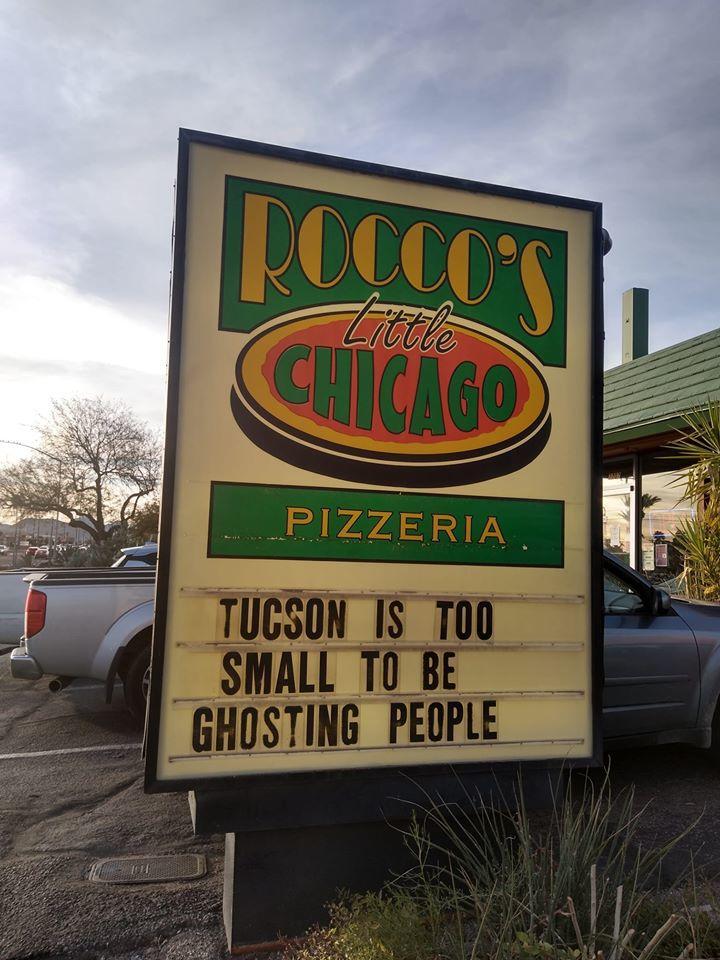 Tucson is home to lots of sunshine ☀️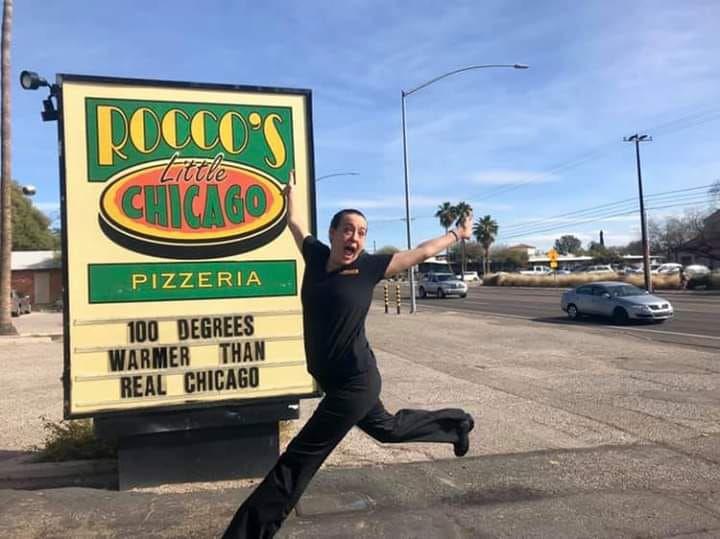 ❤️🧀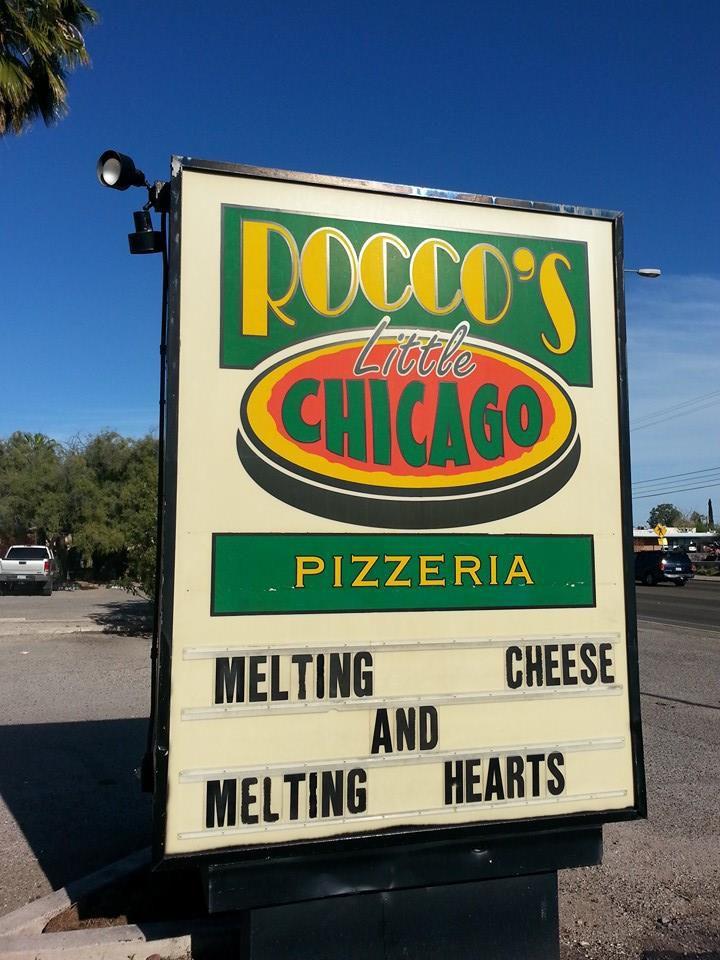 It's not easy being cheesy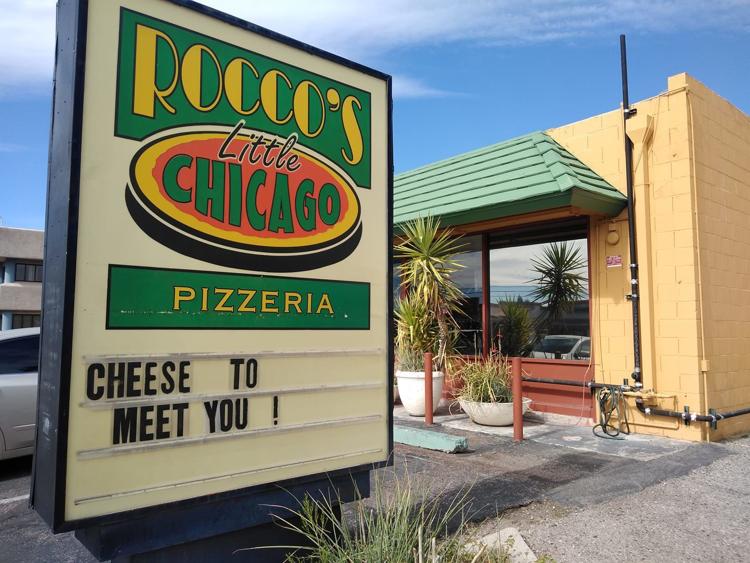 🍕🍕✨✨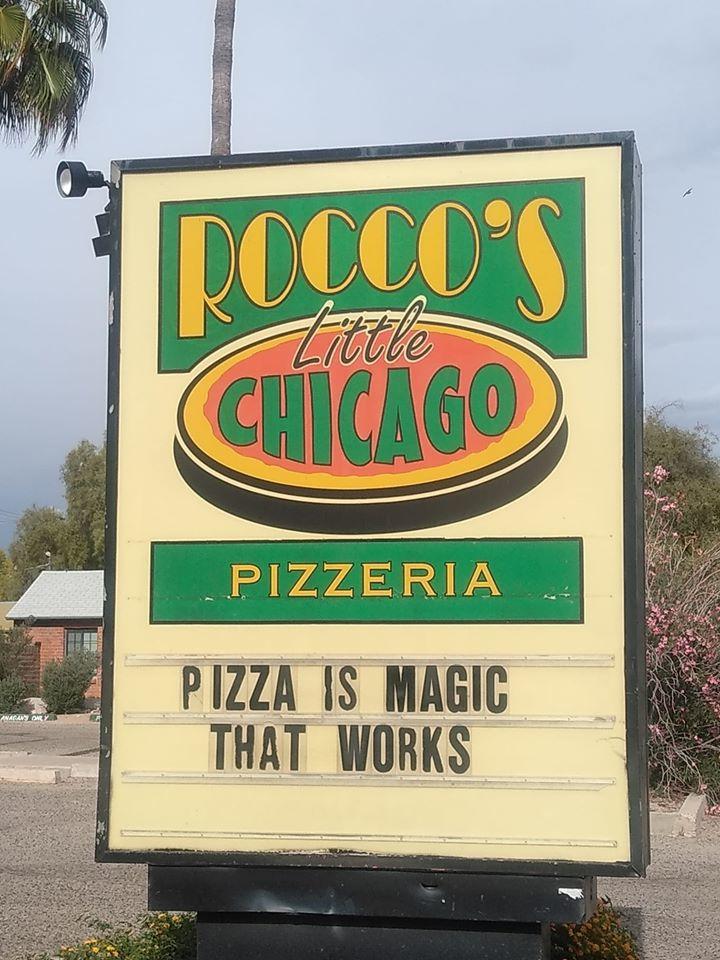 If you say so...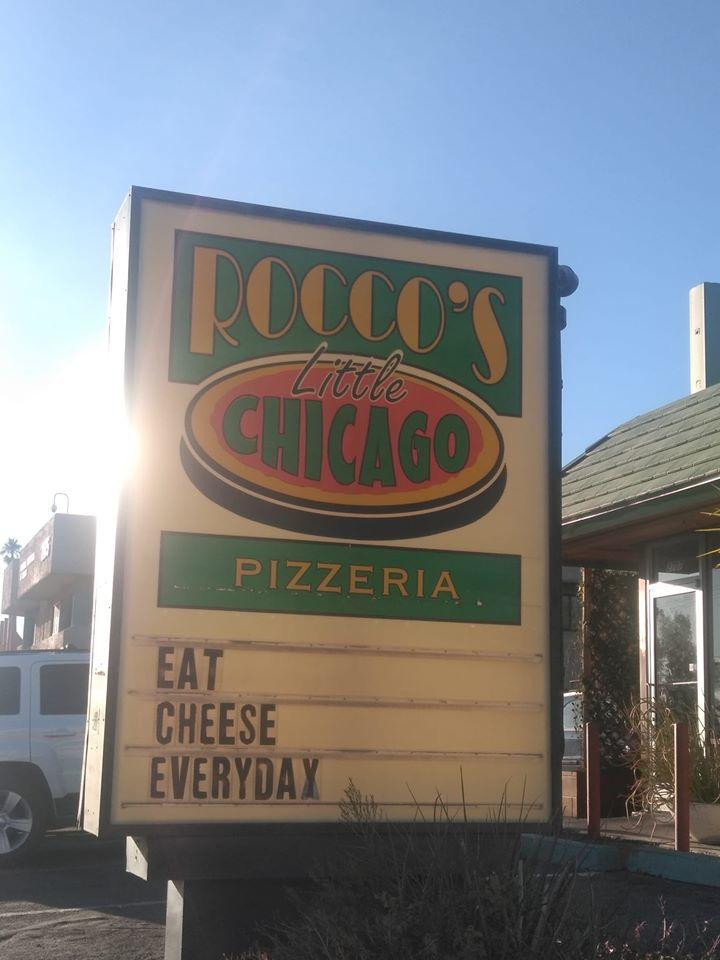 Well, if Dad loves it...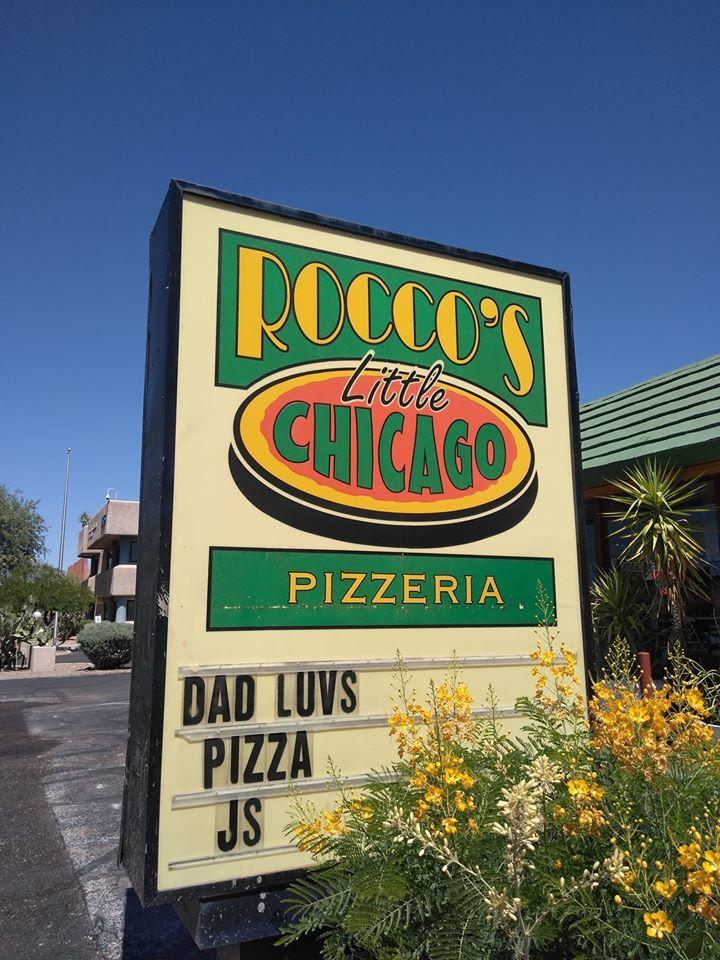 If you're looking for a little fright during Halloween time...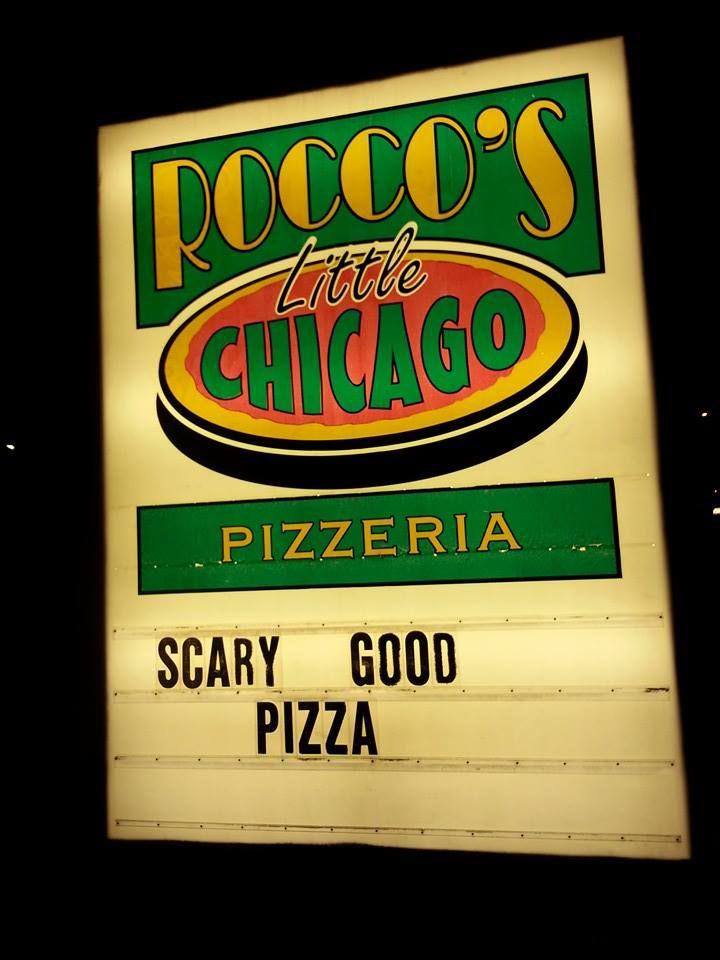 🍕🍕🍕🍕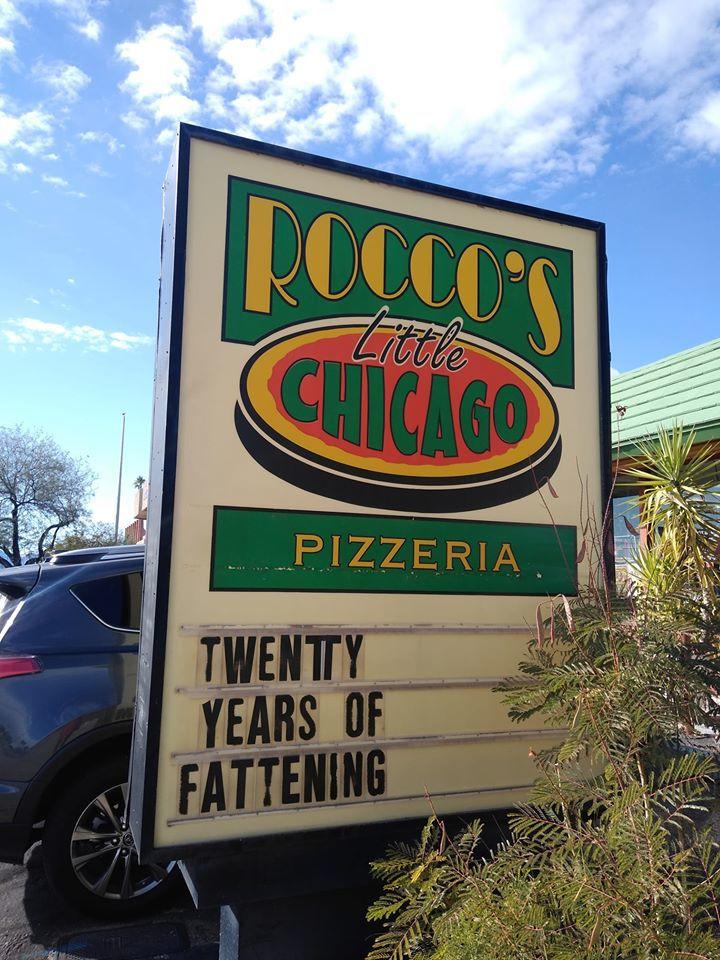 🚗🚗🚗🚗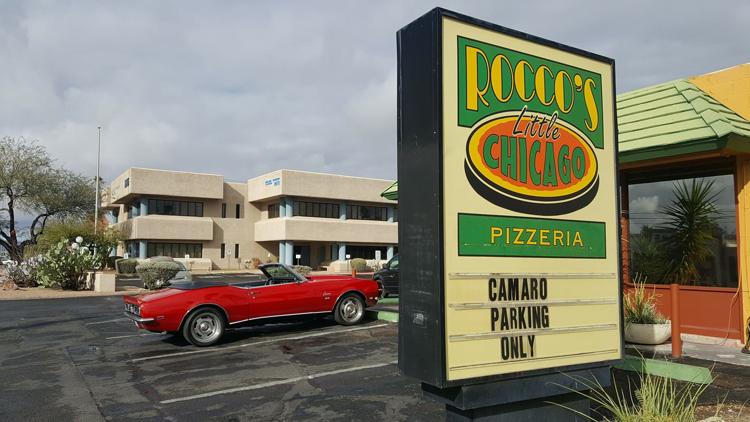 Ringin' in the new year!