Two weeks ago, Linda Gonzales and her fiancé, Ron Bondy, had just left a friend's house and were traveling home on a motorcycle in their southeast-side Tucson neighborhood.
Bondy loves traveling on his motorcycles, and Gonzales accompanies him as the passenger when they go cruising throughout Tucson, enjoying sunny days, said Bondy's daughter, Marie Bondy, 27, an Army drill sergeant stationed at Fort Knox, Kentucky.
The couple often travels to Laughlin and Las Vegas, and also participate in charity motorcycle rides.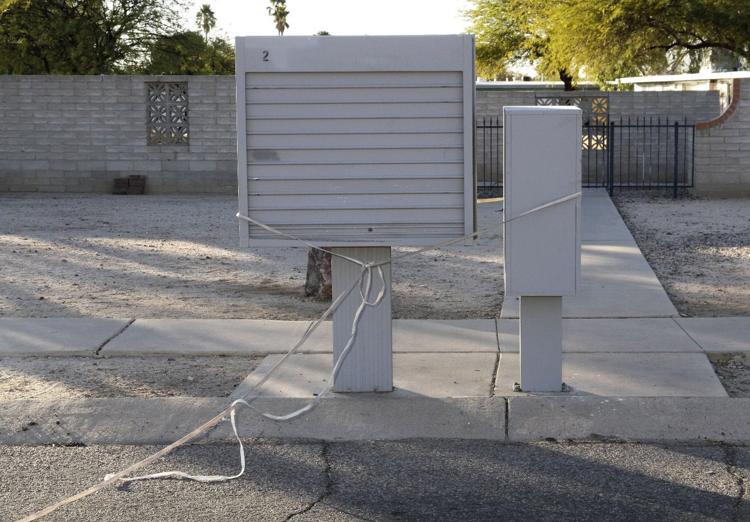 Feb. 7 was a good day for the couple until about mid-afternoon, when a possible juvenile prank caused horrific injuries to Gonzales, who was riding on the back of Bondy's motorcycle.
As the couple neared their home shortly before 3:30 p.m. in a neighborhood northwest of South Pantano and East Irvington roads, Bondy leaned forward to activate a switch on the motorcycle and Gonzales was struck by a flat-braid rope suspended over the road.
During the investigation, detectives learned a rope was tied from a mailbox to a tree. A neighbor of the couple told investigators he saw four teens with a rope near the crime scene shortly before the crash, a police report states.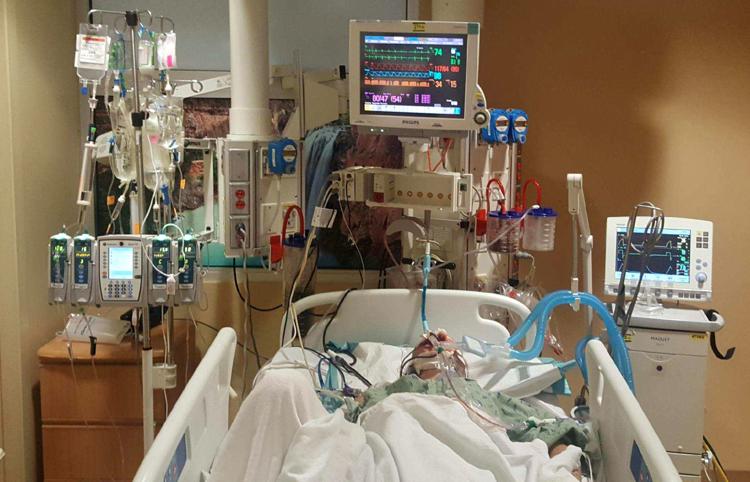 Gonzales, 64, remains in a surgical intensive-care unit at Banner-University Medical Center facing more surgeries to repair facial fractures and other injuries, Marie Bondy said Tuesday.
"The strap caught her in the mouth and ripped her cheeks open and dislocated her jaw," recalled Marie Bondy, who left Gonzales' bedside days ago to return to military duty. An initial surgery repaired a severed artery in her jaw area, and a second surgery was to install four titanium plates in her face. Her jaw was wired shut. She is on a feeding tube.
Gonzales suffered a collapsed lung and overcame pneumonia. Her injuries include fractures to both her eye sockets, damage to the soft and hard palates, and damage to her right optic nerve. She faces more surgeries and rehabilitation once she leaves the hospital, which is expected in about a month.
The two were not wearing helmets, said Marie Bondy. A Tucson police report states Bondy was traveling at about 15 mph.
The couple have known each other for decades, recalled Marie Bondy. She said her father, 68, a retired businessman and a former airplane mechanic in the Air Force during the Vietnam War, used to coach Gonzales' softball team. She was a pitcher. Decades later "they bumped into each other again and hit it off," the daughter said.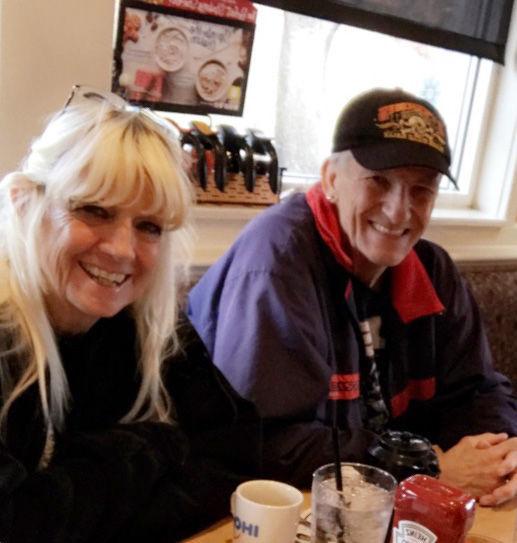 "What keeps my dad going is honestly his love for her," said his daughter. She said Gonzales, a retired Teamster who worked in Las Vegas, "is lying in a hospital bed and writing on a pad, and trying to make him smile."
"She has support from her family, and us, and I have military friends across the world. I am humbled by all the support. Prayer chains are going on in churches all over the world," Marie said.
Marie set up a GoFundMe account to help with medical, rehabilitative and home-care expenses, collecting more than $12,000. To donate, go to gofundme.com/tms3mg-love-for-linda
"We want to spread awareness that what happened to Linda should not have happened," said Marie.
"This is not tolerable. We want to make sure this doesn't happen to another family. Somebody could get killed, and no family should have to deal with this."
Tucson police detectives are investigating the crime as a serious injury collision/aggravated assault. Detectives ask that anyone with information call 88-CRIME, an anonymous tip hotline, or submit a tip online at 88crime.org
Police also ask that if anyone has information about similar incidents in the Tucson area to call 791-4444 or 88-CRIME.
Contact reporter Carmen Duarte at cduarte@tucson.com or 573-4104. On Twitter: @cduartestar